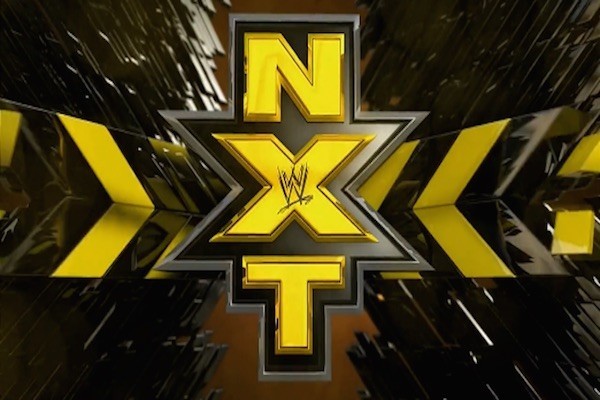 ---
SPOTLIGHTED PODCAST ALERT (YOUR ARTICLE BEGINS A FEW INCHES DOWN)...
---
WWE NXT Report
May 25, 2016
Taped 5/19 at Full Sail University
Aired on WWE Network
Report by Justin James, PWTorch NXT contributor
[Q1] In NXT news, Adam Rose, Rich Brennan, Kyle Edwards, and Alex Rayez were all recently released. I really liked Brennan and Edwards.
Pre-credits, William Regal says that Bayley is not medically cleared to compete at Takeover, so Carmella, Alexa Bliss, and Nia Jax will have a Triple Threat tonight for the #1 contender spot to the NXT Women's Championship. After the credits, Tom Phillips reminds us that she will get a re-match later on.
Johnny Gargano and Tommaso Ciampa get the crowd pumped to start the show. TM61 (previously TMDK) are their opponents.
1 – JOHNNY GARGANO & TOMMASO CIAMPA vs. TM61 (NICK MILLER & SHANE THORN) – Tag Team match
Ciampa and Miller with mat wrestling at first. Lots of nice work here. Tags bring in Thorn and Gargano. More sweet mat work. Thorn is really impressing here. Gargano gets double-teamed. Running uppercut from Thorn gets a one count.
Gargano finally gets to Ciampa. Ciampa and Miller trade chops. Ciampa gets double teamed, too. Gargano tries to help out and gets dumped. It's also worth noting that Miller's boots say "MN" – I guess he hasn't changed them yet from his previous name of Mikey Nicholls.
[ Break ]
Thorn has Ciampa grounded out of the break. He has already mastered the commercial break headlock – he is Raw-ready. Gargano tags in and a spear through the ropes lets him get the upper hand. Side Russian legsweep, then a tangle into a one count for Gargano, followed by a mid-ring submission hold. Thorn rolls over to get to the ropes.
Jawbreaker gets Thorn a break from Ciampa, but he walks into a big boot. Thorn gets boots up in the corner twice, but Ciampa keeps him away from the corner, clears Miller off the apron, but runs into a dropkick.
Tag from Thorn. Miller takes out Ciampa, then Gargano. Chaos in the ring and Ciampa and Gargano tangle. Ciampa gets caught on a sunset flip, tag, double team move from TM61, but Gargano breaks up the cover at the last moment
Bodies are flying all over the place, and it is finally Thorn and Ciampa. Ciampa ducks blows, hits a big right, nails a running knee in the corner, hits a superkick, and a running knee finishes Thorn. Post-match, Ciampa and Gargano give TM61 a bit of respect.
WINNERS: Johnny Gargano & Tommaso Ciampa in 10:09. The match dragged a bit in the middle, but TM61 looked good and so did Gargano and Ciampa. Hard to root for anyone here, with TM61 having no introduction and Ciampa & Gargano still having poorly defined characters.
[Q2] Video package on Samoa Joe's dominance in NXT and his rise to gold. He talks about how he will destroy Finn Balor in the cage at Takeover.
Backstage, Cathy Kelley asks Bayley how she feels. Bayley says it "sucks" but Regal probably made the right choice, as she isn't 100 percent and not fit to be in the ring against Asuka. Nia Jax interrupts and says that she is responsible for Bayley's injury. Carmella interrupts and jaws with Jax. Jax dismisses her. On cue, Alexa Bliss shows up. Jax and Bliss go, while Bayley has a word with Carmella.
Video package on a masked lucha loosening his mask, then taking it off. Shots of his bare head from behind. It is Andrade "Cien" Almas – "Coming Soon." It's Manny Andrade, formerly La Sombra in Japan. I saw him at an NXT live event a few months ago, and he was really outstanding.
Austin Aries Promo
Austin Aries comes out in street clothes. A couple boos in the audience, likely due to his behavior in the tag match with Shinsuke Nakamura last week. He cuts a promo. "The best" is an over-used phrase in profession sports. You are only "the best" until someone better comes along, which is why he prefers to be "great" because it can't be taken away once proven. How do you prove you are "great?" Is it by wining championships? Having a hot debut? Aries has done it. But timing is everything. When he walked into NXT, other folks were in line, too. He vows to become the NXT champion regardless of if Balor or Joe win at Takeover.
The ring suddenly goes dark, and Shinsuke Nakamura's music hits. Aries looks pleased at the interruption. The FSU crowd has found a way to sing along to his music. Nakamura breathes heavy into his mic, then talks a bit in Japanese. "You don't understand Japanese, right?" "I don't understand you." "Neither do I. NXT Championship not coming to 'greatness,' is coming to 'King of Strong Style.'" And there is William Regal.
Regal commends them both for having a big impact on NXT. He liked them as a team, and now he sees something more. "Takeover" chant from the crowd, Regal says he agrees, and wants to see them face each other. Aries and Nakamura are game, and Regal books it. No mention of it being a #1 contender match, though it must be a de facto #1 contender match. Nakamura holds out his hand, Aries shakes it, and Nakamura shakes with delight. Nakamura bows and departs.
[Q3] Backstage, Kelley interviews NXT tag champions American Alpha. Jason Jordan acknowledges how tough The Revival are, and so does Chad Gable. But, it's a wrestling ring, not a boxing ring, they are better wrestlers. Jordan is fired up, and they will prove it anywhere. Gable is game, too. They will be Ready, Willing, and Gable. How does WWE Shop not sell those towels yet?
2 – NO WAY JOSE vs. JONATHAN OREGON
The crowd is super psyched for Jose. Basic start to the match. Shoulder block lets Jose dance a bit. Notably, Oregon looks like a cross between C.M. Punk and Henry David Thoreau. That isn't a compliment.
Oregon bumps for Jose's moveset. Airplane spin, then the other way, rolling senton, dancing, leg drop. Jose dances a bit, letting Oregon turn it around, but Jose hulks up, bangs him into the corner and throws bombs. Atomic drop, then a bulldog. Jose warms up the baseball pitch punch, and nails it right to the nose. Half Nelson slam for the win.
WINNER: No Way Jose in 3:17. Jose looked good in the squash, demonstrating fluid moves.
Post-match, Jose comes to the announce desk, gets Philips to stand up and dance, then gets Graves to do it a bit, too. Jose then gets on the desk to dance while Philips and Graves do, too. That was a bit unique, and fun.
Video package on Finn Balor. Losing the championship wasn't the end, it was the beginning. There are no excuses inside the steel cage. No one knows what Finn Balor is capable of.
Kelley interviews Asuka backstage. No matter who wins, she will beat them.
[ J.J.'s Reax: Simple, one sentence, and effective. That's how you turn a weakness into a strength. ]
Graves advertises a sit-down interview with Joe and Balor in the same room next week. Also, Austin Aries is booked against Elias Samson next week.
Bayley walks Carmella to the Gorilla Position just as her music hits.
3 – CARMELLA vs. ALEXA BLISS vs. NIA JAX – #1 Contender Triple Threat match
[Q4] After a brief staredown, Bliss decides to roll out of the ring. Carmella foolishly locks up with Jax, and Jax picks her up and puts her on the turnbuckle. Jax pushes her, then Carmella jumps off, gets caught, tries a sunset flip, and it's blocked.
Jax tosses Carmella aside, then starts to pick Carmella apart. Bliss sneaks onto the turnbuckle, Jax sees her, Bliss acts abashed, climbs off, and heads outside again. That was a true Miz Move.
[ Break ]
Jax takes a pause from beating on Carmella to jaw at Bliss. Carmella charges, gets caught, and Jax wants a powerbomb, but Carmella nails right hands to fight her way off. Carmella pushes Jax, and Bliss holds the ropes and Jax falls outside. Bliss sneaks in to get the scraps. Boot from Bliss keeps Jax out of the ring.
Swagger Bomb from Bliss. Bliss grabs Carmella by the throat and shoves her down. Bliss Flip gets a nearfall, but Jax breaks it up. Elbow from Bliss fells Jax, then knees to follow. Bliss heads up top, Sparkle Splash to Jax, but Carmella breaks it up. Bliss throws a Flair Fit in anger.
Chaos. Double kicks to Jax, who blocks a double suplex, and then suplexes them both in return. Bliss and Carmella tussle. Jax charges and they hold the ropes open for her. Superkick sends Bliss outside, then a suicide dive from Carmella, but Jax catches her and takes an apron kick from Bliss. Carmella snuck into the ring in the process and kicks Bliss to the outside.
Carmella preps the suicide dive again and knocks Jax to the ramp. Carmella goes nuts, and Bliss jumps her from behind. Bliss gets hit with the bronco buster from Carmella. Carmella locks in the inverted triangle, but Jax pries Bliss out, then takes out Bliss.
Headbutt from the apron stuns Carmella. Carmella slips out of a bodyslam attempt, then applies a sleeper hold. Jax backs into the turnbuckle to break it. Carmella stands and hits a Thesz Press from the top, but Jax kicks out. Bronco buster to Jax, but Jax stands up and catches her, drops her, and hits a leg drop for the win.
WINNER: Nia Jax in 9:27. We got to the expected ending of Nia Jax as the #1 contender in a pretty solid triple threat match with a few sloppy moments. Jax was a lot more interesting in the triple threat format than she has been one-on-one.
Post-match, Asuka comes to the stage to show off the title, and smile at Jax. Then, she heads to the ring. Jax is ready. Asuka struts up to the ring raise the title in Jax's face to close the show.
Final Reax: Surprisingly light on in-ring action tonight in terms of match count, but the overall in-ring time seems on point. Fewer short matches. I'd like to see Ciampa and Gargano get some definition as characters, as they are just floating around as mid card gatekeepers at the moment.
Takeover is looking like a great card, with Asuka-Jax, American Alpha-The Revival, Joe-Balor in a cage, and Nakamura-Aries. They really do not need a fifth match at this point.