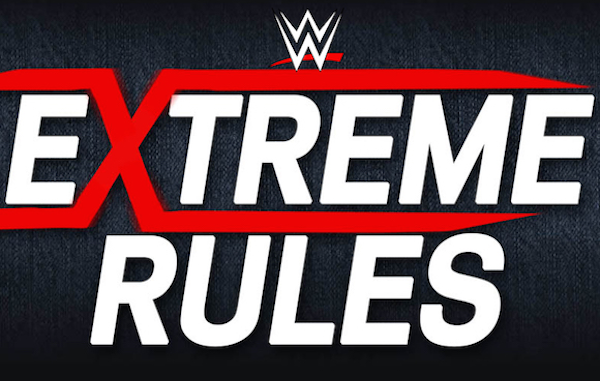 ---
SPOTLIGHTED PODCAST ALERT (YOUR ARTICLE BEGINS A FEW INCHES DOWN)...
---
WWE Extreme Rules 2016 PPV Evaluation
BEST MATCH – ROMAN REIGNS VS. A.J. STYLES
It's a toss-up between this and the four-way Intercontinental Title match for me, but I thought the main event just edged it out. This just in: A.J. Styles is an incredible pro wrestler. And guess what? Roman Reigns has been turning in great performances on top and isn't deserving of all of the hate. Yep. That's the truth. This was the best main event in the WWE this year, and A.J. lost nothing in a clean loss – if anything, it now has to be unarguable to anyone backstage that they have a guy on their hands who can be a go-to for any top level match for the foreseeable future. Great storytelling, free of the McMahon book-on-the-fly wackiness of earlier this month, and a great close to the show.
WORST MATCH – THE NEW DAY VS. THE VAUDEVILLIANS
The Vaudevillians's act may have been cool to the NXT crowd, but it certainly seems to be dying a death on the main roster. And I don't find The New Day nearly as entertaining as The Universe seems, too. This was a forgettable Raw match.
BIGGEST SURPRISE – ROLLINS RETURNS!
Well, if the idea is to make the fans accept Roman as their guy, this isn't doing the man any favours. The crowd were rabid after Rollins hit the ring and took out Reigns following the main event. The Money In The Bank main event should be interesting.
BIGGEST LETDOWN – DEAN AMBROSE VS. CHRIS JERICHO ASYLUM MATCH
I didn't hate this match nearly as much as most seem to. It was way too long, and had too much goofy "weaponry," but the closing ten minutes were good in my opinion and Jericho's tack bump looked grisly. I just think that if you're going to introduce a new gimmick match, give it more of a chance out of the gate. 15 minutes of TV time and this wouldn't have gotten the negativity it did.
BEST QUOTE – THANK YOU SETH
Not exactly how you want the fans to welcome back what should technically be the top heel, is it?
BEST MOVE – ROMAN REIGNS AND A.J. STYLES
The finish for the main event, which saw Reigns counter a phenomenal forearm with a spear into the pin, looked seamless, even in slow motion replays. A lot could have gone wrong here, and nothing did.
BEST MATCH FINISH – MAIN EVENT
I love A.J. Styles, too, but it makes no sense at this point to take the title off of Reigns. A program with Rollins is up next, and Reigns still has unfinished business with Brock Lesnar. And I'd like to see Reigns vs. John Cena.
OTHER THOUGHTS
– The four-way was outstanding. The Miz is as interesting as he has been in years, and Kevin Owens, Sami Zayn, and Cesaro were all great. Just an awesome WWE-style match.
– The Charlotte-Natalya match was good, but it looks like that may be the end of the feud. I never felt that they quite were given the chance to hit the heights they could, if that's the case.
WHAT IT'LL BE REMEMBERED FOR
I think it's the best WWE PPV/Special Event this year. The four-way and the main event were two of the best matches this year in the promotion, and you got them on the same show. That's enough for me. Thumbs up.
UPDATED 2016 PPV EVALUATION RANKINGS
1 – WWE EXTREME RULES (2016-05-22)
2 – WWE PAYBACK (2016-05-01)
3 – ROH 14TH ANNIVERSARY (2016-02-26)
4 – WWE ROYAL RUMBLE (2016-01-24)
5 – WWE WRESTLEMANIA 32 (2016-04-02)
6 – ROH GLOBAL WARS (2016-05-08)
7 – WWE FASTLANE (2016-02-21)0
8 – WWE ROADBLOCK (2016-03-12
9 – TNA ONE NIGHT ONLY LIVE! (2016-01-08)
Follow me @nathankyght. We can have deep conversations. In 140 characters or less.