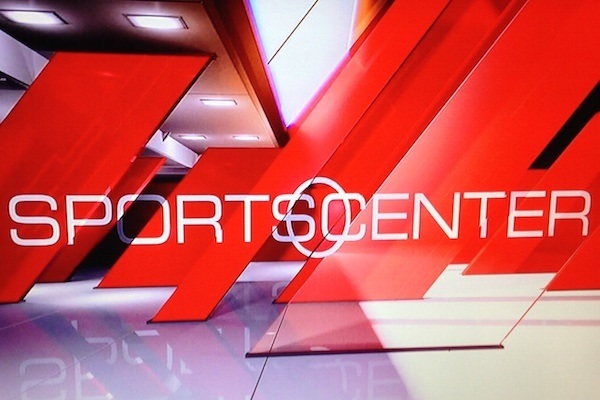 ---
SPOTLIGHTED PODCAST ALERT (YOUR ARTICLE BEGINS A FEW INCHES DOWN)...
---
WWE on ESPNews SportsCenter
Airdate: Tuesday, May 31, 2016
Guests: Enzo Amore & Big Cass
Host: Jonathan Coachman
The duo of Enzo & Big Cass joined "Johnny SportsCenter" on Tuesday night to talk about their post-WrestleMania introduction on the main WWE roster, the upcoming brand split, Enzo Amore's concussion, and their catchphrases.
Enzo joked that when he gets on the screen, he has to turn the volume down on his personality; Cass said the he has turn the volume up, so they balance each other out.
Enzo also talked about his concussion at the Payback PPV on June 1. "I don't know what you're talking about," Enzo joked. He noted that he hit his head on the ring mat when he fell into the ropes, and now he's blessed to be back in the ring making a comeback.
Big Cass said the concussion was a scary situation, especially when WWE's medical team brought out the oxygen mask and gurney. He said it led to a led of uncertainty about the end result for Enzo.
Coach asked Enzo to explain the concussion protocol returning to the ring. Enzo said he first had to walk on a treadmill, then take the Impact test to compare his post-concussion levels to his baseline test. Enzo said once he passed that, he did light in-ring work to see how his body reacted. Enzo declared that he does not have long-term damage and now he's back in the ring.
Regarding the brand split, Enzo and Cass talked up WWE's message of giving more stars the chance to get on TV and shine. Cass said they don't know if they'll be on the same show or not, but the brand split should create competition between the Raw and Smackdown rosters to see who can have the better show. Enzo added that it's a chance for everyone on the roster to get more TV time.
Coach closed by asking about their signature catchphrases, specifically "S-A-W-F-T." Enzo said he comes up with catchphrases all the time, even doing the interview, and he's amazed there's a job for him where he gets paid to come up with catchphrases. Cass offered some historical sports examples of soft vs. not soft to link the interview back to sports to close out this week's interview segment.
Overall, Enzo did most of the talking, and it was interesting to see him tone down his manner of speaking to a conversational level, while also mixing in his trademark over-the-top personality when the interview called for it.