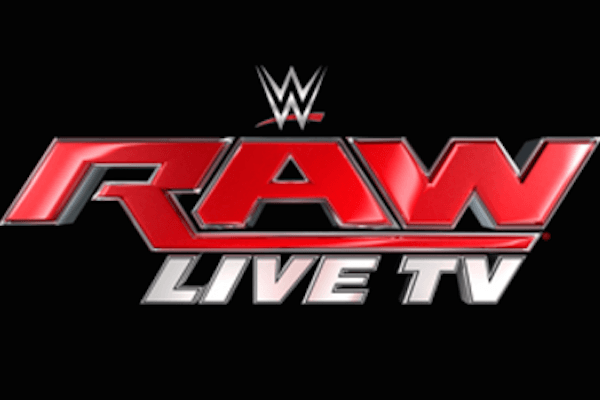 ---
SPOTLIGHTED PODCAST ALERT (YOUR ARTICLE BEGINS A FEW INCHES DOWN)...
---
7/25 WWE Raw Instant Reaction – Three-Pack Edition
In the spirit of PWTorch contributor Ben Tucker's "Instant Reaction" series, we present the top three takeaways from Monday's Raw from PWTorch staff, contributors, and correspondents.
Ben Tucker, PWTorch specialist
– Old is New: I loved seeing WWE re-use some old wrestling concepts for the Raw rebranding. TV exclusive interviews before and after matches added an extra layer of depth to whatever was going on and moving the announce table to the stage is a nice way to differentiate it from Smackdown. I also enjoyed the Nitro-style view of the announcers standing with their backs to the ring as they spoke about the show. The new theme is much more energetic than the deathly boring "Tonight is the Night" theme and the new graphics videos bring to mind memories of the Raw of old. Production wise there are a lot of wonderful changes at play.
– Perfect Pacing: Raw excelled tonight at having a fantastic show structure. Despite having half the roster as usual, WWE delivered an amazing show. Recaps were minimal, production packages were well placed and beneficial to the talent, and squash matches were effectively used to put over new talents while also buffering more major segments. Everyone on the show tonight had a chance to stand out in some way, and nearly every single person succeeded in doing so. There was no wasted time and it made the three hours a breeze to go through.
– The Roman Experiment is… Over?: Roman Reigns has been pinned clean in three of his last four matches. It's clear that, at least in the short term, Roman is no longer the golden boy, resulting in the fastest push of any main roster debut WWE has seen yet with Finn Balor. Whether this sudden mega push will stick or not remains to be seen, but in the short term it's a fantastic way to shake up the upper card and allow Reigns' character to recharge.
Overall: Raw blew away my expectations, delivering a show more cohesive than anything WWE has delivered in years. It's shocking to see what the company has been capable of delivering all of this time. It really feels like WWE is moving in a new era while still following in the footprints of the past. Lex Luger replaced with Bret Hart. Roman Reigns replaced by Finn Balor?
Greg Parks, PWTorch columnist
(1) Finn Balor FTW: It was a banner night for Raw's newest Superstar (not counting Britt Baker or James Ellsworth). Balor debuted with a bang, winning one of two Fatal Four-Ways, then besting now-former The Guy, Roman Reigns. Balor faces Seth Rollins next at Summerslam. In a Raw that felt very much like the introduction of a true new era, it was the success of Balor that best represented that feeling.
(2) Universal Championship is introduced: One of the big yet-to-be-answered questions about the roster split was how the titles would work. We got a partial answer tonight; with WWE Champion Dean Ambrose wrestling on Tuesday, Stephanie McMahon and Mick Foley introduced the newly-created WWE Universal Championship (it's bigger than the world and also incorporates their term for the fanbase within it). The name doesn't roll of the tongue easily and sounds kind of cheesy, but better that than not having a top championship on the brand at all.
(3) The Boss is Legit: Sasha Banks won the Women's Championship from Charlotte about four weeks sooner than many expected. A match-up at Summerslam seemed to be in the cards after Banks tapped out the female Flair at Battleground, but WWE loaded up the newsworthiness of Raw by having Banks win tonight. This also raises questions about Charlotte's standing, as some on Twitter have already begun to speculate about her status after taking the loss last night and then losing the title earlier than expected tonight.
Brandon LeClair, PWTorch correspondent
The biggest story here, undoubtedly, is the rise of Finn Balor, but I'm going to pull back my scope with my first two points to cover the totality of the show…
(1) Tonight's show was absolutely fantastic, and they've set the bar almost impossibly high. It's great that they kicked off this "new era" with such a loud bang, but I still worry about the long-term stability of this roster on a weekly three hour program. Tonight's show was consistently entertaining from start to finish, but they gave away a lot. They spent their Balor-Reigns match, two above average fatal four-way bouts, and the Women's Title match (with the big finish) that I think we all expected would come at Summerslam (and I'd argue that still would've been the right move). They can't possibly deliver that kind of kind on a weekly basis, and the room for drop-off as early as next week is a bit of a scary thought.
(2) The return of the squash match was a very welcomed addition. I wasn't necessarily a fan of the total annihilation format of both Nia Jax and Braun Strowman's respective matches, but this type of development is going to be absolutely crucial going forward for both brands. The fact that they even went as far as to give Strowman's foe a brief interview in the ring was a fantastic (and total non-WWE) touch.
(3) Lost among the (admittedly incredible) story of Finn Balor tonight was some really excellent work from Rusev and Cesaro in the first fatal four-way match. I've been a longtime supporter of Rusev and have been very pleased with his recent resurgence. The exchange these two had mid-match was among the highlights of the night to me, and the crowd seemed to agree. I'd absolutely love to see these two get into a program, with a lengthy title bout in the near future.
Chris Wooten, long-time PWTorch reader
(1) Rebrand, Official. There were many very noticeable changes to the production of Monday Night Raw this week. From the new logo & graphics, to the new music and announcing changes, Raw definitely has entered the "new era." While the basic structure of the show is still mostly intact, the new 'shine' makes the product feel refreshing. Corey Graves replacing JBL on commentary gives us a fresh voice on Mondays, and the new post-match interviews gave the talent an opportunity to show some true emotion. With SmackDown retaining control of the WWE Championship, we now have a soon-to-be crowned "WWE Universal Champion" for Raw; time will only tell what this title will look like, and what prestige it will inevitably hold.
(2) The Future Is Now. Along with a complete overhaul of Monday Night Raw, came with it a new locker room. Tonight, a spotlight was shone bright upon these past NXT superstars, and told a coming of age tale. Finn Balor made his Raw debut and did not disappoint. With WWE's placement of him into the main event of Raw on his first night, and now into the SummerSlam main event for the Universal Championship, it's apparent that they see a lot of potential in him. At the same time we have Sasha Banks's story culminating in an emotional Women's Championship win against Charlotte and ending her record-setting title reign. Enzo & Cass pick up a win, and Nia Jax showcases power in her Raw debut. Tonight was a night to reminisce on the last couple of years of NXT, and smile, remembering how excited you were to see these amazing talents become leading stars on the main roster. The future truly has arrived, and tonight showcased that.
(3) New Day Rocks the Record Books. The New Day spent this week's edition of Monday Night Raw, celebrating their record-setting Tag Team Championship reign. After quickly addressing their short-lived program with the Wyatt Family, the New Day transitioned into hocking "Booty-Os" cereal and blushing over a well-done video "package" which showed some of New Day's best moments. Looking back over the past year, the New Day have arguably been the most entertaining thing on WWE TV. All of the laughs and entertainment these 3 guys have been able to provide us with on a consistent basis, deserves a tip of the hat. Tonight felt like the time to do that, and was a feel good moment until "The Club" decided to crash the party. Seems as though the Club are looking to end a record-setting reign themselves and gain the Tag Team Titles from the New Day at SummerSlam.
More Three-Pack Takeaways from Raw to follow…