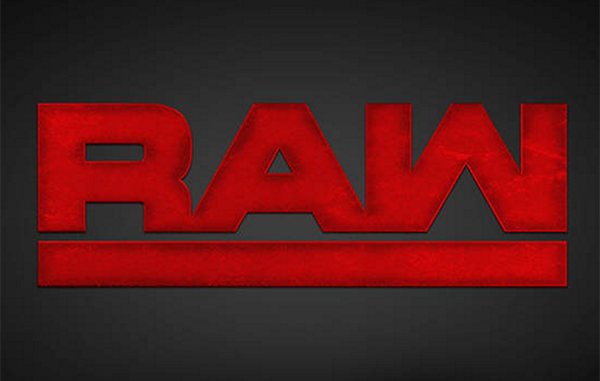 ---
SPOTLIGHTED PODCAST ALERT (YOUR ARTICLE BEGINS A FEW INCHES DOWN)...
---
8/22 WWE Raw Instant Reaction – Three-Pack Edition
In the spirit of PWTorch contributor Ben Tucker's "Instant Reaction" series, we present the top three takeaways from Monday's Raw from PWTorch staff, contributors, and correspondents.
NEWLY ADDED – Greg Parks, PWTorch columnist
(1) Finn Balor, Universal Champion for a minute: Balor was crowned the first Universal Champion on Sunday night at Summerslam, going over Seth Rollins and immediately putting Balor on the map as a top guy. Then, the bad news hit, as he injured his shoulder in that very match and had to forfeit the title on Raw. It's a sad deal for a guy who spent a lot of time in NXT waiting for this call-up. WWE set up a series of matches to eventually crown a new champion next week.
(2) The Dudley Boys retire…no, really: It seemed tailor-made for a Bubba heel turn, but instead, The Dudleys had their WWE send-off on Monday night. We'll see how Raw replaces them in the tag team division. While it would surprise me if the Dudleys were legit retired, it's a shame when never got to see TNA Bully Ray in WWE. It's even more of a shame when it seemed like the heel turn on D-Von was coming before the duo decided to call it quits.
(3) It's Bayley!: With Sasha Banks on the shelf and Charlotte back in the driver's seat as Women's Champion, Bayley was called up to provide the next likely challenge to Charlotte. She won a relatively heat-less match against Dana Brooke, hopefully not a sign of things to come. I don't remember another wrestler who, while in NXT, has had their character so analyzed in terms of main roster chances and prospective booking as Bayley has had. People will be watching closely to see how WWE treats her character.
Brandon LeClair, PWTorch correspondent
(1) The Argument Against the Brand Split. I hate to say "I told you so," but tonight looked a lot like my (and many other's) worst fear coming into this brand split. Raw's top top babyface goes down with an untimely injury, and suddenly, the entire show is in a dangerous tailspin. Tonight was a mess, and that feels generous. From the convoluted Championship angle (just how did Rusev and Neville get in there? Is Big Cass serving as Enzo's official proxy? Why didn't he get a match?) to the absolutely embarrassing Titus O'Neil segment, tonight exposed all the dark corners of Raw's depth chart and felt like a total desperation Hail Mary that fell flat. Man, this was rough.
(2) The Roman Reigns Show. It pains me to have to make this point again, but if you were wondering whether or not Roman is out of the doghouse following his post-suspension losing streak, now we have our definitive answer. Reigns just concluded his third Raw in a row, and now looks like the odds-on favorite to walk out of next week's Raw with the Universal Championship. Are we about to try this awful experiment for a third time? I'm shuddering at the thought.
(3) Hey, We Got Some Bayley! Truly the lone bright spot in an otherwise miserable outing, Bayley's much anticipated official main roster debut was a whole lot of fun, and doing it in front of the Brooklyn crowd was a smart way to tell the rest of the country that she's a bona-fide star. There's a lot they can do to screw this up, but at least for tonight, they got it right. Now, please, please, PLEASE don't rush into putting the title on her. Is that enough pleases?
Chris Wooten, PWTorch reader
(1) Wounded In Battle. Following Finn Balor's impressive Summerslam debut, WWE announced that he had suffered a shoulder injury that would sideline him for the next six months. This of course led to him relinquishing his newly won Universal Championship. Amid the chaos comes some small silver lining. If you didn't respect Finn before the injury, he gave you reasons to. Refusing to stop, although maybe at a detriment to his health, Finn showed a lot of resilience by popping his shoulder back into place and continuing despite his injury. On his first pay-per-view, Finn became the personification of the old adage, "the show must go on."
(2) Fatal Four-Way. Balor's injury brings with it a need for a new Universal Champion. After a few placement matches this week, the title match scheduled for next week's Raw is now set. A one-on-one might be a better option, but there are some pros to this booking. Associating Big Cass with the Universal Title gives him a boost in credibility, and the antics of Jeri-KO are sure to keep things entertaining, as I'm sure Jericho won't be far from ringside. That said, Rollins seems to be the obvious choice here, as this would conclude the 'road to redemption' that he's been on since his injury. He's got the skill and experience at the top level to carry Raw for as long as WWE needs him to.
(3) I'm A Hugger! No, it's not just a tease this time, Bayley is officially a member of the Raw roster. After debuting this week on Raw, it looks like we'll be seeing a Charlotte-Bayley feud culminating in a Women's Championship match. Those who have watched Bayley's career in NXT already know how good her in-ring work is. She had arguably the best match of the year in 2015 against Sasha Banks at Takeover:Brooklyn and has always been a threat in the NXT Women's division. Her gimmick has so much potential with the younger audience, and her work is also respected by the older audience. Crossing demographics and breaking ground in the Women's division, Bayley's future looks to be bright.
Michael Moore, PWTorch Collectibles specialist
(1) Wrestling fatigue is real. Over the last week wrestling fans could have watched NJPW's G1 Climax finals, Raw, Smackdown, NXT, Cruiserweight Classic, ROH Death Before Dishonor, EVOLVE 66 & 67, NXT Takeover, Summerslam, another Raw … am I missing something? WWE is succeeding right now by superserving its modest ardent fans. But at some point, enough is too much. I made the decision to skip the first two-thirds of Summerslam last night so I wouldn't be burned out for the top matches. Tonight I tuned into Raw, saw the announcement of random tournament matches and turned it off. Enough.
(2) Raw is Roman. Last night WWE gave a new belt to a new champion of the universe and two other guys battled to be champion of the world, but it was made abundantly clear that Roman Reigns is still Vince's guy. Need more proof? Reigns was right back in the main event of Raw, being booed out of the building. Which leads to …
(3) WWE needs a shake-up. Badly. Raw opened with a long Stephanie McMahon talking segment and closed with rejected top babyface Reigns standing tall in the main event while being booed unmercifully. This could describe any Monday night over the last 100 or so weeks. Over the last six months New Japan Pro Wrestling has taken Kenny Omega from a solid junior heavyweight to winning the G1 Climax and preparing him for a Tokyo Dome main event. In that same time WWE stubbornly went ahead with a rejected top babyface who later failed a drug test; acquired A.J. Styles, jobbed him out at WrestleMania, fed him to Reigns and miscast him as a heel; did serious damage to a top returning star at Summerslam; and built their biggest show of the summer around a disgraced UFC fighter. By the way, Raw's audience is sinking to sub-3.0 million viewers and football season is right around the corner. We know, we know: ratings don't matter because WWE gets millions of views on YouTube and lots of people use a hashtag to talk about WWE. Think Vince and company have convinced NBC Universal that's best for business?