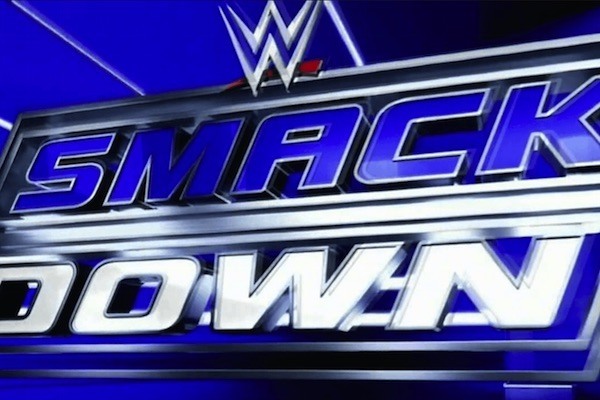 ---
SPOTLIGHTED PODCAST ALERT (YOUR ARTICLE BEGINS A FEW INCHES DOWN)...
---
8/30 WWE Smackdown Instant Reaction – Three-Pack Edition
In the spirit of PWTorch contributor Ben Tucker's "Instant Reaction" series, we present a three-pack of takeaways from Tuesday's Smackdown from PWTorch staff, contributors, and correspondents.
Greg Parks, PWTorch Smackdown columnist
(1) WWE's misdirection with the Daniel Bryan-The Miz interaction: So WWE addressed the Bryan-Miz kerfuffle from Talking Smack last week…by using Dolph Ziggler to be a Bryan surrogate. It was Ziggler who came out and opposed Miz when Miz got on a role on the mic again. After Ziggler's recent high-profile losses, using him in this way is a bit curious, especially after the many, MANY incarnations of Ziggler vs. Miz we've already lived through. But Miz seems as motivated as he's ever been, and Ziggler continued to do well on the mic. As an aside, we saw the first teased tension between Bryan and Shane McMahon backstage after the Talking Smack replay. Perhaps something to keep in the back of our minds for down the line.
(2) Baron Corbin, main eventer: Corbin was given a main event platform against Dean Ambrose, though he was only used as a vehicle to further the Ambrose vs. A.J. Styles storyline heading into their title match at Backlash. Literally anyone else on the roster could've been in Corbin's role and pretty much nothing would've had to change. But I thought he did a nice job against Ambrose, showing those who believe he isn't ready for such a role that he can at least hang in a ten-minute match with the champ.
(3) The Slater Family: In a vignette that only gets okay'd in the Brand Split Era, we toured Heath Slater's home in West Virginia, where he was joined by his "wife," Rhyno, and Renee Young. The segment was typical WWE humor at the expense of the south, painting Slater and his wife as somewhat backwoods hillbillies. In the end, though, it provided Slater another platform to entertain, as he's beginning to gather more and more of a following as the weeks go by.
Chris Wooten, PWTorch reader
(1) The Miz Goes Viral. The Miz set Twitter on fire last week following his heated exchange with Smackdown GM Daniel Bryan on Talking Smack. It was made to feel real, and that's rare from today's WWE programming. Miz really elevated the Intercontinental Title in just that segment alone, as well as his status. I had hoped to see WWE capitalize on it on this week's Smackdown, and they did, sort of. They opened the show by addressing it with two forgettable segments from both Bryan and Miz, but so much more could've been gained from it. As popular as the Talking Smack segment became, this was Miz's week to step up, and unfortunately, nothing note-worthy was written for him.
(2) A "Damaged" Storyline. Bray Wyatt vs. Randy Orton was made official this week as Bray called out Randy to accept his challenge for Backlash. It would be nice if there were a reason for these two to be feuding other than "Orton's A Damaged Human, Wyatt's A God."The beating that Orton received by Lesnar at Summerslam surely brought Randy down a peg, and he does need a solid win now, but why is Bray targeting Orton? Why are they fighting? There's just not much story here. Even so, Orton and Wyatt did deliver in their segment this week. Give them a weak story, and these two can make something out of nothing. To their credit, at least it's entertaining.
(3) New Blood, New Opportunities. Smackdown doubled-down on the new talent for this week's show. Apollo Crews got to share ring-time with the ultra talented A.J. Styles, and Baron Corbin was featured in the main event against World Champion Dean Ambrose. This raises the stock of both men, and it's great to see them get these kinds of opportunities. However, unless you've followed them from NXT, there's not much character to invest in. Raw did such a good job working in vignettes and backstage segments this week, and I think Smackdown would benefit greatly from giving their talent the same treatment. We've got to get to know these characters before we care if they win or lose.
Ben Tucker, PWTorch Instant Reaction specialist
– Miz Back in the Big Time: With one promo, the Miz has successfully shown how quickly he can transition out of his midcard stalwart role back into a potential main event talent. His cadence, look and conviction all screamed "main eventer," just as it did back when he won the WWE Title back in 2010. He was incredibly engaging at the beginning of Smackdown this week and alongside Ziggler crafted an engaging story around Miz's true character. He's portraying the perfect heel; someone who talks a big game and has merit in what he says, but when it comes down to it (such as challenging Ziggler) he backs down and reinforces what people dislike about him in the first place. I can't say I'm excited about seeing him face Ziggler yet again, but with only two weeks to build him a challenger for Backlash it's understandable.
– Slater Time: Fat jokes aside, I genuinely enjoyed the interview from Heath Slater's "home." Despite how silly it was, it allowed Slater and Rhyno to develop their team dynamic more while also further establishing Slater's newfound "Trailer Park Family Man" character. Bonus points to Rhyno's stomach for being able to consume so many crackers in one interview.
– A.J. Styles and Profiles: It's wonderful to see A.J. prosper as the top heel on Smackdown, with him fully embracing his cocky heel character while maintaining the crafty veteran edge that got him to this level in the first place. It's good to see him be able to go into silly territory while retaining all credibility.
– I'm Not Headbanging to That: The Headbangers were fine. Well, as fine as they were in 1997. Which is terrible, but hey, no one watched the mid-card in 1997 WWF for the wrestling. The real problem was with them missing their (kind of) iconic theme music!
– In Case You Forgot: Just the tiniest nitpick, but does it drive anyone else insane how Becky Lynch's video wall is all orange except for the bright green entryway in the center? We get it. She's Irish. Save my eyeballs and fix this!