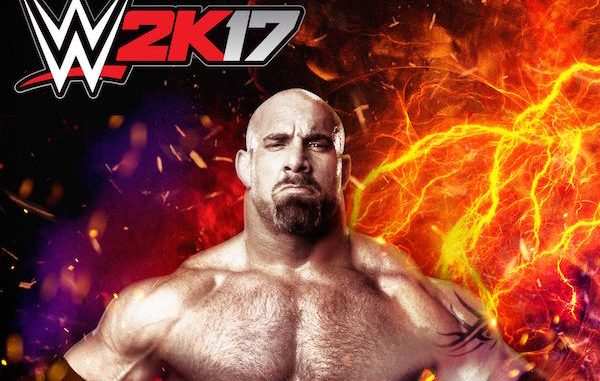 ---
SPOTLIGHTED PODCAST ALERT (YOUR ARTICLE BEGINS A FEW INCHES DOWN)...
---
Diamond Dallas Page, who faced Goldberg in a WCW pay-per-view main event, and actually knew Goldberg years before he began training to become a wrestler, was so impressed with Goldberg on Monday Night Raw this week, he thinks that version of Goldberg could have tipped the scales toward WCW in the Monday Night War.
"I thought he killed it. I thought he killed it in that interview," he said to PWTorch editor Wade Keller on yesterday's PWTorch Livecast "Interview Thursday" (click here to listen to full hour). "If Bill would have been that Bill and feel as comfortable with himself as he did Monday night – I'm sure he was nervous as hell after 12 years showing up in that whole scenario – you couldn't tell after he got into it. The way the fans greeted him, they were unchained. I was happy for him to be able to get that kind of reaction to the fans. Just really shows you how strong WCW was back in the day and how strong Bill was. If he could have found that voice in 1998, we might have won that war."
DDP in particular liked the conclusion of the Goldberg promos. "I thought he was so real," he said. "The finish was my favorite, you know, how he went from 'You're not only next,' and then he looked away and came back and said, 'You're last.' That was awesome! It's why I like listening to Paul Heyman too. Paul's been around forever and he gets into it. He believes everything he's saying no matter what it is. If you believe it, then other people are going to believe it as well."
Keller's Analysis: It's a bold statement, perhaps hyperbole for the sake of underlining a genuine compliment, but it's not preposterous. There was a big buildup for Goldberg's first promo after he got on his hot streak, and it wasn't a blockbuster promo by any means. Had Goldberg been able to speak like that and be as comfortable in his own skin, so natural and at ease and personable, he might have had that one extra piece he needed to be a true top tier centerpiece babyface for WCW at a time they were beginning a painful terminal decline. It's Roman Reigns and Vince McMahon who should sit down and watch Goldberg's early promos in WCW and what he did on Raw this week, and decide if there's a way to accelerate Reigns's mic development before he turns 49 in near two decades. The issues that plague Reigns connecting with the audience didn't plague Goldberg to the same degree, as fans loved him back then, but his limitations on the mic did stifle his range as a performer and limited the scope of what he could contribute to Nitro during a vital time.
LISTEN TO THE FULL INTERVIEW WITH DDP HOSTED BY WADE KELLER HERE.
http://www.blogtalkradio.com/pro-wrestling-torch/2016/10/20/pwtorch-livecast–wade-kellers-interview-thursday-wddp