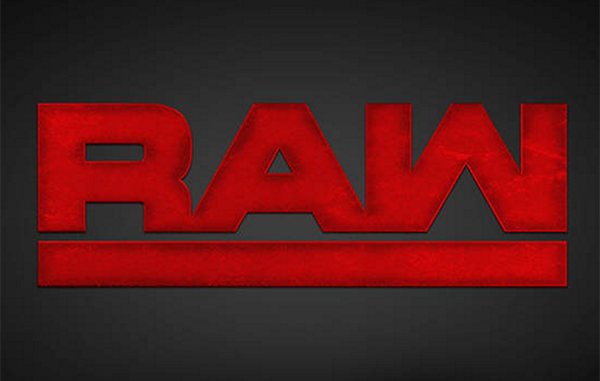 ---
SPOTLIGHTED PODCAST ALERT (YOUR ARTICLE BEGINS A FEW INCHES DOWN)...
---
KELLER'S WWE RAW REPORT
OCTOBER 31, 2016
HARTFORD, CONN.
AIRED ON USA NETWORK
Announcers: Michael Cole, Byron Saxton, Corey Graves
[HOUR ONE]
-They went right to a wide shot of the aged Hartford Civic Center followed by Goldberg's music playing. Then they showed Goldberg backstage heading toward the entrance stage. As he walked out, the chants continued. Cole touted his resume. Goldberg eventually barked out: "Okay! Brooooock Lesnar! Three weeks!" Then Paul Heyman interrupted with "Ladies and Gentlemen" and waddled onto the stage.
Heyman said since he isn't a physical threat, he's going to walk into the ring to deliver a message on behalf of his client. He warned Goldberg he didn't come without significant back-up. He said he's probably going to make Goldberg quite happy, along with the fans and his family. He said his client isn't just a beast, he's an inpatient beast. He said Goldberg is 1-0 against his client, and he called it "quite a streak." He said his client is a streak-ender, such as with Undertaker. He said that's why his client has decided not to wait until Nov. 20 and Survivor Series.
Goldberg took off his jacket and revealed a muscular outline under a long sleeved t-shirt. Heyman then introduced Lesnar with a bunch of fanfare. Lesnar's music played. Goldberg jogged in place and smiled and stuck his tongue out. No Lesnar, though. Goldberg turned to Heyman. Heyman began laughing with a big dose of smug self-satisfaction. "Gotcha!" Heyman gloated. He told Goldberg to look at the disappointment on the face of his son at ringside. They showed his son smiling. Heyman said it'll be worse when he's beaten, victimized, and conquered by Brock Lesnar. Goldberg walked toward Heyman. Heyman got bug-eyed and begged off. "I'm just an advocate." Rusev then walked out as Heyman's back-up.
At first fans chanted, "We want Lana!" Then they chanted "Goldberg." Rusev said, "I know his name." He said Goldberg thinks he's some kind of a superhero, but there are no such things as superheroes. He said he watched him in WCW and he had two great moves – the Jackhammer and Spear. He said those moves require strength and explosiveness, "and looking at you, I don't think you have that, either." He questioned his heart and whether when he goes down, he'll get back up and keep fighting. "I don't think you have that, either." He said it's easy to talk trash about people who aren't here. He assured fans Lesnar was not there. "But you know what? Rusev is, and I am a super-athlete, and by standing front of you, I see you shaking because you are scared. And that fear makes you weak. And you know what Rusev does to weak people? Rusev crush." He punched Goldberg. Goldberg sort of no-sold it. He smiled and stuck his chin out. When Rusev made a move, Goldberg blocked it. He kneed Rusev, then fell awkwardly. He stood up and then set up a Jackhammer. He milked it, then delivered it. Rusev went down and stayed down. Then he turned and speared Heyman. The crowd popped. Cole said Goldberg was marking his territory. Graves said a lot of questions were just answered whether he still has it. Goldberg left the ring, and he was huffing and puffing and maybe frowning a bit.
(Keller's Analysis: Overall, pretty good. It was smart to present Goldberg opposite of a strong heel like Rusev who was cutting him down in a mean, disrespectful manner. Heyman was in his element as the obnoxious heel. The more this match is about showing up Heyman instead of beating Lesnar, the more likely Goldberg is going to get cheered, in as much as WWE even cares. The stumble during the initial hook-up with Rusev was rough, though, as was the sloppy spear (although that was mostly due to protecting Heyman, I suspect). Goldberg looking completely blown up afterward didn't help, nor did his frowning which may have been a result of frustration with how things went and knowing he's under a microscope as someone who is a legend, sure, but also got dropped into a very hot wrestling war in a promotion in dire need of a strong babyface, and he plowed through a lot of wrestlers who built credibility through years and years of work on the road because he was, you know, booked to beat them. So if he missteps, he's probably mature enough to recognize it could lead to some snickering and "I told you so's" about him, fair or unfair.)
---
(NOTE: We have a new Amazon Affiliate link as of today, and a new page with more countries listed, and a grid of wrestling merchandise you can specifically buy from Amazon. If you click on your country link on this page, you'll land at Amazon's home page. Anything at all you buy on that trip, we'll get a commission on, basically getting a share of the profit that would otherwise go to Amazon. So it's a much appreciated way to show support for what we do here at PWTorch! If you had bookmarked the previous Amazon Affiliate link, please update to this one. NEW PWTORCH AMAZON AFFILIATE PAGE)
---
-They cut the announce team and Graves was in a black and orange suit with pumpkins on it. Cole was dressed normally. And Saxton was wearing a one-piece adult sized pajama with rubber duckies on it. They shifted to discussing the Universal Title match at Hell in a Cell the night before with Chris Jericho entering the Cell and helping Kevin Owens retain against Seth Rollins. They showed Jericho yanking the ref by his foot as he was about to count a pin for Seth, followed by Owens winning after a Pop-up Powerbomb on a chair. Graves said you don't have to like it, but it was within the rules. Cole said later Mick Foley will address how that affects Survivor Series.
-Saxton plugged that Luke Gallows take on Enzo in a "Trick or Street Fight" next.
(Keller's Analysis: So the night after the announcers push that Gallows & Anderson are done with comedy and "mean equals green," this happens?) [c]
(1) LUKE GALLOWS (w/Karl Anderson) vs. ENZO (w/Big Cass) – Trick or Street Fight
Graves asked Cole why he wasn't dressed up for Halloween. Cole claimed he was dressed up as The Chairman. Graves said Anderson & Gallows grew up "smashing pumpkins" (was that shout out to Billy Corgan?). They walked past a bucket of apples in water. The ring was surrounded by carved pumpkins. Enzo & Cass came out as Woody and Buzz Lightyear respectively.  Enzo made some "Toy Story" references. Enzo said they're not giving out candy, but if they were, they'd give Anderson and Gallows a couple of lolly pops because they suck. He said they'll deliver a beatdown "to infinity and beyond." Then Cass made some malted milk ball testicle jokes. He asked if all Anderson has under his chaps are a little candy corn.
Enzo beat up Gallows with a toy skeleton and then shoved his face in the dunking for apples bucket. Gallows obviously shoved one into his mouth so that Enzo could punch the apple. He yelled for Gallows to "break a leg," after which he bashed him with a skeleton leg. [c]
Back from the break, Gallows was in control of Enzo at ringside. He shoved pumpkin innards on his face and then threw him into the ring. Enzo began throwing pumpkins at Gallows. Gallows swung a kendo stick and hit one mid-air. The announcers did their best to assure Vince McMahon this was tremendous entertainment. I suspect Saxton was sincere. When Anderson stood on the ring apron, Enzo threw a pumpkin pie in his face. Cass gave him a big boot and knocked him to the floor and he fell through a table at ringside covered in candy and a toy rat. Cass joined in and put a giant pumpkin on his head, but Gallows awkwardly had to help because Cass didn't understand how to get a giant pumpkin over someone's giant noggin. Cole exclaimed, "It's the headless horseman!" Enzo then leaped off the top rope and did some sort of move that seemed to completely miss, after which Gallows bumped on top of the pumpkin that fell off of his head. Enzo scored a three count.
WINNER: Enzo in 7:30.
(Keller's Analysis: This was just corny and stupid. I mean, was it worth a chuckle or two if this is your thing? Sure. But either way, the silliness undercuts so much else that is more important, it's ultimately counter productive. There are ways to "have fun" with Halloween without making a complete mockery of the core aspect that draws money for WWE – pro wrestling matches.)
-They showed an ambulance backstage. Cole said Heyman was just loaded into it. The ambulance drove away.
-They showed Brian Kendrick backstage heading to the ring to face T.J. Perkins in a rematch. [c]
-The announcers recapped the Kendrick victory over Perkins at HIAC.
-Kendrick walked out with the Cruiserweight Title belt around his waist and a mic in hand. Kendrick said nice guys like the fans and Perkins "will always finish last." He said he never seriously needed Perkins to let him win. "T.J., that's psychology, mind games," he said. "I knew I could play on your sympathies. Sympathetic people are weak-minded people." He said he tugged on his heart strings and reminded him of how long they've been friends and all the favors he did for him. "I knew you'd crack, and sure enough you did," he said. He admitted he feigned the injury at HIAC. He said tonight he gets his rematch, but he had not only a plan to win the title, he has a plan to keep it.
(2) BRIAN KENDRICK vs. T.J. PERKINS – Cruiserweight Title match
Perkins went on the attack early and scored a quick two count. They cut to a break about 20 seconds in. [c]
In the end, Perkins used a flying head scissors to yank Kendrick over the top rope to the floor. Kendrick's neck, though, landed on the edge of the ring apron. Damn, that was scary looking. Perkins rolled himself back into the ring, but Kendrick chose not to beat the count. Instead, he walked away to get counted out, so he retained the title.
WINNER: Perkins via countout, but Kendrick retained his title at 6:30.
-Perkins attacked Kendrick at ringside afterward and put him in a kneebar. Kendrick frantically tapped out. Two referees separated them.
(Keller's Analysis: WWE is doing a lot to make a mockery of the rules of their matches over the last 48 hours. The rule of getting intentionally counted out is a long-standing heel tactic, but what's missing now is the announce team acting outraged at the lack of sportsmanship and the actual shame involved in exploiting that rule.)
-Backstage, Mick Foley talked with a producer on headset about the barbed wire baseball bat and he asked where Neegan got the idea of a barbed wire bat. The camera awkwardly stayed on Foley for no apparent reason for two full seconds, at which point Braun Strowman put his hand on Foley's shoulder. Strowman said he wants to be on Team Raw at Survivor Series. He said he wants real competition so give him what he wants or he'll destroy half of his roster. Foley asked if his threats are supposed to scare him, "because if they are, they're working." He said it would send a bad message to the rest of the locker room if he gave in. But he put him in a battle royal later where the winner is going to be part of Team Raw at Survivor Series. "So earn it!" he said. Strowman smiled. [c]
-Cole touted that WWE won five gold awards in the Academy of Interactive and Social Arts including overall social presence, social marketing, best app interface, and more.
-Mick Foley walked out to his entrance theme.
[HOUR TWO]
Foley said that he was proud of so many last night who had "a hell of a night." He said that while Owens won his match legally with the help of Jericho, it left a bad taste in his mouth. Owens and Jericho came out. Owens asked what they did so wrong. He said he made history by stealing the show in the main event. He asked Foley if he was upset that his best friend, Jericho, outsmarted him. Jericho said he and Owens proved what a real team can do, and they should anchor Team Raw. Foley admitted he does need them at Survivor Series. Owens and Jericho loved that. Owens said they are absolutely the top two guys on Raw.
Owens said Foley is jealous because Foley made a name for himself in HIAC matches by being a giant loser – losing a record four of them – whereas Owens won. Owens said the last match Foley lost to Triple H took place right there in "stinky Hartford, Connecticut," said Jericho. Owens called Hartford a dump. The fans booed. Foley said Owens could have walked out a legend with a real win, "but instead you made a mockery out of the Cell." Foley said in 18 years, WWE Network won't be showing Jericho twirling the Cell key. Jericho said it was "The Key of Jericho!" Foley said to be the G.M., he has learned he has to check his ego at the door and swallow his pride. He said the truth is Stephanie McMahon wanted Owens, but not Jericho. He said Stephanie was incensed at what he did at HIAC. Foley said he had to convince her that anyone devious enough to "ruin the integrity of the Cell" (yes, he used those words) would be devious enough to help Raw win against Smackdown. Foley said there's another teammate he'll reveal, but not just a guy, "the guy."
Out walked Reigns to considerable booing from the crowd. When he entered the ring and his music stopped, Roman said Jericho and Owens didn't seem happy to see him. A "Roman sucks" chant started. Foley told Reigns, "My life loves you." Hilarious. Reigns said to the crowd, "Happy Halloween to you, too." He shrugged it off. Maybe he watched that YouTube clip of Russell Westbrook and that 76ers fan and learned how to respond to hecklers? Jericho criticized Reigns for not wearing a costume. Reigns said he was going to dress as a stupid idiot, but they were out of Jericho costumes. Jericho asked if he know what happens to people who insult him on Halloween. He said neither Roman nor any of the fans even deserve to be on his List. He said he's not worthy of being U.S. Champion, either. He said he's from Canada and doesn't know anything about the United States and doesn't like anybody from the United States, but he'd be a better United States Champion than Reigns. Owens said that's all true. Jericho said he'd be happy to take that title away from him tonight. "But I'm sure you're too beat up from that horrendous match you had with Rusev… because you're probably too sore, too hurt, right?"said Jericho. Reigns said he's beat up and hurting, but he'll never miss an opportunity to shut his mouth. Foley made it official "right here in Hartford, Connecticut." [c]
-They showed extended highlights of the Charlotte vs. Sasha Banks HIAC match.
-They showed Sami Zayn heading to the ring. [c]
(3) BATTLE ROYAL for spot on Team Raw
When Sheamus tried to eliminate Cesaro, Cesaro reversed Sheamus and threw him over the top rope. Strowman then dumped Cesaro from behind. Cesaro and Sheamus shoved and argued with each other. It came down to Strowman and Zayn, no surprise. Strowman was about to dump Zayn over the top rope, but Zayn landed on the ring apron and held onto Strowman's neck. He began pull him over the top rope, but Strowman held on and then lifted and dropped Zayn to the floor. The crowd got excited for a few seconds there. Cole said he likes Team Raw's chances at Survivor Series.
WINNER: Strowman in 8:30.
(Keller's Analysis: Totally predictable, but it still played well. They put over Strowman strong, but kept Zayn pretty strong too in standing up to him and almost eliminating him.)
-An Emmalina vignette aired.
-backstage New Day were dressed up as Kama Mustafa (Big E), Godfather (Kofi), and Papa Shango (Xavier Woods). Kofi asked them not to spoil "Walking Dead" for him. They lamented the loss of Francesca. When they talked about Raw vs. Smackdown, Big E wondered who they'd face. Xavier said he doesn't watch Smackdown because "I have D&D on Tuesdays." Kofi said they have some impressive tag teams over there such Rhyno & Heath Slater. Big E said it'll be the Power of Positivity vs. the Power of Cheese & Crackers." Big E listed other teams – Usos, the Vaudvillians, Breezango, and American Alpha. Kofi said they've heard good things about American Alpha. Xavier said they don't have anything bad to say about them.
(4) RICH SWANN & LINCE DORADO & CEDRICK ALEXANDER vs. DREW GULAK & ARIYA DAIVARI & TONY NESE
After a dive out of the ring, Cole declared: "That's what the Cruiserweight Division is all about! High-flying action!" Problem is, a bunch of heavyweight also do those moves. In the end, Swann kicked Nese and scored the pin.
WINNERS: Swann & Dorado & Alexander in 6:00. [c]
-A commercial hyped Daniel Bryan would be on Miz TV to announce Team Smackdown tomorrow night. [c]
[HOUR THREE]
-Charlotte came out with her newly regained Women's Title. She said Sasha's biggest mistake was getting off of that stretcher. She said Sasha pushed her to her limits, but she's like every other woman in WWE – "playing second place." She said: "Learn to love it, peasants!" She then took some digs at Smackdown women that she will be facing at Survivor Series. She referred to Bayley as the weak link on Team Raw. She called out Bayley: "Your captain would like to address you. … That means you come out here." After a few more seconds, Bayley strode out with a smile on her face. The crowd chanted "Bayley."
She said last night Charlotte and Sasha gave her goosebumps and made her emotional. She said when they were in NXT, the thought of competing at that level was just a dream, but they made it a reality. Bayley said she wasn't planning to say this, but she congratulated Charlotte for her victory. Some scattered boos. Charlotte laughed and said, "I would say thank you, but while you're dreaming of all of this, I'm achieving all of this." Bayley said success has gone to her head. "You've become the biggest jerk and I will never want to be a champion like you." Charlotte said she won't be because she'll never beat her. "When will you realize this isn't NXT anymore?" Charlotte asked. "When I see you, I don't know if I see a competitor or a glorified fan wearing a Halloween costume." Charlotte said Team Raw is only as strong as the weakest link. Charlotte was about to say Bayley ought to wrestle a Team Raw teammate. Bayley interrupted and said she speaks for everybody in staying they're tired of her talking. Bayley said she already beat Dana Brooke. Charlotte laughed and said her opponent is actually Nia Jax. Graves said, "This is bad news for Bayley." Bayley looked concerned. [c]
(5) NIA JAX vs. BAYLEY
Charlotte joined the announcers on commentary with Dana Brooke standing behind her. She said Bayley is great, but she needs to be better. Jax won with her finisher.
WINNER: Jax in 6:00.
-Highlights aired of Rusev vs. Reigns. [c]
(6) SHEAMUS & CESARO vs. THE SHINING STARS
Cole again said they'd be a great tag team if they could just get along. In the end, Sheamus applied the Cloverleaf. Primo leaped off the top rope to try to break it up, but Cesaro cut him off with an uppercut. Epico tapped out.
WINNERS: Cesaro & Sheamus in 4:00.
-A skit aired with Goldust and R-Truth at Factor of Terror. Truth was nervous. He made Goldust enter first. They were both jumpy, especially in the neon part with clowns.
-Back live, Cole startled Saxton. Saxton said he's been scared before by a zombie wielding a chainsaw once. Cole threw to a clip of the opening segment with Lesnar and Goldberg.
-Backstage Jericho said he's going to win the only title he's never held. Jericho was very excited thinking about how he and Owens will both be the Universal Champion and United States Champion at the same time. Owens called Reigns "a giant walking oversized bottle of hair conditioner." Owens said when Jericho wins it, they'll take it to Canada and make it better. Jericho asked Owens to have his back. Owens assured him he would.
-Owens and Jericho made their ring entrance. Then Reigns walked out to boos. A fan held up a sign that said: "A Positive Roman Reigns Sign." [c]
(7) ROMAN REIGNS vs. CHRIS JERICHO – U.S. Title match
Cole talked about how Reigns will have to coexist with Jericho and Owens at Survivor Series on Team Raw. A few minutes in, Reigns beat up Jericho at ringside, then bashed him against the barricade. It just doesn't have the same effect the night after three Hell in a Cell matches. Owens came up behind Reigns and shoved him hard into the ringpost. They cut to a break. [c]
Jericho was still in control after the break. Graves defended Jericho's fashion as Cole and Saxton questioned it.
[OVERRUN]
With Reigns in control, Cole reset the show for those joining for the overrun. Reigns hit a Samoan Drop for very undramatic near fall. Jericho ducked a Superman Punch and then attempted a Walls of Jericho. He finally did lock it in. Reigns punched his way out of it. Then he gave Jericho a sitout powerbomb for a near fall. Thanks to a distraction by Owens, Jericho rolled up Reigns for a two count. Reigns came back with a Superman Punch and Spear. When he made the cover, Owens ran in to prevent the pin and attacked Reigns.
WINNER: Reigns via DQ in 16:00.
-Afterward, The crowd chanted "We Want Rollins!" Owens popped Reigns into the air, and then Jericho gave him a Code Breaker. Seth then came out for the save. Imagine the pop if Goldberg came out instead? Seth took it to Owens at ringside and Jericho inside the ring. He delivered a kick to Jericho's gut and then a Pedigree attempt. Owens yanked Jericho to safety, though. Once the heels scurried away, Seth stood in the ring and eyed Roman Reigns. Some fans chanted "Yes!" The tension was there as they sold the idea of those two being on the same team at Survivor Series.
FINAL THOUGHTS: An average overall edition of Raw. Some good wrestling action, perhaps better than usual these days. Brace yourself for three full weeks of Survivor Series being built around a rivalry that fans don't have any rooting interest in (Raw vs. Smackdown) and a lot of announcers wondering out loud whether certain teammates will get along.
---
NOW CHECK OUT THE PWTORCH LIVECAST I HOSTED RIGHT AFTER RAW WENT OFF THE AIR WITH DISCUSSIONS WITH CALLERS ABOUT RAW, HIAC, SURVIVOR SERIES, NXT, MORE:
DIRECT LINK: PWTORCH LIVECAST RAW POST-SHOW WITH WADE KELLER
---