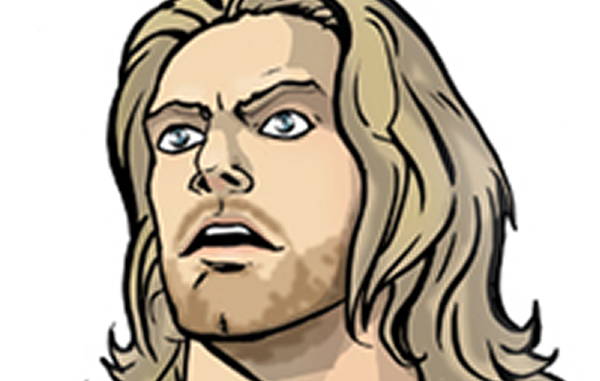 ---
SPOTLIGHTED PODCAST ALERT (YOUR ARTICLE BEGINS A FEW INCHES DOWN)...
---
SMACKDOWN HITS
Natalya: I have to admit to getting a kick out of Natalya playing this team captain character while quoting songs without realizing that she is quoting them. It makes me laugh and it allowed for the first wrestler in WWE history to say the line "what is a Chumbawamba?"
Goldberg vs. Lesnar Video: This was similar to the two videos that played on Raw a few weeks ago. This one combined those two videos while adding some new footage from Raw when Brock Lesnar and Goldberg shared the same ring for the first time since WrestleMania 20. It was well done. The two videos were good and this new combined one was also. It is an effective way to recap a feud and build anticipation for a big PPV match, especially with part time wrestlers who aren't going to be on every week.
Cutting Edge: WWE did a decent job of celebrating this being Smackdown's 900th episode with videos of famous moments from Smackdown's history and having Edge come back to host The Cutting Edge. This is a minor Hit. Edge was good and it was nice to see him. I liked some of the mic work with him interviewing Team Smackdown. I laughed when Edge shook James Ellsworth's hand. It was good to hear someone question Randy Orton for joining The Wyatt Family. Shane McMahon was terrible though. He said the team doesn't have to get along, but they have to be on the same page. What does that mean? That is a contradiction. And he should be fired for saying he might change the name of Smackdown to Shane-O-Mac-Down. That was terrible. Announcing that Undertaker would be on well in advance was the right thing to do and it helped pop a rating. But there was no suspense as we all knew he would come out during this final segment. It was still good to see him, even if it didn't feel like a huge moment. I am intrigued by what he said about being back to digging holes and taking souls. What does that mean? Will he be appearing on Smackdown regularly? And while I am not buying him caring about Team Smackdown, I am curious to see where WWE goes with his threat.
SMACKDOWN MISSES
Fourth Announcer: Since I skipped last week, I didn't have a chance to complain about WWE adding Tom Philips to the announce team as a fourth member. This week they called him a "host" but I still don't understand having him there in the first place. I strongly believe that three announcers is too many. I know there are some networks that use three announcers for their sports, but most only use two. Almost all NFL crews are just two. My local baseball and basketball crews are two. I'm pretty sure FOX just uses two for the World Series (I know they used three a few times, but for many years it was Joe Buck and Tim McCarver and I'm pretty sure this year was Buck with John Smoltz). Three is too many and a fourth makes zero sense and confuses things with some type of ambiguous host position being added.
Ziggler Loses: The Intercontinental Championship match between Dolph Ziggler and The Miz which opened the show was perfectly fine. It had good wrestling action. It went back and forth nicely with a few believable near falls. It also went nearly 18 minutes making it feel like a worthy conclusion to this long feud. The problem is that the babyface lost. After doing so much to build up the importance of Ziggler finally winning the IC Title, he lost it so soon. And he lost to Miz the same way he lost to him so many times before, with outside interference from Spirit Squad and Maryse. Been there, done that. After telling Ziggler's redemption story, there is nothing left to tell other than a heel turn. I am ok with that, but fans have wanted to cheer for him and he has been turned into a loser. Who else is there to cheer for on the Smackdown roster? Dean Ambrose is the only other established babyface singles male wrestler on the roster. You might as well shift the IC title to Raw since there isn't any legit babyface challenger for Miz on Smackdown. Thinking of Survivor Series, the IC Title match between Ziggler and Sami Zayn was the one I was actually looking forward to. That was the match that had the best chance to steal the show on what otherwise looks like a terrible card. Yes, the build to Lesnar vs. Goldberg has been very good, but I doubt the match will be. Now we will get Miz vs. Zayn instead, and I'm not looking forward to that match at all. While Miz can have good matches, nobody has ever said "I'm really looking forward to the Miz match at the PPV!"
King Booker: I was a fan of the King Booker gimmick back in the day, at least I think I was. But it doesn't work without Queen Sharmell there to hail him. This was just a silly bit in the back and probably not worth too much time to address it. But, it was stupid. And it kills the heel credibility of The Usos who were back to acting like they used to as babyfaces when they had been just starting to develop a new heel persona in the last few months. And how does American Alpha look for laughing it up with the team that tried to break Chad Gable's leg? It is another example of killing long term booking for the sake of a meaningless Survivor Series tag match.
Bayley Heel Turn: Yes, I know this wasn't actually a heel turn for Bayley, but she certainly was acting like a heel by participating in a 6 on 1 beatdown of Nikki Bella. For the sake of selling this ridiculous notion of brand loyalty, WWE took the most babyface babyface woman they have on the Raw roster (and at least equal to Becky Lynch on the overall roster), and had her acting like a total heel while working with clear heels like Charlotte, Dana Brooke and Nia Jax, just because they are all on the same roster. And that roster loyalty should not make her act like this. I will not be cheering for her any more. Period. I won't go along with any Bayley chant the next show I go to unlike the last one I went to in October. And of course you have Carmella helping Nikki out for that same non-existent brand loyalty despite trying to practically break her neck in the match that they were having right before the Raw women showed up. I hate this so much.
For another view from the original Hitlist author, compare Jason Powell's views to mine by visiting www.ProWrestling.net's "Hitlist" section HERE.
NOW CHECK OUT THIS WEEK'S RAW HITS & MISSES: 11/14 Goldberg-Lesnar, Shane & Bryan visit Raw, Scarves, Owens & Reigns, more
---
Jon Mezzera is PWTorch.com's WWE Hits & Misses Specialist, providing his point of view for Raw and Smackdown each week. Email him at jmezz_torch@yahoo.com. Act now and become my 68th Twitter follower@JonMezzera (pretty clever handle right?). Just be aware that I don't live tweet Raw, I don't tweet much about wrestling, and I don't tweet much at all.