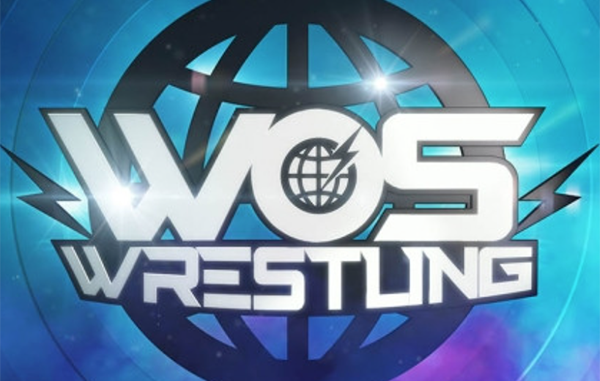 ---
SPOTLIGHTED PODCAST ALERT (YOUR ARTICLE BEGINS A FEW INCHES DOWN)...
---
WORD OF SPORT WRESTLING
DECEMBER 31, 2016
AIRED ON U.K. TV
Report by Steve Thomas, PWTorch contributor
Announcers: Jim Ros and Alex Shane
It's the first taping of the newly re-launched World of Sport Wrestling which is expected to be viewed by millions of viewers on standard terrestrial television in the UK. Reports are circulating that pending a viewing figure success then we could see a weekly broadcast arrive in the near future. As for tonight we are promised a two-hour event (including commercials) and a return to the family favourite wrestling show of the 80's.
We get an opening video montage highlighting the stars of the '80s (including Big Daddy, Giant Haystacks and Pat Roach), merging into what to expect tonight (with highlights from Dave Mastiff, Grado, El Ligero and more).
Jim Ross and Alex Shane are ringside and introduce us to the show. We are starting the show with the first ever World of Sport Championship Match
(1) Grado (17st) vs. Dave Mastiff (23st) – World of Sport Championship Match
Grado makes his way to the ring to a large pop from the packed crowd. JR mentions that Grado has performed around the world, including for TNA. Grado cuts a promo promising to make history as the first ever World of Sport Champion. He is interrupted by his opponent, Dave Mastiff. Mastiff promises that he will in fact become champion tonight. Mastiff is accompanied to the ring by Jonny Moss and Sha Samuels. It doesn't look good for Grado, can the underdog crowd favourite overcome the odds.
Steve's Analysis: A strong start to the show, incredibly well lit arena, great production, and baying fans cheering the face and booing the heal. This looks very promising.
The referee for the match is Steve Lynskey. The match begins with some chain wrestling, a couple of collar and elbow tie ups and Mastiff getting the upper end with a powerful bodyslam. More chain wrestling followed by Grado with the upper hand and a bionic elbow. Grado attempts a double axe handle from the top, however Mastiff pulls him off the ropes. Mastiff dominates whilst the crowd chants 'Lets go Grado'.  A couple of two counts from Mastiff is met with an attempted comeback from Grado however he is cut off by Mastiff.
Mastiff attempts a senton from the top however Grado telegraphs it and moves out the way. Grado with a fightback and a number of corner splashes and a big boot. Grado attempts a top rope move, however Jonny Moss distracts the referee which allows Sha Samuels to push Grado off the top. Mastiff performs a cannonball into Grado in the corner and gets the 1-2-3.
Winner and new World of Sport Champion – Dave Mastiff in 5:30.
Mastiff and co celebrate in the ring and then head to the back leaving Grado sitting in the ring.
Steve's Analysis: A decent match. Nothing ground-breaking with regards to the ring action but a nice way to get the casual UK fans interested in the product and set the parameters. Mastiff looks a beast and wouldn't be out of place in any of the top promotions in the US. 
Backstage, Rachel is with Mr Beasley, the general manager of WOS Wrestling. Beasley talks about bringing the action back to the UK fans where it belongs and that a new champion is crowned tonight. Grado interrupts angrily and says that Mastiff cheated. Mastiff and co then approach and are celebrating. Grado takes offence and security are called in to separate the pair.
We go to the first Commercial. When we return, JR sends us backstage to Rachel who is with Mr Beasley again. He states that after reviewing the footage he can see that Mastiff cheated and that he needed to get across to the young fans that cheaters don't prosper. Therefore, Mastiff must go again and defend the title tonight against the winner of a Battle Royale.
Steve's Analysis: Ahem, Booker T are you watching……
We get a video package highlighting some of the great characters from the 80's with comments from Brian Dixon, Rollerball Rocco, Klondyke Kate and many more. The world of Sport Legends are shown ringside.
(2) Ladder Match to gain entry to Battle Royale – Kenny Williams (11st) vs. Sam Bailey (13st) vs. C.J. Banks (14st) vs. Delicious Danny (14st) 
Kenny Williams makes his entrance to a decent crowd pop.  Bailey is out next also to a good pop. CJ Banks is next out and draws boos from the crowd. Alex Shane says Banks reminds him of a young Tom Billington. Delicious Danny is last out to a mixed reaction from the crowd. The referee for this match is Chris Roberts.
The briefcase is hanging above the ring and whoever is first to grab it will gain automatic entry into the Battle Royale tonight. The four men start off by pairing up and going to the outside. Williams and Bailey are quick to perform high risk dives over the top to the outside. Bailey is first to bring a ladder into the ring. Danny cuts him off and attempts to scale the ladder first but Williams makes the save. Springboard cross body from Williams. Williams scales the ladder however Banks suplexes Williams from the top of the ladder. Superkick from Danny to cut off Banks. A fast-paced match with numerous cut offs. Danny scales the ladder in the corner and performs a dive off the top onto the remaining three wrestlers. Danny brings a second ladder into the ring.
Both ladders are set up next to each other. All four men climb to the top and all sets of fingers touch the briefcase. Williams kicks off Banks, and manages to grab hold of the briefcase.
Winner – Kenny Williams in 7:00
Up next is the first ever Woman vs Woman match in World of Sport History.
Steve's Analysis – A fine ladder match. Each wrestler had an equal amount of offense, however you could see the two standout wrestlers were Williams and Danny. Another fine way to introduce a new concept (ladder match) to the UK audience who haven't seen it previously.
Following the commercial we get another recap package of 80's stars including Mick McManus and Rollerball Rocco.
(3) Alexis Rose (10st) vs. Viper (15st)
Rose is out first to a good pop from the crowd. Out next is Viper who is carrying a large Python to the ring. JR labels Viper 'Big Van Viper'. Klondike Kate is shown ringside and it is noted that she used to wrestle male wrestlers back in the 80's and never another female.
Chris Roberts is your ref for this one. Viper with the upper hand early with the strength advantage. Rose fights back with athletic attacks, however she is cut off by Viper with a cross body. Viper dominates over Rose. A couple of fight backs by Rose, however she is quickly cut off by the larger, stronger Viper. Rose is thrown headfirst to each turn-buckle, however Viper is blocked on the 4th attempt and reversed. Rose attempts a shoulder-block off the top for a close near fall. Rose missed a moonsault off the top and Viper lands a Senton to pick up the victory.
Winner: Viper in 4:40.
Steve's Analysis – A good display of strength by Viper however her aggressive personality highlights something that is missing by the likes Nia Jax in WWE. This is something that is a common re-occurance on this show so far that the Heals are not afraid to act like Heals. And that is a breath of fresh air.
Rachel is backstage to get a few comments from Dave Mastiff who is lifting weights. He shuns her questioning and says he is going to take it up with the MD.
Following the commercial break we get another historic recap video.
(4) The Coffey Brothers (36 st) vs. Ashton Smith & Rampage (31 st) – Tag Team Match
The Coffeys are out first followed by Smith and Rampage. The crowd are not sure who to cheer for in this match. Your referee is Steve Lynskey.
Smith starts off with one of the Coffey brothers and he starts to antagonise the crowd. The crowd are soon behind the Coffeys. A big underhook spin by Joe Coffey on Smith and the Coffeys continue to work over Smith. Rampage cuts off Mark Coffey whilst the ref doesn't see it. Rampage and Smith then dominate over Mark Coffey in their corner. Strikes and forearms by Rampage continuing to dominate Coffey followed by a chokehold. Coffey attempts a cradle pin, but is unsuccessful and continues to be beatdown by Rampage.
Coffey nails Smith with a boot to the stomach and manages to tag Joe Coffey in. Joe Coffey clears house and nails Rampage with a springboard cross body from the top rope for a near fall. Smith breaks up a near fall which distracts Coffey to allow Rampage to nail a spinebuster for an attempted pinfall which is broken up by Mark Coffey. He is then thrown out the ring which allows Rampage to hold Joe Coffey for Smith to attack. Smith with a superkick but nails Rampage by accident. A forearm and a clothesline by each Coffey enables a three count over Smith.
Winners – The Coffey Brothers in 9:15
Steve's Analysis – Good tag team match, once again painting by numbers how a Tag match should go for the casual UK fans. Not sure if there was any need for the Ascension style body paint on The Coffey Brothers as they were a great looking tag team regardless, but I suppose it does stand them out. 
Rachel is backstage running with a cameraman to commotion down the hallway. Dave Mastiff was threatening Mr Beasley in his office. Beasley stated that Mastiff will defend the title tonight and that Moss and Samuels would also take part in the Battle Royale for a shot against Mastiff. There will also be a special guest in the Battle Royale. Mastiff was angry and left the office.
(5) El Ligero (11st) vs. Zack Gibson (16st)
The Mexican Sensation is the first to enter to a massive crowd pop. The Liverpool native Gibson was out next to boos ringing around the arena. Referee Chris Roberts is in charge of this one.
Some fast-paced chain wrestling to start the match with no clear winner. Some more fast paced action with Ligero getting the upper hand. Ligero with a hurricarana from the second rope followed by a standing moonsault for a two count. Gibson gets thrown over the top. Ligero attempts a dive onto Gibson, however Gibson catches Ligero and powerbombs him shoulder first onto the announce table.
Alex Shane mentions that Gibson won the inaugural Davey Boy Smith tournament in England. Gibson continues to work on Ligero's arm including a Jim Brakes special as called by Shane. Gibson continues to dominate over Ligero with arm locks. Ligero with a fight back and a somersault over the top to Gibson outside. Ligaro lands a facelift powerbomb on Gibson for a near fall. Gibson regains control with a slam on Ligero. Gibson sinches in an elbow submission attempt, but Ligero reverses it and hits a springboard DDT off the ropes to land a three count.
Winner: El Ligero in 8:50
Steve's Analysis – A very good match. El Ligero would be a welcome addition to the WWE cruiserweight division in the future whilst Gibson held his own as a stand out heal. 
Rachel is backstage and attempting to interview all the competitors from the Battle Royale. Each Stake their claim to winning the Battle Royale.
(6) 8 Man Battle Royale (The Coffey Brothers, Sha Samuels, Jonny Moss, Kenny Williams, El Ligero, Grado, Mystery Wrestler)
All wrestlers are in the ring ready to go with the exception of the mystery wrestler.
Kenny Williams is eliminated first by Jonny Moss. Next out is El Ligero by Sha Samuels. We down to 5. Tense moment when The Coffey square up to each other, and they are both eliminated by Samuels and Moss.
The mystery entrant is Davey Boy Smith Jr who enters to Rule Britannia. Smith's trunks are half British flag, half Canadian flag. Smith is dominant over Samuels and Moss.  Smith with a top rope superplex on Samuels. Grado is sitting out of the action in the ring. Smith with a running powerslam on Moss. Smith is then surprisingly eliminated by Moss and Samuels. Grado fires up against the remaining two however is quickly overpowered. Grado fights back with a double clothesline. And Samuels is eliminated over the top.
Its Grado and Moss left. Moss runs at Grado, but a pull down of the top rope ensures Moss is eliminated.
Winner – Grado in 8:30
Moss and Samuels attack Grado after the match, however Davey Boy Smith Jr comes back for the save. Grado is down injured and medics are sent down to check on him. We head into a commercial.
Steve's Analysis – Great pop for Smith. Crowd went crazy and he showed real fire and was in great shape. A proper feel good moment for the crowd, however I can't understand how they didn't go with him as the winner of the battle royale.
Back from the commercial, Mastiff is on his way out to defend his newly won championship. He is accompanied by Moss and Samuels. Referee Steve Lynskey sends Moss and Samuels to the back to a chorus of 'Hey hey hey Goodbye' from the crowd. Mastiff has the mic and declares he is the best wrestler in World of Sport. Grado's music plays and walks to the ring with the Paramedics trying to stop him. Mastiff runs up and attacks Grado on the ramp. Mastiff with a bodyslam on the ramp.
(7) Main Event for World of Sport Title – Dave Mastiff (Champion) vs. Grado
The match officially starts. Mastiff attacks the injured leg of Grado including a big splash onto the leg outside the ring.  Mastiff continues to dominate Grado and takes his time. Mastiff unties a top turnbuckle whilst the Ref is busy checking on Grado. Referee spots this and fixes the turnbuckle. Mastiff runs at Grado who moves and ends up ramming Mastiff's head into the ringpost. Grado then nails a RKO/Diamond Cutter on Mastiff for the three count.
Winner – New WOS Champion Grado in 3:30.
Grado celebrates with the crowd to close out the show.
FINAL THOUGHTS: All in all a very good show. Crowd pleasing moment to send the fans home happy as they seemed to be very pro-Grado. From the TV production to the arena setup to show format to the straight forward good guy/bad guy roles being played well, I can see this being a success… Preliminary overnight live viewing figures for World of Sport Wrestling were 1.2 million viewers with a 7.9 percent share, which looks promising for a series to be ordered… This along with the upcoming WWE UK tournament shows promise that 2017 could be a defining year for the UK wrestling scene…