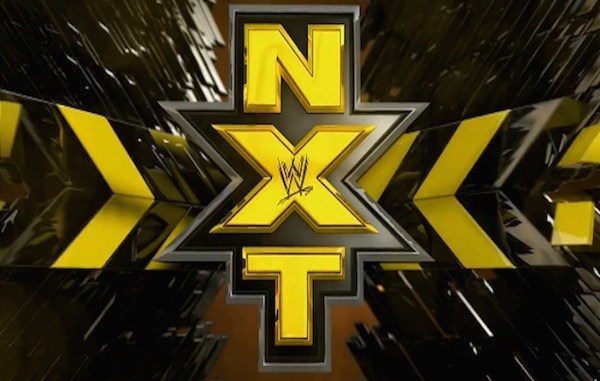 ---
SPOTLIGHTED PODCAST ALERT (YOUR ARTICLE BEGINS A FEW INCHES DOWN)...
---
NXT TV REPORT
JANUARY 11, 2017
TAPED AT FULL SAIL UNIVERSITY
AIRED ON WWE NETWORK
Report by Justin James, PWTorch contributor
[Q1] Pre-credits package remind us that tonight is The Revival's chance to regain the NXT Tag Team Championship from #DIY. No mention of the fact that The Authors of Pain will get a title shot against the winner. NXT is finally back in FSU.
"Moments ago" video of Asuka outside FSU. She confonts Billie Kay, but Peyton Royce attacks her from behind. They beat her up and dump a cup of water on her.
(1) BILLIE KAY & PEYTON ROYCE vs. MACY EVANS & SARAH BRIDGES
Kay starts against Evans and quickly brings her into the corner and tags in Royce. Bridges tags in and cleans house. Royces picks up the win after a ref distraction allows a thumb to the eye.
WINNER: Billie Kay and Peyton Royce in 2:09.
Post-match, Royce and Kay challenge Asuka to an immediate match. A limping Asuka fights her way through refs to the ring, but when she gets there Royce and Key beat her down. Nikki Cross makes the save, handily taking out Kay and Royce and sending them to the back. Asuka gets to her feet, wants to charge Royce and Kay, but Cross greets her with a dropkick from the second rope to assert herself.
[ J.J.'s Reax: Feels like we can expect Asuka to retain in San Antonio, then face Cross for the title, or a mix of Cross, Royce, and Kay in a multi-person match. ]
Clip of a "during the break" moment of Asuka fighting off three referees to show her anger.
Backstage, Cross vows to get the championship. Eric Young reinforces that their path to the top starts with the women's championship. Damo lurks in the background.
[Q2] Elias Samson gets his heat with some guitar strumming and singing. This makes me miss the original incarnation of Aiden English.
(2) ELIAS SAMSON vs. JONATHAN CRUZ
Samson quickly shows his strength off against Cruz. Surprise rollup gets one from Cruz, then an inside cradle adn a schoolboy also get one. Huge clothesline stops Cruz's rally. More attacks from Samson. Cruz tries to be valiant but a big boot sets up a neckbreaker from Samson for the win.
WINNER: Elias Samson in 3:24. This was a touch long for an NXT squash match. Samson is always good in his role, but he has lost so many important matches that he never feels like a real threat.
Speaking of non-threats, here is Andrade "Cien" Almas. No mask tonight. But now sparkling fireworks come through the ramp as his enters. He is facing Oney Lorcan, who looks like he may be starting a push, after he beat Almas two weeks ago.
(3) ONEY LORCAN vs. ANDRADE "CIEN" ALMAS
The crowd is solidly behind Lorcan. Lorcan pushes out of a headlock, Andrade lands on the mat, lays down and sticks his tongue out. Almas gets pushed into the ropes and lies down in them, Lorcan knees him to the outside. Blockbuster from the apron takes Almas down, then a big slap. Cover in the ring nets two for Lorcan. almas suddenly busts out a backbreaker/forearm combo to set up the fake out slap in the corner. Dropkick into a lazy corner gives almas a two count, then he slides into an armbar. Lorcan gets to his feet then fights out of the armbar. Lorcan rallies. Big running european uppercut, then a running back elbow. Lorcan calls for the end, but Almas ducks a running blockbuster. Strike combos in the corner, but Lorcan transitions a suplex attempt into an Alabama Slam into the turnbuckle. Ref instructions let almas hit a dropkick to the knee then the DDT for the win.
WINNER: Andrade Almas in 4:58. Good match until the end, where the ref felt overly eager to give instructions to set up the end. Perhaps a rubber match in San Antonio?
[Q3] Post-match in-ring interview with Almas. He talks in Spanish of course. The crowd gets mad, so he makes fun of them for not knowing Spanish.
Video package on the two-out-of-three falls match at Takeover: Toronto where #DIY won the NXT Tag Team Championship.
Sit down interview with Shinsuke Nakamura and Tom Philips. Philips asks how it feels to have Samoa Joe in the rear view mirror. Nakamura says the matches were tough, so he is proud to hold the title. Nakamura says he likes Roode, Roode is excellent, he is a sharp dresser, but he is not strong, he will not be champion. Roode refused to take to Philips but had a note for Nakamura. It's a ticket to Takeover: Dallas.
Next week will be a contract signing between Nakamura and Roode.
(4) NXT Tag Team Champions #DIY (JOHNNY GARGANO & TOMMASO CIAMPA) vs. THE RIVIVAL (SCOTT DAWSON & DASH WILDER) – NXT Tag Team Championship Match
Gargano and Dawson to start. Gargano looks confident, but Dawson backs him into a neutral corner off the lockup. Big fist from Dawson knocks Gargano down. Atomic drop lets Gargano bring in Ciampa, and they fend off an illegal double team from The Revival.
[ Break ]
Dawson is fighting out of an armbar coming out of the break. Blind tag, but Gargano noticed it, fights off Wilder, goes back to Dawson, but Wilder comes back into the ring with a chop block. Gargano is isolated in The Revival's corner. Wilder and Dawson start to pick Gargano apart. Inside cradle from Gargano but Dawson distracts the ref until Wilder reverses the cover and pciks up two.
[Q4] Wilder is wounded on the outside, so Dawson has to put him in the ring, get a tag, then cut Gargano off from Ciampa. Another illegal double team behind the ref's back gives The Revival a nearfall.
[ Break ]
Single leg crab from Dawson after the break. Gargano makes it to the rope. Gargano breaks free of Wilder, Dawson tags in, but Gargano finally makes the tag to Ciampa. Ciampa goes insane on Dawson. Trio of suplexex to Dawson. Ciampa with a sick running knee but Dawson barely kicks out. There's blood on ciampa's face but not sure who it is from. Team move from The Revival earns a tight nearfall. Ref distraction, The Revival wants the Hart Attack, Ciampa ducks letting Gargano nail a superkick, armbar on Wilder and Ciampa keeps Dawson away, but Dawson is able to break up the submission hold. Wilder tags Dawson, Gargano gets a tag and sneaks in. Sudden cover from Dawson in the corner and Gargano barely kicks out. Gargano is still selling the knee, so Dawson returns to it but Gargano sends him out. #DIY keeps The Revival outside and Gargana with a suicide dive to Dawson, Ciampa with a leaping knee to Wilder and lands in the timekeeper's area destroying it and maybe himself.
Dawson gets rolled into the ring, Gargano tags Ciampa. #DIY is limping. Wilder yanks Gargano out of the ring, distracts Ciampa, Ciampa blocks the suplex shot suplex, DDT from Dawson but Ciampa kicks out at two and three quarters. Ciampa looks half deads and who knows how Gargano is still mobile. Shatter Machine set up, but Gargano interupts. Tag to Gargano, stereo kicks to The Revival as they clutch each other mid ring, cover and three count.
Winners: #DIY in 15:10. Another super exciting match between these two teams, but like the others, too much time where both members of a team were in the ring at the same time.
Post-match, Paul Ellering hits the ramp. The Authors of Pain use the distraction to ambush #DIY and hit their team powerbomb finisher.
Backstage with William Regal, he confirms The Authors of Pain vs. #DIY at San Antonio. Asuka barges in, in tears, and demands that he book a title match in San Antonio. Regal wants to know against who. "All of them!" shouts Asuka.
FINAL THOUGHTS: Really enjoyed the return to FSU and the NXT formula back on track. I am not looking forwards to seeing #DIY face The Authors of Pain in San Antonio at all. Nakamura-Roode could use some more time to build instead of depending on their star power alone.
---
NOW CHECK OUT LAST WEEK'S REPORT: 1/4 NXT TV Review: Taped in Australia, Joe vs. Nakamura in a cage, TM61 vs. DIY, Revival vs. Sabbatelli & Moss, plus Roode, Tye, more