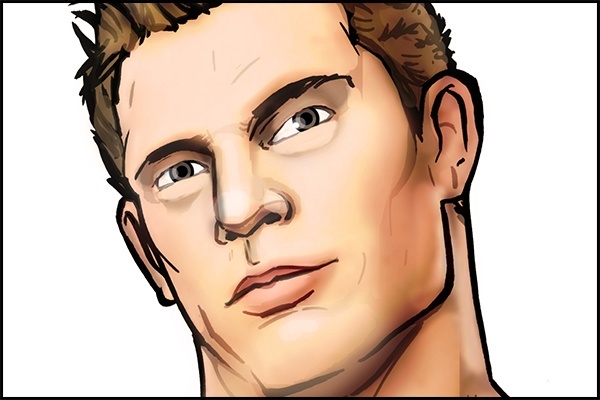 ---
SPOTLIGHTED PODCAST ALERT (YOUR ARTICLE BEGINS A FEW INCHES DOWN)...
---
Be honest here, if you had been asked before the brand split which wrestler would benefit the most, would you have said The Miz?
No, neither would I. And yet the A-lister took a chance, forced himself down everyone's throats, and by the end of it he has become the must-see Superstar that he always said that he was.
How much of this is his own work and how much was decided by the writers remains to be seen, but the simple fact remains, nobody else could have legitimately pulled this off. The amount of passion, stemming from real life issues, that goes into a Miz promo is unreal. He cares about what he's saying, so I care about what he's saying. It's a dynamite combination.
The line between shoot and work is blurred so far, both on Talking Smack in general and in every Miz promo, that a viewer simply isn't sure whether they're watching reality or not. Typically with any promo mistakes, slow speaking and tangential dialogue are a cause for ridicule. Not so The Miz. He speaks quickly, assertively, and with genuine fury.
Of course, this has blossomed into a magnificent feud with Daniel Bryan. The Miz has adopted a lot of Bryan's moves. This gives Miz, as a heel, a great face character to generate heat from. This heat has then been transferred through The Miz to other wrestlers, namely Dolph Ziggler and Dean Ambrose.
It helps as well that The Miz is putting on much-improved matches with everyone that he goes up against. His old school star and manager heel tactics combine well with a vastly improved performance level to produce must see moment after must see moment. Even if he could barely wrestle, the story that goes with him into the ring is simply too good to ignore. He is absolutely killing it out there.
A lot of credit should be given to opponents that he has faced, of course. Ziggler and The Miz stole the show at No Mercy and The Miz has appeared in several main events this year on Smackdown Live. That said, we should also appreciate certain nuances to his development. He had to drop his "I'm The Miz and I'm awesome" line because it would have turned him face given the run that he's on.
Going back to the promo in which he gave Dean Ambrose a participation award, the crowd were eating out of his hands. Not only did he get the participation award over on someone as popular as Dean Ambrose, but he even managed to earn a "you deserve it" chant. A derogatory chant aimed at a major babyface. The "Participation Award" didn't return again until Ambrose was returning it weeks later. Once again, it would have turned him face if he'd followed it up.
For now, The Miz is the best pure heel in WWE and probably one of the only major WWE wrestlers with consistent heel booking. He's almost unique. When Dean Ambrose started to get a negative reaction from the crowds, he was paired up against The Miz and the negativity vanished.
Let's just hope all of this isn't building to a 10 second squash match at WrestleMania against Daniel Bryan.
NOW CHECK OUT THIS PREVIOUS ARTICLE: FRIDAY FEATURE: Kevin Owens, the Paper Champion – Someone as talented as KO deserves to be booked much better as Universal Champion
---
Follow Tom Colohue on Facebook and Twitter @colohue for updates.