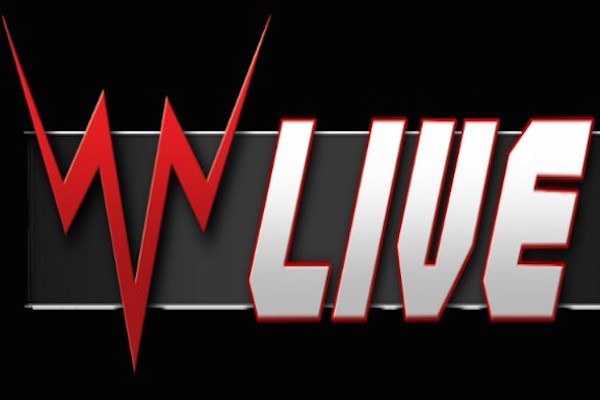 ---
SPOTLIGHTED PODCAST ALERT (YOUR ARTICLE BEGINS A FEW INCHES DOWN)...
---
by Pat McNeill, PWTorch Columnist
They're off to find the hero of the day
But what if they should fall by someone's wicked way?
– "Hero Of The Day" by Metallica
Wake the pets and call the neighbors. It's time for our FloSlam pay-per-view preview column!
DISCLAIMER: Projections are made by myself and for myself with absolutely no assistance from Gabe Sapolsky or Sal "Rhymes With Amway" Hamaoui. Projections are not predictions, because this is the column where everything's made up, and the points don't count. No one knows the contents of these projections, but I, in my divine and mystical way, will ascertain the finishes to these matches despite not being caught up on my Evolve shows on FloSlam. Some of our departing contestants will receive a year's supply of Creamette's brand macaroni and pasta (easy quick recipes are placed on each box). Remember, this is only an exhibition. This is not a competition. Please, please, no wagering. This lineup is based on the best available information as of this writing.
When last we left our…um, WWE signee last month, he had defeated Dustin Chuck Taylor with the Gotch Style Neutralizer on Evolve's Drew Gulak Farewell Show. The bad news for Mr. Hero is that WWE will turn him back into Kassius Ohno upon his arrival at the Performance Center. No word yet if they'll make him the illegitimate son of former WCW manager Sonny Onoo.
The good news for Chris Hero? Isn't it obvious? Hero's not a cruiserweight, and therefore won't be appearing on "205 Live".
Before we get to our picks, let's do today's Wrestling History Lesson. On January 25, 1997, World Championship Wrestling presented an episode of "WCW Saturday Night" on TBS, pretaped in Green Bay, Wisconsin. This show opened up with two of our PWTorch favorites, as "Hacksaw" Jim Duggan battled Disco Inferno. Good times. Tony Schiavone and the late Dusty Rhodes had the call.
Ten years ago, Total Nonstop Action wrestling was kicking butt and taking names. On the January 14, 2007, TNA held its "Final Resolution" pay-per-view episode from Universal Studios in Orlando, Florida. That show featured a three-way bout for the TNA X Division Title with Christopher Daniels defending against both Chris Sabin and Jerry Lynn. Mike Tenay and Don West had the call.
As your free gift for viewing this column, let's take you back to September 11, 2016 and the "Evolve 69" event in Queens, New York. One of the featured bouts saw future WWE Cruiserweight Champion TJ Perkins take on Matt Riddle in a battle of EVOLVE legends. No, really. Lenny Leonard had the call.
Enough of that. Now on with the projections!
Chris Dickinson vs. Darby Allin: We've been waiting for this match since Evolve 72, when Teddy Long cancelled the bout and turned it into a tag team match, playa. (Okay, it wasn't Teddy Long.) Projection? The Dirty Daddy drops Darby with the Brain Eater.
Jaka vs. Peter Kaasa: Yes, I would like to buy a vowel. The letter "A", please. Projection? The Smooth Savage gets the victory Mr. Kaasa with the Jaws of the Jaguar.
Dustin Chuck Taylor vs. Jason Kincaid: I am a fan of The Gift, but he'll have lots of time to shine once WWE poaches the other Evolve headliners. Projection? Taylor gets his victory with the All We Are Is Dustin The Wind. Or the Omega Driver. Whichever.
ACH vs. Matt Riddle: This is one of those interesting matchup we're going to get now that WWN has some real financial backing. It's also the main reason I'm excited about tonight's show. Projection? Riddle wins with the BroSlam followed by the Bromission, of course.
Zack Sabre Jr. vs. Ethan Page: This should be a longish match, and I'm expecting interference from Ethan Page's Gatekeepers, Roomba Crunchberry and Slacks Bassmaster. Projection? Sabre gets the duke (eventually) with the European Clutch
Chris Hero vs. Keith Lee: WWN wants to make a big splash tonight with Keith Lee's debut. If you didn't see Lee in Ring of Honor, he's got the agility of Apollo Crews, and he's bigger. Yeah. But this weekend isn't about Keith Lee, it's about Chris Hero. The "More Than Mania" weekend in Orlando? That's all about Keith Lee. Projection? Hero wins with the Cerebral Cortex Rolling Elbow, but both guys get to shine.
Tracy Williams & Fred Yehi (champions) vs. Timothy Thatcher & Jeff Cobb (challengers) – Evolve Tag Team Title Match: The Catch Pointers have the belts. The Evolve champion and Mister Matanza are doing that awkward thing where they have to team together right before they fight for the world title. Which tells you how this ends. Projection? Thatcher & Cobb get hit with the Miscommunication, and Williams finishes Cobb with the Sheer Drop Brainbuster to keep the titles. Thatcher and Cobb have a pullapart after the bout.
Aftermath: We go to Evolve 77 tomorrow afternoon (same building), where Matt Riddle beats Dustin, Jeff Cobb wins the Evolve title from Timothy Thatcher, and Chris Hero does the honors for Zack Sabre Junior before heading to the Freeman Coliseum.
***
Pat McNeill of Greenville, SC. has been a Torch columnist since February 2001. He'd take Golden State to beat the LA Clippers in tomorrow night's big NBA game. You know, if gambling were legal.