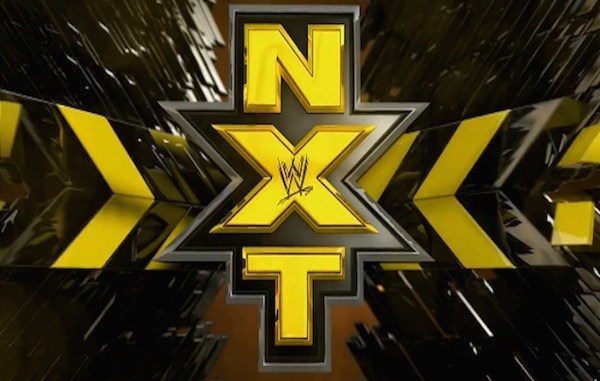 ---
SPOTLIGHTED PODCAST ALERT (YOUR ARTICLE BEGINS A FEW INCHES DOWN)...
---
NXT TV REVIEW
MARCH 8, 2017
TAPED AT FULL SAIL UNIVERSITY
AIRED ON WWE NETWORK
REPORT BY JUSTIN JAMES, PWTORCH CONTRIBUTOR
[Q1] Pre-credits package advertise the return of Shinsuke Nakamura. Tye Dillinger gets a big reaction on his way to the ring. NXT is being filmed from the CFE (University of Central Florida) arena. He's facing Eric Young. Young sends the rest of Sanity to the back. Just as the ref is about the ring the bell, the rest of Sanity brings out Roderick Strong, he's wearing a ripped up shirt and a ton of makeup to make him look battered. Young leaves the ring to check on Strong and the ref comes with him, and Sanity goes back to the ring. No Way Jose comes out too looking fierce. From the ring, Young blames the damage to Strong on Dilinger. Dillinger and Jose go to the ring despite the number disadvantage. They clear Alexander Wolfe out, but the numbers catch up quick, as Nikki Cross watches from the top rope. Killian Dain with a body slam as Wolfe hits a dropkick to Jose, Young lands his wheelbarrow neckbreaker on Dillinger.
Peyton Royce and Bilie Kay congratulate themselves for being the NXT "breakout star of the year". They try to find a good place for their award backstage. They get jealous of the Dusty Rhodes Classic memorial. They make fun of Ember Moon working out. Moon gets angry and comes out, but a personal trainer holds her back.
Interesting package on "a new, unnamed wrestler" who is shown only in profile. (Aleister Black a/k/a Tommy End.)
Ho Ho Lun is out for a match. NXT has been drawing a lot from 205 Live and the UK Championship circuits lately. Lun is facing Andrade "Cien" Almas.
(1) HO HO LUN vs. ANDRADE "CIEN" ALMAS
[Q2] Fifteen minutes into NXT and the first match is finally starting. Where is Mick Foley and Stephanie McMahon, this is feeling more and more like Raw. The crowd distracts Almas, and Lun tries to take advantage, but Almas shrugs off the attack and sends Lun into one corner then the opposite corner. Lun tries to fight off the mat but Almas just mocks his offense. Dropkick off the top but Almas barely looks phased. Clothesline clobbers Lun, and Almas calls for the end. Hammerlock DDT wraps it up.
Winner: Andrade "Cien" Almas in 2:33. Quick squash to start giving Almas a little credibility.
(2) EMBER MOON vs. BILLIE KAY (w/Peyton Royce)
McGuiness predicts that Moon's undefeated streak will end tonight. Moon surprises Kay with a dropkick, then a springboard crossbody gets two. Distraction from Royce lets Kay deliver offense into a two count. Eat Defeat gets Kay a nearfall. Moon tries to rally but a spining elbow drops Moon again for two. Kay jaws at Moon, letting Moon strike back. High knee in the corner sets up the Eclipse, but Royce provides a distraction. Royce backs away as soon as Moon looks at her, and Moon hits the Eclipse for the win.
Winner: Ember Moon in 3:31. Kay and Royce are so devalued at this point, being completely unable to win any kind of match.
Post-match, Kay appears to be unable to move, his holding her neck, and the ref and a pair of trainers are checking on her. Royce shows concern as well.
[Q3] Kay is able to sit up. The trainers ask Royce to help Kay up, and Kay is able to walk out on her own.
Backstage with T.J. Perkins, who is facing Shinsuke Nakamura tonight. He says he goes where the competition takes him, and no one is better than Nakamura. He admits he took the flying armbar from Nakamura.
The revival are out to face th eEaly Brothers, but The Authors of Pain wreck the Ealy Brothers. The Revival hightail it through the crowd. AOP take out their frustations on the Ealy Brothers a bit more.
Backstage with William Regal and Ember Moon. Regal formally books Asuka against Ember Moon at Takeover: Orlando for the NXT Women's Championship. Moon vows victory.
Kassius Ohno will face Bobby Roode next week for the NXT Championship.
"Earlier today" interview with Kassius Ohno. Tom Philips asks him what it is like to be back. Ohno calls it "weird" and "surreal". Ohno remembers being there when they built the Performance Center. Philips asks Ohno what it is like to finally wrestle for the NXT Championship. Ohno talks about his long history with wrestling, and says that NXT is the first time he had doubts in his career, and acknowledges that he will have doubts until he captures the championship. Philips points out that a win puts him in the scene at Takeover: Orlando.
Bobby Roode appears "via satellite" from Toronto. Roode tells Philips to shut up. Roode doesn't care what Ohno has to say, and says that Ohno is putting "his stink" all over NXT. He wants to know if Philips wants a champion that looks like him, or a "long haired, dirty hippie from the 70's." roode won't let someone like Ohno ruin it. Roode is annoyed at the cameras in his house and ends the interview.
(3) T.J. PERKINS vs. SHINSUKE NAKAMURA
[Q4] The feeling out process moves to the mat fairly quickly. Fast strikes from both men but no damage is done. Nakamura with the head to the stomach taunt, but Perkins doesn't get mad until Nakamura does the "bring it" taunt. Perkins holds Nakamura on the mat with a head scissors, Nakamura stands then Perkins brings him back down and invites him to bring it. Nakamura kips up and out, and taunts Perkins some more. Head scissors sends Nakamura out of the ring, but a slingshot leg drop to the apron gets dodged. Nakamura takes Perkins out ringside.
[ Break ]
Nakamura is dominating Perkins in the ring out of the break. Perkins suddenly attacks the knee and Nakamura sells pain. Perkins wants to work the knee some more, but Nakamura hits an enziguri and slaps his knee. Vibration Kicks in the corner. Perkins dodges a charge and lands a jumping neckbreaker to start a double count. Perkins lands rapid offense. Perkins with the slingshot leg drop, then a springboard DDT for a close nearfall. they trade rapid control and pin attempts, Nakamura wants a triangle, Perkins transitions to a cover for two. Nakamura sets up the double knees in the corner, Perkins moves out of the way and Nakamura injures his knee. Perkins comes off the top and right into the knee, then a dragon screw. Perkins wants another attack but gets trapped into a triangle, then an armbar. They trade holds. Perkins transitions to a crab, then Nakamura flips into a cover. Kneebar from Perkins. Lots of rapid offense all over the place, really exciting match here. Kinshasa ends the match.
Winner: Shinsuke Nakamura in 11:57. This may be my favorite match I've seen Nakamura in. But he's been facing people like Samoa Joe and Bobby Roode who have a slower style, and I like faster matches.
Backstage with Regal again. He says that the winner between Roode and Ohno will defend against Nakamura at Takeover: Orlanda. What about the rematch clause if Roode loses?
FINAL REAX: NXT is continuing to descend into the Raw pattern. The night started with what amounted to fifteen minutes of non-wrestling in a meaningless, go-nowhere feud. Then it went to yet another pointless match featuring Billie Kay and Peyton Royce. I just feel like too many of these storylines are going nowhere (Kay/Royce) or feel far too much like treadmills (Dillinger – Sanity) right now, and we're heading into what is the biggest event of the year.
---
NOW CHECK OUT LAST WEEK'S REPORT: 3/1 NXT TV REVIEW: Authors of Pain vs. DIY, Asuka vs. Peyton Royce, Patrick Clark vs. Sean Maluta, Shinsuke update