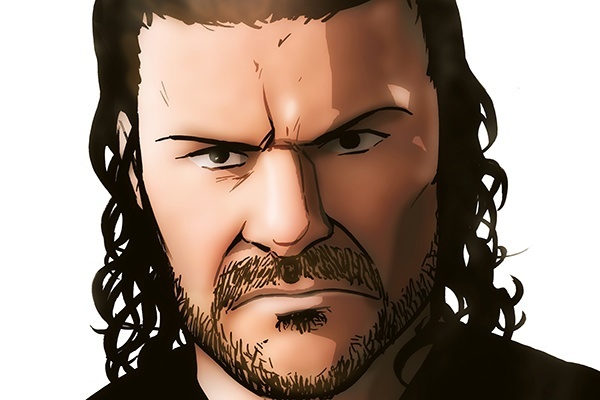 ---
SPOTLIGHTED PODCAST ALERT (YOUR ARTICLE BEGINS A FEW INCHES DOWN)...
---
As NXT heads into another TakeOver special – this one circumstantially in its home state of Florida – the weekly show has become as dry and predictable as it's been in some time. Where are the hot debuts? Who is our conquering hero? Why is our heel champion arguably the coolest character on the roster?
I'm still enjoying the ring work to be found on NXT, and at just an hour a week it certainly isn't burning me out, but if this is a show meant to allow workers the chance to learn and perfect their craft in the ring, the WWE really should reinforce that this is a good place for writers and bookers to do the same.
What's interesting to me is that this isn't an actively bad time for writing and booking. Rather, what's happening sometimes appears to be the result of NO writing or booking. It's as if the talent arrives, and whoever's on hand says, "Okay, this is the kind of basic storyline they do in wrestling," and we have a couple of matches. For the most part, there is very little character development happening.
Takeover matches are being booked later than they should be (at least for TV purposes; yes, you can look at spoilers, but if you watch the shows as they air, you'll be seeing matches booked at the last minute). More than anything, there's simply no surprise. I don't want the worst part of the Attitude Era – where any given wrestler might beat any other on Raw if it serves the storyline – but if Al Snow goes over Ken Shamrock just one time to set up a decent month-long TV feud, isn't that a good thing?
I'm hopeful for NXT. I am. Maybe that's misguided and maybe I feel this way solely because of their former glory, but with greater attention to detail and a larger focus on the motivations of each character on the roster, we still have loads of potential.
Well, we should probably get to the matches, eh? After all, Takeover's not going to disappoint in the ring, despite whatever booking issues arise.
NXT Championship: Shinsuke Nakamura vs. Bobby Roode (Champion)
Bobby Roode has some of the best, catchiest entrance music I've ever heard. It's terrible in all the right ways. My nine-year-old daughter runs around the house singing it and claims to really like "the glorious guy." I love her enthusiasm, but when your top heel is a favorite of children, something's possibly gone wrong. As much as Roode looks like a jerk and puts on the correct swagger much of the time, he's also got a magnetism that's undeniable, and that will probably turn him face before he ever heads up to the main roster.
I also winced at the mini-feud with Kassius Ohno, and not because of the unflattering form-fitting basketball jersey on our old friend Chris Hero. Roode argued that there was no good reason for Ohno to get this kind of shot when others had been in NXT working hard. The intent was for Roode to come off as he was ducking the match, but if you're going to give Ohno a title shot in his televised return, the heel's got a hell of a point. As for the feud with Shinsuke, although there's been time given for interviews and video packages, I'm not sure it's evolved past the stage of "This is my rematch and I'm going to win" against "This is my title and I'm going to win." I hope they put together their best effort in the ring, but I wish I was dying to see the outcome of this match. Nakamura's inevitable jump to the main roster probably doesn't help matters, as far as the excitement goes.
NXT Women's Championship: Asuka (Champion) vs. Ember Moon
Not to beat a dead horse, but it's kind of frustrating that Ember is still as rough on the mic as she is. At this point, she's not getting much more time on the stick than her opponent, whose grasp on English is still somewhat tenuous. All this said, this is probably the best-booked match of Takeover: Orlando. Despite the thought processes of some bookers, win-loss records matter and they can tell a story that all the character development in the world might fall short of.
Ember hasn't lost (on TV) and Asuka remains undefeated. Meanwhile, NXT continues to tailor Asuka's attitude to her opponent. Asuka is an incredibly versatile performer who knows how to work subtle changes that allow her to be the face or the heel as the need arises. When divisions are as thin as the Women's divisions on the main roster, you'd expect her to be a hot commodity for either show after she loses her title.
I love Asuka's assessment that there is "No Women's Revolution – there is only Asuka." I understand the empowerment of the revolution, but this was a great story to tell on documentaries on the Network, and was hugely overused on in-ring shows. Neither Asuka nor Bayley nor Sasha Banks, as a wrestling character, should be satisfied with being part of a revolution. They should want to beat other wrestlers. Sometimes, the simplicity of NXT's current product can hurt, but for this feud, it's worked. Two unbeatable wrestlers are going to find out who gets beat, and that's that.
NXT Tag Team Championship: #DIY vs. The Revival vs. The Authors of Pain (Champions)
The WWE is on thin ice with The Revival. This team has the chance to be the next great heel tag team – a team that really is rotten to the core – and until #DIY were inserted, they were the de facto babyfaces against the soulless monster champions. I don't know if any harm is happening just yet, but I should hope that the company will keep Dash (whose marked improvement on the mic has been a fantastic surprise) and Dawson (who was always good) strong as the heels they are. I can't think of a good reason to pass them up for a promotion again, though yes, they've been in some minor dust-ups on Twitter with main roster workers. In particular, SmackDown could really use The Revival, particularly if there's no plan to resurrect The Ascension, Breezango or The Vaudevillains (though I would love to see resurrections for one or all three of those teams).
This match makes a lot of sense from a booking standpoint, even though the road there was as neat as you please, with no real surprises along the way. I feel like it could have been sold better, as well; this is a three-way match where all parties have been the champions, and little has been done to capitalize on this fact.
The Authors of Pain will, and should, go over here. There's always a case to be made for a strong act to remain undefeated on their way to the main roster, but in the case of this team, I think their undefeated mystique is a huge part of what's holding the act together. You can hotshot the titles back to #DIY, with Gargano pinning Dash or whatever, but in the end the Authors would still leave for the main roster as a team that won, but couldn't hold, the titles. I'd love to see them on either main show as a team that gave up their titles because they knew they could do so much more.
This is kind of a side note, but I can't be the only one tiring of the backstage cockiness of #DIY. It's bad enough that I have to type a hashtag for their team name, but their schtick is wearing a bit thin, and I'm not sure they come off as any more likable than The Revival, at least outside the ring. There isn't a single thing wrong with #DIY once they're between the ropes, at least.
Aleister Black vs. Andrade "Cien" Almas
I'm a bit surprised that with just four matches officially booked for TakeOver, this one made the cut. On the upside, it should be a well-worked match, and it's nice to see a debut that means something in the wake of some damaging entrances like that of Dan Matha and The Ealy Brothers. As far as the setup for this match, there's literally nothing to speak of. The former Tommy End is debuting at TakeOver and an opponent was needed, so they went with a guy who's been doing well on weekly TV. I have to question the sense in having Tommy End work the match against Neville at the UK tournament previously; why burn his introduction to many US fans under a name he'll only use once in a losing effort? Surely he could've been a surprise dark match performer for the English fans, in which case, he could have gone over and done no harm to Neville's TV push.
I'm interested to see this one, particularly as Black's vignettes have been good, and Cien's recent matches have been extremely strong, in particular his battles with Oney Lorcan (speaking of which: when does Oney get a spot here? And for that matter, a character?).
Who else?
Perhaps no feud has been featured more on NXT TV than that of Tye Dillinger & his gang of SuperFriends against SAni+Y. Why, then, give us a six-man on NXT TV, introducing the former Heidi Lovelace as Ruby Riot, and finish in a schmoz? I can't see a good reason to keep any of this off of TakeOver, and figure an eight-person tag match might be a ton of fun, though if these matches are going to get the time they deserve, it may have to be a dark match that's aired the week later, a la NXT's usual bent. My feeling is that Tye Dillinger really shouldn't be kept off of any episode of NXT at this point, given his ability to be a near-universally liked character. An eight-person match gives us all kinds of possibilities to get Killian Dain or Ruby Riot a real seat at the table through pinfall victory, so hopefully, some form of this match will happen. As mentioned before, I'd also like to see Oney Lorcan work, as he's managed to gain a pretty big following for his character solely through in-ring work. Kassius Ohno should probably do something too, right? Maybe he and Oney can trash the Ealy Brothers, while the company tries to figure out how to reset and do something more meaningful with them (I meant that as the Ealy Brothers, but it could apply to all four).
Predictions
Roode, Ember, Authors, and Black. If the eight-man happens, I'll take Tye's team. I do look forward to this match, but as always with WrestleMania season, the rules are different and it's usually easier to spot a winner from a mile away, given who's going to be heading up North.
Here's to some great storytelling after WrestleMania, right?
---
NOW CHECK OUT THE PREVIOUS ARTICLE: NXT TRACKER – PEYTON ROYCE: A weekly assessment and predictions on the prospects of an NXT wrestler's main roster future