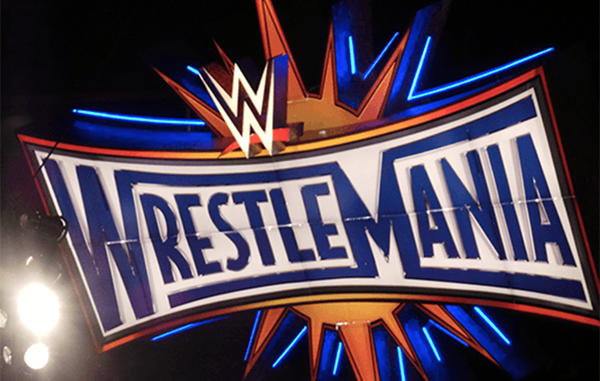 ---
SPOTLIGHTED PODCAST ALERT (YOUR ARTICLE BEGINS A FEW INCHES DOWN)...
---
So it's possible, even likely, that I'm going to get all of these wrong.
As my run of picking things based on the heart hasn't been going so well, I'm firmly decided that I am now going to make choices with my head, based more firmly on what I think WWE are actually likely to do. Be aware that some of these choices may seem unusual or just beyond the norm, but I'm cool with it.
1. Andre the Giant Memorial Battle Royale (Pre-Show)
We don't know for sure right now whether the full listing for this match is complete, but the early pick is Braun Strowman. Samoa Joe is elsewhere, Finn Balor doesn't need it, and Luke Harper has not been announced.
Now, if Harper was involved, I'd be making him my favourite, but his lack of involvement here suggests that he'll be busy in the main event somewhere. The battle royal belongs to Braun Strowman.
Winner: Braun Strowman
2. Neville vs. Austin Aries – Cruiserweight Championship (Pre-Show)
Neville has essentially put the Cruiserweight Division on his back and put it on the map with a series of great matches. His match at Fast Lane against Gallagher was a work of art. Long may it continue. That said, a division cannot have just one star and then a ton of mid-card talent. New talent must be put over, which means that Austin Aries has to be introduced to the division with a bang. This would then allow both men to go into new feuds and put over some of the current mid card talent.
Winner: Austin Aries
3. The Club vs. Enzo and Big Cass vs. Sheamus & Cesaro – Ladder Match for the Raw Tag Team Championships
Ladder matches typically open shows. That said, this ain't the first TLC. You don't have the high flyer stars you might expect. You have four bruisers, one guy who spins people and one outright comedy act. This could go in a whole host of directions, with the coronation of Enzo and Big Cass considered the most likely scenario.
The problem I have with that is where does the division go from there? We've already seen these 3 teams compete again and again and again. We've already seen it all with The New Day involved. If the titles go through all four of the major teams already then there's nowhere to go.
It would be a great story for Enzo & Cass to get the win, but we already have plenty of great stories and predictable outcomes. I think this one might be a shocker.
Winner: The Club
4. Smackdown Six Pack Challenge – Smackdown Women's Championship
This match is likely to be heavy in storyline. It should really have been the ladder match opener if I'm honest but I digress. This one will be all about setting up feuds for the future, with almost everyone in need of someone new to compete with right now. Alexa vs. Mickie James seems to be a feud worth pursuing. Natalya, Carmella, Lynch and Naomi have no opponents right now.
That said, it's Naomi's home town, and she is currently on a brief, strong push. Having her win the belt will create new feuds, revitalise the division and force WWE to ask the question: should we keep Alexa Bliss heel?
Winner: Naomi
5. Chris Jericho vs. Kevin Owens – U.S. Championship
The absence of Samoa Joe on the card suggests several things. It has major implications for 2 matches on this card and this is the first one.
There is no narrative in which Chris Jericho, even as the all conquering baby face, should win this match. Kevin Owens should win, clean as a whistle, and gather the biggest heel heat possibly for his upcoming feuds.
Sadly, I think Jericho will be predicted ready for his June return and heel heat will be shared between Owens and Samoa Joe. I expect Joe to interfere and help Owens to win the belt.
Winner: Kevin Owens
6. A.J. Styles vs. Shane McMahon
Shane McMahon matches typically go one way. Shane uses weaponry to survive. Shane jumps off something. Shane loses. This being an actual match makes no difference; I have confidence in the formula.
Winner: A.J. Styles
7. Seth Rollins vs. Triple H
This is the second match in which I expect Samoa Joe to interfere, but this is the one in which his interference should backfire.
I can see this feud being dragged out, but Triple H is too busy and too important to be involved for too long. Seth needs to move on to feuding with Joe, hence the need for Joe to get heel heat. That means a win for Seth, who really should be winning this feud.
Winner: Seth Rollins
8. Dean Ambrose vs. Baron Corbin – Intercontinental Championship
Curveball ahead; I think Corbin is going to lose this match.
The main reason is the lack of stipulation, equally as confusing as the lack of stipulation for Shane vs. Styles. This is a hardcore match waiting to happen and yet WWE has not pulled the trigger. Expect Ambrose to win the wrestling match, get attacked on Smackdown by Corbin backstage the next Smackdown, and then challenge Corbin to a street fight at the next PPV, in which Corbin then wins.
Winner: Dean Ambrose
9. Bayley vs. Charlotte vs. Sasha Banks vs. Nia Jax – Raw Women's Championship
A lot of this depends on order of elimination, but there are several important aspects at play. First, Nia Jax doesn't have a strong storyline with any of the other 3 women, so she has no follow up feud to walk into. I don't expect her to in. I expect her to be eliminated second.
Charlotte has had a major push, which has been fully taken advantage of and fully deserved. Given the lack of faces in the Raw division I expect that she'll be away from the title for a while with a potential face turn in the works. She's a major draw. Tonight though? Not her night. I expect her to be eliminated first. Possibly in a Dana Brooke inspired screwy finish.
This leaves Bayley vs. Sasha. Upon being eliminated (probably via double team) I predict that Nia Jax will beat up Bayley, with Sasha doing little to help. After Jax leaves, Sasha will try and take advantage but Bayley will kick out of the pin, leading to a bit of back and forth before Bayley gets the pin. In her frustration afterwards, Sasha beats the crap out of Bayley too. This works best for all 4 competitors in my opinion.
Winner: Bayley
10. Roman Reigns vs. Undertaker
The Undertaker is severely diminished without the streak. His match quality has shown the wear and tear of his body too. Given that Reigns is being lined up against Lesnar in future, there's only one way that this can, and should, end.
Winner: Roman Reigns
11. John Cena & Nikki Bella vs. The Miz & Maryse
It occurred to me recently that The Miz has already won this match. I don't mean in the past, I mean that before he steps into this match he's won. If Cena does not propose, his young fan base will react badly. If Cena does propose then he proves The Miz right, given that it took an audience of millions for Cena to finally do it.
That aside, this one is far from a certainty. While you can argue until the end of time that Miz/Cena need the won, I would imagine that both men will be protected and any major feud between them held off for the future. I'm okay with this. I want more of this.
Miz is a major heel right now. I'm thinking he's going to try to attack Cena and hit Nikki Bella instead, allowing Maryse to crawl over for the pin. He might even hit her intentionally, who knows? I'm hoping, really hoping, that this isn't another lol Cena wins moment.
Winner: The Miz & Maryse
And for the record, I'm thinking proposal, yeah.
12. Goldberg vs. Brock Lesnar for the Universal Championship
Spear. Jackhammer. Kick out! German. German. German. German. German. German. F5.
Winner: Brock Lesnar
13. Bray Wyatt vs. Randy Orton for the WWE Championship
Oh, heart vs. head.
My heart says that Wyatt will walk down the ring and when the lights come on, Harper, Rowan and Strowman will all be in the ring with him, surrounding Orton. They all lay waste to him under the powers of Sister Abigail. Wrestlemania thus ends with Wyatt standing tall, WWE Championship in hand and family united ready for the biggest of multi brand monster heel pushes.
Today, I'm voting with my head. It's WWE.
Winner: Randy Orton
I'll see you for another live Twitter session during Wrestlemania 2017.
---