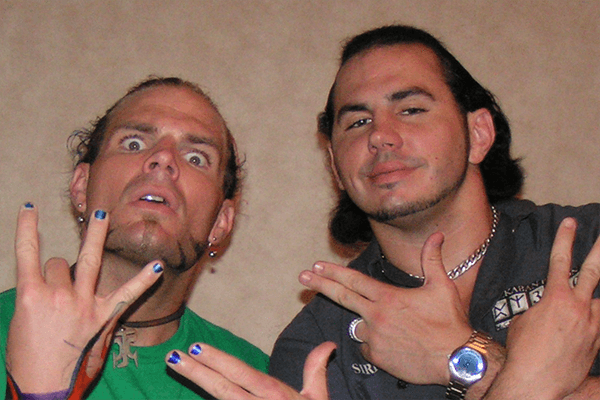 ---
SPOTLIGHTED PODCAST ALERT (YOUR ARTICLE BEGINS A FEW INCHES DOWN)...
---
RISING STAR OF THE WEEK: Roman Reigns
Whew. My goodness. Say what you will about Roman, but he was pretty spot on when he presented that Raw Orlando crowd the palm of his hand, and I bet you that translated over pretty flawlessly to those (underwhelming overall, yet respectable for the current time frame) 2.6 television airwaves. I know it did with me as I watched; "just say something, you prick!" is what I wanted to shout in my living room as I watched "The Big Dog" grin like a butcher's dog (a Pittsburgh Penguins' legend Mike Lange reference) as over-the-top "all in fun" expletives were chanted at his ever-handsome, perfectly-symmetrical and perfectly-corporate face for 11 straight minutes (dang it, he really does look perfect). I was disliking and kind of digging him all at once.  There's got to be some degree of respect for just letting 20-something thousand dude spew hate-fire at you, and he sure did get the hate-fire. And whether you're ten years old or you're watch old Roddy Piper clips from Georgia Championship Wrestling. WWE certainly doesn't want this reaction for their face of the company but for #RawAfterMania this had to be the expected (and best possible) outcome.
HONORABLE MENTIONS
Kurt Angle: You think your fix of WWE nostalgia was only going to lie on the shoulders of the Hardy Boyz? Well fear not, because we also get a "fresh from the Hall" Kurt back, and he's got the ability to put the Raw product back in the good graces of ardent fans. Angle (fun fact – a fellow graduate of my alma mater) didn't lose a beat either with his comedic timing as he obliviously questioned Enzo & Cass's spelling ability. What a terrific dork.
A.J. Styles: Finally, we're seeing the phenomenal worm turn it what was a really well done segment. "Built like a linebacker" Shane came off as his likable commissioner cool self and Styles gave us enough of a handshake to indicate he's more on the side of where we want him than where we don't. With this move, the face that runs the place looks like he'll be doing just that (as long as he doesn't get all "shook up").
Matt Hardy: Plenty of "delete" chants happening on Monday and that means Hardy's #BROKEN brand is by no means broken. If Vince is open-minded enough to let Matt keep even just some level of semblance to his rejuvenated character, Hardy's relevance amongst the core audience will continue to be further calcified at the main event level.
Jeff Hardy: Note how I split the Raw Tag Team Champions into their own respective honorable mention?  It's not without intent as Jeff, even moreso than his broken brother, has more potential to put himself back into the WWE main event fold. From just an aesthetic standpoint he looked good and you know first and foremost, Vince is all about the aesthetics. He's also got that WWE Champion cache to him and although Vince tends to forget storylines from week-to-week, day-to-day (segment-to-segment) he doesn't forget that. Plus Jeff, after such a severe see-saw ups and downs from both a professional and personal level since his 2009 departure, seems to have finally found some footing as far as his whole life situation goes. That is always great to see, but is even better to witness through the lenses of the unforgiving, Glengarry Glen Ross-like world of professional wrestling. Mark my words, this Jeff Hardy has a couple of WWE title runs left in him.
The Revival: If it hadn't been for the Broken Brothers winning the belts the night before, Dash & Dawson debut was the strongest I've seen from any WWE tag team in quite some time. I just have severe reservations with their "No Flips, Just Fists" style getting over with Vince's outlook on everybody needing "something to stand-out" outlook. Gallows & Anderson run as scientists and retirement home runners are the latest example of that mindset, and I don't believe Vinny's learned his lesson since then.
Shinske Nakamura: Shinske gets an honorable mention, but it's only whispered. He debuts on the main roster to a terrific reaction, but you're really just having him walk out and pose?  And only to interrupt a completely unrelated Miz Cena segment? I see what they may have been reaching for with one main star leaving and a new one taking his place, but even DDP's ridiculous "stalker of Sara Taker" debut in 2001 had more of a "awwww snap" moment, simply because of it's combination of starpower and storyline-based intrigue. Under any circumstance do I not want to see Shinske snipping a lock of Maryse's hair, but I would have liked to see a little Smackdown strong-style displayed on her hubby in a moment that made just a little more sense.
FADING STAR OF THE WEEK: Sami Zayn
Sami's in my current WWE top five as personal favorites (along with Finn, Cesaro & Styles off the top of my head), but his neurotic gnat interaction with Kurt Angle only seems to lead him closer to that Raw booking bug zapper. I'm crossing all possible digits as we speak that he gets sent the way of Smackdown so he can get a babyface boost that both him and the WWE brand needs.
Tossing Randy Orton and Bray Wyatt on the dishonorable mention list would only be in the vein of brevity as the remain neutral in their residence in the realm of underwhelm, so that's all she wrote for this week.
NOW CHECK OUT LAST WEEK'S ARTICLE: RISING STAR & FADING STAR – WRESTLEMANIA 33 EDITION: Hardyz, Triple H, Randy Orton, Goldberg, Undertaker, Styles
---
Follow Dominic Twitter @DominicDeAngelo where he says he tries to keep kayfabe.