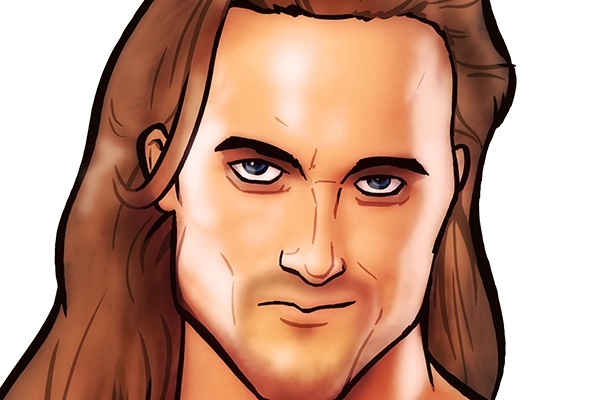 ---
SPOTLIGHTED PODCAST ALERT (YOUR ARTICLE BEGINS A FEW INCHES DOWN)...
---
In a USA Today interview, Triple H talks about a few hot topics, in particular the new push for Jinder Mahal and the return of Drew McIntyre, former members of the mid-card "Three Man Band" faction.
-On Jinder impressing him lately: "I don't know (Jinder) was as fully ready for the experience (on the main roster) as I would have liked him to be. Drew and Jinder are in some ways similar — two guys who were very young and very green, but I liked them a lot when they were here. Jinder is a guy who has always worked extremely hard. He trains hard; he's very intense about what he wants with his career; he's very thoughtful."
-On Jinder attitude: "From the second he's been back it's been, 'What else can I do to make this work? What else can I do to improve? What else can I do to get to the next level?' It takes time. You bring people back, you let them get their feet wet a bit, you make sure they've matured in the way you want them to and move from there. I think fans or people who watch we do, they think it's a matter of, 'This guy is there so why don't they do something with him?' It's a more complex process than that and a lot goes into it."
-On Drew McIntyre's growth: "That's the same with Drew. That opportunity came for them when you're too young and not ready for it and a little immature to it. (When they left), I had a conversation where I told them, 'We're not going to be able to do more with you here. Go other places, learn more in your career, mature and think about the business in a different way.' Sometimes you get reliant on other people telling you what to do instead of going out there and figuring it for yourself, which is what you have to do."
-On growing outside of WWE: "To Jinder's credit and to Drew's credit, they left, they went and figured it for themselves, they improved. They're both men now as opposed to kids trying to make it in the business. They see their careers differently and what they want and are still extremely hard workers and great people. Now hopefully they are in a better position to succeed."
Keller's Analysis: It'd be great if wrestlers are given a fair chance to reinvent themselves outside of WWE. Yes, WWE would like to ideally present the perfect breeding ground for every young wrestler to grow and reach their potential, but different wrestlers will have different paths. That is the case with Drew McIntyre, although it's also possible he would have grown if he stayed with WWE. The downside to Jinder's path is that fans didn't have a chance to adjust from him jobbing on TV in time-filler or enhancement matches, whereas Drew left WWE and got framed differently and is returning with a completely different vibe to his personality and a new, more mature look. I do have to add part of the resistance to Jinder's push isn't personal against him; some of it has to do with the fact that his Six-Pack Challenge win came out of nowhere, with not enough of a sense that he had even earned a "one-in-six" chance at World Title shot. Had WWE planned that win for Jinder three months ago, they could have laid the foundation with some impressive wins and showcase promos and matches along the way so it didn't feel like a desperation move based on factors such as a stripped down list of options post-Shake-up, his Indian heritage, or his physique.
CHECK OUT THE FULL ARTICLE WITH MORE CONTEXT, QUOTES, AND DETAILS, PLUS AN INTERVIEW WITH JOE KOFF OF ROH REGARDING SPOILERS HERE.