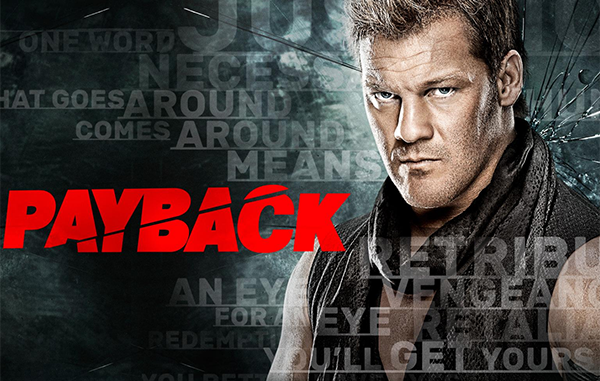 ---
SPOTLIGHTED PODCAST ALERT (YOUR ARTICLE BEGINS A FEW INCHES DOWN)...
---
So it's possible, even likely, that I'm going to get all of these wrong.
Just a quick preface, The Miz will win on the Miz TV segment with Finn Balor. Balor is a big deal who is currently being worked back into prominence without any major storylines to pigeonhole him. This is good, especially when you consider how well Samoa Joe's debut has been handled. Balor is getting essentially a second debut. However, his mic skills will be massively secondary to The Miz.
This will be exactly the same as Chris Jericho vs. Randy Orton at Battleground. The Miz will do almost all of the talking, really drumming up interest in Balor as a big deal ready for his feud with Bray Wyatt. Balor will hit a few choice catchphrases and then beat up The Miz. To a casual, it looks like Balor wins. The Miz wins.
1. Enzo & Big Cass vs. Gallows & Anderson (Pre-show)
The tag division on Smackdown is much maligned, but the tag division on Raw is hardly better. Whereas for the last year or so it's been The New Day and then mid card fodder, it's now Hardys and then mid card fodder. Neither of these teams have really been allowed to look good, but that doesn't change the fact that both tag divisions have been putting on great matches.
I'm not too sure on a winner here. Enzo and Cass recently did the favours for Gallows and Anderson but I do think that the Hardys are going to need contenders while The Revival recover, so it's the heel team going over.
Winner: Gallows and Anderson
2. Neville vs. Austin Aries (Cruiserweight Championship)
Well here we are again, this time in much more muddy water. The Cruiserweight division started badly but has gone far in the year that it has been available. Neville was the first legitimate star made and he has been used brilliantly to elevate Aries, Perkins and Gallagher. Good stuff.
With Perkins established as a heel though, Aries will now have a contender to face when he wins the title, so it seems the right time for Neville to move on to other feuds and develop other talents.
Winner: Austin Aries
3. The Hardy Boyz vs. Sheamus & Cesaro (Raw Tag Team Championships)
Sheamus and Cesaro have been damn near buried by this feud. They've lost individually to Matt and Jeff and I'm confident that they'll lose this one too, and that's a shame. The Hardys are a novelty nostalgia act at this point. Jeff's Swanton Bomb isn't just dated, he hasn't hit it properly since his return. Meanwhile, as over as Matt is, it doesn't change the fact that he's lost a ton of speed in the ring. But t-shirt sales matter, and a big draw is a big draw. Sadly, they are going to have problems with their limited shelf life in the WWE. If you think Bray Wyatt doesn't really work as a character, broken Matt Hardy is going to infuriate you.
However, WWE are pretty adamant that nobody watches TNA. As such, Hardys got to keep winning. I don't know what's next for Sheamus and Cesaro. Maybe it's time to split them up, or maybe they're still working on getting Sheamus over. Who knows? Well, hopefully somebody knows or they're going to end up doing exactly what they were doing before the brand split: absolutely nothing.
Winner: Hardys
4. Seth Rollins vs. Samoa Joe
A hard one to call, this one. Both sides seem as though they are in need of a win, but only one can win and for me that one is Samoa Joe.
Seth's natural opponents at the top of Raw aren't as numerous as you might expect. As a face he can't go against Reigns, Balor or Jericho. Nobody can go against Lesnar and Strowman is already locked out with someone else. After Samoa Joe, the only real feuding option Seth has is against The Miz while Wyatt is busy. Sure, he'll have options once Balor turns heel, but that's going to be a while yet.
Expect this feud to last a while. You build heels with wins, you build faces with losses. This is one of those days.
Winner: Samoa Joe
5. Bayley vs. Alexa Bliss (Raw Women's Championship)
There is a definite feel that Alexa could win this. For me however, that would be too far and too fast. Really it depends what the plan is to happen next. The money feud in the Raw women's division is Bliss vs. Banks. Bayley isn't even involved in it. In order for that to happen, the two have to feud before Banks turns heel. Also, there's Nia Jax to consider.
While it's true that Bliss could win and then feud with Banks, Bayley is in need of some major attention right now, and a big win in her home town could do it. Alexa isn't the sort of character that suffers from a clean loss either. She's a cowardly heel and an opportunist and she plays both of those things to excellence. Her developing in ring skills only add to the idea that she shouldn't be as prominent as she is and yet there we go.
The reason I think Bliss is going to lose is a question of parity. One more title reign for Bliss would but her on a par with Sasha Banks – the golden child of the Raw crowd. That's not happening. Look for Alexa to lose, attack Bayley after the match and then feud with Banks when Banks stops her.
Winner: Bayley
6. Kevin Owens vs. Chris Jericho (US Championship)
This seems like a forgone conclusion but I don't quite buy it. Cutting off Owens at the knees just when he's getting into his groove would be a bad move. His new face of America gimmick, complete with suit, weight loss and scarily small head is bearing fruit. That said, something said on Smackdown sticks out to me. WWE have been changing the rules a lot recently. It started with "Jericho will replace Owens if he wins the US title" but as of last Tuesday it became "Jericho will join Owens if he wins the US title." That's a major difference.
Jericho is a big draw, and a win at Payback followed by a swift loss in a rematch on Smackdown doesn't really hurt anyone. Jericho could then potentially dovetail with Cena as a roster part timer, as well as adding a big name to a main event scene that had to reach as far as Jinder Mahal to add something to it.
This one will be a surprise to most, I'm sure, but I'm going with Jericho.
Winner: Chris Jericho
7. Randy Orton vs. Bray Wyatt
I have no idea what a house of horrors match is. I do know that the WWE championship is no longer on the line. Wyatt needs a big win, especially when you consider how he has been treated outside of that one Wrestlemania match. They're making him seem like a big deal and in the absence of The Undertaker there is plenty of room for Wyatt to become the top regularly appearing heel on the card. Reuniting with Strowman would just set it all alight.
Orton, meanwhile, will just bully Jinder Mahal afterwards. Mahal has developed enough heat for Orton to get a big pop out of a win. Of course, Mahal will then move back to being a mid card heel against Mojo Rawley, but with a lot more weight behind his name and thus a lot more interest in the feud. There are no losers here, unless of course Orton wins.
Winner: Bray Wyatt
8. Roman Reigns vs. Braun Strowman
I hate trying to predict Reigns matches. He wins everything, except sometimes he doesn't and it's a really big deal when he doesn't. Strowman has to go over here. Roman has the excuse of his injuries already in place. Strowman has already laid down for Roman at Fast Lane. A Strowman win makes perfect sense, with Reigns coming back to cost Strowman his match with Lesnar down the road.
The current storyline with Reigns has generated some genuine sympathy for the guy. Even more so when you add in what's really happened recently. The best way to capitalise on that is exactly how I mentioned earlier. You build heels with wins and faces with losses. Roman is nearly a year removed from his last day as champion. Keep it up, WWE. Don't fail us now.
Winner: Braun Strowman
I'll see you for another live Twitter session during Payback 2017.
---
Follow Tom Colohue on Facebook and @Colohue for updates.
---
NOW CHECK OUT TOM'S WM33 PREDICTIONS COLUMN: WRESTLEMANIA 33 PREDICTONS – TOM GETS IT WRONG: Will Cena propose? Will titles change hands? Will Shane leap off of something?