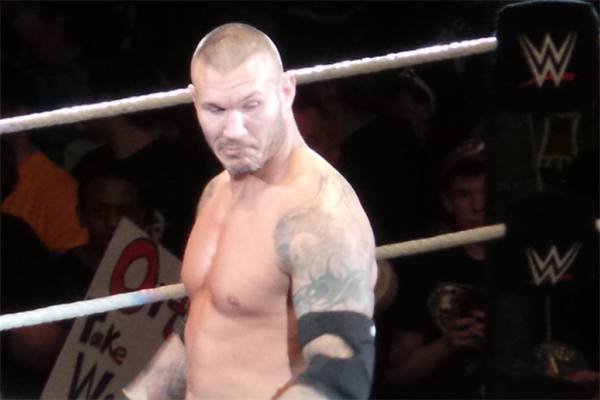 ---
SPOTLIGHTED PODCAST ALERT (YOUR ARTICLE BEGINS A FEW INCHES DOWN)...
---
RISING STAR OF PAYBACK: Chris Jericho
Jericho's face was as much as part of the Payback promotion as the logo or one of it's 50 theme songs, and unlike most of WWE's decision making, this choice actually made sense considering his seemingly send-off match with KO, and now it makes perfect sense since we surprisingly saw him walking away with the U.S.Title back around his waist, and wow, was he over with this San Jose crowd. There were several things that give him the top spot: the unexpected win certainly helped and so did the crowd reaction, but keeping with the KO finger theme was a clever story to backdrop the match. Jericho's smashing of KO's metacarpals between the steel steps seemed a little ruthless, but made total sense considering their friendship implosion, and how it played into the finish was absolutely rewarding. Then after the match, it was equally rewarding to see Jericho interact with the crowd by slapping hands, signing a kid's (planted?) list, and just drinking it all in with his friends was a wonderful payoff to his Payback.
HONORABLE MENTIONS
Jinder Mahal: Like Jericho, Jinder gets an HM for two reasons: (1) he interfered with a WWE title to further his lightening speed push, and (2) he interfered with a God awful, downright ridiculous "House of Horrors" match. In all honesty, he may be getting a Braun Strowman reaction because of his actions. Babyface Orton is probably the Roman Reigns of Smackdown so him being pit up against Jinder, people may be pulling for him to come out the new champ.
Samoa Joe: Sure, Joe loses for the first time, but it's in a way that doesn't stop his momentum. He can come back from this more vicious and more ruthless (hopefully not with a machete in his mouth again, but still pretty ruthless)
FADING STAR OF THE WEEK: Randy Orton
The Roman Reigns of Smackdown might be getting a worse reaction than the actual Roman. Granted, Orton does get one and it is positive, but you have to admit his recent title reigns come with a very tepid overcast and a high chance of giving zero damns. The "House of Horrors" match did absolutely nothing to help his cause and comes out of this looking like a credible of a champ as he was four years ago when he was an Authority surrogate. I'm still not sure how he's going to get over against Jinder, and that's really weird to put into print.
DISHONORABLE MENTIONS
Bray Wyatt: Yet again, Bray's words mean nothing. He talks a big game, but just as "the boy who cries buzzards" always does, he comes across as nonsensical and without any substance. He's like Adam Sandler in Click – always on autopilot, and I do not look forward to him weighing down Finn Balor, because that's all his manical laughing and talking in circle  verbage will do to the Demon.
Bayley: This one's obvious: losing in your hometown is the vintage, "makes no sense" move by WWE and why not humiliate your potential top babyface by getting pinned in front of 25 of her family members. I see no better way to solve this. Check that, I see several ways. Maybe don't feud Bliss with Bayley quite yet? How about start her with Emma or Mickie James? Let Mickie go back into psycho creeper mode and you could stretch that out for a few months, then build up to Bliss. I'm afraid to go back into my article history and count how many time Bayley has been on the negative side of things, because even one is one too many.
---
NOW CHECK OUT THE PREVIOUS COLUMN: RISING STARS & FADING STARS: American Alpha, Tye Dillinger, Alexa Bliss, Cesaro, Jinder Mahal
---
Follow Dominic Twitter @DominicDeAngelo where he says he tries to keep kayfabe.