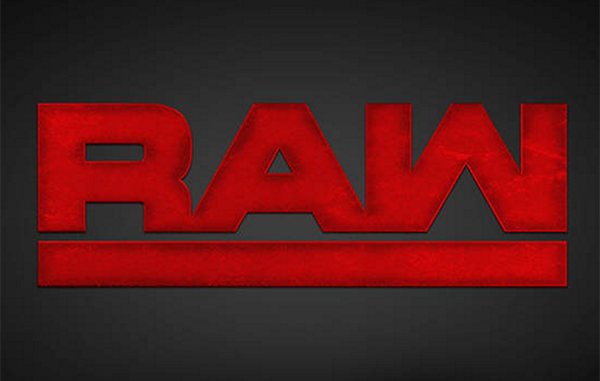 ---
SPOTLIGHTED PODCAST ALERT (YOUR ARTICLE BEGINS A FEW INCHES DOWN)...
---
KELLER'S WWE RAW REPORT
MAY 8, 2017
LONDON, ENGLAND, AT O2 ARENA
AIRED LIVE ON USA NETWORK
Announcers: Michael Cole, Booker T, Corey Graves.
[HOUR ONE]
-The camera showed Dean Ambrose walking backstage. Coincidentally at that very moment his phone rang. He answered it and asked who it was. "Oh, Kurt!" he said. (Now we know he got Kurt's number but he didn't add him to his contacts or Kurt was calling from a new or different number.) "Did you get those funny pictures I sent you? Funny stuff, right? Oh, your wife opened them. Oh, that's…" Angle then told Dean that he wasn't going to be at Raw, but apparently he put him in charge of the show. Dean said he thought he'd never ask. He added that he has a great idea for the name of their next pay-per-view. (Ha!) Dean headed to the ring and said, "Hey, 'headset'," he said to the guy in the headset. "I have a very important announcement to make."
-Cole touted 17,323 fans selling out the O2 tonight for Raw. Booker started laughing for no apparent reason as he said it feels like home in London.
-Ambrose walked to the ring to his music. He said Kurt won't be there tonight because his dog was sick or something, and you can't boo a sick dog. Fans booed anyway. He said Angle has named him acting general manager of Raw. (This the moment everyone stops taking anything seriously. but WHAT FUN IT'S GOING TO BE!) Ambrose said on his show it's about action, not talk and babbling. He was quickly interrupted by Miz's music. Graves said he can't believe what just heard and asked what qualifications Ambrose has to run the show. "He can't even run a puppet show," he said.
(Keller's Analysis: I get a kick out of how people who get to run Raw or Smackdown for the first time talk about how they're all about action, not talk, as if to suggest the shows are usually "bad" because they're full of too much talk and not enough action. Why would you want to suggest to your customer-base that the usual way of doing things is out of balance? I could understand a heel being put in charge suggesting they stop having such "great action" and instead it's going to be one long talk show, though, just to get heat.)
Miz and Maryse walked out. Miz said it'll be chaos with Dean in charge and they'd be better off randomly drawing names to wrestle each other. (Lethal Lottery, anyone?!?!) Dean said he has an intricate plan and was about to announce Miz for the first match. Miz interrupted and said he received a phone call from Stephanie McMahon. The crowd chanted "Delete!" Miz said she knows that if Dean ran Raw by himself, it could be the final episode of Raw. He said therefore she assigned a co-acting-G.M. – Miz.
Miz bragged about beating Seth Rollins and Finn Balor in the same match last week. Dean said that did make him the no. 1 contender for the IC Title. He offered a handshake. As Miz hesitantly reached out, Braun Strowman's music played. Cole called him "a monster among men." He walked out with his left arm in a sling. (He's got a legit elbow injury; he threw it out of joint taking selfies at tourist attractions over the weekend with his best traveling bud, Roman Reigns.) He said he took out the Big Dog at Payback, but as long as Reigns can still walk, he's not finished with him. He told Dean and Miz to call Stephanie and Angle and tell them that when his arm is healed, he's going to end Roman Reigns. "And when I'm done with him, I want Brock Lesnar." As he began to talk about Lesnar, Kalisto's music interrupted.
Kalisto told Braun that he isn't done with him yet. He said he beat him in the dumpster match and he still couldn't take it like a man. He said he almost ended his career with a beatdown afterward. "Nobody treats me like garbage!" he said. He said he wants a match with Strowman again. "Give me a match, Dean!" he said. Braun laughed and said he beat him on a technicality. "I crushed you like an empty beer can. And when my arm's healed, I'll do it again. Hell, I could beat you with one arm!" Dean said that makes it official – Kalisto vs. Braun with one arm. Kalisto celebrated. Braun turned to Dean and said he is injured. Dean said he heard him, but the match is on. He called Kalisto "the world's bravest tiny little man." The crowd chanted "Dean-O!" Braun dropped the mic angrily and left.
Miz told Dean in ten minutes of being G.M., he's already ended Kalisto's career. He asked what's next, electrified ropes or Jack & Coke on a Pole match. Dean said he will make note of those, but first it'll be Miz vs. Finn Balor. Cole said, "Alright! I love general manager Dean Ambrose." Graves said Dean might replace Cole with a fish bowl. Booker said, "They don't call him the lunatic for nothin'!"
-A Backlash commercial aired hyping A.J. Styles vs. Kevin Owens.[c]
-They showed the tower bridge in London.
(1) FINN BALOR vs. THE MIZ (w/Maryse)
Booker said Miz should be licking his chops to get to test himself against Balor, since everyone in the locker room wants a piece of him. Graves said Miz already pinned Balor last week. Balor dominated for a couple minutes and they cut to a break. [c]
Miz was in control after the break. Balor eventually came back with a Pele Kick. When Maryse jumped onto the ring apron, Miz shoved Balor into the ref. Miz retreated to ringside and grabbed a mic. "As co-acting general manager, I cannot allow a WWE Superstar to put his hands on a referee." He ordered the referee to DQ Balor. The ref did. Cole said, "The ref has no choice." Miz declared himself the winner of the match. "I guess when you're the boss, you can do whatever you want," Cole said.
Dean walked out just as Miz's music began playing. He restarted the match. He banned Maryse from ringside. Maryse threw a fit. Miz protested. Balor chased down Miz with a running knee from behind, then threw him back into the ring. The bell rang. Booker said, "There's too many cooks in the kitchen." Balor climbed to the top rope and landed the Coup de Gras for the win.
WINNER: Balor in 13:00.
-Cole hyped the Kalisto vs. Braun match.
-Nia Jax asked Alexa Bliss why she ran down everyone in the women's locker room but her, and she wanted to know why. Bliss said she can't remember, but she has to prepare to face Mickie James. Jax asked if she meant it when she said she is great. Bliss asked why she would lie about that. Jax said if she meant it, that means she should get the next opportunity at the title after she defends against Bayley. Bliss said she doesn't make matches, Angle does. She offered to talk to him, though, next week and work something out. Jax said she is her new best friend in the mean time. Bliss wasn't sure she liked how this was working out. [c]
(2) ALEXA BLISS (w/Nia Jax) vs. MICKIE JAMES (w/Bayley)
Cole talked about the backstory between Bliss and James on Smackdown. The crowd entertained themselves by singing "Hey Mickie, you're so fine, you're so fine you blow my mind, hey Mickie!" Mickie knocked Bliss to the floor. Bliss yelled in frustration, "I don't need this!" Mickie kicked her. They cut to a break.  [c]
Mickie rallied a few minutes later. Jax grabbed her leg as she began to climb to the top rope. Bayley leaped off the ringside steps to knock Jax down. Bliss then knocked Mickie off the top rope and scored the pin.
WINNER: Bliss in 8:00.
(Keller's Analysis: Some nice spots, but also clunky at times, including an awkward finishing sequence.)
-Afterward, Bliss tried to take a few extra shots at Mickie, so Bayley made the save. Bayley chased Bliss to the back. Jax then attacked Mickie, including a running elbowdrop.
-Dean was "doing G.M.'ing" backstage when Miz walked in and asked what he was doing. Dean said he has the show scheduled. Miz insisted on hosting a Miz TV. Miz said he has one of the guys from One Direction. Dean said more action, less talking, so cancel it. Miz then said as co-G.M., he's booking him against Bray Wyatt. "Making matches is fun," Miz said.
-Cole said he liked it. They did a Tale of the Tape for Kalisto and Braun, such as Kalisto being 5-6 compared to Braun's 6-8. Also, weight different of 170 to 385, biceps 16 compared to 23, and chest 43 to 62. [c]
-Cole talked about a London landmark, and then verbally threw to Charlie Caruso by name (!!!).
-Caruso interviewed Samoa Joe. Joe said the so-called King Slayer didn't slay anyone at Payback, but just escaped. He said Seth now lives his life on his terms. He said it is over when he says it's over. He yelled at the top of his lungs again, which is never ever good. He said he's going to jack up the volume and Seth will hear every ligament snap and every bone break. Seth ran in and attacked Joe. A brawl broke out. Officials rans in seconds later and pulled them apart.
-They went to the announcers at the desk who said the Seth-Joe situation is far from over. They threw to a sponsored recap of the Braun-Kalisto dumpster match.
(3) BRAUN STROWMAN vs. KALISTO
Braun made his ring entrance. He said he is not accepting this match because he is injured, and Dean can "shove it." He said Reigns is a coward because he won't meet him face to face. The ref signaled the bell anyway. Braun nailed Kalisto with a boot to the face. As he beat him down with stomps, despite his left arm still in a sling, Reigns's music played.
WINNER: Apparent no contest in under 1:00.
-Reigns walked out, his chest and left arm bandaged. Boos could be heard, although the crowd response seemed muted compared to live reports from the arena. When he stepped into the ring, the boos really rang out. He circled Braun. Reigns blocked Braun and kicked him and delivered three Superman Punches to take Braun down. Braun rolled to the floor. When Roman charged at him at ringside, Braun met his injured shoulder with a boot. Reigns shoved Braun into the post and got the better of him. He worked over his injured arm, including one yank against the ringpost that looked bad because Reigns's hand slipped off Braun, but Braun still moved into the post. A "Let's Go Roman / Roman sucks!" chant broke out. Reigns began hitting Braun across his bad arm with a chair several times. Cole said Reigns is screaming, "Who's yard is it now?!?!" Booker said Reigns did what he should have done – take advantage of the injury to Braun.
-Graves announced that Seth vs. Joe has been signed for later on the show.
-R-Truth was dancing backstage to music in his headphones. Goldust walked up to him and tried to get Truth to focus. He said it hurt when Angle said they have a bad win-loss record, but it was true. He said they don't have a tag championship reign in all their time together. He said he knows what they can do, "so let's go out there and show them what we can do." He said they want to prove the Hardy Boyz aren't the only team that can turn the clock back. Truth said, "Let's go shock the world."
(Keller's Analysis: Good segment. Straight forward, sports-like, and providing a story headed into the tag match for viewers.)
-A commercial aired for Shinsuke Nakamura heading to Backlash. [c]
-Cole commented on clips of the Reigns-Strowman brawl before the break.
(4a) TAG TEAM TURMOIL – No. 1 Contendership for the Raw Tag Team Titles at Stake
JoJo introduced the match, and her name was shown on the screen. (I'm running out of some of the usual complaints with WWE stepping up and giving credit by name to the women announcers on the show this week.) Enzo and Cass did mic work ahead of time. Enzo asked a team to step up, but they'll foil them and lead to them soiling themselves. That led to a hamper and Pamper joke, and then a reference to "having winning streaks in our dirty drawers" because they're not afraid to get dirty. Yuck. Cass said they're in the O2, and after they face them they'll be strapped with an oxygen mask.  Graves said he's heard it all now that Enzo just celebrated incontinence. Booker said he liked this match-up. The crowd sang to entertain themselves. Cole noted the raucous crowd. They showed the Hardys watching in the back. Sheamus gave Enzo an Irish Curse backbreaker. Enzo rolled to the floor. They cut to a break. [c]
Sheamus yanked Cass off the ring apron when he was about to get hot-tagged in by Enzo. Cesaro gave Enzo an uppercut and then applied the sharpshooter. Booker said, "He's done!" Enzo tapped out.
ELMINATION #1: Enzo & Cass.
(4b) HEATH SLATER & RHYNO vs. SHEAMUS & CESARO
Cesaro and Sheamus attacked Slater and Rhyno at ringside. We got a rare glimpse of a cameraman at ringside filming the action. As Cesaro beat up Slater in the ring, the fans chanted "He's got kids! He's got kids!" Then "No more kids!" The heels isolated Slater and knocked Rhyno off the ring apron anytime he got close to a tag. Cesaro eventually hit a running uppercut, then Sheamus landed a Brogue Kick for the win.
ELMINATION #2: Rhyno & Slater.
-Anderson & Gallows began their ring entrance. [c]
(4c) KARL ANDERSON & LUKE GALLOWS vs. SHEAMUS & CESARO
They showed the Hardys watching backstage again. [c]
Anderson and Gallows eventually set up their finisher on Sheamus, but Cesaro broke it up. Cesaro clotheslined Anderson out of the ring. Sheamus then gave Gallows a Brogue Kick and scored a three count.
ELIMINATION #3: Anderson & Gallows.
(4d) GOLDUST & R-TRUTH vs. SHEAMUS & CESARO
The announcers agreed Goldust & Truth had an advantage being fresh and might even be the favorites here. Goldust scored an early near fall on Sheamus. Booker told Goldust "don't admire your work now, Goldie," as he began to rub his chest and take a deep breath once he had Sheamus mounted in the corner. Cesaro tagged in and beat up Goldust at ringside. Cesaro put Goldust in a sharpshooter. Truth broke it up by clotheslining Cesaro from behind. The ref scolded Truth. The crowd chanted "What's up?!" with Truth at ringside. Cole said it's a critical moment in the match. Goldust somersaulted and hot-tagged Truth. Cole wondered if Truth & Goldust would live their dream. Truth rallied and scored a two count on Cesaro. Truth scored another near fall seconds later. Cesaro came back seconds later with a roll-up after Truth missed a corner splash.
ELIMINATION #4: Goldust & R-Truth.
WINNERS: Cesaro & Sheamus to become no. 1 contenders.
-Afterward, Cesaro & Sheamus took some cheap shots at Truth. They stomped on him and then kicked him to the floor. Booker said that's a message to the Hardy Boyz. The Hardys came out to their music. They entered the ring. Sheamus & Cesaro bailed out. Graves said it was smart of them after a grueling battle. Cole asked how Graves can approve of their actions, since they took cheap shots at Truth. Graves said the Hardys came out just to steal the spotlight that Cesaro & Sheamus earned in the Tag Team Turmoil match.
(Keller's Analysis: The Goldust & Truth storyline added some extra drama that wouldn't have been there otherwise. That said, I'd like to have seen some effort put into making it seem like Enzo & Cass and Anderson & Gallows also saw this as a big opportunity.)
-They went to the announcers on camera. Cole threw to a clip of the Seth-Joe brawl earlier. [c]
[HOUR THREE]
(5) SAMOA JOE vs. SETH ROLLINS
They replayed Joe giving Seth a urinage at ringside last week to potentially cost Seth a chance to win a Triple Threat match for a shot at the IC Title, which Miz went on to win. Joe and Seth went right at it, including brawling at ringside in the opening minute. Joe ended up dominating the offense for several minutes. Seth caught Joe with an elbow as charged, then gave him a Blockbuster. Joe, though, used a leg sweep to knock Seth off the ring apron. Seth grabbed at his knee as they cut to a break. [c]
Cole said Joe was working over Seth's leg during the commercial break. A "Let's Go Rollins / Let's Go Joe!" battle chant broke out. Seth broke up a Coquina Clutch attempt. Seth then dove onto Joe at ringside once, and followed up with a second one. He threw Joe into the ring, then springboard clotheslined Joe to the mat and scored a two count. Booker said one thing separates Seth from the rest – his gas tank. Graves said Joe has deceptive endurance, though. Joe came back with a chop to the chest and then a snap powerslam for a two count. Seth grabbed the top rope as Joe was trying to slam him. Seth grabbed onto the top turnbuckle, which came off, but Seth escaped and went on the offense. Graves said Joe seems a half-step slower now and exhaustion may be setting in. Joe shoved Seth into the exposed turnbuckle despite referee warnings not to. The ref called for the bell.
WINNER: Seth via DQ in 15:00.
(Keller's Analysis: Good match. I think it diminishes this feud to feature this match on TV in something other than a heavily-hyped main event slot. It could be a reaction to the ratings dropping last week and wanting to load up a show that is otherwise somewhat thin in terms of star-power that's available. They even got something out of Reigns and Braun, despite Braun's injured elbow.)
-Cole said Kurt Angle just phoned in a decision that next week, earlier than expected, Miz will get his IC Title shot against Dean Ambrose. They went to the announcers on camera who talked about how emotionally charged this entire episode has been. Graves said Ambrose has to face Wyatt in the main event later.
-A commercial aired for the Peter Rosenberg hosted "Bring It To the Table" featuring JBL and Corey Graves. Topics include talent depth compared to the Attitude Era, the Superstar Shake-up, the value of the Intercontinental Title, Kane, and Alexa Bliss. Nothing too controversial there, other than perhaps a comparison between the Attitude Era and today. We'll have a detailed report on that show on PWTorch.com later. [c]
-A clip aired from WWE's Facebook page where Neville said telling TJP can have a title shot if he beats Jack Gallagher.
-Neville joined the announcers on commentary. A clip aired of TJP tapping out to Austin Aries, but then TJP attacking him afterward. Cole asked Neville if he commanded TJP to do that. Neville said he didn't. Graves said TJP acted on his own.
(6) T.J. PERKINS vs. JACK GALLAGHER
When TJP got cocky early, Gallagher head-butted him and scored a believable near fall seconds into the match. TJP rolled to the floor. Cole asked Neville to explain his relationship with TJP. Neville said it's not Cole's business, but they're friends. Meanwhile, TJP sent Gallagher head-first into the ringside steps with a drop toe hold. TJP landed a slingshot flip splash for a two count inside the ring. Gallagher rallied with dropkicks and an overhead throw. Cole said he's "so fun to watch." Gallagher rolled up TJP, but TJP rolled through and yanked on Gallagher's tights for the three count. Cole asked Neville if TJP gets a title shot now. Neville told Cole to stay out of his business, but he said he didn't promise TJP anything.
WINNER: TJP in 3:00.
-TJP attacked Gallagher afterward, clipping his leg. He applied a knee bar. The fans looked to the stage for someone to run out to make the save. Austin Aries showed up from the other side of the ring. He was wearing a brace on his left leg, but he managed to clear the ring of TJP. TJP retreated to join Neville in the aisle.
-They showed Sasha Banks in the back heading toward the entrance stage. [c]
-They showed two ten year old boys who won seat upgrades to be on the front row with their dads.
(7) SASHA BANKS vs. ALICIA FOX
Fox slapped Sasha at the start. Sasha slapped her back. Cole talked about the Fox-Naom Dar relationship drama on 205 Live. Sasha won clean with her double knees off the top rope.
WINNER: Sasha in 3:00.
(Keller's Analysis: There wasn't any build-up, but I like giving Sasha a clean TV win just to establish signature spots and personality. I would have added something earlier in the show, such as backstage interviews, just to put some framework around what was at stake in terms of winning or losing, or just their personalities going into the match.) [c]
-They showed the exterior of the arena.
(8) BRAY WYATT vs. DEAN AMBROSE
Miz joined the announcers on commentary. Miz said this show could have been so much better if he had been put in charge without Dean in the mix. Miz talked about his love for the IC Title, listing Bret Hart, Shawn Michaels, and Ultimate Warrior as heroes of his as a kid. He added Booker T, who thanked him. He said the title meant something when they had it and it meant something when he had it. He implied it means less when Dean has it. Bray went on early offense. Bray escaped a DDT attempt and rolled to the floor. When Dean went after him. Bray suplexed him off the ropes onto the mat ringside. Miz said what he hates about Dean is that he always gets up after being knocked down. That's a heel putting over a babyface while also being a heel. They cut to a break. [c]
Bray dominated after the break.
[OVERRUN]
Dean made his comeback right at the top of the hour. Bray cut him off, but charged right into Dean's boot. Dean then climbed to the top rope, but Bray bailed out to ringside. Dean leaped at him at ringside instead. Cole said that's why the WWE Universe loves "this guy." Miz said it's about time he gets a closer look. Miz and Maryse got up from the announce table on the stage and walked to ringside. Graves said it's a smart strategy.
Bray caught a distracted Dean and set up Sister Abigail. Dean escaped and scored a two count on a roll-up. Bray hit a urinage for a believable near fall. Bray took his sweet time setting up a top rope move. Dean head-butted himself free. Graves said he might have knocked whatever sense he had left out of himself with those. Miz taunted Dean by holding up the IC Title belt at ringside. Bray came up behind Dean. Dean escaped and dove through the ropes and speared Miz into the ringside barrier. Bray went after Dean at ringside. Dean reversed Bray hard into the ringside barrier. Miz then hit Dean from behind with the IC Title belt. The ref didn't see it. Bray then grabbed Dean and threw him into the ring. He scored a believable near fall. Bray then gave Dean a Sister Abigail for the win. Miz announced Bray as the winner.
WINNER: Wyatt at 15:00.
-Miz attacked Dean afterward. He raked his eyes. Cole called it ridiculous. Graves said, "Nothing wrong with getting the upper hand early." Miz said after next week when he beats him for the IC Title, he'll be wearing the belt around his waist "and then the whole world, including this god-forsaken country, will look at me as the Intercontinental Champion and simply say, 'Awesome!'" Miz dropped the belt and left to his music as Cole hyped next week's IC Title match on Raw.
---
Pat McNeill joins me LIVE right after Raw taking your calls about tonight's show. Call us at 515-605-9345 and STREAM US HERE live or DOWNLOAD LATER
UP NEXT – PWTorch Livecast Monday at 11 p.m. ET (05-08-17): Raw Post-Show with Wade Keller & Pat McNeill