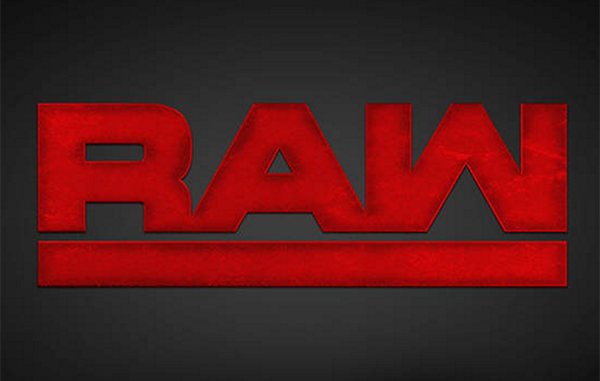 ---
SPOTLIGHTED PODCAST ALERT (YOUR ARTICLE BEGINS A FEW INCHES DOWN)...
---
RAW PREVIEW
MAY 8, 2017
LONDON, ENGLAND AT O2 ARENA
By Joey Galizia (@RamJam89), PWTorch contributor
"NO PPV…NO PROBLEM."
Monday Night Raw's most recent brand-specific PPV Payback was held without a defense of the Universal Championship. Makes sense, since realistically Brock Lesnar will not be appearing on television for some time until the already infamous event called Great Balls of Fire. (Seriously, I'd pay MAD money to learn who came up with that name.) That wasn't the only red-brand gold that wasn't defended a mere eight days ago. Intercontinental Champion Dean Ambrose wasn't given a spot on the card but quickly reminded us why his presence on Monday nights means big things. Last week, through some intimidation, Ambrose presented a championship opportunity for title hunters Finn Balor, Seth Rollins, and The Miz. The three would face-off in a SPECTACULAR triple-threat main event that saw The Miz claim victory after interference from Bray Wyatt and Samoa Joe. Ambrose was the one who took the title off of "The Awesome One" on SD Live, so tonight they get to reignite their conflict once more.
"THE ENEMY OF MY ENEMY IS MY ENEMY."
Where does that leave Finn and Seth? Both came out in Sacramento ready to challenge Brock Lesnar for the red belt. Finn wishes to reclaim what he never lost in the first place, and Seth finally has the confidence to stand toe-to-toe with the Beast Incarnate. However, Samoa Joe isn't done yet with The Architect after his "victory" at Payback, and Bray Wyatt made good on his promise that Balor would be his next pet project. Will Rollins and Balor put aside their differences and demand retribution? While most likely they will each be making an individual journey with their foes, this has tag-match written all over it.
"A GIANT AT FIVE FEET"
I need to preface this by saying that I, like many others, am a huge advocate for Alexa Bliss. She has massive amounts of attitude and is easily one of the best talkers in the company. (And I'm not just talking about in the Women's Division.) I am still not a fan of her in-ring work, and am DEFINITELY not a fan of her winning matches with a DDT which, no offense, in 2017 is not a strong enough power move to be defeating anyone, especially Bayley on multiple nights in a row. Meanwhile, Bayley is still owed her contractual championship rematch for the Women's Title. While the odds don't seem to currently be in her favor, Bayley is good at surprising us when we least expect it.
"BETRAY A KING? OR FOREVER HIS SERVANT?"
Interestingly enough, WWE is telling a fairly strong story for T.J. Perkins. After gaining massive momentum in the Cruiserweight Classic with fantastic matches against nearly everyone he faced, T.J. had a quick decline. He dropped the belt to Brian Kendrick (for the silliest of reasons) and continued to be defeated by a good portion of the 205 roster. His character seemed to be dwelling in Limbo, being great in the squared circle, but never cut any promos with any passion or feeling whatsoever. That was until Neville woke him up. "You're better than this, T.J. You know it, and I know it." Since then he's served as the muscle for the King, beating down opponents with a viciousness and attacking no. 1 contender Austin Aries on multiple occasions. A.A. will most likely be getting another shot at the champ after his DQ win at Payback, but there's a strong possibility that T.J. will insert himself into the mix as well. After all, no one wants to be a lackey forever.
"A NIGHT OF TURMOIL"
-Last week The Golden Truth begged Kurt Angle to give them another shot in the spotlight. Angle, being the fantastic GM that he is, added them to tonight's tag-team turmoil match to determine a number 1 contender for the Hardys. Teams include: Heath Slater & Rhyno, Enzo Amore & Big Cass, The Club, and newly turned heels Cesaro & Sheamus.
-Speaking of Matt and Jeff, we are still awaiting official word on the settlement for their "Broken" gimmick. Word is that it could happen any day, but it prompts me to ask the question: Why would anyone watch TNA? Not only is the product unentertaining, but they obviously don't care enough about the wrestling universe to give the fans WHAT THEY WANT.
-Does Bray Wyatt have anything else planned for Raw?
-Big McBeefy Braun Strowman and the Dawg/Owner of the yard Roman Reigns missed last week's show due to injuries. Injuries that were inflicted due to their VIOLENT quarrel. Things seem like they are going to go to the… EXTREME… rules? (SEEwhatIdidTHERE?)
Spoilers will be out eventually as the show takes place in London tonight in front of a very raucous crowd. You should be like me, though, and watch it when it airs. Or do whatever you want. YOU ARE THE HERO OF YOUR OWN STORY.
NOW CHECK OUT LAST WEEK'S COLUMN: RAW PRIMER: Payback fallout including Braun's next move, Alexa's celebration, Cesaro & Sheamus explain themselves