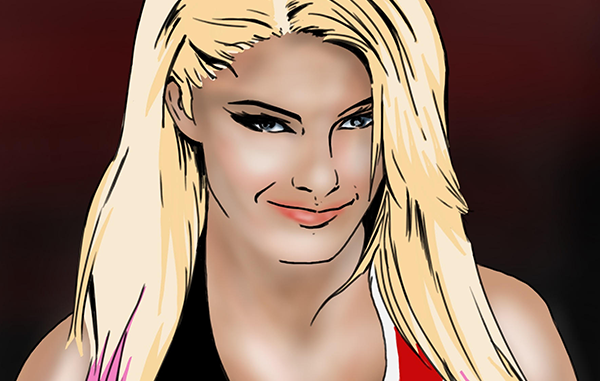 ---
SPOTLIGHTED PODCAST ALERT (YOUR ARTICLE BEGINS A FEW INCHES DOWN)...
---
RAW PREVIEW
JULY 10, 2017
HOUSTON, TEX. AT TOYOTA CENTER
By Joey Galizia (@RamJam89), PWTorch contributor
"REIGNING, DEFENDING, UNDISPUTED"
When I awoke this morning I still had last night's main event stuck in my head. Samoa Joe vs. Brock Lesnar was a dream match that we, the massive wrestling fan base, finally got to check off our bucket lists. How you feel about the outcome/layout is entirely your own opinion. Personally, I was 100 percent pleased. Brock retained because he's a supreme athlete, but Joe didn't make it easy for him, nor did Joe look weak in defeat. It was poor positioning on the Coquina Clutch that Brock took advantage of. These two will most probably meet again down the line, but for now this feud seems to be over and done with. The Beast is scheduled to make an appearance tonight in Houston. Will it be to gloat, or will it be to challenge?
"187"
Who Brock challenges remains a mystery. His most likely candidate was the man who fled an attempted murder scene, Roman Reigns. That's not me being sarcastic, either. The Big Dawg literally drove an ambulance in reverse at full speed into a semi with a living person inside. However, that person is no ordinary man, but a monster who lives among them. The scene was amplified to great extent with Kurt Angle giving his best "WHAT DID YOU JUST DO?" look to Roman, and an appearance by the Dallas fire department who had to cut open the vehicle just so Strowman could escape. (Great stuff.) While many will call Roman's actions a heel turn, this feud has been so much more than the good guy/bad guy dynamic. Every fight a brutal and bloody brawl that has seen both guys leave with medical help on more than one occasion. Angle will most definitely be addressing this mayhem tonight, but with almost six weeks until Summerslam there's plenty of time for a new no. 1 contender to emerge. Could we even get treated to a triple-threat at the biggest event of the summer?
"DEATH BECOMES HER"
Another feud that could involve a possible murder attempt is centered around the Raw Women's championship. Sasha and Alexa haven't held back their personal feelings about one another on the microphone, and it sure as HELL seemed like they didn't hold it back in the ring. While I'll always cite Bayley as one of the best female workers, these two had much better chemistry together. Sasha enhanced Alexa's offense, and Alexa sold wonderfully to Sasha's. Countout victories are always a disappointment though, especially on PPV, but it does make sense character-wise. A rematch will be coming, possibly tonight, possibly in a few weeks, or even possibly at the Slam. Depends on how they feel about Nia Jax I suppose.
"GOODNESS GRACIOUS"
-Match of the night was the 30 minute Iron Man tag match. The Hardys and Cesheamusaro (whatever) put on a marathon that had the crowd in Dallas losing their minds. It ended in heartbreak LITERALLY in the last second. Whoever layed this out should get a nice swift pat on the back because, after watching these teams fight for what seems like at least five times already, this felt new and exciting. However, I must ask the question: With the Raw Tag Division so light, is this over?
-Big Cass kicked Enzo in the face; only difference this time was that there was a referee to count a pinfall. The future looks odd for both men, but I'm calling a Cass vs. Big Show feud that will concluded at Summerslam.
-Bray Wyatt defeated Seth Rollins thanks to a thumb to the eye proving that the WWE cover boy is the new Madden curse.
-Miz can finally move on from Dean Ambrose now and look to becoming Monday night's most important champion yet again. With his relationship with his wife somewhat repaired, and his new entourage to boot, can anyone stop the A-lister?
-Finn Balor wasn't even on the card last night and was still the most over guy on the show. He still hasn't had his official blowoff with the Drifter, so expect at least one more confrontation between the two.
-It took a few cheap shots and a low blow, but Neville still can call himself the king of the cruiserweights. Tozawa stressed his frustrations after, and begged his new agent Titus O'Neil to get him back in the ring with the champ. Considering the tape of Neville kicking the ropes is fairly easy to get, I expect Akira's rematch will be granted.
Fallout from what will forever be one of the weirdest PPV names in wrestling history. You in?
---
NOW CHECK OUT LAST WEEK'S ARTICLE: RAW PRIMER 7/3: Final Great Balls of Fire hype including latest on Lesnar-Joe, Reigns-Braun, Balor-Samson, Angle text mystery