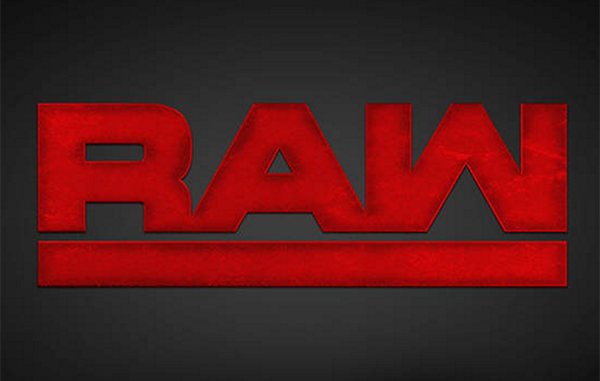 ---
SPOTLIGHTED PODCAST ALERT (YOUR ARTICLE BEGINS A FEW INCHES DOWN)...
---
KELLER'S WWE RAW REPORT
AUGUST 7, 2017
TORONTO, ONT.
AIRED LIVE ON USA NETWORK
Announcers: Michael Cole, Corey Graves, Booker T
[HOUR ONE]
-The Raw opening aired.
-The camera panned the crowd as Cole introduced the show. The announcers hyped the "monstrous" main event of Roman Reigns vs. Braun Strowman in a "Last Man Standing" match.
-Inside the ring, Miz's music faded as Miz, Maryse, Bo Dallas, and Curtis Axel stood together. Miz told the fans, "I'm not in the mood, Toronto." He said Monday Night Raw would not begin until he gets what he wants. He said he wanted Kurt Angle's "illegitimate son" Jason Jordan to get to the ring right now. He said he is sick and tired of being blindsided and cheap-shotted on his own show. He said it all stops tonight.
Angle came out to "You suck!" chants from the crowd. Angle said Jordan wouldn't be on Miz TV tonight because he has a match against Axel later. He said he has secured a guest for Miz who will meet and exceed Miz TV standards. Suddenly Brock Lesnar's music played. Out walked Lesnar with Paul Heyman. Cole went a little bonkers. Cole said last week Lesnar and Heyman expressed they were upset with Lesnar having to face three other men at Summerslam.
Miz said, "When my hand goes up, your mouth goes shut, Paul." He said this is his show. Miz imitated Heyman's way of introducing Lesnar. He said Heyman's client is virtually guaranteed to lose the title. He said the question isn't whether Lesnar loses, it's who walks out with the title. Miz said Lesnar doesn't even have to get beat. "We are going to see an unbeatable champion walk out of that match an ex-champion." Miz brought up that Heyman vowed that he and Lesnar would leave WWE if Lesnar loses. Miz said if he's a gambling man, and he is putting his money on Reigns, Strowman, and Samoa Joe. Miz said when Heyman and Lesnar leave after losing the title, "good riddance to bad rubbish." He asked if Mr. Advocate had anything to say.
Heyman said after being put in his place by Miz, he wanted to introduce himself. He said on behalf of his client, he wanted to ask Miz if he and his wife "ever role play." Heyman said he's all about role play. He told Miz that he is Roman Reigns. He told Bo he is so intense, he's Samoa Joe. He said Axel, with his beard and puffed out chest, he's Braun. He said Lesnar would now give everyone a preview of Summerslam. Bo and Curtis charged. Lesnar clotheslined them. Then he suplexed Miz. Then he attacked Bo in the corner and suplexed Axel and suplexed Bo. Then he gave Axel an F5. Then Bo got an F5. And finally Miz. "The trifecta for Lesnar!" declared Cole.
(Keller's Analysis: After some ambiguity last week, there was none this week. Placing Heyman and Lesnar opposite of Miz & Co., Lesnar was positioned as a babyface all the way. Miz is tremendous as a utility talker for situations like this to shake up the hype for a match that he's not even involved in. Lesnar did more than usual this week to earn his paycheck. It was good to remind fans of his physically dominant style.)
-Backstage the camera was focused on a smiling Seth Rollins. [c]
-Clips aired of the Seth and Dean Ambrose interplay last week on Raw.
(1) SETH ROLLINS vs. SHEAMUS (w/Cesaro)
Booker said Sheamus and Cesaro are the opposite of Seth and Dean, starting off as enemies and now united. Graves said they're a well-oiled machine. Booker said in life you can count your true friends on one hand, but Seth is finding out that all the money and fame doesn't replace a true friend. Graves told Booker to pick sides because he always says you can pick money or you can pick friends. Seth attacked Sheamus at the bell. Sheamus rolled to the floor. Seth dove onto him. Sheamus caught him and lifted him onto his shoulders. Seth elbowed out of it and kicked Sheamus in the neck. Seth dove onto him at ringside and pummeled him. Cesaro backed down when Seth stared him down. Seth then dove onto Sheamus in the ring for a two count. When Sheamus took control, they cut to a break. [c]
Sheamus battered Seth's chest after the break with forearms, then gave him a rolling senton. He played to the crowd as the fans booed. Seth made a comeback with kicks including an enzuigiri. Cesaro came over to check on Sheamus who had Seth's boot laces carved into the side of his head. Sheamus caught a charging Seth with two boots to the chest. Sheamus climbed to the top rope, but Seth met him up there. Sheamus punched him down.Seth came back and hit a huracanrana and a superkick for a near fall. Cesaro distracted Seth leading to a schoolboy by Sheamus for the win. Graves said a friend would have helped Seth in this situation. Booker said it's lonely at the top.
WINNER: Sheamus in 8:30.
-Afterward, Seth dove through the ropes at Cesaro. Sheamus went after him. Seth was victim of a two-on-one attack. No sign of Dean this week, just as he vowed last week. Sheamus and Cesaro even paused to look back at the stage, but no sign of Dean. The crowd chanted "We Want Ambrose."
(Keller's Analysis: No only did Dean vow not to help, but there wasn't one other babyface in the locker room willing to come to Seth's aid. I get the story they're telling here, and it made sense to tell this chapter showing Seth what happens when he doesn't have any help.)
-Cole plugged Strowman vs. Reigns. Clips aired of their past battles. [c]
-Backstage, Seth was recovering when he crossed paths with Dean. Dean told him he looks like a real jerk now. Seth said, "You look like a real jerk because you are a real jerk." He said it's been three years, and he's done everything he can to show he's not the same guy he was back then. Dean said he won't stick around long enough to get burned. Dean said he has to face Cesaro later and, as usual, he'll go it alone. Cole said Dean cannot forgive Seth for stabbing him in the back three years ago. Graves said those wounds are hard to heal.
-Jordan came out to no reaction again. That's painful to watch.
-The trainer was still tending to Axel from the Lesnar beating. Angle saw a wrestler standing in the hallway, asked his name, and said this is his big opportunity.
(2) JASON JORDAN vs. JEAN PIERRE GOULET
Goulet came out to even less response than Jordan. The crowd booed Jordan's amateur style takedowns of Goulet. The fans cheered when Goulet elbowed Jordan. Jordan shoved Goulet into the corner and then overhead suplexed him. The crowd booed. Jordan quickly finished him with a lift-and-drop neckbreaker.
WINNER: Jordan in 1:20.
(Keller's Analysis: I can't imagine Vince McMahon figured the crowd would reject Jordan like this, even though it should have always been on the radar. Jordan isn't helping himself with his performances so far, either.)
-Cole announced the news that broke earlier that Bayley's separated shoulder is going to keep her out of Summerslam. They showed an emotional Bayley in a sling backstage. [c]
(Keller's Analysis: At first I thought a commercial for "Moon Woman" Katy Perry hosting the MTV Music Awards was for a new woman wrestler coming to Raw.)
-Bayley made her way to the ring to her music. Charlie Caruso interviewed Bayley. A clip aired of Nia Jax shoving her hard to the mat last week, separating Bayley's shoulder upon impact. She said she is a happy person, but it's hard to be happy right now. Bayley said she went through the waves of emotion this past week on the coach at home, and she started getting bitter. She said the fans' Tweets and posts made her feel better. There were some boos. "I don't know who's booing right now," she said. "I'm thanking the ones who aren't booing right now. I'm thanking the fans who Tweeted me and sent well wishes are the ones I want to thank." More boos. Graves said it's bizarro world in Toronto. Caruso asked Bayley whom she thinks will win the Triple Threat matches tonight to take her place at Summerslam. Bayley picked her friend, "The Boss" Sasha Banks. Banks came out to her music. The two smiled and hugged. Bayley wished her luck, then left the ring. Booker said, "Out of sight in this business is out of mind." [c]
(3) SASHA BANKS vs. EMMA vs. ALICIA FOX – Triple Threat match for Summerslam contendership
As the match was about to start, Alexa Bliss made her way to the announce desk. At ringside, Emma lifted and slammed Sasha back-first onto the edge of the ring apron. Graves said Bayley should save space for Banks in the training room. In the ring Fox scored a two count after a Northern Lights Suplex. Banks returned with a Shining Wizard on Emma. Sasha hit Fox with two knees in the corner, then gave her a quick double knee to the guts.
[HOUR TWO]
Emma tossed Banks to the floor and nearly scored the pin on Fox herself. Emma continued with an aggressive attack on Fox. Banks took over on Fox and gave her a back stabber into a Bank Statement. Emma entered and rolled up Banks. Banks countered with a Bank Statement for the tapout win. Alexa stood up and held up her title belt as Banks looked on. Cole said next week on Raw, Banks will face the winner of tonight's second Triple Threat match.
WINNER: Banks in 5:00.
(Keller's Analysis: They built some drama into that match. Emma seemed to work harder to make her offense seem more threatening and high impact. Fox still has the downside of looking like she's doing gymnastics, not fighting.)
-Renee Young interviewed Strowman. He said he likes to pummel Roman's body and seeing the hope leave his eyes as he tries to get back to his feet. He said Raw is his playground and tonight he'll break Reigns's spirit and turn the Big Dog into a little puppy. He said he'll be the only monster standing tonight.
-Cole hyped the Reigns vs. Strowman match again. Graves plugged Dean vs. Cesaro. [c]
-Clips aired of last week's Big Show vs. Big Cass match
-Enzo came out again, dancing around on the stage. He said his name is Enzo and he's a Certified G and a Bona fide stud, etc. He asked the crowd how they were doing. He got some cheers and some boos and some apathetic silence. He introduced Big Show as the World's Largest Athlete. Cole said Show is fond of Enzo. Graves said he just doesn't get it. Graves wondered why Enzo was wearing his underwear over his yoga pants. Enzo said Show's fist has GPS. Show said he learned last week Cass's chin is soft. He said he's trying to teach him respect. Out came Karl Anderson and Luke Gallows, interrupting Show. They offered themselves as a challenge. Enzo said he didn't hear a word they said. He said if the "big gal" were to put his pinkie on his chin, those two would look like Dr. Evil and Mini Me. He called for a referee.
(4) BIG SHOW & ENZO AMORE vs. KARL ANDERSON & LUKE GALLOWS
As soon as the match officially began, Show shoved both Anderson and Gallows down. They retreated to ringside and they cut to a break. [c]
Back live, Gallows clotheslined Enzo to take over the match. Cass eventually walked toward the ring, distracting Show. Gallows gave Show a big boot on the ring apron. Anderson and Gallows set up their Dream Killer. Enzo escaped, but Anderson kicked Enzo in the face as he rolled up Gallows. Anderson scored the pin.
WINNERS: Anderson & Gallows.
-After the match, Cass gave Show a big boot. Then he pummeled him on the mat at ringside. Enzo dove through the ropes onto Cass. Cass fought back and threw Enzo hard into the security barrier. Then he threw him into the ring. Enzo rolled to the floor immediately and tried to escape. Cass stalked him. Show surprised Cass with his KO Punch. Show's music played as Enzo celebrated like a rooster. They showed the punch making contact in slo-mo. And people claim pro wrestling's fake.
(Keller's Analysis: Is anyone happy to see a continuation of the Enzo-Cass feud? I anticipate something next week to heat up a Summerslam rematch between Cass and Show.)
-They went to the announcers at the desk. Cole threw to clips of what happened last week between Bray Wyatt and Finn Balor. Then they showed Balor backstage heading toward the ring.
-Balor walked out to his music and did his whole entrance routine. Balor said hello to Toronto. He pointed at the crowd and said this is Balor Club. Some fans chanted "Too sweet." He said "Too sweet." He asked the fans if they saw him kick Bray's teeth down his throat. He said it's too bad because Bray likes to talk in riddles. "I have to be honest, he gives me the creeps," he said. "He strikes me as the type of person who cares less about winning and losing and more about hurting people or having people fear him." He said if he's learned one thing in life, when fear comes knocking, you stand up and kick fear in the face. He said he has advice for Bray. He said the next time he comes at him, he better not miss. He said whatever he wants to start, he will finish it.
The lights went down and Bray's black and white video appeared. Then Bray suddenly showed up in the center of the ring. Balor sat on the top rope in the corner. Bray laughed and said he likes it. He went after Balor, but Balor avoided him and then kicked him. He ducked a clothesline and gave Bray a sling blade. The lights went out again. Bray was missing. He appeared o the big screen laughing at Balor. He said he can tell why the fans like him so much. "Because when you fly, they fly," he said. "But after I rip you down from the heavens, I promise they'll all fall down. Run!"
-The announcers hyped Cesaro vs. Dean. [c]
(5) CESARO (w/Sheamus) vs. DEAN AMBROSE
Cesaro just ran onto the stage. Graves wondered if he tripped. Booker laughed. He said it was a happy dance. Graves said he didn't wait for his James Bond spotlight. Cole said under his breath, "How many times has he done that?" Graves said Cesaro is so close to perfection as a human being you allow for an error and it's no big deal.
(Keller's Analysis: They made way way too big of a deal out of Cesaro running onto the stage.)
Graves gave Booker a hard time for taking a side against Seth for cheating on his brothers. Cole said at some point Dean has to let bygone be bygones. Graves said earlier all Booker did was say Seth needed a friend, and now that Dean is out there, he's "singing the opposite tune." He told him to pick a side and stick to it. Booker said he's not talking about that type of a friend. Cole said he was changing the topic as his life preserver and he should grab it.
(Keller's Analysis: I'm not sure if it makes sense to have announcers pointing out on the air now nonsensical Booker's commentary is. It's better corrected off-air one way or another rather than just distracting from everything. I'm not sure what's worse: Booker's ridiculous commentary or the other announcers pointing it out and mocking him for it.)
Booker then said: "There's no secret, Cesaro, I mean, he wishes to be a singles star right now and in a tag team position that's a great thing, but he wants to be what Dean Ambrose once was." After some dead air, Graves said, "I'm sitting here trying to decipher what just came out of your mouth."
(Keller's Analysis: Seriously, that sentence by Booker is disqualifying of being on the air. He just doesn't make sense and isn't contributing to anything.)
Booker said: "Let me tell you about being a champion. Cesaro wants to be champion." Graves pointed out he is the tag team champion. Booker said he wants to be singles champion. He said Cesaro was politicking to get a shot he never got when he had the Cesaro section. Cole just said he has no idea. Dean took it to Cesaro at ringside. Sheamus came up behind Dean, though, and gave Cesaro a chance to recover and then give Dean a running European uppercut. They cut to a break. [c]
Back live, Cesaro had Dean in an abdominal stretch. Cesaro stood on the top of a corner ringpost. Cesaro looked like he was setting up Dean for a suplex to the floor, but Dean reversed it and sent Cesaro hard to the mat. Cole said Dean may have saved his career. They replayed the landing in slo-mo. Cesaro landed a backbreaker for a two count. Cesaro gave Dean a torture rack. Dean escaped and punched away at Cesaro. Cesaro kneed Dean. Booker said Dean is as controlled and focused as he's ever seen him and said, "Don't get distracted, son." Son?
Cesaro landed an uppercut and scored a two count. Cesaro gave Dean two gut-wrench suplexes. When Cesaro set up a Neutralizer, Dean backdropped out of it. Dean then leaped off the top rope right over Cesaro when Cesaro ducked. Dean went for a Dirty Deeds, but Cesaro escaped and it and attempted a sharpshooter. Dean blocked it. Cole called Dean "scrappy." Dean pulled the top rope down as Cesaro charged, and Cesaro tumbled over the top rope to the floor. When Dean went for a dive through the ropes, Cesaro gave him an uppercut and then scored a believable near fall. Dean blocked a Cesaro superplex and then dropped Cesaro to the mat. He went for a magistral cradle and scored a two count.
Dean eventually hit his Lunatic Lariat. Dean set up Dirty Deeds. Sheamus distracted Dean, who took the bait. Cesaro then put Dean in a sharpshooter. Dean crawled over toward the bottom rope, but Cesaro yanked him back to center ring. Dean finally reached the bottom rope to force the break. Shamus was staring right in his face. Cesaro slapped away at Dean's face in frustration. He charged, but Dean backdropped him over the top rope to the floor. Dean leaped off the top rope onto Cesaro at ringside with a flying elbow. Sheamus looked on. Dean threw Cesaro into the ring, then climbed to the top rope. Dean had to deal with a Sheamus distraction. Dean managed to still roll up Cesaro and scored a three count, but barely.
WINNER: Dean in 19:00.
-Cesaro and Sheamus attacked Dean. Within seconds, Seth ran out and made the save. Seth pounded away at Sheamus and clotheslined him to the floor. Sheamus and Cesaro retreated. Seth looked down at Dean as he struggled to stand. A "Yes!" chant broke out. Not sure what they were hoping to see. Dean looked at Seth and absorbed the moment. He looked around the arena. Then Dean held out his fist. The crowd cheered. Seth looked down at it, teased stepping away, and then as the crowd chanted "Yes!" And then he stepped out of the ring and retreated! Cole said it's Seth's turn not to reciprocate. "Maybe time doesn't heal all wounds," said Graves. Dean stood there with his fist extended as Seth walked to the back, looking dismayed and frustrated.
(Keller's Analysis: The crowd was ready for a fist-bump there. I'm not sure if it was good to stretch this out unless they're turning Seth heel at the end of this. There was a moment to be had there.)
-The announcers threw to a clip of Tozawa pinning Ariya Daivari on 205 Live last week.
-Backstage Titus (sitting in the locker room), Apollo Crews, and Tozawa celebrated. Titus said the Cruiserweight Title is coming home to the Titus Brand. As they sang, in walked Neville. Neville told him to relax. He said he's not there to fight but rather scout his competition at Summerslam. Titus told Neville that Tozawa is still standing there better, faster, and stronger than ever despite all he's tried to do to him. Neville said Titus crushed Daivari's championship dreams last week, and this week he's willing to face him again when he has nothing left to lose. "Sounds risky to me," he said. "But what would I know. I'm sure you have your reasons." [c]
-A soundbite aired with Daivari vowing to make Tozawa pay for costing him his chance at the Cruiserweight Title last week.
(6) TOZAWA (w/Titus O'Neal) vs. ARIYA DAIVARI
Titus joined the announce team. Tozawa finished Daivari clean with a senton bomb. Titus raced to the ring to celebrate with Tozawa afterward.
WINNER: Tozawa in 4:00.
-Renee interviewed Reigns backstage. She asked him about Lesnar appearing on Miz TV. Reigns shrugged and said he doesn't watch Miz TV. He said everyone was talking about it tonight. He said he wasn't afraid to retire the Undertaker and he won't hesitate to retire Lesnar at Summerslam. He said he doesn't care if Lesnar stays or goes after Summerslam. Reigns said last week he beat Samoa Joe, and this week he'll be the last man standing against Braun. He said it'll be the same at Summerslam when he walks out as the new Universal Champion. He smiled. Renee smiled back, looking like she'd be all about dating that Big Dawg.
(Keller's Analysis: Reigns saying he doesn't even watch Miz TV doesn't exactly endorse the idea of fans watching Raw start to finish. It also emphasizes the "too cool for school" demeanor that is such a turn off to the guys who boo Reigns and resent him being the "face of the brand." There's just an arrogance to him that kids and women flock to, but the grown adult male demo is largely going to continue to resist and resent his positioning as the lead babyface.) [c]
(7) NIA JAX vs. DANA BROOKE vs. MICKIE JAMES – Triple Threat for Summerslam contendership
Jax beat up both opponents early. Mickie and Dana side-stepped Jax, who flew to the floor. Then they battled each other. Jax returned and knocked Mickie to the floor. Bliss said she brought Mickie back because she knows her talent, but Mickie paid her back by betraying her. Jax clotheslined Dana. Mickie returned with a top rope dive onto Jax, then she covered Dana for a two count. Jax threw Mickie hard to the floor. Dana jumped on Jax's back. Jax powered her backward into the corner to break the grip and then threw her hard to the mat. She landed a legdrop for the win seconds later. Banks was shown watching on a monitor backstage. Bliss said she'd pay to see Jax vs. Banks next week.
WINNER: Jax in 3:00 to advance to face Banks next week to earn a shot at Bliss at Summerslam.
-They went to the announcers on camera who hyped WWE Network. Graves plugged NXT Takeover. He talked about the Homecoming format with past NXT stars including himself attending the event. Booker plugged the two hour Kickoff Show special. He said Jerry Lawler and Lita would be there. Cole plugged that Summerslam would be a special four hour event. [c]
-They plugged TJP vs. Rich Swann on 205 Live tomorrow night.
-A Goldust vignette returned. He quoted "The Graduate" from 1967 and other famous movie lines. He said he cannot wait to share his next great masterpiece with them all at Summerslam. He said he'll be watching very, very closely. "Will I find my next hero, my next villain, or my beautiful new starlets to grace my silver screen? Whoever it is, under my direction they will shine. The Golden Age is back."
-They went back to the announcers, who threw to footage of what happened earlier between Cass and Show.
-Backstage, Cass approached Angle who was staring at his phone. He said he wants Big Show in a match at Summerslam, but under one condition. He said Enzo should be banned from the state. He said he should locked up and the key thrown away. Angle asked if he was saying put him in a shark cage. Cass said that's a great idea, that he wants him to hang in a cage above the ring and watch him beat Show. Angle said this could be quite the attraction. Angle smiled at his great idea. Then he said to himself, "I hope Enzo's not afraid of heights."
(Keller's Analysis: This was so clumsy and made no sense. Why is Enzo being put in a cage? Angle agreed to it because "it could be quite the attraction"? How about instead Cass does something to Enzo unjustified, and Show goes to Angle and demands a match at Summerslam to teach Cass a lesson. Then Cass later refuses because, he claims, he can't possibly have a fair match with Show because Enzo always shows up and tips the odds in Big Show's favor. Then Show can walk in and say Cass is just scared and making excuses, but if he could guarantee that Enzo wouldn't interfere, would Cass accept a rematch. Cass agrees, but says there's no way to possibly guarantee that, so he's not accepting the match. Then Show whispers something to Angle, Angle smiles, and Angle says he's locking Enzo in a cage above the ring so there's no way he can possibly interfere, and therefore the match is on. Cass is upset, Show smiles, and we get to the same place, but it makes more sense and the heel Cass trying to get out of the match backfires.)
-Braun Strowman's ring entrance took place. [c]
-Back live, Reigns's ring entrance aired.
(8) ROMAN REIGNS vs. BRAUN STROWMAN
The bell rang 47 minutes into the third hour when Strowman met Reigns in the aisle, then threw him into the ring. Braun fended off an attempted comeback at 3:00, checking Reigns hard out of the ring to the floor. The ref began counting him down. They cut to a break. [c]
They showed that during the break, Braun knocked Reigns down at ringside. Reigns made a comeback with some clotheslines. The crowd booed louder with each successive clothesline in the corner. Reigns couldn't take Strowman off his feet, though. Strowman staggered after a boot to the chin. Reigns picked up the base of the steps that Strowman brought into the ring earlier. He hit Braun with them. A guy stood up in the second row and showed off his "Roman Sucks" t-shirt. Reigns took Braun down with the steps and then bashed him in the chest with them. Then the shoulder. Then he tossed the steps to the floor.
Reigns signaled for the Superman Punch. More boos. Strowman side-stepped him and then gave him a twisting powerbomb off his shoulders. Reigns was down and the ref began counting ten. Reigns stood at eight. At 11:00 Strowman charged at Reigns, but Reigns moved and Strowman flew to the floor. The ref began counting both men down. Both got up before the ten count. The crowd was quiet. Reigns went after Strowman at ringside with a Drive By. Cole said Strowman was in serious trouble. He said Reigns had all the momentum.
[OVERRUN]
Strowman blocked another Drive By attempt and the ref began to count Reigns down. Strowman set up a table in the ring, meanwhile. Reigns got up at eight. Strowman yelled, "Welcome to my playground." Reigns fought back. Boos. Reigns gave Strowman a Samoan Drop through the table, but he struggled to lift Strowman, selling the idea of what a feat of strength it was. Both were slow to get up. Strowman rolled to the floor and landed on his feet. At ringside, Reigns yelled and was booed. He charged at Strowman, but Strowman threw an office chair at him. "Oh my God!" said Cole. Reigns went down and stayed down as the ref began counting. "That is one of the most incredible things I've ever seen!" Cole said. It almost seemed inspired by a spear taking a dragon out of the sky.
Reigns got up at nine. Strowman went after Reigns in the crowd. Cole said Strowman is indeed a monster among men, laying it on thick. He said what's just as amazing is Reigns is still on his feet. Cole said they took the fight into the WWE Universe. Reigns threw some punches to show some signs of life. Reigns rammed Strowman into the side of the announce table on the stage. Reigns gave Strowman a modified Drive By. Strowman rolled onto the stage and the ref began to count him down. Strowman got up and tossed Reigns into the video screen at the entrance. Strowman lifted and threw Reigns hard into the screen. The screen doesn't seem like a particularly dangerous surface to be tossed into because it clearly gives so much.
Reigns set up a running spear. He yelled. Boos. Strowman met him with a boot to the face. Then he staggered back toward the ring. Booker said, "We might be here all night, guys." Reigns got up and chased down Strowman and this time did give him a running spear. Both were down and the ref began counting again. Reigns stood at seven and suddenly Samoa Joe choked out Reigns from behind from the front row. Cole said, "No disqualification! It's all legal!" It's so ridiculous when the rules prevent anything from being solved regarding who the better man is in the actual match. Joe let go when Reigns was asleep. Joe trash-talked Reigns. The ref began counting both wrestlers down again. "Thank you, Joe!" rang out from the crowd as a fan held up a sign that said "This Will Never Be Your Yard!" Strowman got up at eight and won.
WINNER: Strowman in 22:00.
(Keller's Analysis: Rather predictable finish, with Joe getting involved and costing Reigns the match. This crowd didn't make it seem like Reigns is making progress with the part of the crowd that is rejecting him. The match itself was a satisfying Last Man Standing match other than the finish.)