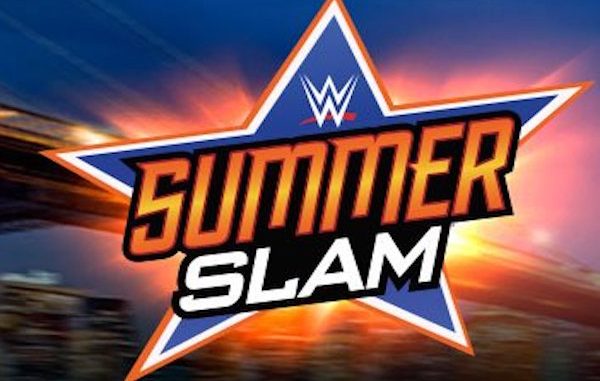 ---
SPOTLIGHTED PODCAST ALERT (YOUR ARTICLE BEGINS A FEW INCHES DOWN)...
---
The second night at the Barclay's center after another fantastic showing by NXT. Can the main roster deliver the same excitement? I hope so. Here's tonight's card, and my predictions for each matchup.
THE HARDYS & JASON JORDAN VS. THE MIZTOURAGE
Matt and Jeff almost didn't make it onto the card due to the second injury to team Revival, but lucky for them Jason Jordan needed a team to help him challenge the Miz and his goons. Jordan may get an eventual Intercontinental title shot down the line, so it seems pretty obvious who takes this one.
PICK: TEAM BABYFACE
RANDY ORTON VS. RUSEV
The Bulgarian Brute defeated Chad Gable and then claimed that no one in the WWE could defeat him. Kind of silly, considering he's been defeated by John Cena, Cesaro, Finn Balor, Roman Reigns, Sheamus, Kevin Owens, and MANY OTHERS. Randy Orton would come out to answer Rusev's challenge and since the two have taken turns attacking each other. While I think a victory here will do wonders for Ru Ru, I just don't see The Viper losing 4 PPV matches in a row.
PICK: RKO OUT OF NOWHERE
BIG SHOW VS. BIG CASS (ENZO AMORE WILL BE IN A SHARK CAGE)
The Big Show has come to tiny little Enzo Amore's aid ever since Big Cass decided to start pummeling the little Jersey Shore rodent. The two have already wrestled a match, and WWE decided that MORE of this would not only be necessary, but SUITABLE FOR A SUMMERSLAM CARD. (I swear to God I hate wrestling sometimes.) Enzo is supposedly being hung about the ring as a rib for his backstage actions. Either way, I'm not looking forward to this one.
PICK: WHO CARES WE ALL LOSE. AKA BIG CASS
JOHN CENA VS. BARON CORBIN
Probably one of the most memorable cash-ins of all time occurred on Tuesday night, and not for the good reasons. Baron Corbin will be coming into this match with an avalanche of anger since losing his briefcase, and John Cena is fresh in his sights. Cena meanwhile looks to be scheduled for upcoming Raws as he takes advantage of his free agent status. That means that the Cenation leader probably heads into Monday nights coming off a big win.
PICK: BIG MATCH JOHN
FINN BALOR VS. BRAY WYATT
Wyatt surprisingly defeated Balor this past week with a crotch drop that led to a sister abagail. Afterwards he poured a bucket of blood over Finn in an effort to bring out the so called "demon" that lies deep within the Irishman. Finn confirmed that he would be unleashing the paint, and WWE doubled-down by straight out saying "The Demon is coming." (Because WWE thinks we're stupid.) Bottom line is this…when the demon comes out….you know what that means.
PICK: DEMON BALOR (2 SWEET)
AKIRA TOZAWA VS. NEVILLE FOR THE CRUISERWEIGHT CHAMPIONSHIP
This was another match we were treated to a week early. Akira Tozawa shocked the entire universe when he upset Neville to dethrone the King's long run as champ. However, with every title change comes a guaranteed rematch. Neville has proven he'll do whatever it takes to win the belt, imagine what he'll do to get it back.
PICK: NEVILLE
THE NEW DAY VS. THE USOS FOR THE SMACKDOWN TAG TEAM CHAMPIONSHIP
Speaking of guaranteed rematches. The Usos and New Day have stolen the show on the last two SD exclusive PPV's, but with a limited tag division we've already seen these teams wrestle each other a fair amount of times, including this past Tuesday night. I expect the New Day will finally close the door on this feud, and move on to whoever decides to challenge them next.
PICK: THE UNICORN TRAIN, BECAUSE NEW DAY ROCKS
CESARO & SHEAMUS VS. ROLLINS & AMBROSE FOR THE RAW TAG TEAM CHAMPIONSHIP
For weeks Dean Ambrose and Seth Rollins have had an emotional reawakening as they try to mend their once sacred brotherhood to become champions. Will they be able to work together? This past Monday proves that not only they can, but they seem to be on the same page. I love Cesaro and Sheamus, but when the Shield is working in sync, nothing can stop them. It also helps that Sheamus is supposedly taking some time off to film a movie.
PICK: THE SHIELD
A.J. STYLES VS. KEVIN OWENS WITH SPECIAL GUEST REFEREE SHANE MCMAHON FOR THE UNITED STATES CHAMPIONSHIP
It's a shame to say that the feud between Kevin Owens and A.J. Styles has been somewhat of a disappointment. Both men are fantastic, and they do have solid chemistry, but the focus is constantly scatterbrained, constantly inconsistent, and has now shifted entirely to Shane McMahon. I'm looking forward to all these men moving on from this one. As for my pick, I don't see another title-swap occurring.
PICK: THE PHENOMENAL ONE
NAOMI VS. NATALYA FOR THE SMACKDOWN WOMEN'S CHAMPIONSHIP
Natalya won an elimination match to become #1 contender at Battleground. Naomi has been busy punking Lana dancing in a black light. Don't forget about Carmella, whose been parading around arenas reminding us all that she is the first ever Ms. Money in the Bank, and unlike Corbin, she doesn't seem intent on wasting that opportunity.
PICK: DOESN'T MATTER. CARMELLA CASHES IN
ALEXA BLISS VS. SASHA BANKS FOR THE RAW WOMEN'S CHAMPIONSHIP
At Great Balls of Fire Alexa Bliss narrowly escaped with the belt thanks to her champion's advantage. Sasha vowed to get revenge but then her bestie Bayley got in the way and defeated her to become the #1 contender. Then Bayley got injured and Banks won a triple-threat qualifier and tapped out the giant Nia Jax to earn her original rematch yet again. Confused? Sometimes WWE makes it difficult on themselves when this is the proper matchup they should have been going with from the start. Actually, this SHOULD have been the Sasha vs. Bayley feud we've all been waiting for, but we've seen the travesty creative has made of the Hugger. Doesn't matter anymore…tonight is the Bosses night.
PICK: SASHA MOTHER #$#%$# BANKS
JINDER MAHAL VS. SHINSUKE NAKAMURA FOR THE WWE CHAMPIONSHIP
The reign of Jinder Mahal will always remain one of the most unique stories/time periods of the WWE. Jinder is a hard worker, and a fine wrestler, but we all know exactly why he was pushed to the top, and trust me, it wasn't because he was the future of the business. Tonight, the real star takes his place atop the throne. Shinsuke Nakamura has been one of the most popular wrestling personae's in the WORLD since breaking into the scene. Do the right thing, let the man take his crown.
PICK: STRONG STYLE
BROCK LESNAR VS. SAMOA JOE VS. ROMAN REIGNS VS. BRAUN STROWMAN
Ah yes. Our illustrious main event. My main concern is that I'm going to be too tired after such a long show to make it to this match, but when it happens, God knows we'll be treated to one of the better Summerslam main events since probably 2013. I could make a case for any of these guys going over, and all would be legitimate paths for WWE to take. However, at the end of the day, the better story to tell with the Beast Brock Lesnar, is for someone to defeat him one-on-one.
PICK: GET ON THE FREEWAY, GET OFF AT F-5
STRAP IN Y'ALL. THIS WILL BE A LONG ONE.
---
Follow Joey G on Twitter @RamJam89.
---
NOW CHECK OUT THIS OTHER PREDICTIONS COLUMN: WWE SUMMERSLAM 2017 PREDICTIONS – Tom Gets it Wrong: Lesnar vs. Braun vs. Reigns vs. Joe, Nakamura vs. Jinder, Owens vs. Styles