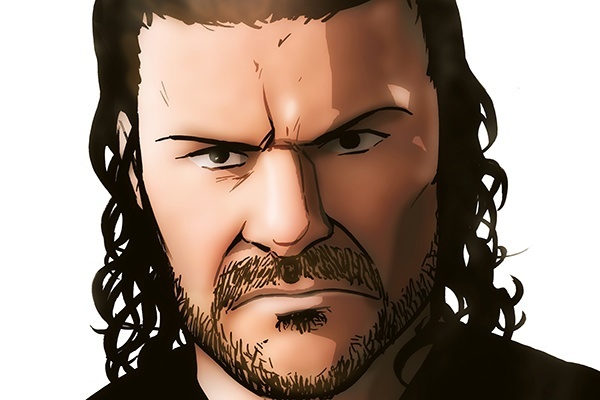 ---
SPOTLIGHTED PODCAST ALERT (YOUR ARTICLE BEGINS A FEW INCHES DOWN)...
---
NOTE: I am filling in for several weeks on Smackdown Hits & Misses for PWTorch's Jon Mezzera, who will continue to cover Raw each week.
---
SMACKDOWN HITS
Opening Segment: Smackdown got off to a good start with the Styles-Owens-Shane confrontation. I'll admit, when Owens first interrupted A.J., I was a little disappointed, only because I feel that the feud had run its course. The mystery of who Kevin would choose as the referee, along with the uncertainty of who would win left me intrigued, and their match was solid.
Roode vs. English: Firstly, I have to give credit to English. He is taking a lower card character, making it very entertaining, and has the crowd invested. Now, onto the Glorious One. I, along with many, have been anticipating Roode's main roster debut for some time now, and it came at the right moment in front of a good crowd. The two had a fun match, and I look forward to seeing who Bobby feuds with next. Following his character from NXT, I am a bit curious to see if debuting him against a heel was a one-off, or if he will begin this run as a face. Bonus points for the post-match interview, as I feel that those are special and not used enough.
Shelton Benjamin Returns: Good to see the former Gold Standard make his return to the WWE after 7 years away from the company. It was disappointing that it took an additional year, due to his torn rotator cuff, but better late than never. Minor point to the WWE for using Shelton for storyline purposes as part of the "trade" for Jason Jordan, but I still thought it was weird that Kurt would help Daniel sign one of his friends, instead of just a straight up trade. Looking forward to seeing Gable and Benjamin together next week.
The Usos: As I was watching Tuesday, I made the comment, "Why weren't these guys given promo time like this a few years ago?" While they were successful during their run with the face paint, they are even more successful now with their current characters, and I feel that they are growing more and more confident every week, which will lead to more success.
Breezango: I don't care how silly they can get. Anytime Breezango is on my screen, it's a hit. I loved how they offered to referee the main event. Breeze's "To Be Continued" line was gold.
SMACKDOWN MISSES
Dolph Ziggler: Okay, I love Dolph Ziggler, and before his Intercontinental Championship feud with The Miz last year, I felt it was time to refresh him, and turn him heel. Then he had the phenomenal match at No Mercy where he won the IC title, and I thought the outlook was bright. But it really didn't go anywhere, and so they turned him heel, which didn't do much, and then he disappeared for a little bit. He finally comes back to cut a promo that may have looked good on paper, but it just came across as obnoxious, and looked like he was trying too hard. We'll see what this leads to next week, but I was left wanting a more serious Dolph then the one we saw Tuesday.
Baron Corbin: I get that Corbin is a heel, but his character is also a lone wolf. Therefore, since from a storyline perspective he'd have a chance at the US Championship no matter the victor, I didn't care for how he was booked to favor Owens. He obviously shouldn't be expected to call it down the middle, but it would have been interesting to see him fast count both men in an attempt to create some interest in future feuds. Also, I'm not sure how I feel if the plan is go with Corbin-Styles after this, as with the teases of US Open Challenges, I would prefer to see those play out instead, and feel that there are better opponents for A.J. right now.
---
NOW CHECK OUT LAST WEEK'S COLUMN: WWE SMACKDOWN HITS & MISSES 8/17: Why would I boo Sikh dancers? Why would I be offended by someone celebrating Indian Independence? Corbin's MITB, Fashion Peaks
For another view from the original Hitlist author, compare Jason Powell's views to mine by visiting ProWrestling.net's "Hitlist" section HERE.
---
About the Author: Jeff has been a fan of professional wrestling since he was knee high to a grasshopper (little kid), after coming across the Wrestling Challenge episode after WrestleMania 7, and has not looked back. His passion has led him to winning wrestling trivia contests in his city, and even won him his Senior Talent Show by dancing to Shawn Michaels theme song. When not annoying others with wrestling talk, he loves spending time with his family and friends, and focuses on his other passion: movies. Feel free to follow me on Twitter @the_Indel or send me an email at indelpw@gmail.com. See you next week!