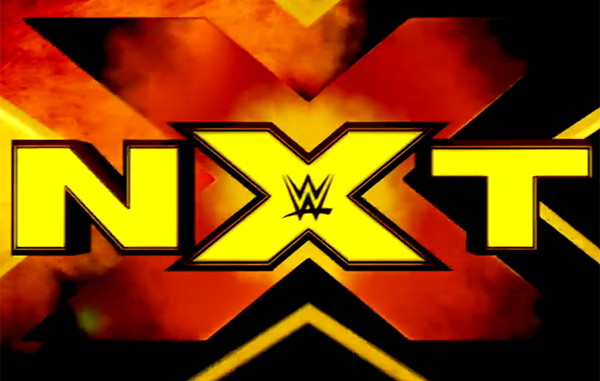 ---
SPOTLIGHTED PODCAST ALERT (YOUR ARTICLE BEGINS A FEW INCHES DOWN)...
---
NXT TV REPORT
AUGUST 30, 2017
TAPED 8/24 IN ORLANDO, FLA. AT FULL SAIL UNIVERSITY
AIRED ON WWE NETWORK
REPORT BY JUSTIN JAMES, PWTORCH CONTRIBUTOR
[Q1] Tonight is our first post-Takeover event from FSU, so storylines will get fully back on track.
NXT starts with Sanity and security guards being found injured in the parking lot. William Regal surveys the damage and seems angry. Drew McIntyre's music welcomes the new champion to FSU. He is not dressed to wrestle. McIntyre isn't wasting any time. He mentions Kyle O'Reilly, Bobby Fish, Adam Cole, and the rest of the locker room. This is his NXT, and if they want a match, all they need to do is come to the ring and ask for a match. Roderick Strong comes to the ring, and says he is focused on the title. McIntyre says that this is exactly what he wanted, a man to come out and ask for the title shot like a man. Strong is booked to face Bobby Roode later tonight.
Replay of the interview with Bobby Roode from last week.
Asuka returns next week to "address her future."
1. RUBY RIOT vs. PEYTON ROYCE (w/Billie Kay)
[Q2] Riot has a different hair cut, specifically her hair is a bit longer. I think she is either much more tan, or wearing less makeup, she looks a lot less pale. Riot backs Royce to the corner, they Royce backs Riot to the corner. Headlock takedown from Riot. Royce reverses into a head scissors. Riot breaks out, then they trade backslide attempts. Dropkick gives Riot two. Armbar keeps Royce controlled. Royce wraps Riot in the ropes then yanks her into the ropes to go on a string of offence. The crowd is 50/50 on Royce and Riot, which isn't a great sign for Riot. There are things to like about Peyton Royce the wrestler, but not about Peyton Royce the wrestling character.
[ Break ]
Royce has Riot in a chinlock out of the break. Royce slaps Riot's head to disrespect her, which gets Riot fired up. She comes off the mat with offence, then lands kicks and a low dropkick. Riot with her double knees to slam Royce's face in the turnbuckle, cover for two. Royce is thinking superplex but Riot blocks and fights her off. Kay with a distraction, roundhouse from Royce, Death Valley Driver for a nearfall. Riot blocks a whip, ducks a kick and counters with a powerbomb for a nearfall. Kay drags Royce out of the ring and checks on her, Riot lands a suicide dive to the pair. Riot drags Royce, Royce grabs the apron, the ref is distracted getting the apron back in place, Kay nails her "Shades of Kay" big boot to Riot, Royce brings Riot back in for her fisherman's suplex finisher.
WINNER: Peyton Royce in 8:17. This was a much better match than Kay – Riot was a few weeks ago.
Backstage interview with William Regal. She asks if the attack was from Fish, O'Reilly, and Cole. Kassius Ohno comes in, and asks for a match against Hideo Itami. Regal already has it booked for next week. Ohno asks for it to be no DQ because of what happened the last time they fought. Regal is happy to grant the request.
Heavy Machinery vignette to hype us for them to have a match up next.
Video package on charity efforts for Hurricane Harvey.
2. HEAVY MACHINERY (TUCKER KNIGHT & OTIS DOZOVICH) vs. TEAM OF JOBBERS – Tag Team Match
Test of strength turns into a unique spot where Dozovich has his opponent up on the ropes then drops him. Knight gets a tag and they do the belly bash. Negron tags in, but Knight gets a head of steam and crossbodys both of them. He nails corner splash to both, Thesz Press, then then hit the Compactor to end it.
WINNERS: Heavy Machinery in 2:15. Another fun match to put over Heavy Machinery, who are just so much fun.
[Q3] Recap of Lars Sullivan's recent bad actions.
Backstage in Regal's office. Regal says because he's beaten up three tag team partners, he will face three opponents next week in a handicap match. Sullivan looks happy about it.
Cezar Bononi is booked to face Andrade "Cien" Almas next week as well.
3. RODERICK STRONG vs. BOBBY ROODE
Big "thank you Bobby" chant before the bell. Roode looks very, very tan. He jaws at Strong after the bell and calls him a failure, and says this is his NXT. Strong just ignores it, and shoves Roode to the mat when he does the Glorious pose. Roode looks furious, comes out fo the corner, but Strong takes him down. Roode gets his feet and drives Strong into the corner. Tons of fire from Roode. Strong wants a backbreaker but Roode counters. Big dropkick from Strong, then he mounts Roode and lands punches. Roode gets a foot up in the corner, Strong stops and catches it, and hits a backbreaker. Roode holds onto the ropes, so Strong yanks him into the air and hits him mid-air, then lands on him to rain down more punches. Roode blocks a backbreaker attempt on the apron. Roode shoves Strong into the ringpost. Strong rips Rodoe off the apron, wants a backbreaker but Roode blocks and sends him into the ring steps. Now a spinebuster on the outside.
[ Break ]
Roode is dominating Strong out of the break. Neckbreaker gets two for Roode. Roode lands a backbreaker to taunt Strong. Roode with a second backbreaker, then the Glorious pose. Strong comes off the mat with chops. Hard whip into the corner sends Strong flying, cover for almost one. Popup gutbuster from Strong puts the brakes on Roode's attack. They trade bombs.
[Q4] They fire up and trade big moves. Strong is able to get a two count. Strong looks for a suplex, Roode flips out, Strong with a suplex into a powerbomb for two, then he transitions to a double Boston crab. Sudden fireman's carry into a stunner from Roode in an F5-like move, cover for a nearfall. Roode cuts off Strong's offense with a spinebuster. Roode calls for the Glorious DDT, Strong blocks, slam from Strong, high knee, another slam for a nearfall. Roode goes to the top, but Strong meets him there. Strong is looking for a belly-to-back superplex, but Roode blocks and fights him off. Roode climbs, Strong has an enziguri to stun him. Strong finally hits the superplex, slow cover, almost pins Roode. They exchange big rights, Strong almost hits the ref, Roode with a Glorious DDT, slowly rolls into the cover, but Strong gets his foot on the ropes at the very last moment.
Roode gets in Strong's face, says he will never be as good as Roode, that he is an embarassment to his family. Strong with a sudden knee to Roode's face. Then there's more. Fireman's carry into a backbreaker. Strong is foaming at the mouth. Strong brings Roode to his feet, blows Roode a kiss, then hits another fireman's carry into a backbreaker for the win.
WINNER: Roderick Strong in 15:09. This may be Roode's most enjoyable NXT match. They brought the pacing to sell an intense personal hatred. The outcome was quite predictable, with Roode debuting on Smackdown after dropping the title; we've seen this a million times in NXT now. But it doesn't make Strong look like the The Man to be second fiddle to McIntyre.
Post-match, McIntyre comes out to the ramp to point to Strong and tell him that he's next. O'Reilly, Fish, and Cole ambush McIntyre. Then fight off security. They make tracks when William Regal runs out. Then they run as he stomps off after them as they declare it will always be their NXT. Regal chases them outside.
FINAL REAX: Good episode that reset some and continued other storylines post-Takeover. I am very much so not looking forwards to a continued Riot-Royce-Kay program. McIntyre looks great as NXT champion. They did an outstanding job making next week's episode seem important as well.