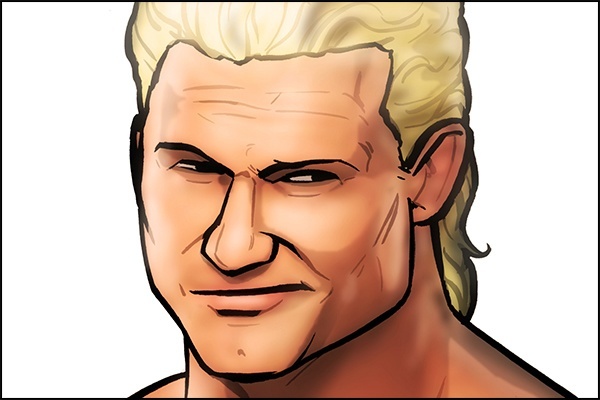 ---
SPOTLIGHTED PODCAST ALERT (YOUR ARTICLE BEGINS A FEW INCHES DOWN)...
---
NOTE: I am filling in for several weeks on Smackdown Hits & Misses for PWTorch's Jon Mezzera, who will continue to cover Raw each week.
---
SMACKDOWN HITS
Benjamin/Gable: After 7 years, it was good to see Shelton Benjamin back in a WWE ring. Being gone for that long can sometimes lead to a quieter reaction, but it appears that the fans have not forgotten the former Gold Standard. I felt that he and Gable worked well together, and expect them to move up the tag team division ranks over time. We'll see how this plays out, but I'd like to see the team build up a chemistry similar to Gable's partnership with Jordan.
Bobby Roode: Being in Little Rock, Arkansas, this was going to be a good test to gauge fan interest in the Glorious One. Thankfully, he succeeded, and had the crowd invested in his routine. I appreciate the current pace of the WWE introducing him to the main roster, and am hopeful that they will give him the opportunity to continue building his character. As with a few matches on the show, I was not happy with the choice of opponent (more later).
Fashion Files: The Season 2 premiere got off to a hot start. I loved all of the little insider jokes and easter eggs that were featured throughout the segment. The belt comment was one that made me chuckle out loud. Now, how can we flip it to actually also "Starring Chuck Norris?"
Promoting next week's main event: I'm always a fan of promoting the next week's show, as it gives the fans something to look forward to, and stresses the importance of the match. Seeing as this will determine the #1 contender, I feel it's definitely important. That said, Orton has been in the WWE Championship picture for most of the year, so I would have preferred to see Shinsuke against another challenger, but it should still be a good matchup.
SMACKDOWN MISSES
The Ascension: Okay, I get that The Ascension hasn't been lighting the tag division on fire, but their appearances during the Fashion Files/Vice/etc. gave the team an opportunity to show some personality for the first time in a great long while. To many WWE fans, the expectation that Benjamin & Jordan were going to win was a given, so it wouldn't at all be a surprise to see them against a local team instead. All it does is continue to water down the division, which, last I checked, really only has 1 strong heel team in The Uso's.
Mike Kanellis: See above. Just like the tag match, the winner was pretty much a given, so why the decision was made for Roode to go over Kanellis in such a short amount of time was disappointing. Kanellis has seen quite a tail spin in just the two months that he has been on the roster, and once again, this is an opportunity to build the mid card, so that we don't end up having repetitive feuds like…
Owens vs. Zayn (again): I like Kevin Owens & Sami Zayn. In addition, I loved their previous feud and matches. However, it appears that the WWE is taking the "destined to fight forever" comment literally. Not only were Owens & Zayn in a feud last year, but they were on the same brand, which is continuing to make this Superstar Shakeup unmemorable.
U.S. Open Challenge/Tye Dillinger: This was silly for a few reasons. Firstly, Baron Corbin had already announced his intentions to answer the challenge. Therefore, from a storyline perspective, Tye should have been anticipating an attack. If they were going to go with Tye vs. A.J., the least they could have done was given the fans a fun match with the expectation of Corbin lurking around the corner at any minute. It did nothing for Tye, and made him look silly losing so quickly.
Dolph Ziggler: Just like last week, Dolph's promo was a mess. He continued to act obnoxious, and used references that were all over the place. He talked about never getting anything in return. Well, that's incorrect, as you're a former World Champion, IC Champion, etc. Afterwards, he said we'd see the new Ziggler next week. My hope is that this actually happens, as the longer this drags out, the crowd is going to lose interest, which will just be another thing for him to complain about.
---
NOW CHECK OUT LAST WEEK'S COLUMN: WWE SMACKDOWN HITS & MISSES 8/24: Glorious Debut, Styles-Owens-Shane, Breezango's proposition, Usos, Ziggler
---
About the Author: Jeff has been a fan of professional wrestling since he was knee high to a grasshopper (little kid), after coming across the Wrestling Challenge episode after WrestleMania 7, and has not looked back. His passion has led him to winning wrestling trivia contests in his city, and even won him his Senior Talent Show by dancing to Shawn Michaels theme song. When not annoying others with wrestling talk, he loves spending time with his family and friends, and focuses on his other passion: movies. Feel free to follow me on Twitter @the_Indel or send me an email at indelpw@gmail.com. See you next week!