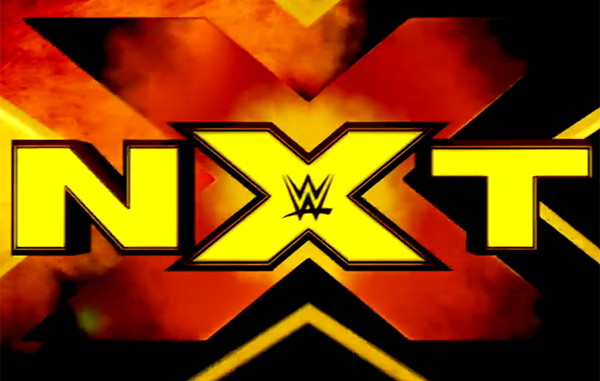 ---
SPOTLIGHTED PODCAST ALERT (YOUR ARTICLE BEGINS A FEW INCHES DOWN)...
---
NXT TV REPORT
SEPTEMBER 6, 2017
TAPED 8/24 IN ORLANDO, FLA. AT FULL SAIL UNIVERSITY
AIRED ON WWE NETWORK
REPORT BY JUSTIN JAMES, PWTORCH CONTRIBUTOR
[Q1] Lengthy pre-credits package showing Hiteo Itami's heel turn. Reminder that tonight is a no DQ match between Itami and Kassius Ohno.
Andrade Cien Almas comes out first. He has a new, black outfit with a black vest. No fireworks for him and a new posing routine. Zelina Vega is in a black sequined bodysuit. A much more serious, less arrogant entrance. Vega heads to the booth, we will see how she does on the mic. Vega says that she is focused on managing Almas. She says she has known Almas for seven years and he asked her to help with his career. Vega gets annoyed at Watson when he keeps pressing to see if her relationship with Almas is anymore more than a manager.
1. ANDRADE "CIEN" ALMAS vs. CEZAR BONONI
Almas backs Bononi into the corner and lands a crazy loud chop. He turns the speed up even more. Vega takes credit for his aggression. Watson asks if she planned to throw the shirt at Johnny Gargano at Takeover, she tells him that she doesn't tell her secrets. Bononi has control of the match, an atomic drop, then a dropkick. Bononi reverse the hammerlock DDT with a small package for two. Huge back elbow from Almas, Bononi gets knees up in the corner, Almas catches them, ties Bononi up in the ropes and hits a backbreaker. Great new moves from Almas. Vega yells at him across the arena to end the match. Hammerlock DDT.
WINNER: Andrade Almas in 2:50. I don't know if it was intended or not, but Vega just destroyed Watson in the booth and really put herself over big time as a strong personality. I definitely enjoyed that. The match was just an excuse to hear her talk.
Flashback to last week, when Roderick Strong beat Bobby Roode, Drew McIntyre came out to congratulate him, and got ambushed by Bobby Fish, Kyle O'Reilly, and Adam Cole.
In William Regal's office, he cuts a stern promo telling us that he has made it clear to Fish, O'Reilly, and Cole that there are to be no more attacks, and that all business occurs in the ring.
[ J.J.'s Reax: William Regal is such a great asset to NXT as a character and as a person to train the team on the mic. ]
[Q2] Outside Asuka's locker room, were are told that she will be coming out soon. Velveteen Dream comes out to say that the ambiance is still not right. But he was compelled at Takeover to tell the urge to speak soon. He gives Kayla Braxton some sort of seductive eyes.
Lars Sullivan is out. Talk about a "physical specimen". He looks furious before he is even in the ring. Before the bell, Lars tells the ref that he wants all three opponents in the ring at once.
2. LARS SULLIVAN vs. THREE JOBBERS – Three-on-one Handicap Match
Clothesline takes two out, he throws the third across the screen, huge leaping suplex. Another jobber gets throw across the ring, then another. One makes the mistake of attacking him from behind and a knee lift sends him flying. Massive uranage. Then another. Then another. Pin.
WINNER: Lars Sullivan in 1:20. I am really enjoying the build of Sullivan. He feels like a total destroyer like Samoa Joe.
Sullivan starts to pick the bones. Horns bring out No Way Jose. Nigel McGuinness doubts the wisdom of this. Jose has a mic and objects to being jumped by Sullivan at Brooklyn. Jose acknowledges Sullivan's toughness. Sullivan invites Jose into the ring. Jose is a bit wary on entering, looks like he is climbing into a shark tank with a shark. Jose says he wants to see how tough Sullivan is when he back isn't turn. Jose suddenly attacks Sullivan. After a few blows, Sullivan comes out of the corner with a big clothesline and Jose takes a bump on the mic. Sullivan destroys Jose too, leaving him on the mat and bleeding from the mouth.
[ J.J.'s Reax: Sullivan is already well positioned near the top of the mid card. Let's see if he continues to hold up his end of the bargain. ]
"Earlier this week" with Johnny Gargano at the Performance Center. He says Takeover was a great event. He says he lost focus, takes responsibility, and it won't happen again. Riddick Moss and Tino Sabbatelli come out. They take credit for breaking up #DIY. He challenges one of them to face him next week.
Sonya Deville vignette.
Recap of Sanity and the security team getting beat up, likely from Cole, Fish, and O'Reilly.
Video message from Sanity.
Eric Young says that they wanted to welcome Cole, Fish, and O'Reilly to NXT. They will look back at Takeover and realize it was a mistake. Young doesn't care about their past or their egos. Sanity only cares about chaos.
Zeda makes her way out for her debut. We ar told she is a singer, model, wrestler, and MMA fighter.
3. SONYA DEVILLE vs. ZEDA
Rapid sequence takedowns from Deville. Zeda rolls Deville up for two. Deville tries to pick a leg, it is blocks, Deville taks her down.
[Q3] Spear sends Zeda rolling under the ropes for a breather. Deville chases her and rolls her back in. Deville absorbs a kick and responds in kind. sliding knee, armbar for the win.
Winner: Sonya Deville in 1:48. Good match to present Deville as a threat.
At the performance center, we see Oney Lorcan and Danny Burch teaming up together. Regal is excited about it and makes sure that it got taped. Ruby riot needs to talk to Regal. She asks for a handicap match against Peyton Royce and Billie Kay. He won't do it, but he offers a tag match. riot doesn't care as long as she gets the match.
[ J.J.'s Reax: I am much more interested in Lorcan and Burch pairing up, as I hoped for a few weeks ago, than any continuation of the Riot/Iconic Duo feud. I liked that Regal ensured we would not see another handicap match in a short period of time. ]
4. KASSIUS OHNO vs. HIDEO ITAMI – No Disqualification Match
As soon as the bell rings, Ohno charges but Itami rolls out the ring. They get back in the ring. Ohno catches a crossbody, body slam followed by a leg drop. Ohno disrespectfully kicks Itami. Ohno stops himself from going over the ropes, but Itami follows up, then smashes his face on the turnbuckle and over the ropes. Itami goes outside and continues to slam Ohno's head into the steps. Ohno crawls into the ring. Itami follows and lands some stout kicks. Unrelenting attack in the corner. Hesitating dropkick, cover for two. Itami goes outside looking for a weapon and comes up with a chair. He slides it into the ring, Ohno gets it, throws it at Itami, Itami catches it and uses it to block the rolling elbow. Ohno is writing on the floor heading to break.
[ Break ]
Ohno is still on the ground after the break, taking stomps. Ohno gets up in the face of the kicks and hits a dropkick to get a break. Ohno runs Itami over twice, then a Shining Wizard and a running senton. Ohno wants a neckbreaker, Itami yanks his arm, tries a GTS, but Ohno slips out. Ohno wants a GTS, Itami slips out, Ohno hits a rolling elbow out of nowhere. Itami rolls out of the ring and away from a cover. Ohno is slow to get up. Itami backs up the ramp but Ohno has kicks for him. The crowd demands tables. Another rolling elbow. Itami reverses a suplex with one of his own, dropping Ohno on the ramp. Ohno sells severe elbow pain. Itami is back on the attack and gets the chair. He sets the chair on Ohno's face and lands a hesitation dropkick to the chair. Cover for a nearfall.
[Q4] Itami paces around the ring, demanding that the crowd respect him. He jaws at Ohno, so Ohno has a big punch. Ohno wants the elbow, Itami cuts him off with a kick, tries a punch, Ohno ducks it, hits a massive low blow, rolling elbow for the win. Itami sold that low blow like a character in Mike Tyson's Punch Out.
WINNER: Kassius Ohno in 10:20. Wow, so Ohno gets his first win since he sent Elias Samson to the main roster… with a low blow? Really? Itami had an amazing match against Aleister Black at Takeover, that felt like they had legit beef with only about 45 seconds of build. This feud has been brewing for months, and this was it? The match was decent, and it started at the right pace, but they didn't seem like they truly hated each other here, or wanted to kill each other. I haven't been impressed with a Kassius Ohno match since he fought William Regal.
Next week, Pete Dunne will defend the UK Championship from Wolfgang. That will be a good match.
Willing Regal is in the ring and brings out Asuka. She is all smiles. Big, big reception for Asuka. At least one member of the audience is in tears. Asuka reminds us that her championship reign is nearing two years. "Thank you Asuka!" from the crowd. She puts over her past opponents, and says that she loves NXT, and that she grew so much in NXT, and is grateful for it. Regal says that she has done nothing but defend the championship with honor (except that one match with Ember Moon). She has risked everything to defend it, and is one of the greatest champions in WWE history. The NXT universe has known it, and now it is time for more people to find out. He and Asuka have decided to start negotiating to send her to Raw or Smackdown. But Asuka will be dropping the title. This is a big opportunity for Asuka, and the rest of the world will know what they know… "no one is ready for Asuka!" "Thank you Asuka" from the crowd, and the women's division comes out from the back to applaud from the ramp. And then a number of the men. Peyton Royce looks like she is crying. The whole roster looks like it is out there now. "You are NXT! I am NXT! And wherever I go, NXT comes with me."
Ember Moon makes her way through the crowd and into the ring. She has smiles, then a handshake. But she pulls the hand back, smiles, and they hug. Moon holds Asuka's hand up then they hug again. Triple H comes out with a bouquet of flowers for her, and gives her a hug. Asuka is finally crying, and she bows to him. Triple H introduces for the final time the undefeated, 523 days reigning, NXT Women's Champion.
[ J.J.'s Reax: I liked the show of respect as a concept, but a number of people, particularly Moon, basically dropped character in a way that damages the product. ]
FINAL REAX: The Itami – Ohno match was a bit of a letdown, but I am really enjoying Lars Sullivan far more than I should. The Asuka sendoff was what we expected for a number of reasons, and they are always touching, but again, I dislike people like Ember Moon breaking character immediately after the rivalry they had. If she doesn't take it seriously, why should I?
---
NOW CHECK OUT LAST WEEK'S REPORT: NXT TV REPORT 8/30: A new season begins with McIntyre as champion, Roode vs. Strong, Riot vs. Royce