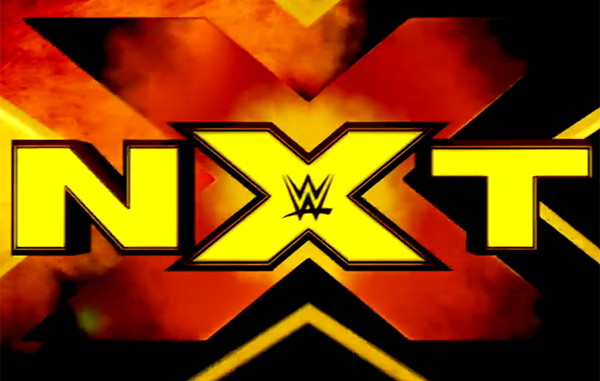 ---
SPOTLIGHTED PODCAST ALERT (YOUR ARTICLE BEGINS A FEW INCHES DOWN)...
---
NXT TV REPORT
SEPTEMBER 13, 2017
TAPED 8/24 IN ORLANDO, FLA. AT FULL SAIL UNIVERSITY
AIRED ON WWE NETWORK
REPORT BY JUSTIN JAMES, PWTORCH CONTRIBUTOR
[Q1] NXT is going to open with the Ruby Riot and partner vs. Peyton Royce and Billie Kay match. Video flashback to last week when Riot requested this match from William Regal. Hey wow, there is a female referree.
1. RUBY RIOT vs. PEYTON ROYCE and BILLIE KAY
For some reason, Riot doesn't have a partner for some reason. The referree struggles to keep Royce and Kay from spending too much time in the ring at the same time. Nikki Cross slowly makes her way through the crowd, then to the ringside, as Riot tries to fight Royce off. Royce with a chicken wing through the ropes, unique move. Double front suplex into a two count. Cross is eying the action from ringside. Riot ducks a discus clothesline which lands on Kay, then she shoves Royce into Kay, dodges an elbow drop to get a breather. Cross jumps on the apron, then tags herself into the match. She runs Kay over then knocks Royce off the aprons. Crossbody to Royce when she tries to interfere. Riot is confused. Spinning neckbreaker stuns Kay. Cross calmly walks to the corner, tags Riot in, then leaves to the back. Top rope senton from Riot wins it.
WINNER: Ruby Riot in 3:54. Truly bizarre match. Why was Cross allowed to tag in? Cross stole the show, hyping the audience for her return, looking like a dominant force to take our Royce and Kay, then leaving to let Riot get the win, while still being able to make her point: Cross could when where Riot struggled.
Back to last weea when Riddick Moss and Tino Sabatelli took credit for breaking up #DIY and Johnny Gargano challenges one of them to a one-on-one match. Mauro Ranello tells us that Garganno will be facing Moss.
Backstage with No Way Jose. He is asks about Lars Sullivan. Jose says that Sullivan is a beast, and animal, then calls out Sullivan for his constant post-match attacks. Jose says that someone needs to teach Sullivan a lesson, and he will be that guy, and challenges Sullivan to a match next week.
[Q2]
2. JOHNNY GARGANO vs. RIDDICK MOSS (w/Tino Sabatelli)
Moss immediately controls Gargano with a wristlock. Moss uses his size and strength to manhandle Gargano. Gargano wants a huracarana, but Moss blocks it, Gargano slips away as Moss wants to transition to a powerbomb. Back elbow sends Gargano to the mat clutching his nose. Moss delivers knees to the midsection. Moss is looking like a monster heading to break. [c]
Moss with an abdominal stretch out of the break. Gargano fights out, but Moss uses his shoulder to ram Gargano into the corner then deliver stout punches. I don't think Gargano has landed a single shot in this match. Moss stomps Gargano into next week in the corner. Whips into two corners. Gargano manages to land forearms, then gets over in the corner, roundhouse off the mat, then clotheslines Moss over the ropes. Baseball slide, then a flip dive off the apron. Sabatelli grabs a boot to slow Gargano down, letting Moss prep a powerbomb, Gargano slips out, then he locks in a crossface. Moss gets to the ropes. Gargano can't believe that Moss got to the ropes, and looks shaken. That gives Moss the time to land a clothesline, then a fallaway slam sending Gargano to the apron. Gargano can barely stand, but he fends off Sabatelli on the outside, lands a spear through the ropes, and gets the win.
WINNER: Johnny Gargano in 8:28. Moss just dominated that match and looked pretty good in the process, managing to keep about 8 minutes of lopsided offense interesting. The story here is Gargano doubting himself, and struggling to get his mojo back.
Street Profits promo video. They are up next.
Amazing how into these guys the crowd is. Nice to see Dawkins getting some fan support after years of struggling.
They are facing the Ealy Borthers. Ranallo helps us out by telling us that Gabriel has a tattoo on his left arm, and Uriel has one on the right.
[Q3]
3. STREET PROFITS (ANGELO DAWKINS and MONTEZ FORD) vs. THE EALY BROTHERS (GABRIEL EALY and URIEL EALY) – Tag Team Match
Gabriel backs Dawkins into the corner. Watson's voice cracks as he explains what "Street Profits" means. Gabriel yanks Dawkins' headbands off which makes Dawkins angry, he fights back, tags in Ford. Uriel tries to interfere, Ford and Dawkins take him out. Then they double team Gabriel. They do a complicated hand slapping routine which lets Uriel come in. Gabriel tags in and they isolate Ford. Ford tags Dawkins who takes out Gabriel and Uriel by himself. Popup spinebuster, frog splash from Ford ends it.
WINNERS: Street Profits in 2:52. I think Ford has the better ring game of the two, but Street Profits have hit on a formula that the crowd seems to enjoy and will hopefully give them a chance at success.
Back to last week with Asuka's send off, including a summary of her NXT career. Corey Graves calls her the scariest member of the roster. Bayley puts her over.
[ J.J.'s Reax: What I did like about the way they handled Asuka is that she did not lose, she relinguished the title without ever losing a match. Even without the injury, there was nothing more for Asuka in NXT. There was no way left to get the title off of her without it feeling like a farce, she was so dominant. They can't go to this well too often of course, but I liked it. ]
Backstage interview in William Regal's office. He is asked about the future of the Women's Division without Asuka. He says he needs to think about her to get the title on someone else.
Recap of three weeks ago in Brooklyn when Wolfgang helped Pete Dunne win a tag team match, putting himself at the front of the line for the UK Championship.
Nigel McGuinness tells us that next week, Aleister Black will address the NXT Universe. Wow, I don't think we have ever heard him speak.
Backstage interview with Wolfgang. He points out that he pinned Tyler Bate who was the previous UK Champion.
Backstage with Pete Dunne. He has nothing to say, just puts the belt in his mouth to hit the ramp.
[ J.J.'s Reax: Dunne has such great swagger and presence. He reminds me quite a bit of Kevin Owens in that regard. ]
4. WOLFGANG vs. UK Champion PETE DUNNE – UK Championship Match
[Q4] Dunne immediately starts to work Wolfgang over, then rolls into a cover fo two. Dunne continues to control Wolfgang. Wolfgang with a waistlock, but Dunne gets to the ropes. Dunne locks up Wolfgang's hand and delivers kicks. Wolgang with a trio of thunderous gutwrench takedowns. Wolfgang helds to the top, Dunne meets him there, drops down yanking the arm over the ropes, then lands a slingshot DDT onto the apron. Dunne is looking strong going to break. [c]
Wolfgang is able to break away from Dunne, but sells his left arm. He crushes Dunne in the corner, heads across the ring, Dunne follows with an enziguri, then Wolfgang has a spear to greet Dunne's effort at a follow up. Big flip dive over the top from the large Wolfgang, then a second rope moonsault for two-and-a-half. Big superplex from Wolfgang. Then followed by a Swanton bomb, but Dunne traps him in a cross arm breaker. Wolfgang gets to his feet, Dunne flips over, they trade big movies. Popup pwoerslam, cover, but Dunne kicks out. Dune with a suplex, but Wolfgang has a clothesline. Dunne escapes another popup powerslam, then hits the Bitter End.
WINNER: Pete Dunne in 9:05. Not quite as smooth or viscious as Dunne's previous matches, but Wolfgang moves slower than Tyler Bate. Wolfgang has an impressive moveset for a person of his size.
Post-match, Kyle O'Reilly, Bobby Fish, and Adam Cole rush the ring and surround Dunne. He makes like he is going to slip out, then he tries to attack them. The numbers game catches up until Wolfgang comes to life to even the odds. Dunne starts to slip out, then he thinks twice. Dunne looks like he will return to the ring, but really he just wants to grab the championship and back off as the trio wrecks Wolfgang. They leave.
Trent Seven and Tyler Bate come out to check on Wolfgang. I smell a six-man tag team match coming soon.
Final Reax: That was a really solid episode of NXT. Good action for the most part, though the women's division seems to be slowly losing top workers faster than they can be replaced. It will be interesting to see where Nikki Cross is going. The UK Championship match was not as great as it could have been, I feel like they needed another five minutes, but Dunne was masterful teasing the face turn, then reinforcing his feel character. I like that Johnny Gargano got the win after finding himself, rather than taking a loss.
---
NOW CHECK OUT LAST WEEK'S REPORT: 9/6 NXT TV REPORT 9/6: Big Asuka ceremony, plus Ohno vs. Itami, Almas vs. Bonnie, Lars Sullivan vs. three opponents, Deville vs. Zeda