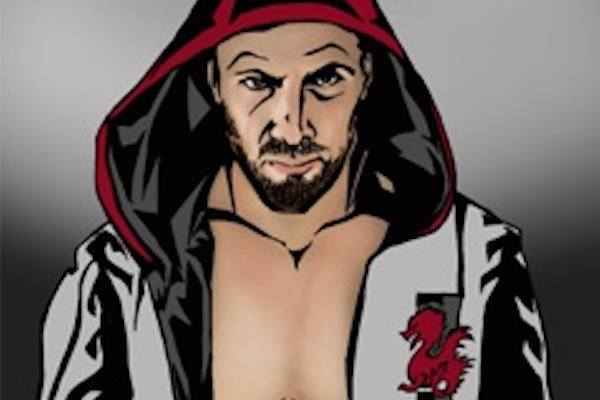 ---
SPOTLIGHTED PODCAST ALERT (YOUR ARTICLE BEGINS A FEW INCHES DOWN)...
---
Art is the creation of something from nothing that elicits a reaction. Pro wrestling embodies that definition. In wrestling, men and women step inside the squared circle and create with their actions, expressions, words, and bodies to garner a specific and distinct reaction from their audience. In turn, the audience responds to, engages with, and affects the work. No other art form in the world carries that uniqueness. In this column, we explore that art form inside real and relevant examples. Enjoy.
---
Watch out for the flying pigs and don't expect a sun tan in hell these days. Against all odds, Daniel Bryan has been medically cleared to compete in a WWE ring once again. This is significant for a variety of reasons. Bryan returning gives the WWE endless dream matches that can draw money and it gives the audience "their" guy back. Bryan was chosen by the audience long ago and while they got to see him crowned, his run on top of the company was cut short due to injuries and retirement.
Daniel Bryan is the most polished artist that the WWE has on their roster today. His connection with the audience is unparalleled and that connection is rooted in the artistry within his performances for nearly 20 years. Whether they're brutal and bloody battles, comedic backstage segments, or heartfelt promos, the realism he displays hooks people and makes them want to watch him. In his official return on SmackDown Live Tuesday night, Bryan harnessed "real" once again. In doing so, he laid the foundation for future business and whether the WWE likes it or not, became their top babyface.
Daniel Bryan's shocking news broke over social media hours before SmackDown Live was set to begin. Revealing the news ahead of the show was a smart move as it created a must-see tone for the program and left fans in anticipation. Once the show kicked off, Bryan had a blank canvas to do what he wanted with. He painted a perfect picture, took that anticipation, and turned it into money.
Bryan entered the arena to a thunderous reaction as undoubtedly everyone in attendance was aware of the breaking news earlier in the day. In typical Daniel Bryan fashion, he yes chanted with an intensity and passion that matched the audience's. With the crowd chanting "welcome back" and "Daniel Bryan," he picked up the microphone, quickly addressed the dastardly deeds of Sami Zayn and Kevin Owens from last week, and then addressed the elephant in the room. Then, with a genuine smile on his face, he told the audience that he "wanted to talk about something else." The crowd roared in approval and Bryan then walked through the last two plus years of his life. He told the audience that through the ups and downs of those years, he focused on being grateful. Bryan was perfect in delivering those words. He talked with the crowd, not at the crowd. With one hand in his pocket, he presented himself in a way that spoke directly to every person in the audience and everyone watching on TV. He made it personal. Generating that emotion can't strictly be chalked up to a calculated artistic decision, but it shows just how polished Bryan is. The art of his delivery was natural and because of it, within two minutes of the promo, he had the entire world in the palm of his hand.
From there, Bryan talked in personal detail about his wife being a supportive rock for him and paused properly at every open moment to allow the fans to cheer with him. He then laid in the theme for his journey. "Fight for your dreams." What's more Daniel Bryan than that? He talked about how Brie Bella pushed him to do just that and that fighting is what Daniel Bryan is all about. The crowd erupted and then in a louder volume, Bryan said you have to "fight for your dreams" over and over as the crowd cheered louder and louder. He then yelled, "and if you do, your dreams will fight for you!"
After, with a slower pace and quieter volume he said "because every hard thing seems impossible, until it becomes real." This was masterful. The way in which Bryan changed volumes and altered his pace with what he said made the audience feel a roller coaster of emotions that mirrored the roller coaster of his career the last two years. He then doubled down on that masterful psychological wizardry and ended his story with a second genuine smile while saying the doctors told him, "you are cleared."
Bryan then thanked a variety of folks including the WWE doctors, WWE officials, his wife Brie, and the fans. As he thanked the fans, Bryan poignantly turned and looked directly into the camera to address everyone at home and then paced the ring ropes while looking out at the crowd to thank those in attendance. This was a small choice, but an intricate one and an effective one. As he peered into the camera and walked around the ring, it felt as if he was reaching out and thanking folks directly with a handshake face to face. It was personal.
Bryan saved the best for last. With a third well placed smile, he told the audience "now onto the fun stuff" and that he "didn't know when his first match would be or who it would be against." In speaking those words, Bryan smartly slowed his pace again. Because of it, the audience was able to take hold of the promo and move it forward for him. Collectively, they pointed at the WrestleMania sign to show Bryan and the world that that was where they wanted his return match to take place. Bryan was brilliant in how he allowed that moment to happen. It took one pause and a slowed down cadence before his audience essentially spoke his words for him. It can't get more personal than that.
This piece of work from Bryan was effective on every level. It allowed him and his fans to celebrate their impossible moment together while also laying the groundwork for future business. Bryan pausing at the right moment to cue up "WrestleMania" chants as the crowd pointed at the sign for him wasn't pulled out of nowhere. Bryan made that moment happen because of his delivery and it will lead to increased WWE Network subscriptions. Bryan brought the crowd together with this promo. He recognized the personal nature of the moment and used it to his advantage. From talking slowly to get his point across, to thanking the audience through the camera, to saying "you are cleared" in a way in which the audience could bask in celebration with him was all done to continue their ride together. "His" fight was always "their" fight and this promo represented that.
Later in the night when Bryan was beat to shreds by Kevin Owens and Sami Zayn, he cashed in the personal equity he built up with his earlier promo. Fans were invested. The beat down worked because Bryan artistically set the audience up so they would feel the emotional and physical pain he felt while getting beat up. Now, people want to see Bryan destroy Owens and Zayn, will pay for it, and will feel a part of his accomplishment when he wins.
Daniel Bryan's ability to connect with and manipulate the crowd the way he did on Tuesday night comes naturally to him. By adding artistic elements, he is able to enhance that natural ability and make himself even more likable to the WWE audience. In 1998, fans fought vicariously through Stone Cold Steve Austin as he worked to take down Vince McMahon and the WWF(E). Now, fans fight vicariously through Daniel Bryan against that same entity, just for a different reason. A reason that, like Daniel Bryan, is real.
A special connection to the audience is what a top babyface needs to have to be successful. Hogan, Hart, Michaels, Austin, Rock, and John Cena all had the innate ability to connect and bring the audience in so they felt a part of their mission. They made it personal. That connection is the basis and foundation of the wrestling business. If it's present, storylines resonate better, are more interesting, and are more effective. Daniel Bryan has that now. It's up to WWE to run with it.
---
NOW CHECK OUT THE PREVIOUS COLUMN: ARTISTRY OF WRESTLING: To insure optimal success, Asuka's promo abilities need to catch up to her in-ring work