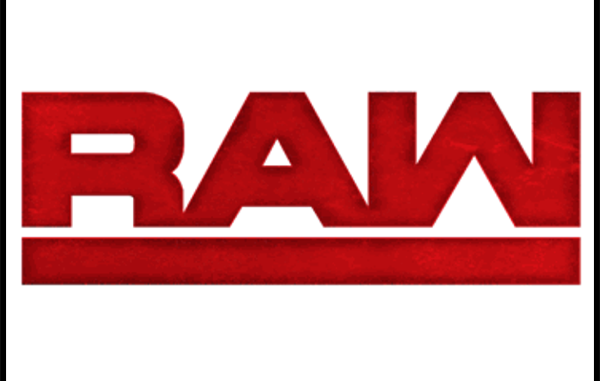 ---
SPOTLIGHTED PODCAST ALERT (YOUR ARTICLE BEGINS A FEW INCHES DOWN)...
---
HEYDORN'S WWE RAW REPORT
APRIL 2, 2018
ATLANTA, GA
AIRED LIVE ON USA NETWORK
Announcers: Michael Cole, Corey Graves, Jonathan Coachman
---
CHECK OUT THE "WADE KELLER PRO WRESTLING POST-SHOW" FOLLOWING THIS EPISODE OF RAW RIGHT HERE…
---
[HOUR ONE]
-The show began with Coach in the middle of the ring for the face-off between Team Stephanie and Team Triple H. Coach  introduced Stephanie McMahon followed by her partner at WrestleMania, Triple H. Cole sold the training that both Stephanie and Triple H took part in to not only prepare for this match, but within their every day lives.
Heydorn's Analysis: Stephanie got some nice heat upon her introduction which is good to see. Triple H had his fair share of cheers, but the important reaction is the one that Stephanie gets. The more heat Stephanie gets, the easier it will be for Rousey at WrestleMania.
Coach then introduced Kurt Angle and his partner, Ronda Rousey. As both made their way to the ring, Cole talked about dangerous of a team this was and the legitimacy within their careers.
Heydorn's Analysis: Great reaction for Kurt and Ronda. Again, Stephanie's reaction will help Ronda. The crowd chanting "Ronda Rousey" is a great sign. 
In the ring, both sat down on their respective sides of Coach. Coach said that the WWE Universe submitted questions, but was promptly interuppted by Triple H. He then addressed Kurt and said it was a shame that the entire crowd was chanting for Ronda Rousey and of course, the crowd cheered even louder. From there, Triple H said that the crowd roar for Ronda would become a deafening silence at WrestleMania because of Kurt Angle. He then ran over Kurt's accolades but said that he never understood Kurt's intelligence. He then told Kurt that he ruined the Ronda signing and set her up for embarrassment on Sunday. He then asked Kurt, why?
Heydorn's Analysis: I liked what Triple H said about Kurt here. Most of the story has been between Stephanie and Ronda and rightfully so. That said, Kurt and Triple H wrestling at WrestleMania is still a big element to the match. Glad they further planted seeds between them ahead of it. 
Before Kurt could answer, Ronda interuppted and asked Triple H why they would sign Ronda with alterior motives. Stephanie tried to interuppted Ronda, but Ronda demanded an answer to her question. Stephanie then gave her one and said they brought her in because she was best for business. Stephanie then said that Kurt and Ronda both work for her and that she'll ask the questions. Kurt then chimed in and said that "she's Ronda freakin Rousey." He then said that at WrestleMania, she'll make Stephanie tap out. Triple H laughed Kurt off and said that her UFC career and her Olympic career mean nothing. Triple H said that within the ring, he and Stephanie make the rules and that there is a learning curve in the wrestling business. He then said that it was a foregone conclusion that a loss was coming for Ronda at WrestleMania.
Heydorn's Analysis: Triple H and Stephanie did a great job of building Ronda up big within their tear-down of her. If you read between the lines, even as they dismiss her UFC career, they are referencing it for a reason and to show what a big deal she is. Smart booking. 
Coach then read a Twitter question that asked why it was important for Stephanie to win at WrestleMania. She answered with an explanation that centered around everyone respecting her. The next question was for Kurt Angle. He said he wanted to tag with Ronda because she was the baddest woman on the planet. Then coach asked the final question which was "what were their final thoughts before WrestleMania." Stephanie said that this path was decided by Ronda and that the records will say that she lost to Stephanie. She then said that the whole world knows how she handles losses. Ronda responded by asking Stephanie which hand she wrote with because she wanted to make sure she'd be able to sign her checks after WrestleMania after she rips her arm off.
Heydorn's Analysis: I liked these lines quite a bit and even chuckled out loud as they were said. Stephanie was able to address the elephant in the room that is Ronda's losses and Ronda looked like a bad ass in her response to them. Smart of the WWE to go here on the final encounter between the two sides before WrestleMania. 
Coach then said that they would do a classy and professional photo-op between the two teams. From there, the two sides faced off and Kurt and Triple H shook hands. Stephanie attempted to shake Ronda's but after Ronda denied her, he pointed and taunted Ronda who then stepped up into her face. Kurt got in between the two and then was hit from behind with the microphone by Triple H. Ronda grabbed Triple H after and from behind Stephanie put Ronda through the table. From there, she berated Ronda and yelled "don't mess with The Authority." (c)
Heydorn's Analysis: Wow, well that certainly was a surprising end to this segment. I should have been tipped off by the covered tables, but wasn't because I just didn't think a bump that big would happen before the match. Going into this, I was of the thought that Stephanie could get little to no offense in on Ronda Rousey ahead of the WrestleMania match and in the WrestleMania match. Its beyond laughable to believe that she could. That said, the way this was executed worked just fine. Stephanie attacked from behind while Ronda was distracted by one of the greatest of all time in Triple H. That seems reasonable enough to me. Now, if Ronda goes 50/50 with Stephanie at WrestleMania, I amend this comment. After what took place tonight, Ronda needs to destroy Stephanie at WrestleMania. That is the payoff that they setup with this angle. If the WWE goes back on it in anyway, it will weaken Ronda Rousey which is something that is not what will grow her character and money drawing ability down the road for the company. As a go home segment for this feud, I'd give it a B+. I thought they did enough before the physicality and to justify that physicality, the WrestleMania match can only go a certain way now. 
(1) BAYLEY vs. SONYA DEVILLE
After the commercial, Bayley was in the ring ahead of her match with Sonya Deville. As the match began, Michael Cole questioned whether or not Bayley was fully "there" given the current relationship between her and her best friend, Sasha Banks.
Deville got the upperhand early in the match with a handful of strikes. Bayley reversed the momentum with a swinging arm drag take down. She went for the pin after, but Deville kicked out at two. As this happened, the announce team fully broke down the history between Sasha and Bayley throughout the last few months.
Back in the ring, Deville caught Bayley with a back elbow which gave her the momentum again. The broadcast then went to commercial. (c)
After the commercial, Deville was still dominating Bayley. She connected with a spinebuster and then covered for a two count. After the pin attempt, Deville crushed Bayley with knees to her face and followed those with a running knee. She then covered again and got another two count. Out of the pin, the crowd chanted for Bayley as she dodged a kick. From there, she punched Deville in an attempt to get momentum back.
Bayley then fully got control of the match after she jumped off the top rope and connected with a splash. After, Bayley pinned, but only got a count of two. From there, Deville rolled out of the ring and mingled with Absolution. Bayley followed, but then was hit from behind by Mandy Rose. Deville tossed Bayley back into the ring and after back and forth action, Bayley rolled Deville up for the 1,2,3 win.
WINNER: Bayley via pinfall
-After the match, Absolution beat down Bayley which brought out Sasha Banks for the save. The announcers were stunned that Sasha made the save given what happened last week. With the crowd cheering, Bayley and Sasha looked at each other in the ring. Sasha demanded that Bayley raise her hand because she helped. Bayley refused and after Sasha grabbed her face the two brawled again. From there, Absolution picked up the scraps and left both Bayley and Sasha laying in the ring. Cole finished the segment saying that the personal problems between Bayley and Sasha are getting in the way of their business. (c)
Heydorn's Analysis: Not much to say about this match as it was simply an avenue to build dissension between Sasha and Bayley. On the surface that worked as they added a chapter to their story, but it was very similar to the last chapter. For Bayley and Sasha, WrestleMania can't come soon enough. They need that enormous blockade to get out of their way so they can get to the meat of this feud which will presumably be a match. 
-Out of the commercial break, Michael Cole and Asuka cued up a promo hype video for Asuka.
Heydorn's Analysis: Very good video to hype Asuka. We've come to expect that now from WWE as a company. Asuka and Charlotte need a very good face to face segment this week to put a bow on the build. Videos are great, but they need more to take them across the finish line. 
(2) FINN BALOR vs. SETH ROLLINS
Finn Balor hit the ring first to a nice response from the audience as usual. As Balor made his way down to the ring, Cole said this match was about momentum heading to WrestleMania before sending the broadcast to commercial.
After the commercial break, The Miz was at the announce table for commentary as Rollins music cued up for his entrance. Just like Finn Balor, Rollins got a great reaction. On commentary, Miz highlighted why he was the underdog in the championship match on Sunday at WrestleMania.
Heydorn's Analysis: Heels are supposed to talk crazy, but Miz is right on the money when he said he's the underdog. This match will be difficult to execute properly if Miz continues to give us real talk like this.
In the ring, Balor got the upperhand out of the gate. The crowd battled back and forth with Balor and Rollins chants and overall, were hot for the start of this match. On commentary, Miz talked about how much more this match means to him now that he is a father. Back in the match, Rollins and Balor traded arm drags and shoulder tackles before the two stood off against each other face to face. This "pause" in the action send the show to commercial. (c)
Out of the commercial, Balor was on fire in the ring. He connected with a dropkick and followed that up with a variety of kicks. From there, the two seemed to get angry with each other and both pushed one another back and forth in the middle of the ring. After, the two brawled before Rollins tossed Balor to the outside.
[HOUR TWO]
From there, the two battle on the outside of the ring and exchanged chops. Rollins eventually tossed Balor back into the ring, but Balor immediatley turned around and tossed Rollins right back out. Balor followed up with a drop kick and then he tossed Rollins back in. With Rollins down and back in the ring, Balor covered, but only got a two count. Out of the pin, Balor chopped Rollins in the corner and then whipped him to the ring post. Rollins countered and sent Balor face first into the turnbuckle. From there, Rollins connected with his top rope neck breaker and covered for a count of two.
Heydorn's Analysis: Miz isn't doing himself any favors on commentary. He's simply coming off too likable while talking about his daughter. He needs to take those comments one step further and truly heel them up for them to have a positive effect on this match.  
Out of the pin, Rollins locked in a sleeper hold as the broadcast split screens and showed a WrestleMania commercial for AJ Styles and Shinsuke Nakamura. When the split screen ended, Rollins still had control of the match and destroyed Balor with a running knee to the face. After, Rollins covered by got a two count. Out of the pin attempt, the two exchanged chops before Balor gained momentum in the match with forearms to the face. From there, Balor hit more chops on Rollins. He then connected with a spinning sidewalk slam and went for a pin attempt, but only got a two count. Balor proceeded to attempt Sling Bade, but it was countered by Rollins. The counter sent Balor to the outside of the ring and Rollins capitalized by connecting with a suicide dive through the ropes. (c)
After the commercial break, Balor nailed Rollins with Sling Bade. He followed with his dropkick, but Rollins countered with a superkick and a cover for a two count. The crowd popped big for this spot and chanted this is awesome. Out of the pin, Balor connected with kicks to get Rollins down. He then went to the top rope for his Coup De Gras finish, but Rollins got out of the way and climbed the top rope. Eventually, Balor pushed him off, but Rollins climbed up to to deliver a super-plex. As he landed, Balor rolled through for a two count cover. Rollins his his knee and covered again, but Balor kicked out. From there, Rollins went for a top rope splash, but Balor countered by getting his knees up. The crowd chanted "yes" as both guys worked to get to their feet. Balor was first up and after Rollins rolled out of the ring, Balor worked to kick Rollins, but he caught his foot. From there, Rollins attempted a powerbomb into the barrier, but Balor countered.
Heydorn's Analysis: You could hear the crowd buzz as Rollins went for the powerbomb that injured Balor over a year ago.
Balor countered with a dropkick into the guardrail instead. Balor tossed Rollins back into the ring and after back and forth action, Rollins connected with the Stomp for the 1,2,3 win.
WINNER: Rollins by pinfall
Heydorn's Analysis: Really great match. Rollins and Balor have a tremendous chemistry together and it showed. Adding Miz to this at WrestleMania will give it another layer, but physically he just can't go like Rollins and Balor can. That said, I trust that the three competitors in the match will be able to utilize each of their strengths to put on a good performance. This one on Sunday is a match lurking in the dark as a match of the night candidate. 
-After the match, Cole and the announce team heavily promoted the WrestleMania card as well as the WWE Network specials that are currently available. (c)
-Out of the commercial, a hype video for Brock Lesnar's reign as Universal Champion and Roman Reigns's path to the title match aired. The video specifically highlighted "Vince's Boy."
Heydorn's Analysis: Why? Why go there again? The "Vince's Boy" line threw this build off the course two weeks ago. Going back to it again is either stupid or stubborn. Either way, its not helping this match or Roman Reigns. Outside of that, the hype video was well produced. Had they left the "Vince's Boy" part out it would have been incredibly effective. 
-After the video, Heyman was shown backstage talking on his phone. Kurt Angle came into the shot and interuppted. Angle said that the most important part of WrestleMania is making sure the main event stays intact. Heyman said that he would do it Kurt's way. He said there would be no stress. Angle said that Reigns wants to injure Lesnar more than ever and that he doesn't want Heyman to add fuel to that fire. Heyman ended the segment by saying that him and his client would take it under advisement.
Heydorn's Analysis: Heyman is fantastic. Everything he touches seems real and not produced even though its obviously both of those things. Its an art and he's mastered it. 
-The broadcast headed back to the ring where The Bar made their entrance. Michael Cole promoted that after the break, The Bar would get answers on who Braun Strowman's partner may be at WrestleMania. (c)
-After the commercial break, in the ring The Bar addressed Braun Strowman. The told Strowman to listen up and that they didn't care who his partner would be at WrestleMania. They said that no matter who he chooses they'll never be a real team and that they will never be champions. From there, Strowman's music hit and Braun walked out to a major pop. He had a mic in hand and said that they are right in saying that he doesn't play well with others. Strowman said that he did in fact have a partner and that partner didn't appreciate what The Bar just said. Cesaro then said for the partner to come out and Strowman said he would if one of them accepted a match with him. Cesaro and Sheamus talked it over and agreed to Strowman's stipulation. Strowman then said he'd go get him and walked backstage.
Strowman's music hit again and "Brains" Strowman walked out. Obviously, this was Braun Strowman and the crowd really deflated after the announcement. In the ring, Strowman revealed himself and after a quick beat down by Sheamus and Cesaro, Strowman got the upperhand as The Bar ran off. As this happened, Cole still mentioned that Strowman needed a partner at WrestleMania.
Heydorn's Analysis: Brains Strowman? You have to be joking. Out of all the ways to extend this story one week to do the partner reveal at WrestleMania, this had to be the worst way possible. Aside from it being totally lame, the announcers oversold it to the millionth power. 
-A Shattered Dreams production aired from Goldust in which he detailed his involvement in the Andre The Giant Battle Royal. The Shattered Dreams promo cut to Woken Matt Hardy who said he would delete Goldust in their match. (c)
(3) GOLDUST vs. MATT HARDY
After the commercial, Goldust had the momentum against Matt Hardy. Goldust connected with a vicious spinebuster and then locked in a head lock. Hardy escaped the hold and then smashed Goldust's head off the turnbuckles. Hardy then attempted a bulldog which was countered. Instead, he hit a Side Effect and then covered for a two count. Out of the pin, Hardy attempted the Twist Of Fate, but Goldust countered with a powerslam. From there, Goldust missed a top rope maneuver and then was rolled up for a two count. Out of the pin, Hardy finally connected with the Twist Of Fate for the 1,2,3 win.
WINNER: Matt Hardy
-After the match, Hardy talked to the Andre The Giant trophy before the show went to commercial. (c)
Heydorn's Analysis: That was what it was. Clearly the ATGBR is pretty much an after thought and this match signified that. 
-Alexa Bliss and Mickie James executed a selfie video WITH the big letters on the screen. Both made fun of Nia Jax and her weight. Bliss then said at WrestleMania after she wins, Nia will be blubbering in her blubber. (c)
Heydorn's Analysis: Eye roll. The content was simplistic here and the words on the screen are just awful. To this point, this feud went deeper than blubber comments. This segment won't kill the story or set it back too much, but why such a deviation from what worked to this point? 
-When the show returned from commercial, John Cena's music hit and Cole pondered "will John Cena have a match at WrestleMania."
[HOUR THREE]
In the ring, Cena grabbed the mic and paused as the crowd chanted "Undertaker." From there, Cena said that he was wrong and that he's out of time. He said he still received no answer. He said since time was up, silence means no. Cena said that he did all he could to get the Undertaker back and that he will still be fired up heading into WrestleMania. From there, Cena said that he does not have a match at WrestleMania and that he would not enter any other match. He said in doing so, he would be taking a spot from someone else. He said that he called Undertaker our as a last chance and it was a match in which nobody would get held back.
Heydorn's Analysis: Again, I'm not buying this build. Cena certainly does a great job of selling the story and the live crowd buys it, but to me it isn't believable. On the surface, I just don't think a baiting story is needed with stars that are as big as Undertaker and Cena. 
From there, Cena said his life has changed dramatically in the last year. He then said that this WrestleMania may be the perfect time for more change. The crowd chanted "Undertaker" once again and Cena paused to allow it to grow. Cena addressed the chant and told the crowd that he hopes he heard the chants but didn't think he did. Cena then said that he was going to WrestleMania as a fan and that he was excited for it. He said he was proud to watch the likes of Finn Balor, Seth Rollins, Daniel Bryan, AJ Styles, and Rusev get their WrestleMania moments.
Heydorn's Analysis: I don't understand why fans pop for "seeing Cena as a fan" at WrestleMania. He isn't a fan. He's a competitor that should want to compete. 
Cena then apologized for the Undertaker and said that he did all he could to summon him. He then said that they hadn't tried in Atlanta. From there, the crowd got really loud and chanted for Undertaker again. Cena questioned whether they would be loud enough and told them they would really have to make some noise to summon the Undertaker. The crowd popped huge. As the crowd loudly chanted "Undertaker" Cena looked down at the mat and appeared dejected. He tossed his hands up and as the crowd saw his reaction, the crowd booed. Cena said that Undertaker simply doesn't have the decency to do anything. Cena said he wasn't upset about WrestleMania, but that he was just upset with Undertaker himself. He then called Undertaker a dead man walking for ignoring the people. This prompted a "Cena" chant from the audience as Cena's music cued up and he left the ring.
Heydorn's Analysis: No two ways about it, this segment was terribly disappointing. A match of this magnitude needs to be made official ahead of WrestleMania. I can stomach Cena baiting these crowds to tell this story, but Undertaker absolutely needed to accept in order for it to work. I could respect that outcome even if I don't agree with how it got there. As it stand now, Cena simply trolled the fans for weeks on end. As I've said for weeks, the WWE made this story more complicated than it needed to be and that complication led to disappointment. This segment was the cherry on top of that narrative. 
-After Cena walked backstage, a recap video of the Ronda/Stephanie segment aired from earlier in the show. (c)
-From the commercial, Roman Reigns was shown backstage. Angle confronted him and told him that he didn't want any problems later in the night between him and Lesnar. Reigns said he respected Kurt enough to hear Paul out but that he would walk out and make a confrontation if needed.
Heydorn's Analysis: This gave what will inevitably be the main event segment some intrigue. Reigns was passionate with his promo and came off ok in his interaction with Angle. Not great, but ok. 
-Elias was in the ring and received a nice cheer from the crowd upon his announcement. Elias played a few riffs on the guitar before asking the audience "who wants to walk with Elias." He then trolled the Atlanta fans with a promo on what a dump the town is. He then started a song for the crowd, but was stopped by Heath Slater and Rhyno.
(4) ELIAS vs. HEATH SLATER
The match started with Elias shoulder tackling Slater into the corner. He continued his offense before Slater got the quick upperhand with a running knee to the face. He followed with another, but then was clocked by a knee from Elias. Elias then hit the Drift Away for the 1,2,3 win. (c)
WINNER: Elias via pinfall.
Heydorn's Analysis: Elias has to pick a lane. He can't work to get cheers and then work to get boos. Its not being a heel, its being a troll. Trolls don't draw money. Elias is getting a reaction, he just needs to harness a direction so he can use that reaction to make himself a bigger star and a bigger draw.
-After the commercial, Braun Strowman was shown walking backstage and he ran into Curt Hawkins. Hawkins then tried to convince Strowman to pick him. Strowman asked what his win/loss record was and Hawkins admitted it wasn't good. Hawkins said that partnering with Braun could be his big break. From there, Strowman tossed him through a wall.
Heydorn's Analysis: See? This is all they have to do with this story. This saved the earlier nonsense regarding "Brains Strowman."
-A backstage interview aired with Nia Jax and Renee Young. Nia said that the attacks from Bliss took her back to growing up and being insecure with herself. She said that now she knows who she is and that she is just her. Jax said that she's disappointed in herself for trusting Alexa Bliss. Jax then said she doesn't take any sh*t. The crowd popped for that line and Jax said she is proud for who she is. Jax then addressed Alexa directly through the camera. She called her a pathetic fly and that at WrestleMania she'll squash her like a bug.
Heydorn's Analysis: Defining moment alert! Nia was excellent within this piece. She came off as real, vulnerable, and tough all at the same time. She was short and sweet while addressing Bliss and it worked like a charm. The fans were loudly cheering Jax when the interview was over and clearly can't wait to see Jax get to Bliss at WrestleMania. A home run on all accounts. 
-After the interview, Alexa Bliss and Mickie James made their way to the ring for their tag team match. (c)
(5) ALEXA BLISS & MICKIE JAMES vs. ASUKA & DANA BROOKE
When the show returned from the commercial break, Dana Brooke entered the ring and was followed by Asuka. As Asuka walked to the ring, Cole said that Asuka couldn't get ahead of herself and that this match counts within her streak.
The match  began with Bliss and Brooke tying up in the middle of the ring. As this happened, Cole questioned how Bliss would react to the Jax interview. In the ring, Bliss took over the momentum by delivering blows to the back of the neck of Brooke. With the momentum on her side, Bliss made the tag to James who kept up the offense by utilizing and armbar. As Brooke was getting beat up, the audience chanted "we want Asuka." James laid the heat on Brooke with vicious strikes and submissions as the show went to commercial break.
Heydorn's Analysis: The Asuka chants are music to my ears. They show that she's coming off as a top star and that the crowd is excited to see her. Smart to build the match around her getting the hot tag. 
After the commercial break, Brooke was still getting dismantled by James and Bliss. Bliss and James exchanged tags many times over to keep the momentum and kept Asuka out of the match. Cole played up and sold the fact that Asuka's streak could be in danger and that she hadn't even entered the match.
Eventually, Brooke hit a suplex on Bliss and then finally made the tag to Asuka. Asuka cleaned house to a huge pop from the Atlanta crowd. Asuka won the match for her team by locking in the Asuka lock on James. James tapped out seconds into the hold.
WINNER: Asuka via submission
Heydorn's Analysis: I liked the psychology and use of the hot tag in this match a lot. It painted Asuka as a huge star and the crowd reacted positively for it. 
-After the match, Bliss and James destroyed Dana Brooke before Nia Jax ran down for the save. Both James and Bliss attempted to run away and Jax almost caught Bliss, but was hit from behind by James. Then, Jax stared down Bliss as she dropped James with a massive Samoan Drop.
Heydorn's Analysis: The audience is reacting exactly as Bliss, Jax, and the WWE want them to for this. Jax just touching Bliss is getting a pop. Once again, WWE didn't give it all away and the big moment will come Sunday at WrestleMania when Bliss can no longer run and Jax can get her comeuppance. Jax winning the title is a must at this point. 
-Brock Lesnar and Paul Heyman were shown walking backstage. Angle stopped them and Heyman straight up told him that he would talk positively about his client's big match with Roman Reigns. (c)
-Out of the commercial break, Brock Lesnar's music hit and the Universal Champion walked to the ring with Paul Heyman. As Heyman and Lesnar got to the ring, other Raw superstars walked onto the ramp to essentially make a barricade. Heyman introduced himself and then ran down Kurt Angle and called him a bad mentor for Ronda Rousey. He said that Angle was overcompensating by bringing out stars to protect his main event. Heyman said that Angle has no control and that Lesnar holds all the control. Heyman then said that he would tell the truth. He said that before WrestleMania 30, Brock Lesnar would conquer the Undertaker's streak. Heyman said that was not a prediction, but a spoiler. From there, Heyman said that on Sunday its a fact that Reigns and Lesnar will fight at WrestleMania. Heyman then gave Reigns credit and that his victories and bloodline should be respected. He then said the truth was that Lesnar would pin Reigns 1,2,3 in the center of the ring.
Heydorn's Analysis: Heyman is just money in a role like this. He adds an incredible amount of legitimacy to what he touches and does so in a way that enhances everyone involved.
From there, Heyman said that if for some reason Lesnar loses, it would be the last time the world sees him and Lesnar on Monday Night Raw. Heyman then talked about how Lesnar looked at the world of WWE and the fans. He said that image that is painted about Lesnar in that regard was 100 percent true. From there, Heyman said that after WrestleMania, Reigns will have to go back to his family and tell them that he was conquered by Brock Lesnar. Heyman then called Reigns, Brock Lesnar's bitch.
Heydorn's Analysis: Heyman continued his brilliance and yes, the bitch line was fun to hear. The mastery and the art within this promo lies in how big he built up Brock Lesnar. Heyman was able to make Lesnar out to be a major star that simply doesn't care about anyone but himself. We know this about Brock and Heyman says this stuff on a regular basis, but this time it felt different. Heyman went above and beyond and took Lesnar's elevation to a new level. It was the perfect time to do that so that if/when Reigns wins, he pins a Brock Lesnar that is as big as he's ever been. It's hard to pull off a promo like this because the risk of burying the challenger is there. Heyman walked that line perfectly, but never came close to crossing it.
After "bitch" Reigns's music hit and the other Raw superstars prevented him from walking down to the ring to confront Brock. Reigns then asked why those full time stars would protect a part-time "bastard." From there, the superstars got out of the way and Reigns dropped the mic and marched to the ring. From the outside of the ring, Reigns locked eyes with Lesnar and then walked into the ring as the crowd chanted "lets go Roman." The two circle each other and stared each other down before Lesnar bowed out. With Reigns in the ring, Lesnar smiled as he picked up a chair and walked back into the ring again. Reigns didn't retreat and clocked Lesnar with three super man punches. He then hit a fourth and a fifth which sent Lesnar to the outside of the ring. Reigns then picked up the belt and held it high in the air. Then, out of nowhere, Lesnar hit an F-5 Reigns. With Reigns lying in the ring, Graves sold the fact that Lesnar survived five superman punches and still was able to deliver an F-5.
Heydorn's Analysis: The physicality gave the audience a taste of what to expect but didn't give away too much. Plus, it began a story for their match on Sunday. Graves yelling "Brock took 5 superman punches and still delivered an F-5" certainly was not an accident. This go-home promo worked really well. An small but audible "lets go Roman" chant was heard, Lesnar is shining at an all time high to put Roman over big, and the match psychology has begun. The WWE will take that as a win. 
-The show concluded with Lesnar stumbling up the ramp and Reigns wincing in pain in the ring.
FINAL THOUGHTS: As a go-home show, this did the job. Each feud boiled up and are now ready for the payoff on Sunday. In addition, we got the grand slam from Paul Heyman that we'd been waiting on which helped Roman Reigns immensely. As a lead babyface, he's in the best position heading into a WrestleMania main event than he has been yet. All that said, WWE struck out with John Cena. This major dream match is now simply an afterthought heading into WrestleMania week. Not smart for a guy like Cena who is primed for loads of media between now and Sunday. To me, by not promoting this as a "go" match, money has been left on the table.
---
CHECK OUT THE "WADE KELLER PRO WRESTLING POST-SHOW" FOLLOWING THIS EPISODE OF RAW RIGHT HERE…
---
NOW CHECK OUT LAST WEEK'S REPORT: HEYDORN'S WWE RAW REPORT 3/26: Alt Perspective coverage of live show from Cleveland including additional build to WrestleMania 34, John Cena vs. Kane, and more