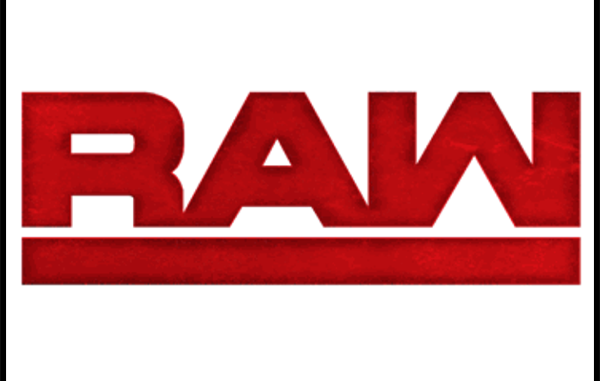 ---
SPOTLIGHTED PODCAST ALERT (YOUR ARTICLE BEGINS A FEW INCHES DOWN)...
---
KELLER'S WWE RAW REPORT
APRIL 23, 2018
ST. LOUIS, MO.
AIRED LIVE ON USA NETWORK
Announcers: Michael Cole, Corey Graves, Booker T
---
CHECK OUT THE WADE KELLER PRO WRESTLING POST-SHOW DISCUSSING THIS EPISODE OF RAW:
---
[HOUR ONE]
-The show opened with the Raw roster on stage along with Vince McMahon front and center for a ten bell salute for the WWWF legendary top attraction Bruno Sammartino, who died last week. Then a five minute video package aired on his career from the early years through his WWE Hall of Fame induction.
-Brock Lesnar walked out to his music with Paul Heyman as Cole introduced the show, noting it is episode #1,300 of Raw. They showed the announcers on camera. Booker T was in for Coach this week. Graves said Coach was actually on assignment. Booker warned Graves not to say anything wrong this week, then laughed. Cole noted that Lesnar signed a new contract with WWE after retaining the WWE Title at WrestleMania. [c]
-Heyman introduced Lesnar as the reigning World Champion. He said the fans are upset because they think he's going to gloat. He said he doesn't make predictions, he offers spoilers. He said Lesnar doesn't gloat, he conquers. "Paul Heyman gloats all night long!" Heyman said. He talked about Lesnar using non-PG tactics to scar up Reigns's face and he took him to Suplex City and left him in a heap "like a piece of Samoan trash to be thrown out the next morning at the biggest WrestleMania of all time." He said Lesnar looks forward to the future and doesn't concern himself with the past. The future is this Friday in Saudi Arabia at "the greatest Royal Rumble event." He said he so craves a UFC fight that he's flying across the globe to be locked in a cage with Reigns. He said Lesnar wanted Reigns again because he's still breathing and he is the one who said he wants to put the title up inside a cage. Heyman said this isn't to Reigns's advantage, and in fact the odds are more stacked against him. "That's not a prediction, that's a spoiler." (He didn't say Lesnar will win as part of that "spoiler," though.) He said Lesnar will shred Reigns limb from limb. He said Reigns won't return to the United States as Universal Champion, but rather in several boxes and a former WWE Superstar and a victim at the hands of Lesnar. Reigns's music then played.
Reigns walked out. Cole said, "He's here. The big dog, Roman Reigns!" Graves said, "Roman Reigns is always here." Cole said Friday is a must-win situation for Reigns. The screen noted that the event airs live at 12 ET, 9 a.m. PT. Booker said Lesnar feels there is unfinished business with Reigns. Reigns entered the ring and stared at Lesnar. There were a few fans trying to start a "Roman" chant, but it didn't catch on. Reigns said: "I don't know how I'm going to get it back, but I do know one thing, St. Louis, I'm coming home with that title." (Hey, I thought only Shane McMahon gets to name the city for a cheap pop during his in-ring promos) He told them they can believe that, dropped the mic, and left.
(Keller's Analysis: That's just not enough from Reigns. The whole "man of few words" bit with the determined stare isn't going to cut it and win over anyone who is still pushing back against him being the star of WWE's top show. This promo, though, seemed in great part aimed at explaining why Reigns is getting another title shot and why the match is in the cage, since the push-back has been that Reigns got a rematch when he lost to Lesnar at WM.) 
-Cole plugged The Kevin & Sami Show with guest Kurt Angle later. They showed Elias backstage. [c]
-They showed Tweet tributes to Bruno from various celebrities including Arnold Schwarzenegger, Dan Marino, Jerry Lawler, Shane McMahon.
-As Elias was about to play his guitar mid-ring, B0bby Roode's ring entrance interrupted.
---
Send your questions or comments about this episode of Raw to wadekellerpodcast@pwtorch.com for tonight's Wade Keller Pro Wrestling Podcast!
---
(1) BOBBY ROODE vs. ELIAS
Cole said fans can watch the Greatest Royal Rumble on their lunch break on Friday. Graves took exception to Cole calling Elias an "up-and-comer" and said he's a main event Superstar. Booker pointed out how combative Graves is. [c]
They wrestled quite a bit longer after the break. They showed a split screen ad for the Greatest Royal Rumble. Elias won with a roll-up.
WINNER: Elias in 11:00.
(Keller's Analysis: This wasn't encouraging for Roode. He got no character introduction for the Raw audience and was used basically to put over Elias. I understand Vince McMahon is higher on Elias than Roode, perhaps rightfully, but the win means more when the guy who loses is built up more first. Maybe it's part of a storyline with Roode, though.)
-Matt Hardy appeared on the big screen and talked about "the most humongous rumble of royalty." He said he and Bray will procure the WWE Raw Tag Team Titles, but they must ascend into the abominable wasteland. Bray showed up and they stared and laughed and then said in unison, "Run!" [c]
(2) MATT HARDY & BRAY WYATT beat THE ASCENSION (Konnor & Viktor)
The Ascension were in the ring after the break. Not an encouraging sign for them as they switch to Raw. Graves pointed out Ascension had success in NXT, but not much since then against a higher caliber of competition.
WINNERS: Wyatt & Hardy in 4:00. [c]
-More Tweets paying tribute to Bruno Sammartino with Triple H, Pittsburgh Steelers, Chris Jericho, Rey Mysterio, and Bruno Mars.
-Cole hyped the Bruno documentary after Raw on WWE Network.
[HOUR TWO]
-Kevin Owens and Sami Zayn walked to Sami's music for "The Sami & Kevin Show." Graves said he is happy and excited for what might become the longest running episodic talk show in Raw history. They sat at a desk like TV talk show hosts and sang their own rendition of "You suck!" Then they introduced Angle. KO asked how he liked their version of his song. Angle told them to keep their day jobs. KO said Angle is bitter because they got off on the wrong foot and he'd be bitter as well if his boss had his manhood in a little jar. Sami said they're just kidding around.
Sami and KO said either Stephanie really appreciates their talents or she must really, really, really dislike him. Angle said, "I wouldn't blame her if she did." He said if it weren't for her, she'd still have Ronda Rousey under her thumb and she'd still have use of her arm. KO said it's pretty well known how much Angle needs this job. KO and Sami debated whether Angle has five or six kids. They checked their research notes. KO pointed out to Sami that he forgot about Jason Jordan. Sami said in his defense, Kurt kind of forgot about him, too. (Didn't the mother just not tell Angle about him until years later?)
Angle said they've been very endearing to him, and he wants to repay them, so he's going to be in the Rumble on Friday, and so will Daniel Bryan. A "Yes!" chant broke out. Angle said also Chris Jericho and many others they've endeared over the years will there Friday. Angle said he's not waiting until Friday, though, because tonight they're facing Bobby Lashley and Braun Strowman. The crowd cheered. KO and Sami looked concerned.
-Backstage Seth Rollins was shown reading an apparently funny text. In walked Bo Dallas and Curtis Axel. Bo said last week they said good bye to The Miz and hello to their futures. Curtis revealed that they're ready to be with Seth and take over this place. "We could be the new Shield!" said Bo. "All we need is the architect. Curtis extended his fist. Seth said it's "a hard no."
-The announcers hyped the Greatest Rumble again, then previewed upcoming matches on Raw. [c]
(3) DREW MCINTYRE & DOLPH ZIGGLER vs. APOLLO CREWS & TITUS O'NEAL (w/Dana Broke)
Cole said the arrival of Ziggler and Drew has changed the entire landscape of everything on Monday nights. Cole said this is a different Drew, a polished and better and more aggressive and physical version. Booker said he had Drew on his podcast and he said the best thing ever was when he left WWE. Drew and Dolph won with the Claymore and Zig-Zag combo.
WINNERS: Drew & Ziggler in 2:00.
-In a post-match interview with Charlie Caruso asked Ziggler why brought Drew to WWE. Ziggler, for no good reason, YELLED THE WHOLE TIME and said everyone knows why. He said nobody has ever watched his back, and now he has someone watching his back. He said Drew is dangerous. Drew said he is dangerous to a locker room that has apparently gone soft. He said he doesn't see any fire or ambition – just people collecting checks, and it makes him sick. "This is what a Superstar looks like," he said. "This is how a Superstar speaks." He said he has all the credentials to back it up. He said to trust him because he isn't what WWE wants, but he is the wake-up call and reality check "this place desperately needs." Ziggler said they don't give a damn about stealing the show "because this is The Show!"
(Keller's Analysis: Strong promo from Drew.)
-They showed Angle backstage watching Drew and Ziggler on a monitor. Chad Gable walked up and said is happy Angle bought him to Raw. He said won't waste it. Angle said he knows. Chad asked about Jason Jordan. Angle said he didn't bring him here to tag with Jordan, he brought him over as a singles wrestle. Gable said he will scratch and claw his way to – at which point Jinder Mahal interrupted. He complained about being made to defend his U.S. Title last week as he was expecting to celebrate his arrival. He said he wants to be sent back to Smackdown. Angle said that won't happen. He threatened to talk to Stephanie. Gable told him to have some respect. Mahal patronizing complimented him for working out and having a nice headband. He asked if it's past his bed time and said he is the kid who teamed with Braun Strowman at WrestleMania. He made a Mini Me joke, which seems way too soon. Gable shoved him. Angle told them to settle it in the ring right now.
-A Smackdown commercial hyped that Daniel Bryan would be the guest on Miz TV. [c]
(4) JINDER MAHAL (w/Sunil Singh) vs. CHAD GABLE
Jinder attacked Gable as Singh distracted him at ringside before the match. Graves said Jinder doesn't respect anybody. Booker said Jinder is thinking of nothing but the U.S. Title and standing in front of him is red, white, and blue and white meat. Okay. Gable tried to outwrestle Jinder early, but Jinder stopped him with a big boot. Cole said Jinder was embarrassed last week and he's been in a terrible mood all week. [c]
Jinder had Gable on the mat in chinlock. Gable rallied and took Jinder down with a dragon screw. Then he kicked his leg. Jinder knee-lifted Gable to regain control. Gable escaped and went for a roll-up, but Jinder blocked it and dropped Gable over the top rope. Then he landed a high knee. Cole talked up Jinder's improvement over the last year. Gable blocked the Khalas and then leveraged Mahal down for a 1-2-3. Gable celebrated at ringside with the fans a bit reminiscent of 1-2-3 Kid beating Razor Ramon. Cole called it the biggest singles win of his WWE career.
WINNER: Gable in 9:00.
(Keller's Analysis: I liked that a lot. Well played upset loss to give Jinder extra anger and frustration to play off of and a big win to indicate Gable is someone worth investing in as a fan.) [c]
-Renee Young interviewed Riott Squad backstage. Ruby Riott, Liv Morgan, and Sarah Logan each talked. Logan talked about hunting animals. She said every woman on Raw is looking over her shoulder and jumping at shadows now that they've arrived. Ruby said when they hit the scene, everyone drops to their knees and begs for help. She said it's messy, unpleasant, and just the way they like it.
-Cole plugged Reigns vs. Samoa Joe at Backlash. [c]
-More Tweet tributes aired for Bruno from Kurt Angle, Vince McMahon, Ted Dibiase, Josh Reddick, and MSG.
-They went to the announcers who promoted the Bruno special on WWE Network.
-Highlights aired of the Lesnar-Heyman segment earlier.
-A selfie promo aired with Samoa Joe, who said he's a little worried he won't have an opponent at Backlash once Lesnar is done with him in Saudi Arabia. He said he might be left buried in the sand of the Arabian desert.
-The announcers pushed the Rumble event again and a 30 day free trial. They talked about Undertaker vs. Rusev. Graves noted it's Taker's first casket match in over a decade. Also, A.J. Styles vs. Shinsuke Nakamura, Seth vs. Joe vs. Finn Balor vs. Miz in a ladder match, and the 50 man Royal Rumble.
-Backstage Bo and Curtis pitched an alliance with Balor because Luke Gallows & Anderson went to Smackdown. They showed off OGBC t-shirts. Balor said no thanks. He pushed their hands down when they made the Too Sweet gestures. "That's better," he said. Curtis and Bo were disappointed, but then lit up with excitement. Bo said, "Are you thinking what I'm thinking" Curtis smiled and said, "No. I actually have no idea what you're thinking."
-They showed KO & Sami backstage getting ready for their match next. [c]
-They showed pictures of WWE wrestlers taking selfies on the South Africa tour this week. (WWE's Twitter has been full of cool "once in a lifetime" moments wrestlers have been having on the tour.)
---
Send your questions or comments about this episode of Raw to wadekellerpodcast@pwtorch.com for tonight's Wade Keller Pro Wrestling Podcast!
---
[HOUR THREE]
(5) KEVIN OWENS & SAMI ZAYN vs. BRAUN STROWMAN & BOBBY LASHLEY
KO and Sami came out first. Graves talked about how upset they are with Angle. Cole said then maybe they shouldn't have antagonized him. Lashley came out next. Cole talked about his agility. Booker talked about how "jacked" Lashley looks. Then Braun came out to a nice pop. Lashley is a big dude, but Braun makes him look almost like a Cruiseweight. KO and Sami rolled out of the ring as soon as the bell rang. They had a conference. Lashley and Strowman pursued them, so they rolled into the ring and stood together. Strowman and Lashley devised a plan and charged. KO and Sami slipped out of the ring again, but Strowman was actually waiting for them. He threw KO into the ring and then went after Sami. Lashley gave him a neckbreaker and a hard charge in the corner. Cole talked about Lashley's dad being a drill sergeant which shaped who Lashley is today. Graves talked up his MMA career. Lashley then beat up Sami. He's got a snap to his offense he didn't have in his first WWE run. There was some light on his bump when Sami gave him a high boot aimed at his face. KO and Sami took over with rapid tags in their corner. Lashley tossed KO out of the ring and then gave Sami a snake eyes and a crossbody for a two count. Sami begged off, but Lashley charged him in the corner. KO pulled the top rope down as Lashley bounced into the ropes. Lashley tumbled to the floor, and KO landed a senton. [c]
KO and Sami worked over Lashley for several minutes. They milked the hot-tag to Strowman. The crowd exploded when Lashley finally tagged Strowman. Strowman charged into KO at ringside, who took a great bump. Then he clotheslined Sami in the ring. Strowman went back after KO with a steamrolling check into the boards. Back in the ring, he hit Sami again. Then back to ringside, rapid-fire, he hit KO with a running dropkick. His energy and effort and speed just took the crowd into a frenzied state. Sami bailed out and ran away. Lashley chased him down and dragged him back to the ring. Strowman then gave him a hard forearm to the chest. "Get These Hands!" chanted the crowd. Braun tagged in Lashley who gave Sami a delayed vertical suplex. The crowd popped for the delay before the drop. Strowman tagged back in. Cole said Sami has no idea where he is. Strowman finished Sami with a running powerslam.
WINNERS: Strowman & Lashley in 14:00.
-The announcers hyped a 10-woman tag main event and Seth & Balor vs. Miztourage next.
-A vignette aired on Baron Corbin showing him hitting big offensive moves. [c]
(6) NO WAY JOSE (w/a parade of dancers) vs. BARON CORBIN
Cole and Graves had to explain to Booker what a conga line is. Booker asked where Adam Rose and his bunny is. Cole said he doesn't get it, it's different, it's a conga line. Booker said No Way Joe stole Rose's script. (Geesh, Booker's instincts for what Vince McMahon would not want to be talked about seems so off.) Cole said, "Booker T, back one night only, thank god!" (Wow!) Corbin then made his ring entrance. He stood on the stage and said he sees through his plan. He said his conga line is a plan to attack him once he gets the advantage in the match. Corbin said No Way is having fun, but his idea of fun is ruining other people's fun. He said he is a former champion and he is on Raw to be champion again. He told Jose he's not on his level. He said as long as he's running around with is group of freaks, "I say No Way, Jose." He walked to the back.
WINNER: No match.
-NWJ said just because Corbin doesn't want them to have fun doesn't mean the party has to stop. He asked for his music. He danced again. Graves said he saw very little dancing and more "full body heaving" going on at ringside. As No Way Jose danced on the stage, Corbin jumped him. Corbin chokeslammed him on his knee, then stood over him with his arms out.
(Keller's Analysis: At first, I was concerned NWJ was going to be jobbed out to Corbin here, so I was pleased that this turned into angle instead. I still expect Corbin to come out on top of this feud, but it's better to not just have Corbin squash Jose out of the gate on Raw. Corbin struck the right tone with his smarmy heel attitude.)
-A "Public Service Announcement" aired called "A Moment of Bliss." She told people not to be a silent accomplice for bullies. She said she was once out with Nia Jax, and she gave a homeless woman her burrito bowl, but Nia ripped the food away from her and gobbled it down. "I'll never forget the look of horror on that lady's face and I'll never forget the sound of Nia just laughing and chewing." Bliss nearly broke down as she lamented that she stood there and did nothing. She said she has to live with that the rest of her life. She then told Sasha, Bayley, Ember, and Natalya that it's not too late for them. She told them not to be a silent accomplice tonight. She said when she beats Nia and takes her title back, she will prove that bullies never win.
(Keller's Analysis: Bliss's delivery here was perfect. She's a heel, so as long as she's put in her place ultimately, this is fair game in terms of storytelling. Bliss represents a of judgmental nasty bullies who see themselves as victims, or who just take joy in picking on others' perceived shortcomings.)
-Finn Balor made his ring entrance. [c]
(7) FINN BALOR & SETH ROLLINS vs. THE MIZTOURAGE
Seth made his ring entrance after the break. The Miztourage then came out. Graves said they're like lost puppy dogs looking for a new master. Seth dove over the top ope onto Bo as Balor landed the Coup de Grace on Curtis for the win. Cole then shifted to plugging the ladder match on Friday for the IC Title.
WINNER: Balor & Seth in 5:00.
-Natalya asked her partners if they're going to be easy prey. Jax said she has a Public Service Announcement of her own: Mocking Nia Jax is bad for your health. Natalya, Jax, and Naomi left, but then Sasha turned to look at Bayley. Bayley turned and walked away. Tension remains! [c]
-More Tweet tributes to Bruno from Edge, the Pittsburgh Penguins, JBL, A.J. Styles, and Bret Hart.
(8) NIA JAX & BAYLEY & SASHA BANKS & NATALYA & EMBER MOON vs. MICKIE JAMES & ALEXA BLISS & RIOTT SQUAD
Graves said Liv "speaks like an Instagram meme reads." Moon dove through the ropes and tackled Liv hard at ringside. They cut to a break. [c]
They went to a split screen and plugged the Greatest Royal Rumble again.
[OVERRUN]
Natalya struggled to stand after a chop block. She could barely stand and the ref backed off Mickie. Natalya tagged in Bayley. Mickie then sadistically kicked Natalya off the ring apron. Sasha and several officials checked on her at ringside. Eventually chaos broke out at ringside. Nia leaped of the ring apron onto the crowd of wrestlers, taking out friends and goes alike. Not sure that was the best strategy. Natalya stood and tried to regain her footing. Mickie slidekicked her with glee, then stomped away at her. Ronda Rousey then marched out to make the save. Mickie backed off into the ring and smiled. You knew there was a "main event" reason this match went on last. Mickie then kicked Rousey from behind. Cole asked what is wrong with her. Graves said she just tempted fate. Rousey rolled into the ring and took Mickie down hard with a fast and hard judo throw and then torqued her arm. Mickie frantically tapped. The ref called for the DQ. Rousey helped Natalya to the back.
WINNERS: Bliss & Mickie & Riott Squad via DQ.
---
PWTorch contributor Zack Heydorn has another live report on Raw available HERE right now.