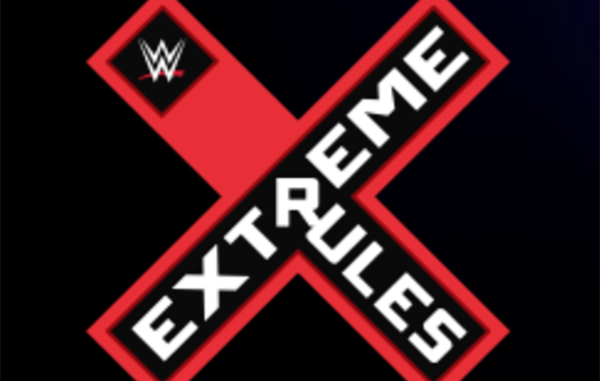 ---
SPOTLIGHTED PODCAST ALERT (YOUR ARTICLE BEGINS A FEW INCHES DOWN)...
---
Wake the pets and call the neighbors, it's time for our exclusive WWE pay-per-view projections!
DISCLAIMER: Projections are based on what the columnist would do if he were booking this event, instead of Paul "NXT" Levesque, Runjin Singh, Ed Koskey, Brian G. James and WWE President Vincent Kennedy Saudi McMahon. Projections are not predictions, because this is the column where everything's made up and the points don't matter. This preview has been sealed in a mayonnaise jar on Funk & Wagnall's porch since noon today. Contestants not appearing on stage will receive a selection of Mohawk Carpeting. A hundred years of carpet craftsmanship. The Mohawk gallery of shimmering, soft and sensuous carpets is now at your color dealer. Pat McNeill's wardrobe provided by Petrocelli. Remember, this is only an exhibition. This is not a competition. Please, please, no wagering. This lineup is based on the best available information as of this writing. These predictions are based on what the columnist would do if he had creative control over WWE, except for where he gets Mr. McMahon to be the "Undercover Boss" on CBS. That would be awesome.
---
I'm not sure you're aware of this, but new episodes of Wayback Playback with Pat McNeill & Jim Valley go live every Sunday. Check it out HERE.
---
Before we get down to business, let's get to this month's edition of the Wrestling History Lesson, because that's why many of you clicked here in the first place. Twenty years ago, on July 14, 1998, the World Wrestling Federation taped an episode of "Shotgun Saturday Night" in Binghamton, New York. Your opening match saw Terry Funk & John "Bradshaw" Layfield against Scott Taylor & Brian Christopher. Michael Cole and Kevin Kelly had the call.
What was happening in World Wrestling Entertainment fifteen years ago? I'm glad you asked! On July 13, 2003, World Wrestling Entertainment aired "WWE Sunday Night Heat", which was pretaped in Montreal, Quebec. It doesn't get much better than this, as WWE World Heavyweight Champion Triple H headlines in a non-title bout against Maven Huffman. Jonathan Coachman & Al Snow had the call.
Did you miss this week's episode of WWE 205 Live? Don't sweat it, everybody else did. Here are highlights of the feature from Tuesday, as Cedric Alexander defended the WWE Cruiserweight Title against Hideo Itami. Vic Joseph, Percy Watson and Nigel McGuinness had the call.
Let's talk about the Kickoff Show.
Sin Cara vs. Andrade Cien Almas (Kickoff Show): I'm so glad Manny Andrade spent two years getting completely made over into the Cien Almas character. Because there's no way Sin Cara vs. La Sombra would make the cut for a WWE Network Kickoff Show match. Projection? Andrade wins with the hammerlock DDT. Tranquilo.
The New Day vs. Sanity (Tables Match): It's a tables match on the preshow. This is sure to end well. Projection? Actually, this would be a great time to have Nikki Cross debut on Smackdown, and to have her interfere to help her former mates to victory. Nikki Cross would add something to Young, Wolfe & Dain's act, which hasn't caught fire on the main roster just yet.
Yes, it will be Michael Cole, Tom Phillips, Corey Graves, Johnathan Coachman & Byron Saxton announcing the show, while Renee Young, Booker T, Sam Roberts and David Otunga appear on the All-Star Panel, I mean, the WWE Network preshow. Mike Rome will be in the social media lounge, hating his life.
On To The Main Show!
Finn Balor vs. Baron von Constable: I know Baron Corbin is getting a big push on Raw, but it sure would be nice if the former Universal Champion got to win one. Projection? Balor with the Coup De Grace. Don't worry, we'll get to Angle vs. Corbin eventually. I promise.
Deleters of Worlds vs. The B-Team (Raw Tag Team Titles): The B-Team is a fun act, and WWE is actually making better use of Bo Dallas & Curtis Axel. But we can't waste too much time here. The Authors of Pain wait for no man. Projection? Bo falls victim to Sister Abigail, and the champions' title expedition continues.
Carmella Van Dale vs. Asuka Urai (Smackdown Women's Title – James Ellsworth In A Shark Cage): No, I don't know why Carmella still has the title. What I DO know is that there's only finish for a match where there's a manager in a shark cage. Projection? Ellsworth tosses the international object to Carm, and the Fabulous Princess cold-cocks Asuka with it. Staten Island continues to represent.
Dolph Ziggler vs. Seth Rollins (WWE Intercontinental Title – Iron Man Match): Will Dolph Ziggler get outside assistance from Drew McIntyre? Probably. Will the Architect of Arson get help from either Roman Reigns or Dean Ambrose? Probably not. Projection? The two wrestlers end up with two falls each, and the match is a draw. We'll need another stipulation for next month in Brooklyn.
Jeff Hardy vs. Shinsuke Nakamura (WWE United States Title): The Charismatic Enigma is still popular, and still talented. But I expect it's time for a change. Projection? Nakamura connects with an Axe Bomber to the ballsack, and captures his first WWE main roster title.
The Bludgeon Brothers vs. Team Hell No (Smackdown Tag Team Title): Let's talk for a moment about Daniel Bryan's contract. Does he stay with WWE or head off to New Japan, or the independent circuit?
1) WWE will pay Daniel Bryan more money than he can get elsewhere.
2) If Daniel Bryan heads to New Japan, I'm pretty sure he won't be allowed on Total Bellas. You remember Total Bellas? It's that television show where his wife is a star and an executive producer.
3) There is no Number Three. He's staying.
Projection? The Bludgeons mowed down all the other top teams on Smackdown, but a chokeslam and a running knee finishes off Rowan. We have new Smackdown Tag Team Champions! Yes! No!
Braun Strowman vs. Kevin Owens (Steel Cage Match): I know Owens is advertised as headlining WWE's Hell In A Cell pay-per-view in September. But I suspect The Man With These Hands isn't losing any time soon. Projection? Running Powerslam. Braun walks out. Owens doesn't.
Roman Reigns vs. Bobby Lashley: WWE tried really hard to make Bobby Lashley into a heel for this match. For their own sake, I hope they failed. Projection? Lashley needs to win clean with the Dominator. Really. You can do another Lesnar vs. Reigns match at SummerSlam, but you can't force people to care.
Alexa Bliss vs. Nia Jax (WWE Women's Title – Extreme Rules): Ronda Rousey is suspended from WWE, except for the part where she appears at live events and at ringside for the match of the women she was suspended for destroying. It's like Roger Goodell is the Raw commissioner. Projection? Mickie James interferes for her friend Alexis, so Ronda Rousey has to interfere also. Ronda's kick nails Ms. Bliss, and Nia Jax wins with the Samoan Drop.
It's basic stuff. Alexa cost Ronda the title, and Ronda cost Alexa the title. They meet at SummerSlam.
AJ Styles vs. Alexander Rusev (WWE Heavyweight Championship): Styles has been a great run as WWE Champion, but the challenger has one advantage tonight. July 15th is Rusev Day. Projection? The Phenomenal One fights his way out of the Accolade, wins clean with the Fenomenal Forearm. To SummerSlam we go.
Aftermath: It's Lesnar vs. Lashley, Rousey vs. Bliss, Styles vs. Samoa Joe, Carmella vs. Becky Lynch, and probably some other good stuff.
---
Pat McNeill has been a PWTorch Columnist since 2001. He lives in Greenville, South Carolina. He'd take the American League to beat the National League in Tuesday night's MLB All-Star Game. You know, if gambling were legal.