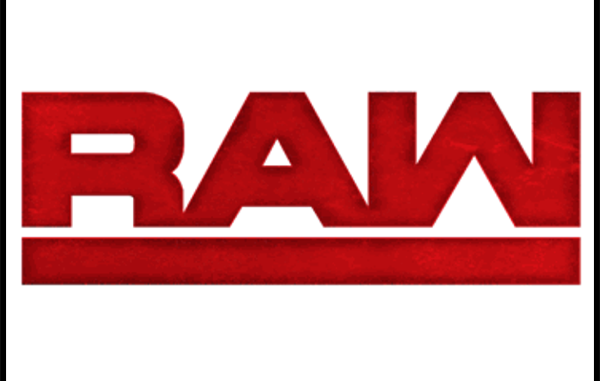 ---
SPOTLIGHTED PODCAST ALERT (YOUR ARTICLE BEGINS A FEW INCHES DOWN)...
---
KELLER'S WWE RAW REPORT
AUGUST 20, 2018
BROOKLYN, N.Y. AT BARCLAYS CENTER
AIRED LIVE ON USA NETWORK
Announcers: Michael Cole, Jonathan Coachman, Corey Graves
---
Tonight after WWE Raw, join me live with guest cohost Zack Heydorn to break down the show with live callers, mailbag, and a live on-site correspondent from Brooklyn.
•STREAM LIVE HERE 5 MINUTE AFTER RAW
•CALL: (347) 215-8558
•EMAIL COMMENTS/QUESTIONS: wadekellerpodcast@pwtorch.com
•SEARCH "WADE KELLER" ON YOUR PODCAST APP TO DOWNLOADOR STREAM THE FULL SHOW AN HOUR OR SO AFTER RAW
---
[HOUR ONE]
-Cole introduced the show as "the most watched Summerslam in history." The banner on the screen announced they were in Brooklyn, N.Y. The camera panned the crowd and then Roman Reigns's entrance theme played and the crowd erupted. Mostly boos. Reigns took his time, walked onto the stage, smiled, and held up his title belt.
They went to the announcers on camera. Cole said it was an incredible moment in the building the night before when Reigns "put aside three years of controversy, three years of emotional torture inside to finally beat Lesnar." Coach said Reigns said he had to ignore the noise and get the job done. Graves said Reigns had to breath a sigh of relief afterward. Cole noted Reigns said on Twitter, "I always keep my word." Coach said he showed incredible restraint and patience to chase The Beast and finally get the job done.
Reigns entered the ring and paced and smiled. The music stopped and the boos kicked in, then dissipated. He smiled and waited. Then some cheers broke out. One guy shown wanted to clap, but stopped and seemed to worry his friends might see him! Then a fairly loud "You suck!" chant broke out for a few seconds. He said he is a man of his word and he beat Brock Lesnar just as he said. Fans chanted louder than ever, "You still suck." He smiled. He said he also said when he won it, he'd defend it. "And that's what I plan on doing tonight," he said. His fans cheered. He said he has one man in mind. He said this person won the Universal Title in Brooklyn, got hurt, and never got the opportunity again. He said he wants to give Finn Balor an opportunity. Cheers.
Balor walked out to his music. He accepted Reigns's challenge and said he's taking back his title tonight. Reigns said make it official with a handshake. Out walked Baron Corbin. He told everyone to calm down and hold on. He said as exciting as it'd be to see that match tonight, that's not going to happen. Boos from the crowd. He said he won't let Finn get rewarded for the stunt he pulled last night. He said he no-showed last night and sent The Demon instead. Balor smiled and shrugged his shoulders. Corbin said it was cowardly and in breach of contract. He said with all of the lights and smoke and noise, he couldn't hear or see so he never heard the bell ring, so as far as he's concerned that match never happened. Boos.
Reigns told Corbin to "hold up, bru." He said they're booing his dumb ass. He said if he sucked as bad as he did last night, he'd try to forget about it, too. Corbin said, "Oh Roman. The only reason you're champion is because Brock Lesnar was more concerned with Braun Strowman than you." Reigns dropped the mic and took a step toward Corbin. Kurt Angle's music played. Fans yelled "You suck!" affectionately. Angle said his Constable title has gone to his head, but he makes matches on Raw, not Corbin. He asked the fans if they wanted to see Reigns vs. Balor. They cheered. Angle booked it. Then he said Corbin would wrestle Bobby Lashley instead.
(Keller's Analysis: Smartly executed opening segment. Fans booed. Roman took it with a smile. He lived up to his word to be a fighting champion and picked someone whom he made a strong case for deserving a title shot. They put a really annoying unlikable heel opposite of him trying to take away the match the fans want to see, and Reigns spoke against him. Even Reigns detractors were positioned to cheer him there, even if they want to see him lose to Balor on his first defense. Smart. And Reigns was likable and came off as a leader.) [c]
If you've been against Roman Reigns's push for any reason in recent years, are you willing to give him a fresh look post-Summerslam victory? #Raw #RomanReigns

— Pro Wrestling Torch (@PWTorch) August 21, 2018
(1) BARON COBIN vs. BOBBY LASHLEY
Lashley punched away at Corbin in the corner early. Cole touted the capacity crowd of 13,274. Corbin kicked Lashley's ankle to knock him off the ring apron a couple minutes in, then rammed him into the ringside barricade. Back in the ring he wrapped up Lashley with a chinlock/armbar combo. Coach: "They both move like they're 6-1, 220 and a part of 205 Live." Graves: "It'd be 220 Live, Coach." Lashley mounted a comeback, but Corbin shoved Lashley through the ropes. Lashley went tumbling to the floor with a nasty bump. Corbin then went after him quickly with a running clothesline. [c]
Lashley came back with clotheslines, an elbow, and a belly-to-belly overhead toss. Corbin punched away at Lashley in the corner and fans chanted "Boring!" Lashley leaped off the top rope, but Corbin caught him and gave him a chokeslam/backbreaker for a two count. Lashley lifted Corbin for a powerbomb, but then flipped him sideways onto his face and chest and scored the pin.
WINNER: Lashley in 13:00.
-Angle was shown watching the match on a monitor backstage. Paul Heyman walked in. He said his client Brock Lesnar would like to invoke his contractually obligated rematch clause. Angle asked if he's kidding him. His CPU froze for a few awkward seconds. Heyman said they are offering WWE a rematch and said unlike Angle's assumption, Lesnar is not on his way to UFC. Heyman said he wants to know when he gets his rematch. Angle said the contract doesn't say when he gets his rematch. "I have a fighting champion right now, not a champion who never shows up," Angle said. "It will be a long, long, long, long, long time before Brock Lesnar ever gets his rematch." Heyman said he is right and he doesn't envision it happens next week. He suggested it's way down the road so he can cash it in at Hell in a Cell. Heyman smiled in giddy fashion. Angle said it'll be a cold day in hell so "as they say in Brooklyn, fuggetaboutit."
(Keller's Analysis: Interesting to keep Lesnar in the conversation and to establish Heyman is still representing him. I think fans were ready to move on, though, and not think another Lesnar-Reigns match is on the horizon. Now it's back in play in their minds, and I'm not sure that's a good thing in terms of a fresh slate for Reigns and fresh feuds for him.)
-The announcers plugged Ronda Rousey later and also a special look at the Undertaker-Triple H rivalry next. [c]
-Angle was texting backstage when in barged Corbin. He angrily asked Angle what his problem is. He said tonight he was prepared for Balor and they put him in a match with Lashley. "I'm not a dog who does some tricks," he said. He dropped Stephanie's name and said he's tired of not getting what he wants. Angle said his job isn't to do what he wants, but rather do what's best for the WWE Universe. Corbin said Stephanie is there tonight and he's going to go talk to her.
-They went to the announcers on camera who threw to the Undertaker-Triple H video package. After the video package, Graves announced "breaking news" that Triple H would be on Raw later.
(Keller's Analysis: Which version of Triple H do we get? The nasty husband to the heel Stephanie McMahon who makes life miserable for Kurt Angle and sides with Baron Corbin? Or the ultra-babyface Head Coach of NXT who brings ardent fans the wrestling they really want to see? Or the husband who stood next to Stephanie as she changed the trajectories of every woman's life on the planet when she magnanimously granted women a chance at their own PPV this fall? Or Triple H the babyface member of DX with the beloved and zany Shawn Michaels? Or Triple H the egotistical "Game" and "King of Kings" who is going to try to ruin Undertaker's latest comeback? They all exist at the same time in the WWE universe.)
---
ALSO CHECK OUT ZACK HEYDORN'S ALT PERSPECTIVE REPORT ON RAW HERE: HEYDORN'S WWE RAW REPORT 8/20: Alt Perspective coverage of the live show including Summerslam fallout, Ambrose vs. Ziggler, Triple H's return, and more
HEYDORN'S WWE RAW REPORT 8/20: Alt Perspective coverage of the live show including Summerslam fallout, Ambrose vs. Ziggler, Triple H's return, and more
---
(2) ALEXA BLISS & BAYLEY & EMBER MOON vs. THE RIOTT SQUAD (Ruby Riott & Liv Morgan & Sarah Logan)
Cole said tickets go on sale for Evolution at Nassau Coliseum this Friday, and Trish Stratus would face Alexa Bliss one-on-one, Trish's first singles match in 11 years. Moon kicked away at Logan early and scored a two count. A six-way brawl broke out. Banks and Bayley took turns jumping off the ring apron onto two of the heels, and then Moon did a running dive onto Logan. She almost came up short, but got a forearm on her. [c]
Back live, Bailey had Liv Morgan in an armbar center-ring. A couple minutes later Logan had Bayley in a chinlock mid-ring. Morgan tagged in and took a cheap shot at Moon, knocking her to the floor. She howled, but then Bayley kicked her. She crawled for a tag, but Logan stomped on her. Sasha got the hot-tag and went on a flurry of offense against Riott. Liv broke it up, although a little late. At ringside, Moon suplexed Morgan on the floor. Back in the ring Logan grabbed Banks's leg, so Bayley went after her at ringside, but Logan took her down with a hard clothesline. Banks leaped off the top rope with two knees to take her down. Riott delivered a Riott Kick as soon as Sasha re-entered the ring. That's a cool finisher, and Banks took it well.
WINNERS: Riott Squad in 10:00.
(Keller's Analysis: Good match and strong finishing move from Riott to Banks.) 
-Cole plugged Triple H was up next. [c]
-A montage of images from Summerslam aired.
[HOUR TWO]
-Triple H made his ring entrance. Oddly, there was almost no pop on TV for his music and a muted reaction when he walked out in a suit. He got a polite ovation when he was introduced by the ring announcer. (I don't think fans know which version of Triple H they're getting and how they're supposed to react.) When he entered the ring, fans began an "NXT! NXT!" chant. (I think Triple H likes that more than "Triple H" chants at this point.) He smiled and cupped his ear. He said it's been a hell of a weekend and "NXT blew the roof off this place Saturday night and Summerslam took it to a whole other level." (He's being politically savvy with the second-half of that statement.) He said he was on the edge of his seat last night, "because just like you, I'm a fan. I love this. This is in me to the core." He said he will work until the day he dies "to be sure this is here for everyone."
He said weekends like this give him the itch to rip his suit off. He said when Vince McMahon told him they'd like him to wrestle in Australia, he said hell yeah. (Okay, this is classic Triple H, overcompensating for the image some of us have – and that he's earned over the decades – that he probably lobbied to headline against Taker in front of 80,000 so he could have another "coffee table book moment" like he had headlining in India and wrestling John Cena in Saudi Arabia last year.) He said when Vince told him to face Undertaker, "I said hell no." He said of all the things he's been lucky enough to do in his career, one stands out head and shoulders above all others. He said their last match at WrestleMania in 2012 was billed as an "end of an era." He said he, Taker, and Shawn Michaels stood on the ramp at the end of the night together. They put the image on the big screen of the three of them. Fans chanted "HBK."
He got emotional as he talked about what that moment did to them. He said right after that, Michaels was gone and The Streak would be dead (boos) and Undertaker would put his hat and gloves in the ring and disappear. He said he took off his boots and put his suit on and would leave "and it would be over, all of it." He said everything changed. "The sound was gone, the feeling was gone, the goosebumps we would all get, it was gone, it was the end of an era," he said. "Without sounding like a bitter veteran, our era was something special." He froze in place and fans began chanting "You still got it." He said for the same "respect reason" he told Vince to call the Australian promoter and tell him "I'm in." (One might say he's "All In." Or not.) He said he'd lace up his boots and be The Game again. He yelled, "If the Undertaker will pick up the hat, put on the gloves, and be the Phenom one more time." (It seems he's totally pretending that his match against Jinder Mahal never happened.) He said, "The sound will be back, the feeling will be back, the goosebumps will be back, because The Era is back." He intensely said, "The Undertaker and The Game, one last time."
(Keller's Analysis: That promo was a reminder of a lot of good and a lot of not-so-good that comes with Triple H the Main Event Wrestler.)
-The announcers threw to a video package recapping Summerslam's Universal Title match last night. Then they hyped Reigns vs. Balor and Rousey's first appearance as champion. Cole said those two aren't the only two new champions in WWE at which point Seth Rollins made his ring entrance wearing the Intercontinental Title. Then Dean Ambrose. Cole said Dean faces Ziggler next.
(Keller's Analysis: This match is a big deal and shouldn't have been thrown on TV without a prior mention. The announcers should have framed Dean's return to Raw and this match-up in particular a big deal worth staying tuned for.) [c]
(3) DEAN AMBROSE (w/Seth Rollins) vs. DOLPH ZIGGLER (w/Drew McIntyre)
They aired a montage of how the IC Title match ended last night. As the match began, announcers talked about Dean's injury and his road to returning tonight. Cole said Dean doesn't Tweet much but he asked him earlier what we should expect from him tonight. He said Dean said, "You're going to see a different Dean Ambrose." Coach said he was working in the gym during his recovery. Ambrose tried to outwrestle Ziggler in the opening minutes, and the announcers noted that Ziggler is a former college standout and Dean's always been more of a brawler. Dean threw some hard chops. When Drew grabbed Dean's foot from ringside, Dean dropped to the floor and got in Drew's face. Seth stepped between them and then yapped at Drew. Ziggler surprised Dean with a dropkick as he entered the ring, knocking him back to the floor. [c]
Ziggler had Dean in a headlock after the break. Ziggler trash-talked Dean, so Dean fired back and kneed Ziggler on a rebound off the ropes. He kicked away at him in the corner and let out a roar. Ziggler, though, caught him with a boot and scored a two count with his feet on the middle rope for added leverage. Dean catapulted Ziggler into the corner post. Ziggler slapped the post with his hand, but his head got nowhere near. That looked bad. Then Ziggler side-stepped a charging Dean and threw him shoulder-first toward the post, but Dean's shoulder didn't come close, either. Seth told Drew to back up and mind his own business once he stepped toward Dean. Drew yanked off his jacket and dared Seth to take a shot. They brawled. Ziggler attacked them from behind a few seconds into exchanging punches. They threw Seth into the ringside barricade. Dean ran up behind them and attacked Drew and threw Ziggler into the ring. Ziggler kicked Dean in the leg, but Dean blocked a Zig Zag and then went for Dirty Deeds. Ziggler elbowed out of it and went for a superkick. Seth ran in and dove through the ropes to take Drew out, then delivered a Dirty Deeds to Ziggler for the win. Cole said, "Ladies and gentlemen, the Lunatic Fringe is back."
WINNER: Ambrose in 10:00.
(Keller's Analysis: Dean didn't seem all that different. I would have rather heard from him before seeing him wrestle so he could set the table for how his outlook maybe different than before.)
-Backstage Elias told two guys with headphones that they're not special and they're on their last strike. He headed out with his guitar. [c]
-They showed Balor prepping for his match. In walked Braun Strowman. He said he said last night he refused to cash in from behind because he does things to face-to-face. He held up his MITB briefcase and wished Balor luck. Balor stood and looked concerned, but nodded.
-Elias said it's clear someone is trying to destroy "all that I am." He said he fired three of his crew members already. He said Fender makes a quality guitar, so whoever messed with him last night hasn't realized what everyone else has, which is that WWE stands for "Walk With Elias." The crowd said it loudly twice, then gave themselves a round of applause. He said his doctor told him not to go back to Brooklyn because those people are bad for his health. He said he's a performer and he needs to perform, so he's going to present his greatest song yet. He asked them to "shut your damn mouths," but said it seems to be difficult for New Yorkers. Curt Hawkins interrupted. Hawkins said if Elias wants to be a no. 1 hit, he can be the no. 1 "first guy" to lose to Curt Hawkins. He said maybe together they can end his 218 match losing streak. Elias smiled, then said he can't waste his time with him and told him to get out of Brooklyn. He began to play his guitar, but from the ramp, Hawkins interrupted and asked if he's going to hide behind his guitar and goofy scarf or fight him. He entered the ring and challenged him to a match "right now!" Elias accepted and a ref ran into the ring.
(4) ELIAS vs. CURT HAWKINS
Cole said Hawkins and the New York Mets share colors and losing records. Hawkins schoolboyed Elias at the bell with a two count, but Elias kneed him in the jaw seconds later. Hawkins made a comeback and fans had his back. Elias rolled to the floor and then back into the ring. Elias caught Hawkins on re-entry. Then he gave Hawkins his finisher for the win.
WINNER: Elias in 2:00.
-Titus walked up to Apollo Crews and Dana Brooke, saying he was looking for them all day. Brooke said nervously they were just working on a strategy and feel they've come up with a weakness in AOP. Titus was suspicious, but asked to be brought up to date. They looked at her tablet.
-The Authors of Pain made their ring entrance. (It is already the third hour of Raw?) [c]
(5) AUTHORS OF PAIN (Rezar & Aikam) vs. TITUS O'NEAL & APOLLO CREWS (w/Dana Brooke)
Several minutes in, Crews leaped off the top rope with a twisting body press for a two count. Rezar pressed Crews off of him to break the count, which was impressive, but then Crews did a standing moonsault for a near fall which was broken up by Aikam. Crews tried to roll up Rezar from behind, but Rezar blocked it and threw Crews hard into his corner. Then AOP finished Crews with The Last Chapter.
WINNERS: Authors of Pain in 5:00. [c]
-Stephanie McMahon made her ring entrance. The ring was surrounded by the women wrestlers. The heels looked bored. (I hope Stephanie gets that they're just "playing bad guys on TV, but really appreciate and love her.") Actually, everyone looked kind of bored. The WWE Raw Women's Title was on a pedestal in the ring. She said when she thinks of the WWE Women's Division, one word comes to mind: Proud. She said she is so proud that for the first time ever WWE will have an all-women's PPV called Evolution. (Good to see her qualify that it's the first time WWE is doing it, since there have been all-women PPVs before by other groups.) Stephanie threw to a video package on Rousey's win last night.
[HOUR THREE]
Stephanie said last night Rousey became the first-ever UFC and Raw Women's Champion. She said she is especially proud of her because without her vision and business prowess, Ronda wouldn't be in WWE. "I saw this raw talent and shined it up like a diamond." She said Rousey is someone she has molded in her likeness and is a media darling. She said she carries the WWE Universe on her back, "just like me." She said the women around ringside want to be like her and Ronda. She introduced Rousey as "my protege." Rousey's music interrupted.
Rousey came out smiling and waving. Stephanie applauded like a proud mom. Fans began chanting "Ronda Rousey!" Stephanie said, "They're chanting Ronda Rousey, but in my ears I'm hearing Steph, Steph, Steph." Rousey asked what she's doing and said for once it's not all about her. She asked why the women were standing around ringside. "What are you trying to do, Steph? Put yourself above them?" she asked. Rousey asked the other women to enter the ring. Steph said that's not behavior becoming a champion. Rousey asked, "You want to tell me about becoming a champion?" Rousey said this is about all of them on the ring apron. She singled out Natalya for being the cornerstone of the Women's Division. "Natty! Natty!" chanted the fans. She told Bayley and Sasha Banks that if not for their NXT Takeover match in Brooklyn three years ago, "this whole movement might not have gotten off of the ground." She said, "I am not Brock Lesnar, I am going to be a fighting champion, competing every night, and I can't wait to get in the ring with each and everyone one of you."
Stephanie said she's not Brock and she's not sure who she is. Steph said this is the Rousey who just wants to break people's arms. She pointed out Alexa Bliss in an arm sling. Bliss pouted. Stephanie showed what happened to her last night. They showed freeze-frames of Bliss's (double-jointed) limbs contorted in Rousey armbars. Stephanie told the other women that Rousey wants to break their arms, too, and "wipe all of you out" so she can stand in the spotlight. Rousey said she's not there to break their arms, only those who deserve it. She stared down Stephanie. Stephanie soaked up the threat and backed away. Rousey then flipped Stephanie over and locked on an armbar. Stephanie cried in pain and rolled out of the ring. The heels checked on Stephanie on the floor as the babyfaces greeted her, including Lana, Nikki Bella, Brie Bella, Ember Moon, Sasha, Bayley, and and Natalya. Coach said he doesn't approve of putting your hands on Stephanie as a regular thing, but tonight it felt right. Graves said he's crazy.
(Keller's Analysis: Stephanie was good here being the annoying grating heel instead of the "is she serious" self-aggrandizer brand ambassador. Rousey was really good as the level-headed prideful leader of the women sticking it to Stephanie verbally and ultimately physically. This seems to set up Rousey vs. Steph as a headliner at Evolution, though.)
-They went to the announcers at ringside who threw to a video package of the opening segment with Reigns, Balor, Corbin, and Angle. [c]
-A montage aired of Summerslam images.
-A recap aired of the Steph-Rousey angle.
-B-Team walked out and stood mid-ring. Curtis Axel said they're dedicating their two singles matches to every single one of the fans because the B in B-Team stands for Brooklyn.
(6) SCOTT DAWSON (w/Dash Wilder) vs. BO DALLAS (w/Curtis Axel)
Cole said Dawson represents a throwback to wrestlers of the past. He said he has no doubt they'll be champions some day. Bo made a comeback and yelled out the B-Team chant. Fans began doing the wave. Coach said that's something you haven't seen since high school. Or the third hour of Raw after major PPVs. Dawson pinned Bo after a DDT.
WINNERS: Dawson in 3:00.
-Axel challenged Dawson to a match next. Not sure if it was meant to make Axel look like a fool or not, since they just dedicated their singles matches to Brooklyn before the match, meaning it was already booked that they'd both wrestle each other in two matches. [c]
(7) CURTIS AXEL (w/Bo Dallas) vs. DASH WILDER (/Scott Dawson)
Dash pinned Axel after driving his face into the mat which Graves called a version of the Gory Bomb.
WINNER: Dash in 3:00.
-Bo said they might have each lost singles matches, but they're still Raw Tag Team Champions. The Revival indicated not for long.
-Renee Young interviewed Reigns backstage. He said he didn't take years of his life and off his life to win the title just to sit in the back. He said Balor has waited a long time, and he's giving him his chance and he'll beat him and send him to the end of the line. Reigns said Braun can come out there and stand there or attack him from the front or back and try to cash in, it doesn't matter, this is his yard and he'll always be ready. He looked down at his red belt and smiled. [c]
-Corbin and Bliss were tending to Stephanie backstage whose arm was on ice. Angle asked how she was. She said how does it look. Corbin said he's supposed to prevent things like this from happening. He said Raw is in chaos with him in charge. Angle said he's doing the best he can. Stephanie said she knows he's doing the best he can, but she can tell on his face it's wearing on him. She said after a year and a half, maybe he needs some time off. Angle said he doesn't need a vacation. She said Corbin can be the acting general manager of Raw for the time being. She said he is now in charge. Corbin tried to contain his glee. Graves said finally things will be run the right way on Raw.
-Finn Balor made his ring entrance. The announcers talked about his history with the Universal Title. Then Reigns made his ring entrance. Boos. Cole talked about Reigns climbing the mountain and now just 24 hours later he'll defend the title against one of the top Superstars in the world today. Graves joined in on gushing praise on Reigns for defending 24 hours later instead of celebrating with a parade.
(8) ROMAN REIGNS vs. FINN BALOR – WWE Universal Title match
Balor got cheered during formal ring intros. Reigns was mostly booed. Not a ton of intensity. Not sure if that's good or bad at this point, though. The bell rang 40 minutes into the third hour. Reigns applied an early side headlock. Balor rolled him up for a two count a minute later. Reigns punched Balor out of mid-air on an enzuigiri attempt. They cut to an early break. [c]
At 7:00 Balor rallied and leaped onto Reigns's chest. He stood and chopped him in the corner. Reigns reversed him, but Balor chopped his chest protector. Reigns no-sold it and then threw clotheslines at Balor's neck in the corner ten times. Balor caught Reigns charging at him with a flying missile dropkick. Reigns dropped to the floor. Cole said Reigns is in trouble. Balor flip dove onto Reigns at ringside. Cole said Balor must get Reigns in the ring to win the title. Balor threw Reigns into the ring and scored a two count. They cut to a second break. [c]
Back live, Reigns was in control. The crowd began booing louder. Apparently something was going on in the crowd as even Reigns was looking up in the crowd. The fans were standing and looking off into the crowd. Graves continued to heap praise on Reigns for defending the title so quickly. Fans booed Reigns signaling for his Superman Punch. Balor round kicked him in the chest and the crowd popped. He slammed Reigns down and the crowd loudly chanted "1-2-ohhhh!" at the kickoff out. He then went for the Coup de Grace, but Reigns moved. Balor hit Sling Blade and then went for his dropkick, but Reigns KO'd him out of mid-air with a Superman Punch for a near fall. Fans popped for Balor kicking out. Coach called it an instant classic. Cole agreed. Graves said iron sharpens iron, regardless of who wins. Reigns went for a spear, but Balor intercepted him and scored a two count. Reigns hit a Superman Punch, but the director showed a fan disgusted by Reigns kicking out and missed the punch. Before Reigns made the cover, Braun's music played. (Someone should fire that darn person in charge of music, interrupting a title match.) Balor gave a distracted Reigns a sling blade and then went for the Coup de Grace. Reigns moved and speared Balor for the three count. The crowd was buying a possible Balor win there.
WINNER: Reigns in 20:00 to retain the Universal Title.
[OVERRUN]
-Braun entered the ring. Coach said, "Braun said he wasn't going to do it this way." Cole and Graves tried to clean up Coach's mess there and said he's letting Reigns stand and living up to his word. Braun kicked Reigns down and handed the ref the briefcase. The ref explained to JoJo the decision. She announced that he was cashing it in. As the ref was about to call for the bell, The Shield music played. Dean and Seth walked out in Shield gear. Cole said the bell hasn't rung so it's not officially cashed in yet. Dean and Seth stood on the ring apron and surrounded Braun. Cole said Strowman is in trouble and cornered. Reigns stood. "Holy sh–!" chanted the crowd. Strowman charged at Reigns. Ambrose and Rollins attacked Braun. Fans booed a bit. Reigns gave Braun a Superman Punch. Dean clipped Braun and then Seth superkicked him. Reigns clotheslined Braun over the top rope. Dean then tore apart the announce table and cleared it of anything. They stomped away at Braun. Graves said it's the pack mentality. They set up Braun for the Shield Powerbomb through the table. Braun powered out of it. Reigns speared Braun. More booing. They tried again and delivered the move through the table. Seth trash talked over Braun as their music played. Cole went berserk and said he's got goosebumps. Dean and Roman hugged. Graves said the game has been changed by The Shield.
(Keller's Analysis: Hmmm. Mixed response for the Shield stopping Braun's cash-in that way. It seemed the crowd was mostly against it, but cheered the Shield hand shake at the end.)
---
FIRST $1 VIP SALE OF THE YEAR.
SIGN UP NOW TO HEAR OUR 75 MINUTE POST-SUMMERSLAM ROUNDTABLE PODCAST … 3 NXT TAKEOVER PODCASTS … ALL IN & STARRCAST COVERAGE COMING UP FROM ON-SITE IN CHICAGO… 
Get PWTorch VIP membership for a full month for just $9 (90 percent off).
Use coupon code: "summer18" 
Find out about VIP benefits HERE. Here's several bullet points of VIP benefits…
Exclusive podcasts every day only for VIP members – well over 100 per month
The most timely, comprehensive coverage of pro wrestling biggest events worldwide
The top mix of diverse viewpoints from pro wrestling's best analysts – including Todd Martin, Sean Radican, Alan "Alan 4L" Counihan, Greg Parks, senior columnist Bruce Mitchell, and our Livecast Team.
Unmatched 30+ years of archives of podcasts, radio shows, newsletters instantly
Ad-free VIP-exclusive website access (Desktop & Mobile)
Access entire array of VIP podcasts on iPhone & Android podcast apps or stream from our ad-free VIP mobile and desktop sites
Get versions of Wade Keller Podcasts & Livecasts with ads & plugs removed just for VIP members!
New digital PDF & ALL-TEXT Pro Wrestling Torch Newsletters w/exclusive articles every week
20 Yrs Ago PWTorch Newsletter from Monday Night War era in PDF+TEXT formats every week
Keller's newsletter reports with star ratings on every Summerslam match ever
Special sections dedicated to articles/podcasts on specific themes and historical events
Roundtable Podcasts available Sunday nights after every WWE PPV w/Wade Keller & Bruce Mitchell & Todd Martin
Don't miss out on our FIRST $1 SALE OF THE YEAR… Act now and check out what you've been missing for just $1 today.
MORE DETAILED VIP INFO (Be sure to check out our shiny new VIP info page!)
OR JUMP RIGHT TO SIGN UP FORM (and use coupon code "summer18" to take $9 off any subscription term)
Thank you for considering this special offer! I really believe you'll love our hard-hitting, independent, cut-through-the-b.s. style of pro wrestling coverage unlike anything you'll find anywhere in this quantity and quality. For over 30 years, the Torch brand has approached pro wrestling journalism and analysis with a distinctive style you might have been craving without even realizing it. Let us take your enjoyment of pro wrestling to the next level with the best team of reporters and analysts led by Pro Wrestling Hall of Fame PWTorch editor Wade Keller.