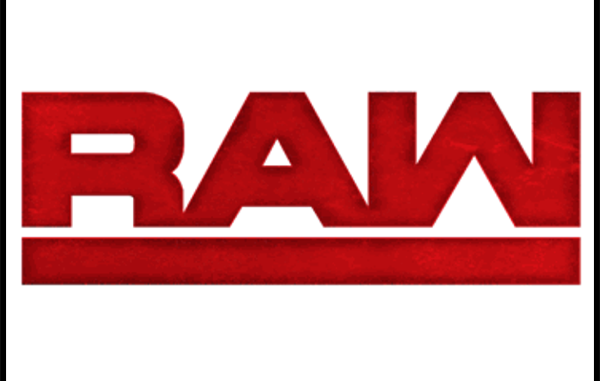 ---
SPOTLIGHTED PODCAST ALERT (YOUR ARTICLE BEGINS A FEW INCHES DOWN)...
---
HEYDORN'S WWE RAW REPORT
SEPTEMBER 17, 2018
DALLAS, TX
AIRED LIVE ON USA NETWORK
Announcers: Michael Cole, Corey Graves, Renee Young
[HOUR ONE]
-The show began with Roman Reigns's music hitting and the audience reacting in their typical 50/50 way. The kids and women in the audience cheered and much of the male audience booed away. As Reigns walked to the ring, Cole called him the most polarizing force in WWE today, but reassured the audience that he was still WWE Universal Champion.
Heydorn's Analysis: That's actually a better response than he typically gets. Yes, it was 50/50, but there were some loud cheers in there that can't go overlooked. Those kinds of cheers can be heard each week, but they sound louder tonight. Good on Reigns. Would be better for him if we walked to the ring faster. Have I said that before?
As Reigns continued his entrance, Michael Cole and the announce team welcomed the audience to the program and cued up a highlight video that recapped what happened in the Hell In A Cell Universal Championship match between Roman Reigns, Braun Strowman, and a returning Brock Lesnar.
Heydorn's Analysis: Not a hype video, but a video that was slideshow-esque in nature. Not WWE's best work as far as video's go. Plus, as a babyface, Reigns should be able to effectively recap those events in his promo and do so in a way that builds sympathy for him. 
Once Reigns got to the ring, he grabbed a microphone and addressed the audience that audibly got a little louder against Reigns. Roman said that Hell In A Cell was rough and brutal. He then said he woke though and was still Universal Champion. From there, Reigns said that he knew Lesnar had a rematch, but he didn't think he would kick the door in to hell and attack him while he was down and out. He then told Brock Lesnar to come out and face man to man to get his rematch. Instead of Brock Lesnar, Braun Strowman walked out to the ring. The response to Braun was loud, but overall, was not as loud as the response to Reigns.
Heydorn's Analysis: Pretty effective stuff from Reigns. He walked a fine line of selling his injuries and anger toward Lesnar while portraying himself as the calm, cool, and confident champion. Sure, he should be able to milk this angle better for a huge reaction given his status as the number one babyface, but this was a base hit in terms of accomplishing the goal. 
Strowman didn't do his roar, but walked directly to the ring. Inside, he confronted Reigns as a portion of the audience chanted "get these hands." Strowman told Reigns to "screw this crap" and that Reigns should be thankful that Lesnar came out during their match because if it wasn't for Brock, he'd be Universal Champion. He said that it was the second time Lesnar has screwed him out of a title opportunity and that there wouldn't be a third. Strowman then said that if anyone was going to get an opportunity at Brock Lesnar, it should be him. He finished by saying that after he was done with Lesnar, he'd come back for Roman Reigns.
Heydorn's Analysis: Probably the best babyface promo of Strowman's career. He's a heel? Oh, well that's too bad. 
This prompted Baron Corbin to walk down to the ring. The audience booed loudly against him as he told Strowman and Reigns that they weren't going to do this right there and then. After he got into the ring, the audience chanted "you suck" and  Corbin told them he'd wait. He said that last night was his first PPV as acting GM. He then said that nobody was more upset about what happened with Brock than he was. He said he spent the entire day on the phone with Stephanie McMahon to come up with a solution and believed that he had a good one. From there, he announced that at WWE Crown Jewel in Saudi Arabia, Roman Reigns would defend the Universal Championship against Braun Strowman and Brock Lesnar in a triple threat match.
Heydorn's Analysis: Say what you want about Baron Corbin, but the guy continues to get the most heat on any brand in the WWE. Nobody in the company gets booed quiet like he does. In my opinion, the payoff to this feud should happen at a significant PPV on the WWE calendar and not at a glorified house show.  
In response, Strowman said that announcement sucked and that Baron Corbin sucked. This caused the audience to cheer loudly. He then looked at Reigns and said that he definitely sucked too. Before leaving, Strowman said that everyone in the entire arena sucked.
Heydorn's Analysis: More babyface work from Strowman until he insulted the crowd. Oh, right he's a heel. In good faith, how can the writers write him those lines and actually believe he'd get booed saying them? He's speaking to Baron Corbin and Roman Reigns. Are they stupid or do they just not care?
After Strowman walked away, Paul Heyman walked out to the ramp and had some stagehands bring out the cell door that Brock Lesnar kicked in. Heyman did his typical shtick and said that Brock Lesnar conquered Hell In A Cell. The audience booed, but Heyman responded by saying he would teach them all about Brock Lesnar economics. From there, Heyman said that the bigger star you are and the bigger leverage you get in WWE, the more money you're worth in UFC. He then reciprocated that equation to the WWE side. He finished this econ lesson by saying that nothing makes a man more powerful than the Universal Championship. Heyman then detailed how much Lesnar meant to the WWE during his title run and that Reigns and Strowman conspired to steal it from him. Heyman then said that in Saudi Arabia he would reclaim the championship and become the crown jewel of WWE.
Heydorn's Analysis: Heyman has such a way with words doesn't he? This was well thought out and tied the story of all three men together well. In addition, he continued to get heat on Brock for being the hired gun that he is. Well done. 
After that line, Heyman through his microphone down and ran away as Braun Strowman chased him down. That left Reigns and Corbin in the ring. Reigns stole the microphone out of Corbin's hands and Corbin returned the favor. Corbin then said that he knew that Roman was banged up physically. Corbin then announced that Reigns would defend the Universal Championship tonight against him. Corbin then smirked at Reigns and walked out of the ring.
Heydorn's Analysis: Don't snatch the microphone from one another. You look like school children out there. As far as the match goes, the thought process is Corbin can get Reigns cheered. Based on the audience so far, WWE is right in that regard. 
-As Corbin walked away, Michael Cole hyped a live appearance from The Undertaker on the show.
-A closeup on the face of Dean Ambrose staring into the camera aired as Renee Young said that coming off one of the best tag team matches in recent memory, he's go one on one with Drew McIntyre.
Heydorn's Analysis: That was strange. Not so much in what Young said, but the closeup on Ambrose. Not sure I get it, but we'll see. 
(1) DEAN AMBROSE vs. DREW MCINTYRE
Ambrose hit the ring first to a really nice pop from the audience. As he made his entrance, Cole called the Raw tag team title match from Hell In A Cell the best match on the card. McIntyre walked out next and got a stars reaction, but a negative one. As he walked out, the announce team plugged the upcoming six man tag team match at Super Showdown in Australia that features Strowman, McIntyre, and Dolph Ziggler against The Shield.
Heydorn's Analysis: McIntyre's reaction made me turn my head. He looked like a star walking out. Destined to be a big deal once the time is right. 
The match began with tie up and quickly turned to McIntyre beating on Ambrose with a variety of strikes. Eventually, Ambrose caught the strikes and then took McIntyre out by drop kicking him in the knee. Ambrose then continued to work the knee. On the bad knee, McIntyre got the upperhand back after he tossed Ambrose like a rag doll into the guardrail on the outside. He then tossed Ambrose back into the ring and limped toward him to make a cover, but Ambrose kicked out at two. The show then went to break. (c)
After the break, McIntyre still had full control of the match. He had McIntyre in an arm submission and then lifted him into the air for a slam, but Ambrose countered with a roll up. McIntyre kicked out at two and then rolled out of the ring.
Heydorn's Analysis: I like the pace to this match. Both men work well together and they have the audience leaning the direction they want. 
With both men back in the ring, Ambrose got the momentum back by working on McIntyre's knee until Drew changed that momentum by headbutting Ambrose in the face. McIntyre then chopped Ambrose before lifting Ambrose to the top rope in the corner. Ambrose was able to battle him off and ended up hanging him over the side. In response, McIntyre lifted himself off and tossed Ambrose over his head and off the top rope down onto the mat. McIntyre then attempted the Claymore, but Ambrose countered with another roll up. Like last time, Drew kicked out at two. Out of the pin, Ambrose locked in the Texas Cloverleaf in an effort to keep pressure on the knee.
Heydorn's Analysis: Nice to see Ambrose use a deep cut type move here. He's been fresh since his return and adding a move like the cloverleaf to his arsenal helps that freshness even more. 
Eventually, McIntyre escaped by slamming Ambrose's head into the ropes. The finish saw Ambrose make a ten count after he got beat up on the outside of the ring. As soon as he dove into the ring, McIntyre crushed him with the Claymore and covered for the 1,2,3 win.
WINNER: McIntyre via pinfall
Heydorn's Analysis: Good on McIntyre in securing this victory. It's a big one that could be a stepping stone to something bigger in the very near future. cough, Roman Reigns, cough cough. It's less good for Ambrose. We still have no mission statement and nothing to connect to him for since his return. This loss paints a picture on where he stands in Vince's hierarchy of Raw stars. 
-After the match, McIntyre raised his hands in victory as the show went to commercial break. (c)
-Out of the beak, Drew McIntyre was shown walking backstage and got a negative reaction from the crowd. Ziggler found him and called him kid before asking him how he felt. McIntyre said he felt golden. From there, Corbin congratulated McIntyre on his win and said the Shield wasn't looking too good and that he make them look worse after he beats Roman Reigns later on. Corbin then asked Ziggler if he was going to invoke his IC championship rematch clause. Ziggler said no because he fell off the cell, but Corbin said that Rollins fell off too and that he wasn't there. Corbin then said Ziggler should accept the match because if Rollins didn't show, he'd have to forfeit the title right to Ziggler. Ziggler then agreed and told Corbin to make the match. Corbin then told a stagehand that he was great at his job.
Heydorn's Analysis: Bad acting, but good heel work from Corbin. He's giving the babyfaces some obstacles to overcome. Well done. That said, he needs to find a way to say his words better and improve his overall delivery. It's becoming embarrassing to watch. 
-The announce team cued up a highlight video with still photos detailing Rousey vs. Bliss from last night at Hell In A Cell.
-Backstage, the Bellas and Natalya were chatting before Ronda  Rousey walked into the shot. The crowd cheered and all the women hugged. From there, Rousey asked them how to do a championship open challenge. Nattie explained that you just walk out there and do it like the guys do, before asking Ronda if she was thinking of issuing one. Rousey said she was doing more than just thinking.
Heydorn's Analysis: How do you issue an open challenge? Grasping at straws with that one. In the end, they got to the line were Ronda said that she just wants to fight. That made up for the error in judgement of asking that abomination of a question. Rousey is a fighter and this keeps her presented as one. Ronda looked more comfortable in this pretape than in past ones. Clearly she's growing as a performer. 
-Bobby Roode's music hit and he walked out to the ring with Chad Gable. As he did, a recorded promo aired in which Gable said he's felt glorious since he began hanging out with Roode. The show then went to break. (c)
(2) CHAD GABLE w/ Bobby Roode vs. Viktor w/ Connor
Out of the gate, Gable took control of the match. As he did, the announce team discussed the merits of Roode and Gable tagging together. They said they each regained a boost from their partnership. Back in the ring, Gable continued to own the match until Viktor took over with an onslaught of offense. In the end, Gable took over my connecting with a variety of suplexes before knocking Viktor over the top rope and following that with a cannon ball roll off the apron. He then connected with his rolling German Suplex before covering for the 1,2,3 win.
WINNER: Gable via pinfall
-After the match, Connor crushed Gable from behind which caused him to smash into Roode. (c)
Heydorn's Analysis: It was a long squash match. Not much else to say. This partnership gives Roode and Gable something to do. That part I like. It still feels out of left field though. We need a better reason outside of the fact that  it makes Gable feel Glorious. A tag match with the Ascension is obviously on the horizon. 
[HOUR TWO]
-Out of the break, Seth Rollins was shown walking on crutches backstage. He was then interviewed and given the news regarding his IC championship defense against Dolph Ziggler. Rollins rolled his eyes and said that Corbin may be the acting GM, but Raw is still Monday Night Rollins. He then walked off.
Heydorn's Analysis: Great promo. Rollins showed a range of emotions from being visibly frustrated by Corbin's ruling to aggressive about winning. It was short, but well timed given what Rollins needed to convey. Good stuff. 
-After the Rollins segment, the gong hit and the lights went out for the Undertaker. The audience popped huge for Undertaker who proceeded to execute his slow walk to the ring. As he did, Cole plugged Undertaker vs. Triple H at the Super Showdown and called it one of the greatest rivalries in the history of sports entertainment.
Heydorn's Analysis: Their feud was tremendous. But, it's not a go to feud when people speak of the best ever. WWE is stretching with that verbiage.
In the ring, Undertaker picked up a microphone and addressed the audience as they cheered for him. He said that delusion was the final recourse for the damned and that no man can spin a web of lies like a man with a broken soul. He then said that he's never seen anyone with a more broken soul than Triple H. From there, he ran through what Triple H said about him last week, but said that delusion would be Triple H's downfall. He said that Triple H used to be a savage warrior, but now plays a corporate game. Undertaker then said that Triple H can't see the fear in his own friend's eyes. Then he said that he knows whats going to happen when they face off for the last time. He'll bury him six feet under and the game will be over. Undertaker then revealed that Shawn Michaels will be in Triple H's corner and that Kane would be in his corner.
Heydorn's Analysis: There could be your WrestleMania return match for HBK, folks.
In the end, Undertaker said that at Super Showdown, he would take Triple H's soul and he would rest in peace.
Heydorn's Analysis: A very choppy performance from Undertaker here. It seemed like he was trying very hard to remember lines and that he possibly forgot some. Content-wise it worked. He revealed the corner men for Super Showdown and that leaves two avenues to explore. One, this could be a way to get HBK back into the ring for WrestleMania. Two, they are adding as many bells and whistles to the match as possible in an effort to hide Undertaker's shortcomings in the ring. 
-After the segment, another recap video aired that highlighted the WWE Universal Championship match at Hell In A Cell. Cole then hyped the Crown Jewel main event featuring Roman Reigns vs. Braun Strowman vs. Brock Lesnar for the Universal Championship.
-A video aired for WWE's charity project with Connor's Cure.
Heydorn's Analysis: Great concept with the specialized entrances for the kids. WWE can be over the top with their own praise, but they are tremendously creative in this area. 
-After the video, Sasha Banks and Bayley walked out with some of those kids for the Bayley entrance before the show went to break. (c)
(3) BAYLEY w/ Sasha Banks vs. DANA BROOKE
After the break, the match had begun and Cole revealed that Brooke was no longer affiliated with Titus Worldwide. Brooke took control of the match early, but in the end, Bayley connected with her Bayley To Belly for the 1,2,3 win.
WINNER: Bayley via pinfall
Heydorn's Analysis: Short match and pretty much a showcase for Bayley. Watching Sasha Banks watch this match drove home just how lost she is as a character. She truly isn't even doing "The Boss" gimmick any longer. Tough to see given how high her ceiling was. 
-After the match, AOP was shown walking backstage with Drake Maverick. As they passed a stagehand, Rezar grabbed him and slammed him against the wall. Maverick jumped in and told him to save it for the ring. Rezar then dropped him and continued his walk. (c)
Heydorn's Analysis: Maverick has explained his duel role well on 205 Live. It's still a strange sight to see him smiling and dressed up like these guys. 
(4) AOP w/ Drake Maverick vs. GREGORY JAMES & BARRETT BROWN
AOP hit the ring out of the commercial break and had Drake Maverick at their side. As they walked to the ring, Cole said that they've run rough shot over the WWE since their debut.
Heydorn's Analysis: Have they though? Stagnant is the word that comes to mind for me.
Once AOP got to the ring, the bell rang and the match began. AOP destroyed both opponents instantly and finished things off with the Double Collider for the 1,2,3 win.
Heydorn's Analysis: Total squash and it should have been. This was the push AOP needed to get out of the gate. Better late than never. 
-After the match, Dolph Ziggler was shown talking to Baron Corbin backstage. He said that Corbin promised to hand him the IC title to him and now he has to fight him. Corbin responded by saying that Rollins is more beat up than him and that he beat Rollins last night in their tag match. Ziggler agreed and attempted to walk out, but was stopped by Seth Rollins. Rollins said that it sounded like Ziggler wanted to make an excuse for himself, but Ziggler said he wasn't. He told Rollins he could back out any time, but Rollins said absolutely not. Rollins then said he was ready for a fight and asked if Ziggler was as well. (c)
Heydorn's Analysis: Decent little segment to build this match at the last second. Rollins has been really good in his backstage segments tonight. 
(5) DOLPH ZIGGLER vs. SETH ROLLINS – WWE Intercontinental Championship
Ziggler made his entrance right out of the commercial break and was followed by Rollins who got a huge pop and a Burn It Down yell. When Ziggler walked out, the announce team said that he only took this match because Corbin guaranteed he'd win since Rollins would have to forfeit the championship. As for Rollins, the announce team played up his injury as he walked to the ring.
Heydorn's Analysis: I'm glad the announce team wove the Corbin/Ziggler story into this match as it's a key reason why its happening at all. 
From there, the bell rang and the match began. Out of the gate, both men circled each other as the crowd chanted for Rollins. Seth then got the upperhand with a shoulder tackle and then tossed Ziggler around the ring. Rollins then went for another move, but tweaked his injured knee. This caused him to limp and eventually Ziggler took advantage by hanging up over the top rope. He then bounced Rollins off of the apron and into the guardrail before the show went to break. (c)
Out of the commercial, Ziggler had momentum in the match and taunted Rollins. Rollins responded by elbowing him in the face and taking control of the match. He then connected with the Blockbuster off of the second rope.
Heydorn's Analysis: Both men are selling their injuries from last night. It's adding drama and forcing the crowd to buy in and connect. Plus, the announce team is selling those injuries as well. A good combination and good work. 
In the end, Rollins connected with a superplex and then rolled that into a Falcon Arrow, but Ziggler countered with a roll up. Rollins kicked out at two and immediatley hit the Stomp for the 1,2,3 win.
WINNER: Rollins via pinfall
Heydorn's Analysis: Really good TV match. The selling was on point and the match meshed well with what happened between these two at Hell In A Cell. 
-After the match, Roman Reigns was interviewed backstage. He said that he didn't consider himself an underdog like other people are saying. He said maybe that is the case when he's facing Lesnar or Strowman, but not against Baron Corbin. He said he isn't the underdog, but the big dog, and that he would still be Universal Champion at the end of the night.
-Ronda Rousey was shown warming up backstage prior to her possible open challenge match.
-A video package aired promoting Hispanic Heritage Month. (c)
[HOUR THREE]
-Out of the break, Ronda Rousey hit the ring to a huge pop from the crowd. She smiled at the top of the ramp and waved to crowd with her championship belt as the audience continued to cheer her. In the ring, Rousey grabbed a microphone and soaked up cheers and chants from the crowd.
Heydorn's Analysis: Ronda looks a little uncomfortable in soaking in those cheers. If there is one flaw in her game, it's keeping her emotions in check. 
Rousey then congratulated Alexa Bliss and said that she wasn't expecting a performance like that from her and that she pushed her to her limits. Rousey also thanked her for showing her that she's more of a champion than she ever thought she could be. Rousey then said that that is what she wants to be – the best champion anyone has ever seen. From there, she said she wanted to be like Bret Hart, Steve Austin, and Ric Flair. She then issued an open challenge for the WWE Raw Women's Championship.
Heydorn's Analysis: Good promo from Rousey here. It's clear she is more comfortable now in this role than she was even a few months ago. Loved the fact that she put Bliss over in a very babyface-esque fashion. In doing so, it made her win feel bigger. Well done. 
In response, Natalya's music hit and Ronda smiled at the notion of facing her friend. After a while, Nattie didn't appear, but did finally when the Riott Squad dragged her from the back. They left her laying at the top of the ramp before Ruby got on the mic and said that Ronda made them do that to her friend. Ruby then walked down to the ring and said that they were there to shut things down. She said that they didn't dislike Ronda, but that  they didn't like her either. She then said she would be accepting the open challenge. From there, Ruby jumped onto the apron, but Rousey met her and punched her in the face. She then cleaned house until Riott connected with a vicious spear. At that point, the Riott Squad got the upper hand and beat Ronda down.
Heydorn's Analysis: That was a crazy spear from Riott. Looked great and Ronda sold it well. 
After a couple seconds of the beating, both Bellas ran out to make the save. At that point, they all brawled with each other until Rousey hit her finish on Ruby. Ronda, Brie, and Nikki then hugged in the ring to celebrate as the Riott Squad walked off.
Heydorn's Analysis: Effective. It didn't give a title match away, but hyped up their eventual six woman showdown at Super Showdown in a couple weeks. 
-After the match, a recap video aired of Baron Corbin putting himself into a Universal Championship match against Roman Reigns in the main event.
-Backstage, Baron Corbin was shown warming up backstage. He was then confronted by Braun Strowman. Strowman said he didn't know why Corbin booked himself in that match, but that he hoped he would win because he knew he could kill him. Strowman then looked him down and walked away.
Heydorn's Analysis: If the goal is to get Braun Strowman over as a heel, this was his worst night on the roster. All he's done is antagonize Baron Corbin. Corbin has more heat than Strowman and the audience is cheering Strowman's every move because of it. Just awful writing tonight for Braun. 
-After the backstage segment, Elias strummed his guitar in the ring before the show went to break. (c)
-Out of the break, Elias was still in the ring strumming his guitar. The crowd clapped along and then participated with the the "Walk With Elias" chant. He then complained about getting interuppted, but said that everyone is simply jealous. He then trolled the crowd like he usually does and made fun of the Dallas Cowboys. He then was interuppted by Lio Rush. Rush got a small reaction, but told Elias he was a rock star. He then said that instead of coming out and giving the audience what they want, he gives them the same diss track week in and week out. Elias then hilariously asked "who's kid is this?" Rush responded by introducing himself as the 23 year old piece of gold and the man of the hour. Elias made another joke about Rush's size, but Rush then simply introduced Bobby Lashley. Lashley hit the ring and got a decent pop from the audience. (c)
Heydorn's Analysis: Good promo from Rush, but no mention of his role on 205 Live. That is a miss as he didn't tie his character together across brands like Maverick has. Elias's retorts to Rush were too humorous in nature. He became the standout performer with those remarks and took the babyface shine off of Rush and Lashley with them. 
(6) BOBBY LASHLEY vs. ELIAS
After the break, the match was underway and Renee Young asked Rush what his relationship was with Lashley. Rush said he was Lashley's manager. Back in the ring, Elias owned control of the match and had a head lock firmly locked into place on Lashley. From there, Rush told the story of how him and Lashley got together.
Heydorn's Analysis: Smart to give their relationship some history. Good stuff. 
In the ring again, Elias destroyed Lashley with a knee to the face. With both men down, Kevin Owens hit the ring and walked directly to Lio Rush. He attempted to fight Rush, but Rush dodged the attack with slick moves. Through this, Rush kicked Elias in the face, but then was caught by Owens. Owens then tried to power bomb Rush on the apron, but Lashley caught him instead. He then punched Owens and tossed Rush over the top rope onto both Elias and Owens.
WINNER: No contest
Heydorn's Analysis: A lot of good here. For one, they gave some history to Rush and Lashley which helps tell their story. Ultimately though, what is with the 205 Live guys coming into Raw as managers. Not sure I get it or like it. That brand needs its own stars and by showcasing them on Raw as "less than" stars, it gives no incentive for the audience to watch 205 Live to see them.
-After the match, Rush and Lashley celebrated in the ring.
-A selfie promo aired from Alexa Bliss, Alicia Fox, and Micke James. Bliss said that they needed a new purpose. They then challenged Ember Moon to a tag team match and made fun of the fact that she wouldn't be able to find a partner. (c)
(7) ALICIA FOX & MICKIE JAMES w/ Alexa Bliss vs. EMBER MOON & NIA JAX
After the break, James and Fox were in the ring with Alexa Bliss ringside. Moon walked out next to a nice reaction and then was followed by her partner, Nia Jax. Jax got a big pop for her return. As Jax walked to the ring, Bliss and Company threw a fit and hit outside the ring.
Heydorn's Analysis: Bliss sold this reveal perfectly. The look on her face was all you needed to see and it told the exact story they were looking for. Beautifully done. 
At that point, the match began. Jax started things off, but nobody on the other side wanted to face her. Moon then tagged in which prompted Fox to join the fray. Fox got the early knockdown, but Moon kipped up and then took over. Eventually, Fox took over and worked over Moon with James. They cut the ring in half and isolated Moon in their corner as the crowed built and cheered for the hot tag to Jax. In the end, the hot tag was made and Jax cleaned house with Alicia Fox. She tossed her into Mickie James and then ran through her with a splash in the corner. Finally, Moon hit the Eclipse on James and Jax hit the Samoan Drop on Fox before covering for the 1,2,3 win.
WINNER: Moon and Jax via pinfall
Heydorn's Analysis: This was a really good match. It was short, but they got right to the point in building to the hot tag to Jax. Worked like a charm and made everyone look like a million bucks. Bliss at ringside can't be overlooked. Her body language and facial expressions were perfect and helped make the match what it was.
-After the match, Jax and Moon celebrated in the ring. Cole then celebrated Jax winning the #SeeHer Spotlight Award.
-Backstage, Baron Corbin was shown talking to a referee. He said that even though he's the boss, he wants his upcoming match to be called right down the middle. The ref said ok. From there, Corbin demanded that the ref call him acting General Manager of Monday Night Raw. The ref agreed and did so begrudgingly before walking off. (c)
(8) BARON CORBIN vs. ROMAN REIGNS – WWE Universal Championship Match
Corbin walked out first and got a negative response from the crowd. Reigns was next and got a worse reaction than he got earlier in the night. As Reigns walked to the ring, the announce team debated whether or not Corbin ordering this match was an abuse of power. Once Reigns got to the ring, official introductions were made, and the match began.
Heydorn's Analysis: Reigns got cheered a little more after his introduction, but still not a universal response. Going up against Baron Corbin would seemingly be his best chance at getting it and it simply isn't happening. That should speak volumes to folks backstage. It won't. But it should.
Things started off with a quick tie up. From there, Corbin clocked Reigns with a punch then attempted a pin, but Reigns kicked out. Corbin tried a few more pin attempts, but each time Roman kicked out. Corbin owned the match from there and continued to strike Reigns with punches. Eventually, Reigns countered and knocked Corbin out of the ring. Reigns then followed up with a Drive By before rolling Corbin back into the ring. Reigns then went for a shoulder tackle, but Corbin moved which sent Reigns into the ring post. Out of this, Corbin went for a pin, but Reigns kicked out. The show then went to break. (c)
After the commercial, Corbin was still fully in control of the match.
[OVERRUN]
He had Reigns in a submission hold until Reigns battled out with punches. After he did, Corbin quickly took him back down and locked in the submission again. In the end, Reigns battled back and lined Corbin up for the Spear multiple times, but each time Corbin rolled out of the ring. Finally, Reigns followed, but Corbin tossed a chair right into this face. The referee then called for the bell and it rang. From there, Baron Corbin said he was the GM and demanded that the match be restarted as a no disqualification match. Corbin then attempted to hit Reigns with a chair, but Roman countered with a Superman punch. He then went for a pin, but Corbin kicked out at two. Reigns then picked up the chair, but before he could do anything with it, Braun Strowman walked out. Strowman walked tot he ring and crushed Reigns. Reigns then dodged a Strowman shoulder tackle, but was hit with a Deep Six by Corbin. Corbin covered, but Reigns kicked out. After the kick out, Ziggler and McIntyre checked in Strowman before Rollins and Ambrose ran out. They brawled on the outside and then hit suicide dives on Ziggler and Strowman. This left Reigns alone in the ring. On the outside, Strowman was stirring so Reigns went for an over the top rope splash. Corbin countered it with a punch, but Reigns immediatley followed with the Spear for the 1,2,3 win.
WINNER: Reigns via pinfall
-After the match, Reigns celebrated with The Shield in the ring.
Heydorn's Analysis: Just like last night at Hell In A Cell, the bells and whistles were out in full force in this. The match had involvement from everyone and even was restarted after Corbin played his GM card. The crowd was hot for this tonight, but at some point Roman Reigns is going to have to have a straight up match alone without these bells and whistles. All in all, it worked decently tonight, but this type of strategy can't be overdone with Reigns or it too will turn fans against him even more. 
---
NOW CHECK OUT LAST WEEK'S REPORT: HEYDORN'S WWE RAW REPORT 9/10: Alt Perspective coverage of the live show including Ronda Rousey in tag team action, final Hell In A Cell build, and more