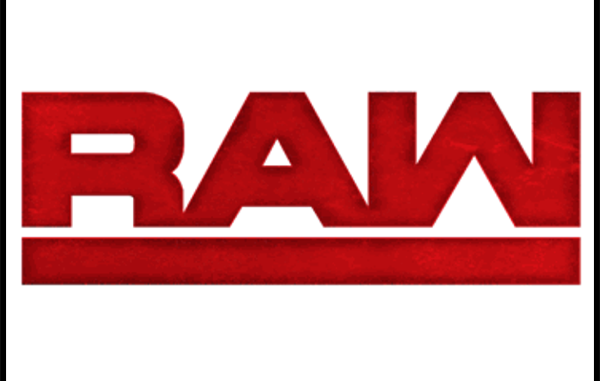 ---
SPOTLIGHTED PODCAST ALERT (YOUR ARTICLE BEGINS A FEW INCHES DOWN)...
---
KELLER'S WWE RAW REPORT
OCTOBER 8, 2018
CHICAGO, ILL.
AIRED LIVE ON USA NETWORK
---
Announcers: Michael Cole, Corey Graves, Renee Young
---
Tonight after WWE Raw, join me live with guest cohost Jason Australia to break down the show with live callers, mailbag, and a live on-site correspondent from Chicago.
•STREAM LIVE HERE ABOUT 5 MINUTES AFTER RAW
•CALL: (347) 215-8558
•EMAIL COMMENTS/QUESTIONS: wadekellerpodcast@pwtorch.com
•IF YOU DON'T LISTEN LIVE, SEARCH "WADE KELLER" ON YOUR PODCAST APP TO SUBSCRIBE AND THEN DOWNLOAD OR STREAM THE FULL SHOW AN HOUR OR SO AFTER RAW
---
[HOUR ONE]
-Cole introduced the show and said they were live from Chicago, Ill. Then Triple H's entrance music played. He came out with an angry, irritated demeanor. He spit some water and threw the water bottle into the crowd. Shawn Michaels came out to his music and (thankfully) he wasn't acting like a goof for the first time in a while. No "jokey clown faces" and silly skipping that has made him seem like less of an elite legend recently. Graves noted HBK has a different demeanor than usual because he's feeling the effects of the betrayal suffered at the hands of the Brothers of Destruction at Super Show-down ("SSD"). Triple H talked about how he and Michaels climbed the mountain and made it to the summit, so they should be celebrating, but instead the avalanche fell on them. He said it made them question whether the mountain was just a lie the whole time.
A four minute video package aired from SSD. He said the word respect has lost some meaning lately. He said respect from them is hard-earned. Michaels put his hand on Hunter's shoulder to console him. He said respect is sticking to your word even when everyone encourages you not to. "But you stick to your word, that is respect," he said as he looked Michaels close in the eyes.
Michaels said sometimes you respect who someone used to be and what they used to represent. He said then you realize respect is no longer a two-way street. He said he's not sure how many people watching have flown from Melbourne, Australia to Chicago, "but it is a long frickin' way." He said it gave him a long time to think about the beatdown at SSD. He said it's been eight-and-a-half years that he honored his word. He said when the wheels touched down in Chicago, Hunter looked him in the eye and Hunter told him three words he never thought he'd hear ever again. Hunter looked at Michaels and said, "Are you ready?" He said the question isn't for Shawn, because he knows he is. He said the question is actually for Undertaker and Kane. He challenged them to a tag team match at Crown Jewel. (He didn't say it's in Saudi Arabia. I'm curious how many exclusions there are to referencing the host country given recent headlines.)
Michaels looked at the camera and said, "DGeneration X is ready. Kane, Undertaker, Brothers of Destruction, I say this with absolutely no respect at all. If you're down with that, we got two words for ya'." Fans yelled, "Suck it!" Hunter and Michaels revealed new DX t-shirts. The announcers freaked out and asked if that just happened. "I can't believe what we just heard!" Cole said. "They're back!" The DX music then played as they posed and Cole continued to freak out. (Cole also mentioned Crown Jewel by name, but not Saudi Arabia. I don't know if they did before the last Saudi Arabia show more often or not.)
(Keller's Analysis: As surprised as the announcers were, I'm really not sure how many fans watching in the arena or on TV were the least bit surprised. This seemed really telegraphed. I'm not questioning the decision to have the announcers act so surprise as their job is to, within reason and with an eye on credibility, hype the storylines. It was great to see Serious Shawn back instead of the clowning around version of HBK who just reminded me more of Stan Laurel (from Laurel & Hardy) with his facial expressions and body language than a legendary serious main event star.)
-The announcers were on camera and hyped the show including Trish Stratus making an appearance, plus two SSD rematches including The Shield vs. Braun Strowman & Drew McIntyre & Dolph Ziggler and Riott Squad vs. The Bellas & Ronda Rousey. There was a big pop when Trish's image appeared on the screen. They also hyped Bobby Lashley vs. Kevin Owens. [c]
(1) BOBBY LASHLEY (w/Lio Rush) vs. KEVIN OWENS
As Lashley walked out with "hype man" Rush, Cole plugged tickets going on sale in Phoenix, Ariz. at Chase Field, the home of the Arizona Diamond Backs major league baseball stadium. He said over 55,000 fans are expected. Graves touted Lashley as having "the best physique in all of sports entertainment." Owens came out next. The bell rang about 19 minutes into Raw. Lashley overpowered Owens to the mat with a shove to start. Lio antagonized Owens saying he's isn't ready for Lashley. (I don't know about this as a babyface act.) Lashley shoved Owens and flexed his arms. (Has that happened on WWE TV since Lex Luger used to do it?) Lio chimed in again on the house mic. Lashley leapfrogged Owens, but when he charged, Owens ducked and Lashley spilled to the floor. Owens went after him at ringside and surprised him with a punch to the chin. More Lio comments, including telling the fans who were cheering Owens not to cheer Owens. "I knew he wasn't going to die," he said. "He's not even an athlete." He told fans to chant for Lashley. A surge of boos. (Is that what WWE is going for here? If not, how badly could they have miscalculated debuting this Talking Lio gimmick? How out of touch with your fanbase are you if you think Lio taunting Owens on the house mic as a good idea? Or is this a double-turn in progress?) Owens flip dove onto Lashley. Fans stood and cheered. Cole acknowledged the cheers. Lashley whipped Owens into the barricade. When Lashley charged, Owens moved and Lashley crashed. Cheers. [c]
Back live, Lashley had Owens in a sleeper mid-ring. Lio tried to get fans to chant "Lashley! Lashley! Lashley!" Owens chased him down. Lio backed away. Fans cheered. Lio told Owens, "Focus on the match." Owens caught up to him and grabbed him. Lashley saved Lio and whipped Owens into the ringside steps and the the ringside barricade. Cole said that on social media last week, Lashley said it was time to change things up. Lio obnoxiously tried to get a "Lashley" chant going again. A "Fight Owens, Fight!" chant was started by scattered fans. Owens began a comeback and the crowd came alive. Lashley cut it off with a sidewalk slam. Then he flexed his arms again. Lio said nobody can do what Lashley can do and KO has no chance. Lashley hit his delayed-drop vertical suplex for a believable near fall. Lio again tried to get fans to chant for Lashley. "Make him suffer!" Lio chanted as Lashley had Owens in a full nelson. Owens came back with a superkick and a Stunner for a near fall. Big pop for the near fall. Owens climbed to the top rope. Lio talked in his face. Lashley knocked a distracted KO off balance. Owens' leg was hooked on the top rope. Lio laughed and said Owens "is in upside down world." Lashley went after KO's leg. Lashley then gave KO his finisher for the three count. Boos.
WINNER: Lashley in 13:00.
-After the match, Lio told Lashley to return to the ring and attack Owens. More boos. He went after Owens's leg, wrapping it around the ring post a few times. Then he went after Owens's other leg. Fans booed, and Lashley stood on the ring apron and extended his arms.
(Keller's Analysis: That was just bizarre. If it was designed to be a double-turn from the start, it worked. If it wasn't and the reaction surprised Vince McMahon and he called an audible mid-match, what can possibly be said? Ultimately Lashley was dying out there in the ring as a babyface in recent weeks, so a heel turn was as obvious as anything in WWE these days. I think perhaps a more important question is whether KO was just jobber fodder for a Lashley turn or if he's been turned babyface there also.)
-They went to the announcers who again plugged the tag match announced earlier for Crown Jewel. Cole did mention it's happening in the Kingdom of Saudi Arabia. They also announced that there would be an eight-man tournament – four from Raw, four from Smackdown – called "The World Cup." They revealed that John Cena doesn't have to quality because of his accomplishments. Cole said he believes he is the best ever. A video package aired on Cena saying he was born to be a champion and dreamed of it since he was a kid. Graves said Acting General Manager Baron Corbin has booked a Global Battle Royal to determine the second entrant into "The World Cup" tournament.
(Keller's Analysis: Why do I have a feeling Cena will phone in a first-round match and catch a flight back to China based on how "over it" he has seemed the last couple years in his WWE appearances?)
-Cole hyped that Elias was up next. [c]
-Kayla interviewed Finn Balor & Bailey about facing Jinder Mahal & Alicia Fox. She asked if they fear Mahal and Fox have had a chance to get on the same page. Balor said he doesn't think they're on the same planet right now. Bayley said she and Balor are like two peas in a pod. Balor said they're like peanut butter & jelly. Bayley suggested Batman & Robin. Balor asked who is Batman. Bayley said they're both Batman. Lashley and Lio interrupted (which I think might have turned them back babyface at that moment… anything to stop this obnoxious Bal0r-Bayley dynamic). Lashley said he ripped KO into pieces. Bayley said this should be their interview time. Lio said with his words and Lashley's power, it's "too sweet." (OMG, they're going to try to co-opt that phrase and ruin it by having Lio say it, aren't they?)
Who is more obnoxious? #WWERaw

— Pro Wrestling Torch (@PWTorch) October 9, 2018
-Elias strummed his guitar a bit. Then he got the crowd to chant "Walk With Elias" before insulting Chicago and turning the cheers to boos. He said the fans know him and he is always willing to admit when he's wrong. He said he wrote a song about how things ended in Australia. He said, "It was not my fault." (Is he blaming Owens? Does that mean Owens is going to be a babyface?) He talked about Australia not being fair, but he was mostly distracted by Cena's hair. He said when he heard the Australian accents, he almost refused to do the show, but when he thought things couldn't get any worse, they sent him to Chicago. Boos. He said the food in Australia was so gross, he thought he caught a disease, but he feels good because the Cubs won't be in the World Series. Eruption of boos.
Out came Ronda Rousey to her music, interrupting Elias. Cole hyped she was up next in a six-woman tag match.
-A WWE charity segment aired on Susan G. Komen. [c]
-A brief plug took place for WWE 2K18 video game.
(2) BRIE & NIKKI BELLA & RONDA ROUSEY vs. THE RIOTT SQUAD (Ruby Riott & Sarah Logan & Liv Morgan)
The announcers didn't draw attention to it, but the Bellas excluded Rousey from a discussion of who would start the match, then Nikki and Brie decided it'd be Brie. Brie started against Liv. Renee said she's never seen Liv more focused than she was right then. Brie talked back at her. Liv pushed her nose and slapped her. Cole said it was complete disrespect. Brie kicked Liv. Liv ducked another kick and tackled her and mounted her. They rolled around on the mat and then to the floor. All of their partners ran to the scene and pulled them apart. They retreated to their respective corners. Logan tagged herself in. Then Brie tagged in Rousey. Rousey went after Logan with some nice takedowns. Logan bailed out. Her partners stepped into the ring, but Ronda shot them a look so they jumped to the floor. [c]
[HOUR TWO]
Back live, Nikki slammed Ruby. She played to the crowd, then clotheslined Ruby casually in the corner, then hit a flying round kick off the second rope for a two count. The Squad got the better of Nikki at ringside to take over the match. Renee said the Riott Squad think the Bellas represent the worst part of the Women's Division, but she disagreed and said they were trailblazers. Logan controlled Brie back in the ring and cut her off from making the tag. Then she delivered a running knee. Ruby lured Ronda into the ring, giving Liv and Logan a chance to stomp away at Brie in the corner. Brie fought out of the corner herself and landed a flying dropkick off the second rope. Ronda called for the tag as Nikki recovered on the floor. Ronda tagged in and went to work on Ruby in the ring and then knocked Liv and Logan off the ring apron. Riott rolled up Rousey for a surprise two count. Rousey got fired up and threw rapid-fire punches and knees afterward. Then she slammed her and applied an armbar. The Bellas prevented Liv and Logan from interfering. Ruby tapped.
WINNERS: Rousey & The Bellas in 10:00.
-They stood in the ring afterward with the Bellas smiling alongside Rousey. It went on and on. Then they hugged, but then Nikki and Brie attacked Rousey from behind. (They learned from Undertaker and Kane, huh?) The crowd booed (the response WWE wanted because they've cast this feud correctly). They stomped away at Rousey in the corner. Rousey fought back and flipped Brie over hard. Brie grabbed the side of her head and left the ring. Rousey stood and stared down Nikki angrily. She took Nikki over with a judo throw. Nikki bailed out. Ronda pursued her at ringside, but Brie came up behind Rousey and threw her into the ringpost. They double-teamed her and three referees pleaded with them to stop. Graves wondered what caused them to do this. Cole said they've been a great team the last month. Renee said maybe it's jealousy over the love the WWE Universe have extended to Rousey. Cole said they don't know yet.
They dragged Rousey back into the ring and stood over her with their boots on her back. Nikki then dropped the Raw Women's Title belt onto Rousey's back and walked out. "You suck!" chanted the fans. Rousey sat up and looked dismayed.
(Keller's Analysis: That was really well done. I can see why they didn't do the turn in Australia because it was pretty much the same as what Undertaker and Kane did to Triple H and Michaels in the main event. Rousey's facial expressions were really good here. She's loosening up and finding her stride as an actor in the wrestling context. I have no doubt fans worldwide will enjoy booing the Bellas.) [c]
-The announcers recapped a replay of the Bellas-Rousey angle. Graves said they all seemed to be getting along fine on the long flight. Cole said he can't wait to hear from the Bellas for an explanation. (The only thing missing was a cameo from Byron Saxton looking down and to his left in dismay at what happened.)
(2) FINN BALOR & BAYLEY vs. JINDER MAHAL & ALICIA FOX (w/Sunil Singh)
Cole plugged that Balor & Bayley (Team B'n'B) face Braun Strowman & Ember Moon (Monster Eclipse) on Mixed Match Challenge tomorrow night after Smackdown on Facebook Live. Bayley and Balor synched up for the Balor arm extensions during his entrance theme. Cole noted that Jinder and Fox haven't had much success yet, but it's a round-robin tournament, so they'll have a lot of chances. The announcers talked more about DX vs. Brothers of Destruction at Crown Jewel. Fox tagged in a minute in, so Balor lifted Bayley and she kicked Fox and then used a head scissors to send Jinder to ringside. [c]
Fox was in control against Bayley after the break with a mat hold. Bayley reached for a tag, but Fox yanked her by her hair to prevent it. Bayley sent Fox to ringside and then made the leaping tag. Jinder then entered and bumped around for Balor. Balor double-stomped Jinder and then chopped him hard in the corner. Jinder caught a charging Balor with a boot, but Balor fought back with his own kick. Balor made a cover, but Fox broke it up (well, she tapped him on the back and for some reason he rolled off of Jinder; it looked really weak and weird). Balor kicked Jinder with an enzuigiri and then leaped off the top rope with his Coup de Grace for the win. Cole said "poor Jinder and Alicia just can't get on the same page."
WINNERS: Balor & Bayley in 7:00.
-Renee hyped Trish Stratus appearing later. Graves plugged the SSD six-man tag rematch with The Shield vs. Braun & Drew & Dolph.
-Backstage in the locker room, Ziggler said it was just one little slip-up in Australia. He gave Braun a pep talk. He told Drew to be the superstar no one else can be. Drew yelled, "Enough!" Drew said he's tired of Ziggler trying to call the shots. He said Ziggler should worry about pulling his own weight. As they bickered, Braun stood up and told them to shut up. He said they should remember why they're there – to watch his back so he can win the Universal Title because that's what's best for all of them. "Tonight, we're going to go out there and put The Shield down for good, and I don't want any more excuses out of either one of you two."
-Baron Corbin walked backstage and smugly smiled. Heath Slater said he'd like a chance to be in the World Cup and represent West Virginia. Corbin said a lot of people asked to be in the battle royal. Corbin said, "There's only one problem. You're not any good." [c]
-The announcers threw to a video recap of the Triple H & Michaels promo at the top of the show.
(3) BATTLE ROYAL – Winner Gains Entrance into the WWE World Cup
The ring was full of unknown jobber-looking wrestlers with various nationality stereotype outfits. Corbin walked onto the stage and scolded the fans for booing him. He said Crown Jewel is shaping up to be historic. "It features so many things, it's crazy," he said. He touted the WWE World Cup tournament. Corbin said as Acting G.M., he could have put himself in the tournament, but he wanted to prove he belongs. He said he scoured the world and assembled the most star-studded battle royal ever. He entered the ring and talked up the amazing assembly of wrestlers. He introduced them one at a time. A wrestler from Russia, Egypt, Mexico (big cheers for him), Poland ("Stanislov the Squeezer"), Chile, Antarctica, Belgium, Spain ("The Consquistador"), and Germany. He also said he'd represent the United States. Cole said he's not sure if Conquistador is Jose Luis Rivera or Jose Estrada. Graves suggested it might be Edge or Christian. Renee called them all clowns. They all ganged up on Corbin at the start. He shoved them all off of him. Conquistador sat at ringside in wait. Corbin eliminated everyone but Conquistador. Corbin celebrated like he just won. He wondered why the bell didn't ring, though. The Conquistador then stood up at ringside and entered the ring. He gave Corbin three German suplexes. He then did jumping jacks and then an Angle Slam. The crowd caught on and popped. He clotheslined Corbin over the top rope to win. Conquistador danced in the ring in pretty hilarious alternate personality for Kurt Angle. Corbin sat at ringside in disbelieve. He then unasked as Angle and looked down at Corbin. "It's true! It's true!" said Cole. Angle's music played. Cole said Angle stuck it to Corbin.
WINNER: Conquistador Angle in 4:00.
(Keller's Analysis: Angle adds his name to the legends lured out of retirement for a big payday courtesy of the Kingdom of Saudi Arabia.)
-R-Truth and Carmella hyped their Mixed Match Challenge match. Truth thought "Nature Boy" Ric Flair was in the match. Carmella corrected him. A soundbite aired with A.J. Styles & Charlotte. [c]
-They replayed Angle's battle royal victory.
-Backstage Charlie Caruso interviewed Angle who was still in his Conquistador body suit, sans mask. Angle winked and said he's technically still on vacation. He began to walk out of the arena. "Real clever, Kurt," said Graves.
(4) "IRRESISTIBLE FORCE" NIA JAX vs. EMBER MOON
Moon was already in the ring without an entrance. Jax came out with a heel demeanor, it seemed. This felt like a match out of nowhere. Moon made a comeback a couple minutes in and hit a flying dive through the ropes. Jax absorbed the collision and yanked Moon to the floor by her feet when she tried to return to the ring. She picked her up onto her shoulders, but Moon slipped free and punched Jax. Jax tossed Moon to the floor. Moon avoided a charging Jax and send Jax hard into the ring apron. Moon entered the ring, beat the count, and won by countout. Jax entered the ring and hugged her and pointed at her.
WINNER: Moon in 3:00.
(Keller's Analysis: Well, that was all weird. The match taking place in the first place and the post-match endorsement.)
-Trish Stratus's ring entrance took place. She came out to what felt like a mild reaction. Cole acted like it blew the roof off the arena. The camera showed fans standing but not really emoting at all with cheers or claps. Her music stopped, and still not much of a reaction. She said in three weeks they'll be making history at Evolution, the first-ever all-women's WWE PPV. She wanted to talk about Alexa, her opponent. She said last week's "Moment of Bliss felt more like a moment of b.s." She said she wanted to enlighten "little Miss Brat with a Moment of Stratusfaction." Bliss's music interrupted. Bliss and Mickie James walked onto the stage (saving this dying segment not a second too soon).
[HOUR THREE]
Bliss called the fans dullards. Trish said Bliss came up a little short in the math department last week. She told Mickie that's not the only place she came up short. The crowd oohed that one. "Short joke, ouch, never heard that one before," Bliss said. Bliss said they should put the insults aside because she has goosebumps. She said it's an honor being out there with her after growing up watching her. She said she's seen her matches over and over and cheered her victories in her era. "So I can finally tell you, woman to woman, you sucked! Like, really sucked!" she said. She said if she was around in her era, Trish would have been an afterthought and spent her entire career living in her shadow. Trish challenged her to step in the ring so they can do this in Chicago tonight. Bliss and Mickie marched to the ring. Mickie told Bliss the fans don't deserve to see this right now. "Besides Trish, you and I both know, nothing good ever happens in Chicago," Mickie said. Trish told Mickie to protect her little bestie.
Trish asked Mickie to tell Alexa what it's like to be in the ring with her, a seven-time champ. She said she's going to take care of business at Evolution and they'll both find out what a Hall of Fame beatdown feels like. Mickie acted mock-scared. Mickie said she'd love to know and she proposed perhaps they should turn it into a tag team match. Trish said she'd have to think of a partner. Then, in an amazing coincidence, she pointed at the stage and Lita came out. When Lita entered the ring, Bliss stomped on her. Trish went after Mickie. The heels fled. Fans chanted, "Lita! Lita!" Trish way overshot Mickie on a kick, but threw a second kick to take Mickie down. Lita climbed to the second rope. Bliss yanked Mickie out of the ring to save her.
(Keller's Analysis: I wish they bothered to come up with some explanation for why Lita just happened to be there since it was Mickie's idea to have a tag match and there was no reason Lita would be just standing by. Trish was never good on the mic, and that really stood out here. The crowd indifference for her also really stood out. Ouch.)
-An old-style Shield promo aired with them in the boiler room backstage. Dean was back to his original Shield persona. Roman Reigns said the story will be the same in Chicago as it was in Melbourne. Seth said they are the one true constant. Dean said they're the Hounds of Justice. Reigns ended, "We are The Shield. Believe that."
-Bobby Roode and Chad Gable made their ring entrance. Gable was as weirdly over-the-top as usual. [c]
(5) THE ASCENSION vs. CHAD GABLE & BOBBY ROODE
Before the match, Konnor said they'd beat them and send them to the Wasteland for good. That was probably the best 20 seconds of The Ascension on the main roster to date. They actually were believably intimidating with their inflection and body language and facial expressions. Graves said Roode even seemed intimidated. A brief "C.M. Punk!" chant started. When Roode rallied, Gable tagged himself in. Roode wasn't thrilled. Gable pinned Viktor with a German suplex into a bridge.
WINNERS: Gable & Roode in 4:00.
-AOP ran out and attacked Konnor at ringside. Then they entered the ring and brawled with Roode & Gable. AOP quickly came out on top. Fans chanted "AOP! AOP!" Then they beat up Viktor. Then they gave Gable and Roode their Super Collider and stood tall in the ring.
(Keller's Analysis: WWE is dedicating TV time week after week to Roode & Gable and the Ascension, but the message is that AOP count and Ascension and Roode & Gable don't.)
-Bayley and Balor did a selfie video about their match against Monster Eclipse.
(Keller's Analysis: Balor and Bayley are like the new couple in your friend group who no one can stand to be around because they're all lovey-dovey for each other.)
-A clip aired of Angle vs. Cena in Cena's first TV match as a way to hype Smackdown 1000. [c]
-The announcers on camera plugged the Susan G. Komen association. They narrated a recap of the Bellas turn and then the DX reunion announcement. Then a video package aired of DX high jinx over the years. Graves said also in Saudi Arabia (another infrequent mention of the country), A.J. Styles would defend against Daniel Bryan, plus Reigns vs. Brock Lesnar vs. Strowman.
-Paul Heyman walked onto the stage. He said he is the Advocate for the Crown Jewel of WWE, The Beast, The Conqurer, Brock Lesnar. He said he is there for the same reason they are – to see a fight. He said 72 hours ago, Reigns and Strowman beat each other up in Australia, then had to fly 20 hours back to Chicago to beat the high holy hell out of each other again for their enjoyment. Cheers. He mockingly said that's what they do, put smiles on the faces of the WWE Universe. Heyman said Lesnar isn't watching this promo, because he's sleeping in his own bed, waking up in his own home, and then running one full mile to The Death Clutch Gym, a training camp he designed and built. He said he's exploiting it for the specific purpose of becoming the very first two-sport concurrent champion in UFC and WWE. Scattered boos. He said Lesnar enters WWE Crown Jewel on Nov. 2 in the Kingdom of Saudi Arabia as the only individual with the individual goal of being the Universal Champion. He mocked Reigns being in a stable of work horses and he has to watch his brothers' backs, a team of weak links he has to worry about when he steps into the ring with Lesnar. He said with Lesnar, it's "me, me, me" not "we, we, we." He said that's why he can declare Lesnar the winner already is Lesnar. Graves spoke over Heyman awkwardly and asked, "Is Brock here tonight?" Then the music for The Shield played. They walked through the crowd. [c]
(6) THE SHIELD vs. DREW MCINTYRE & DOLPH ZIGGLER & BRAUN STROWMAN
The heel trio made their full ring entrance after the break. Renee said at SSD, The Shield showed they are united, no question about it. They cut to an early break. [c]
Back from the break, after a few more minutes, The Shield cleared the ring of the heels one at a time, and then Dean and Seth did stereo dives onto Drew and Dolph at ringside. Strowman stood up and grabbed them by their heads. Reigns then did a leaping dive onto all three heels. "What incredible action, our main event rolls on live!" declared Cole. [c]
Braun was in control of Seth after the break. When Drew tagged in, Seth fought back and almost made the tag, but Drew stopped him and moved him back to his corner.
[OVERRUN]
When Strowman rallied, he yelled at Ziggler that that's how you do it and carry your own weight. He grabbed Ziggler by his throat and yelled at him. Drew came to Ziggler's defense. They actually bleeped whatever they were saying. Seth jumped Drew and scored a quick rollup two count. Seth hot-tagged in Dean who went to work on Drew. Graves said it was a bad time for tempers to flare on Team Strowman. Eventually a brawl broke out with several in the ring, then settled into Drew vs. Dean again. Reigns sat up on the floor and assessed the situation. He ran toward Strowman with a Superman Punch, but Strowman threw him into the ringpost. Dean leaped at Strowman through the ropes, but Strowman caught him. Dean turned it into a DDT at ringside. Reigns then caught Strowman with a spear. "Bodies are strewn everywhere!" yelled Cole. Dean entered the ring. Ziggler charged. Seth clotheslined him over the top rope. Drew then surprised Dean with a Claymore Kick for the three count.
WINNERS: Braun & Drew & Dolph in 22:00.
-After the match Seth and Roman were on one side of the ring and Dean was leaning on the second rope catching his breath. Dean then left the ring and stormed off to the back in frustration as Reigns and Seth looked on confused.
---
Tonight after WWE Raw, join me live with guest cohost Jason Australia to break down the show with live callers, mailbag, and a live on-site correspondent from Chicago.
•STREAM LIVE HERE ABOUT 5 MINUTES AFTER RAW
•CALL: (347) 215-8558
•EMAIL COMMENTS/QUESTIONS: wadekellerpodcast@pwtorch.com
•IF YOU DON'T LISTEN LIVE, SEARCH "WADE KELLER" ON YOUR PODCAST APP TO SUBSCRIBE AND THEN DOWNLOAD OR STREAM THE FULL SHOW AN HOUR OR SO AFTER RAW
---