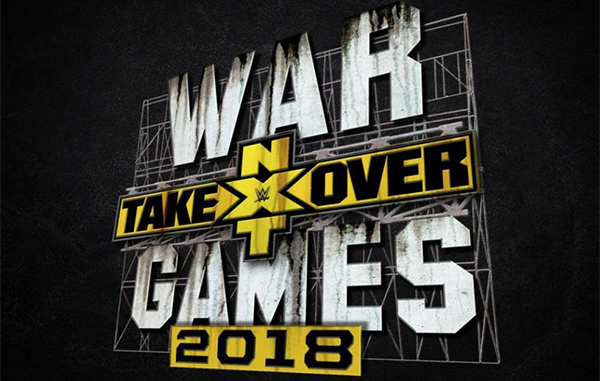 ---
SPOTLIGHTED PODCAST ALERT (YOUR ARTICLE BEGINS A FEW INCHES DOWN)...
---
HITS
Shayna Baszler vs. Kairi Sane (NXT Women's Championship Match, 2 out of 3 Falls):  This match did not exactly kick off the show, but it was the first substantial match and it did not disappoint.  It started out explosive as Sane went for the jugular from the ring of the bell to start the match.  This did not last long as the other Horsewomen, Jessamyn Duke and Marina Shafir, interfered as they did before when Baszler regained the title at Evolution.  In the same fashion, Baszler took the first fall as Sane passed out from the K.  It could be seen the animosity between the two during this battle and the story of Sane having to beat the odds to stay competitive against Baszler's cohorts.  Sane managed a comeback as she defeated Baszler with an Insane Elbow.  The third fall saw all the chaos ensue as once again the Horsewomen became involved, but this time Sane got some help from Dakota Kai and this year's Mae Young Classic runner up, Io Shirai who executed a beautiful moonsault from the top rope to the outside of the ring to the Horsewomen.  Even though this all ensued, Baszler managed to pick up the win with an inside cradle when Sane went for another Insane Elbow.  Once again, great match between these two as their chemistry is excellent.  It was the right choice for Baszler to go over, especially with the Horsewomen being introduced, but kept Sane looking strong with all of the interference even though she was unable to prevail.  Hopefully this feud will be over, at least for a while, as they have had an extended program against each other dating back to last year's Mae Young Classic.
Velveteen Dream vs. Tomasso Ciampa (NXT Championship Match): Great match between these two, if only there had been more to build off of with their storyline.  It seemed rushed and minor as their conflict stems from the Dream indirectly accused Ciampa of attacking Aleister Black.  This match consisted of a lot of mind games as both competitors tried to get the upper hand mentally.  The action definitely picked up throughout the match with some great spots, like the Dream hitting Ciampa with the Death Valley Driver outside of the ring, then throwing him in the ring for the Purple Rainmaker for the two count.  The Dream proved that he is going to be a future star in the WWE with so much upside and with his age of 23 years, the sky is the limit.  It was a little confusing to see the Dream do his best "Hollywood" Hogan impersonation, with all of the negative press brought on by his comments and at times it was a little too much, but it shows his range as a character which is unmatched by anyone currently on the roster.  He still has a way to go with his ring work, but that will come in a matter of time with training and more exposure to high profile matches. Ciampa was awesome as well, proving there is not a better heel in all of sports entertainment currently.  This is shown when he had a brief encounter with Mauro Ranallo, yelling at him in the middle of the match which was not only a classic heel move but funny as well.  It was smart to have Ciampa to go over as he is too good as a champion and the Dream is not quite ready yet.
Johnny Gargano vs. Aleister Black: This was the debut of the "heel" Johnny Gargano as he was extensively booed as he came to the ring.  The match began with both men staring the other down only for Gargano to smack Aleister Black that set him off.  The match told the story of revenge as Black was on a mission to punish Gargano for his actions that left him on the sidelines for pretty much the whole summer.  Gargano fought with a lot of edge at times mocking Black cunningly, daring him to put him out of his misery. Both of their fighting styles were on display, Gargano with his in ring abilities and Black's hard hitting strikes.  The only slight negative is that it doesn't seem like Gargano is comfortable in this role.  Maybe its because its still in the beginning phase and he's still getting used to it, but at times it comes off forced.  Also, where does his character go from here as he was defeated cleanly.  Maybe a chase for the Ricochet's North American championship are in order as it would give him something to do worthwhile, so there's some upside.  Black can continue on his hunt for revenge and go after Ciampa's NXT championship as currently there are no viable faces that seem to be a formitable option.  
The Undisputed Era vs. The War Raiders & Pete Dunne & Ricochet (War Games Match): This format never fails as this match lived up to expectations.  All competitors looked good as they put on a show with high spots and brutal combat. Even in defeat, the Undisputed Era proved that they currently own the War Games format matches, similar to the 4 Horsemen back in the day, as they were in their element.  This was highlighted when Bobby Fish brought in the UE steel chairs to use in the cage.  The War Raiders were truly great as they showed aggressiveness as well as fantastic agility.  Honestly, I thought that Ricochet would have more flashy spots other than his fantastic flip/dive from the top of the cage.  The angle with Pete Dunne was great as well as he kept getting passed over from entering the match leaving one to speculate if he would turn on his team which added intrigue to the match.  The ending was brilliant as both Dunne and Ricochet picked up the win over Adam Cole.  With Cole taking the pin from both men it did not weaken him while keeping the tag team angle still competitive and Fish strong for possible future use.  The War Raiders seem as though they could possibly get the titles soon as they are super over with the crowd and their wrestling style could pair up with any team.  Also, this would be a great conclusion to the competitive feud between Ricochet and Dunne as they were both the victors for their team. 
MISSES
Matt Riddle vs. Kassius Ohno: This match was not scheduled to be on the card and rightfully so.  There is not much to say about this match as it lasted all but 15 seconds.  Its horrible that Kassius Ohno got squashed the way he did as he is a workhorse for the promotion.  Riddle could be built up better with more matches against enhancement talent that could lead and extend this storyline further.  This match was definitely not on the level of the other matches on the card and did not really serve any purpose. 
Final Thoughts:  NXT never fails as this was another great Takeover.  It is still unknown where this will fall in the echelon of Takeover events, but it definitely lived up to expectations.  There wasn't one match that truly stole the show as all of them kept the crowd and viewers satisfied.  This night left much up in the air as some storylines concluded and others will continue to thrive.
---
RELATED: NXT TAKEOVER REPORT 11/17: Ongoing coverage of event headlined with Ciampa vs. Dream, Baszler vs. Sane Live from Los Angeles