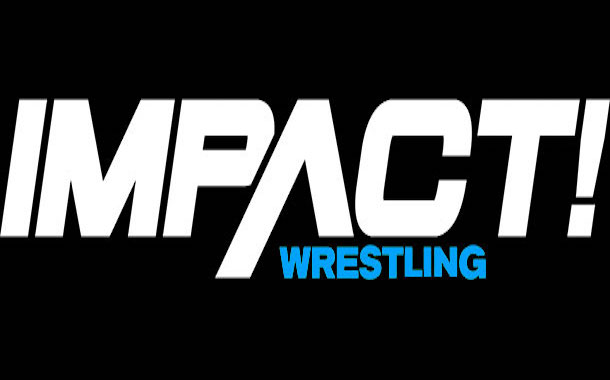 ---
SPOTLIGHTED PODCAST ALERT (YOUR ARTICLE BEGINS A FEW INCHES DOWN)...
---
IMPACT HITS
The Opening Tag Match: If you like a bunch of dudes diving outside of the ring onto each other without any storyline support, then this was the match for you! It was entertaining, but considering the main event also featured a healthy dose of dives outside the ring, someone in management should consider keeping track of these things. Since I did put this in the hits, I'll try and be more positive. All right, the ten man match got the show off to a nice start…even if there were more effective ways to build the upcoming Ultimate X match, like, I don't know, maybe having the wrestlers in the match actually talk about why they want to win the belt! Sorry, I tried to stay positive, but considering Impact is about to lose another half of their audience, I feel the need to point out some reasons why this may have happened.
L.A.X.: Excellent work from both members of L.A.X. on the mic, but Ortiz in particular was stellar. While I consider Konnan to be one of the best talkers in the industry, it was good to hear from the guys who will actually be competing in the match. This was simple and effective. Just two wrestlers talking about why they need to prove they're the best in the business and why they've sacrificed so much to get to where they are. I can only imagine if Impact had been focused more on this, and less on Undead Realm/running over children with cars type content, how much better off they'd be in 2019.
The Closing Video: The show ended on a nice note with a great video playing up the history of the company. It was the best promotional piece they've put out in months. However (yep, more negatives) man, this felt depressing. At one point, they had A.J. Styles, Samoa Joe, Sting, Road Dogg, and so many other familiar stars. Their crowds were bigger. Their lighting was better. There was hope. Now they're headed back home, not on a high note, but at their lowest point since their Asylum days. But uh…yeah, solid video.
IMPACT MISSES:
Cornball Cameos: Scott D'Amore and Don Callis starred (or their hands did) in another self-serving, unfunny segment that also didn't make any damn sense. Trevor Lee referred to both "Don" and "Scott" and it was clearly their voices, but get this, they pretended it wasn't Callis when they cut back to the arena! HYSTERICAL. Since the show has lost two hundred thousand viewers from its peak in 2018, management should be questioning absolutely everything they put on TV. "Hey, should we air this segment of our hands waving in front of the camera again because we find it funny?" No. No you should not.
Lee Dies. No One Cares: Johnny Impact and Killer Kross are involved in a storyline at the moment. Trevor Lee had a cement block punched into his head. This took a couple minutes to set up and at first it looked like a stage hand was about to be murdered. Impact didn't care. But as a babyface, shouldn't he? Shouldn't someone?!?! Well, see you later Lee, you deserved better.
Desi Hit Squad vs. Fallah Bahh and K.M.: Please, please…I'm begging you Impact creative team, GET TO THE POINT!!!!! Scarlett Bordeaux's talent show has literally been going on for months with absolutely no storyline development, twists, or foreshadowing on where it's headed. It's simply terrible, lazy writing and it's bogging down the show. As an aside, Bahh is their most popular babyface on the roster and they couldn't find him a match on the pay-per-view?
Two ECW Dudes Beat up Eli Drake: When this segment was written, between Don Callis, Scott D'Amore, Sonjay Dutt, and Jimmy Jacobs, one of them should have said out loud, "Wait. How will this segment make people MORE likely to spend $40 to order the pay-per-view?" Maybe one of them did and they were shouted down. But wow, just inept booking once again. Raven is not booked in an advertised match for the show. Tommy Dreamer is not booked in an advertised match on the show. Eli Drake IS. He has a match against Abyss, and yet, two guys not in the match beat him up?!?!? What's the excuse? Is writing two hours of TV a week too difficult?
Grace Saves Kiera: Oh no. I was afraid this would happen. The writing team can't help themselves. But come on, get Jordynne Grace away from this nonsense now! The Undead Realm has killed Allie's character, it's killed Kiera Hogan's character, and now they want to damage another career?
Build to Homecoming: Another major failure. Surprised? If you've been watching Impact in 2018 you shouldn't be. The company has been delivering entertaining pay-per-views, but the build to them have all been lousy. The pull apart brawl between Impact and Brian Cage felt phony and forced. Neither man was trusted to cut a go-home promo. Sami Callihan (their best remaining heel) was put into a match with Willie Mack at the last minute. No hype. No promos to put it over. None of the X-Division wrestlers got to talk. No Gail Kim. No Tessa. No Taya. Eddie Edwards vs. Moose is a mess. Almost nothing is clicking, and in this day and age, charging $40 to watch is crazy. But at least try.
For more, listen to the PWTorch Impact Podcast where Mike McMahon and I break down this episode in detail, discuss the launch of AEW Wrestling, what effect it may have on Impact, and more.