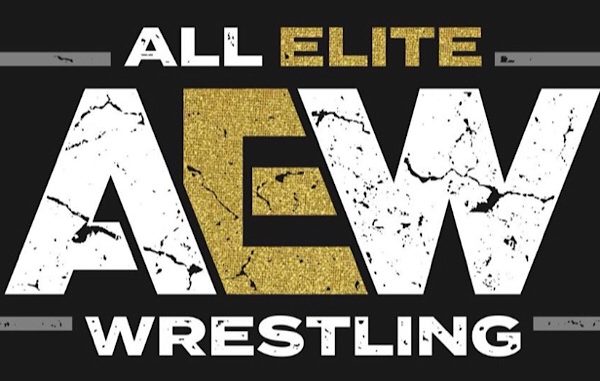 ---
SPOTLIGHTED PODCAST ALERT (YOUR ARTICLE BEGINS A FEW INCHES DOWN)...
---
Conrad Thompson and Alex Marvez of Sirius XM are hosting the rally that was streamed online. They mentioned that Pro Wrestling Tees will be the official distributor of AEW merchandise.
There were some technical issues, but Thompson and Marvez kicked the rally off announcing that S.C.U. had signed with AEW. Smoke went off and S.C.U. came out. There appeared to be a lot of fans at the rally. Fireworks and sparklers also shot off as Scorpio Sky, Christopher Daniels, and Frankie Kazarian were announced first.
Scorpio Sky talked first in character and did the this is the worst town I've ever been in S.C.U., but then he said for some reason he doesn't feel that way about Jacksonville. Daniels then plugged their t-shirt in Jacksonville Jaguars colors. Daniels said they're officially part of AEW. Jaguars cheerleaders came out and cheered. Kazarian and the cheerleaders then started an S.C.U. chant before throwing some stuff into the crowd. S.C.U. left smiling arm in arm with the cheerleaders..
Thompson and Marvez came back to the podium. They welcomed Cody, the executive VP of AEW to the stage. Cody came out to his music. The crowd could barely be heard chanting thank you Cody. The staging has a fence-like structure and an AEW graphic.
Cody said at All In he was standing in the ring surrounded by the best fans in the world. He said it started a passion and a fire. He said we have to keep that going, which leads us to today. He says that leads us to a brand new chapter and book called AEW. Cody said that in order to change the world they have to change the world they live in. Cody said all he's ever known and all he's wanted to know is wrestle. Cody announced they are going to change the wrestling economy. He said opportunity doesn't pay the bills, but money does. Happy wrestlers means happy fans and fans come first.
Cody said wins and losses in AEW will matter like they've never mattered before. He said the fans sounded excited, but they couldn't be heard very well. Cody said they wouldn't be told who to cheer and who to boo. Cody said he was going to bring two members of his team to the stage. He brought up The Young Bucks, who are also executive VPs in AEW and share the role with Cody. The Young Bucks then came to the stage. The Young Bucks came out to pyro and fire. They wore Matt and Nick Jacksonville t-shirts in Jaguars colors. Cody gave no details how the wrestling economy would be change.
The fans chanted for The Elite. Matt came to the podium and smiled. The fans chanted thank you Young Bucks. Matt said their goal was to sell out All In. He said they disrupted the very way professional wrestling functioned. He said they broke all of the rules and did their own thing. He said they were eventually approached by The Khan Family and they asked them do you guys really want to change the world? They said yes and the Khan's said they could help. He said on Being the Elite on Jan. 1 they introduced AEW. Matt said AEW embraces all talent no matter their background.
Matt said he has some friends in China. He said they do some of the craziest stuff he's seen in his life. He said they're from OWE, which is run by CIMA. He said they will bring his group into AEW.
Cody, Matt, and Nick argued about who would make the next announcement. They said they can't have three vice presidents. They teased the second announcement and as expected they're running Double or Nothing on May 25 at MGM Grand.
Conrad introduced chief brand officer Brandi Rhodes. She came out to pyro. Brandi said the CBO name sounds good to her. She asked if she could get a shirt from Pro Wrestling Tees that said Chief Brandi Officer. She said she would help bring AEW to the level it's supposed to be at. She said she had been asked if there would be a women's division. She said as a blossoming wrestler herself, it would be strange for AEW not to have a women's division. She said it would be a strong women's division with the best female wrestlers in the world. She said she had wrestled all around the world and the women they bring in will be paid equally to the men.
Brandi said they had signed one of the women from the four-way at All In. Brandi said Dr. Brittany Baker had signed with AEW. She said she's not here as not only the first woman signed to the company, but one of the first overall athletes signed to the company. She said they are absolutely prioritizing women's wrestling in AEW. She said she wants to showcase her talents and set an example to everyone that they need to pursue their passions. She said she was standing here not only as a doctor, but also a wrestler. Baker said she didn't win at "All In," but in Las Vegas in May, it's double or nothing in reference to their next special.
Conrad said it's a great day for professional wrestling. Conrad was interrupted by MJF. He made fun of Thompson's weight and told him to get off his stage. He asked Conrad if he likes gum. He put his gum on Conrad's head and told him to waddle away. The crowd must have been booing MJF, but they couldn't be heard. A loud a–hole chant could be heard faintly. MJF said he's the fastest rising star in pro wrestling. He said he was excited, but then he got depressed when he found out he was going to have to go to Jacksonville. He said you can't call a company elite until you call him. He said there's no better face to look at in wrestling than MJF's. He concluded with his catch phrase.
Pyro went off and the Jaguars mascot came out. MJF said to cut the music. MJF yelled at the crowd for booing him and cheering the mascot. He told the mascot to get off his stage. The Jaguars mascot then made the throat slash gesture at him and Joey Janela decked him from behind. He was accompanied by Penelope Ford. Janela introduced himself and Ford. He said in 2019 they're all elite. Janela got a t-shirt gun from the mascot and shot some shirts into the crowd. Both Janela and MJF have been recovering from injuries.
Thompson and Marvez brought out Hangman Page. Page's mic wasn't working, so he grabbed another one. Page said he flew in today and started thinking that today was his first day on the job. He appeared to be emotional. He said this was his favorite first day on any job he's had in his life. He said he doesn't have anyone telling him what to do and how to play his music. He said his boss is the fans and he said he will work harder than he ever has in his life because he deserve it. He said working with Matt, Nick, and Cody have been the best in his life. It made him hungry to hold something that he's never had the chance to hold. He said he doesn't know what the plans are, but he knows what his plans are. He said in 2019, he will be the first AEW Champion.
Music played and PAC came out to confront him holding the Open the Dream Gate Championship. PAC said he had some bad news for Page. He said he's in AEW and he's already a champion. Page said if that's some kind of challenge, he accepts.
Cody and The Young Bucks came out for another announcement. They were flanked by cheerleaders from The Jacksonville Jaguars. They pretended to argue about who would make the next announcement. Cody said their second show would be in Jacksonville. The fans applauded. Cody said a large portion of the gate from the show would go to benefit victims of gun violence. Cody said that was it for announcements.
Conrad came back to the stage and pumped up the fans. He told them to spread the word about wrestling. He asked who would be the first AEW Champion. Music then played and Chris Jericho came out. The fans could be heard chanting for Jericho. Jericho said he's all in with AEW. Jericho said he's not in AEW for the money, but instead he's here to do something different and new. He said he's always done that his entire career. Jericho said this all starts today. He said today is the day AEW starts.
Jericho said this starts now and it starts forever. He said he's not just here to change the world. He said he's going to change the universe. Smoke went off and then fireworks were shot out from TIAA Bank Filed behind Jericho. More fireworks shot up above the stadium after the Jericho announcement.
S.C.U. came back and plugged a special meet and greet. Although Kenny was teased as being part of AEW at the end of the last episode of BTE, he did not appear at this rally.
Contact Sean at radicansean@pwtorch.com. Follow him on Twitter @sr_torch.