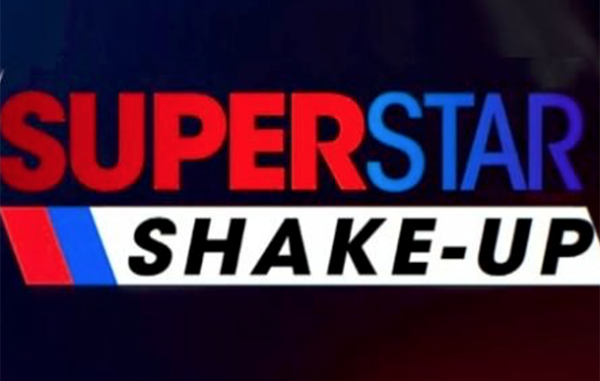 ---
SPOTLIGHTED PODCAST ALERT (YOUR ARTICLE BEGINS A FEW INCHES DOWN)...
---
WWE MONDAY NIGHT RAW PRIMER
APRIL 15, 2019
MONTREAL, QC AT THE BELL CENTRE
AIRS ON USA NETWORK, 8:00PM EST
BY FRANK PETEANI (@FrankPeteani), PWTORCH SPECIALIST
Announcers: Michael Cole, Corey Graves, Renee Young
Arena and Items Advertised by WWE
WrestleMania weekend is fully behind us now and tonight we turn our attention towards the Superstar Shakeup, as we get ready to move into the sort of "new year" for WWE as it feels like once the calendar tells us WrestleMania weekend is over. Raw returns to the Bell Centre, the home of multi-time Stanley Cup Champion Montreal Canadiens, after appearing in April of last year. On that night, Kevin Owens received a huge pop from his hometown of Montreal as he was cutting a promo with Roman Reigns (whom they were desperate to get over at the time, and figured let's have Kevin Owens turn on his hometown faithful in order to do that.)
Here's what's advertised for tonight's show:
Matches & Segments:
Storyline Follow-Up:
Lacey steps to "Becky Two Belts"
The Universal Freakin' Champion awaits his next challenge
Bobby Lashley strikes back
The Big Dog protects his yard
Irwin R. Shyster arrives to make sure everyone paid their taxes on this tax day (I'm just kidding. I couldn't help it, it's tax day.)
ADVERTISED MATCHES AND SEGMENTS
The Superstar Shakeup Begins
I'll keep the focus of the preview here. Let's be honest, this is what we're thinking about tonight. You're not worried about matches or segments. You want to know who's going where and who may or may not be coming up from NXT.
The most notable moves to Raw last year (at least at the time) were Jinder Mahal, Baron Corbin, Bobby Roode, Kevin Owens, Sami Zayn, and Dolph Ziggler. Heading to Smackdown were Jeff Hardy, Samoa Joe, Asuka, The Miz and The Bar (Cesaro & Sheamus) amongst others. Drew McIntyre made his debut on Raw coming up from NXT. Andrade ("Cien" Almas at the time) did the same as he was announced as coming to Smackdown.
Thus far this year, WWE has teased potential moves as The Bar and New Day made an appearance on Raw last week before performing at their regular address of Smackdown. Braun Strowman and Drew McIntyre both appeared in separate segments on Smackdown. Braun went after U.S. Champion Samoa Joe and Drew teamed with The Bar to face New Day.
Drew walked out out the six-man tag match. I was in the building as I previously reported in my Smackdown on-site report. Out of the blue he flailed his hands at the ring, and walked out through the crowd with a security escort. People speculated on various websites that he was injured, but nothing was apparent and nothing has been confirmed by WWE. Big E was hurt in the match during a spot with Cesaro and this has been confirmed by WWE. The rumor is Drew was booked to walk out in order to protect him from being involved in a loss.
(Now they want to protect Drew? He's lost to Dolph Ziggler, Finn Balor, Roman Reigns, and been on the losing end in multiple tag matches in the last five months.)
Here's the tweet confirming Big E's injury:
INJURY UPDATE: @WWEBigE has suffered a torn meniscus and is currently not medically cleared for action. https://t.co/3DugEuGEfK

— WWE (@WWE) April 11, 2019
WWE isn't really teasing anyone moving specifically, but they do discuss the impact Lars Sullivan and Lacey Evans have had thus far. Tonight, the shakeup unfolds.
Frank's Analysis: Rather than rack my brain trying to figure out who's going where, I'll give you who I think needs to be separated for now and who could use a change in scenery:
(1) Split Roman Reigns and Seth Rollins. I could see Roman going to Smackdown given the FOX debut. Let Seth have his own show and not have to worry about Roman getting back into the Universal Championship picture.
(2) Split Becky Lynch and Charlotte Flair. With Ronda Rousey taking leave, Charlotte could slide into the #1 heel spot on Raw. In addition, please get Charlotte and Becky on opposite shows. I beg of WWE.
(3) Usos and the Smackdown tag division. The Raw tag division desperately needs a top team.
(4) Get A.J. Styles off Smackdown. I just think he needs a change in scenery and if they do it, hopefully the line up good opponents for him.
(5) Related to item #4, get Finn Balor off Raw. It's been a while and I think Smackdown is better suited for his character. I suppose you'd have to flip Samoa Joe to Raw with the U.S. title, but I can work with that. That's complicated because they teased Braun Strowman to Smackdown last week; however, that could have been more of a tease of a feud between he and Joe with the result of Joe going to Raw. If Joe drops the U.S. title, he can feud with Seth Rollins over the Universal Championship as they have moderate history.
(6) They teased Drew McIntyre to Smackdown as he tagged with the Bar, but walked out on them in the main event. They teased the Bar on Raw last week as well. There should be follow-up on this as it could keep Drew occupied until he's ready to challenge for a championship whether it be on Smackdown or Raw. I sense one of the parties involved here moves. It's not crazy to imagine the Bar breaking up and doing something with Sheamus and McIntyre.
(7) Separate Aleister Black and Ricochet. As much as I've been able to recalibrate myself and enjoy their tag team work, let's get these guys separated and have them start their singles pushes.
(8) Split Kevin Owens and Sami Zayn. I don't need to explain this, do I? If Owens is a babyface this time with Sami as a heel I suppose it's ok as I alluded to on the Smackdown post-show with Wade Keller and Jason Solomon. That's me more rationalizing it than thinking it's a good idea.
(9) Don't be surprised to see New Day come to an end. I'm not completely confident on that, but with Big E on the shelf they could explore leaving Kofi on his own as WWE Champion and seeing what Xavier Woods can do on his own. Merchandise sales could get in the way of that.
(10) Get the Revival off Raw. I advocated for their move last year and I do so again. A feud with the the Hardys would be nice to see.
It's a toss-up for everyone else. A lot people have been on the same show since 2016 or their debut such as Rusev and Shinsuke Nakamura. Daniel Bryan has been on Smackdown, but I don't know that I'm dying for him to go to Raw. I get the sense Undisputed Era (Adam Cole, Kyle O'Reilly, Bobby Fish, and Roderick Strong) could be headed north as they've done all they can do in NXT. Oddly enough, I feel like Bobby Fish has a singles push in him, but they'd likely bring the whole group. Kairi Sane & Io Shirai could be Paige's tag team she talked about on Smackdown. Pete Dunne coming up after dropping the NXT UK title is the craziest thing in the world either.
STORYLINE FOLLOW-UP
Lacey Evans and Raw & Smackdown Women's Champion Becky Lynch
Last week on both Raw and Smackdown, Becky Lynch celebrated her win over Ronda Rousey and Charlotte Flair at WrestleMania. I talked about her Raw promo in last week's Smackdown primer and of course you can review it in both Wade Keller's and Zack Heydorn's Raw reports here at PWTorch.com.
On both shows, she was interrupted by the "Sassy Southern Belle" Lacey Evans. On Raw, Lacey's music hit while Becky was leaving the ring. After a brief stare down, Lacey hit her Woman's Right on Becky. After being down briefly, Becky charged at her and both women brawled. Becky nearly got the Disarm Her on Lacey before the referees pried her off.
Lacey attacked Becky again on Smackdown. It looks like these two will be working together in the near future given what happened last week. The trash talking begins:
You see New Charlotte – while you're out there trying to rehash Ronnie's old, failed, "tHe MaN iS A mAN" tripe, The Champ Champ is showing you how to attract real interest in a fight. Keep watching, sweetie. Then try keep up @LaceyEvansWWE

— The Man (@BeckyLynchWWE) April 12, 2019
https://twitter.com/laceyevanswwe/status/1117574237898850307?s=21
Frank's Analysis: It's possible Lacey ends up on Raw, although given WWE is talking about this for tonight I could see it being a decoy and she ends up on Smackdown. If they move Charlotte to Raw, I don't see having Lacey and Charlotte on the same show as heels. It's a toss-up, but Lacey being Becky's first opponent is interesting. I agree with long-time PWTorch columnist Bruce Mitchell as I need to see more from Lacey, but I'm interested in seeing that "more" as her character certainly has my attention. By the way, go VIP to hear all of Bruce's great work on the Bruce Mitchell Audio Show as well as the Post-PPV Roundtable discussions.
Universal Champion Seth Rollins' Next Challenger
Seth Rollins remains the Universal Champion after he and WWE Champion Kofi Kingston wrestled to a no contest following the Bar's (Sheamus and Cesaro) interference in their winner take all match.
Last week, he cut his victory promo and acknowledged he may have used "questionable tactics" in defeating Brock Lesnar at WrestleMania for the championship. He of course referring to the low blow he delivered with the referee down. Nonetheless, he celebrated with the fans and said "we deserve it" and the fans chanted the often used "you deserve it."
Tonight, amongst learning whom will arrive on Raw, we find out who will be Seth's next challenger or at least the process of determining said challenger.
Frank's Analysis: I discussed Drew McIntyre being a challenger. It could be Baron Corbin, as he could make his case saying he retired Kurt Angle and deserves a title shot. Corbin wouldn't be terrible as he could be a foil to give Rollins a first successful title defense. Lars Sullivan could be hot-shotted as we've seen callups and debuting wrestlers get thrown right into the title picture. We'll have to see who ends up on Raw as there are many variables.
Next Up for Bobby Lashley
Last week, Bobby Lashley was to face Dean Ambrose in Dean's final match in WWE. It turned into a brawl with Lashley laying out Dean on the announce table in front of his wife, Raw commentator Renee Young. The match never took place.
Lashley and his manager Lio Rush were in a foul mood as Lashley was coming off losing his Intercontinental Championship to Finn Balor for the second time in two months at WrestleMania. With the Superstar Shakeup ready to unfold, it's anyone's guess what is next for Lashley. Here's a tweet from Lashley suggesting he may be filling out a change-of-address form:
So #SuperstarShakeup next week huh? I've been holding down #Raw every week, but maybe it's time to go somewhere I'm actually respected and treated fairly. #TheAllMighty has made #SDLive great in the past…why not let the best athlete in the world shine bright on Tuesday nights?

— Bobby Lashley (@fightbobby) April 10, 2019
Frank's Analysis: I'm meh on whether or not Bobby Lashley moves to Smackdown, but I wouldn't oppose it. I'm more interested in how his character is utilized. It has been overall better since the heel turn, and Lio Rush being more serious on the mic has certainly helped. A fresh set of opponents would be nice as I've seen all of him vs. Finn Balor and/or Braun Strowman I can take. I could see something working with Rey Mysterio as Rey always works well with a contrasting style. They could revisit his feud with Kevin Owens if Owens stays on Smackdown as they never addressed that since Owens' return. Ali would work in the same way Rey would. There's definitely some options if Lashley moves.
Roman Reigns' Yard
Roman Reigns was victorious over Drew McIntyre at WrestleMania in his first singles' match back from leukemia treatment. He was not on Raw last week, but WWE alludes to him being on the show tonight. It could be to set up his next feud, or perhaps be a farewell should he be moved to Smackdown.
Roman has been on Raw since the return of the brand split in 2016. He came up in 2012 as part of the Shield (he, Seth Rollins, and Dean Ambrose). Since then he has been a WWE World Tag Team Champion with Seth Rollins, a three-time WWE World Heavyweight Champion, U.S. Champion, Intercontinental Champion, WWE Universal Champion, and won the 2015 Royal Rumble.
Frank's Analysis: WWE is going to want big stars once Smackdown is rolled out on FOX. While Seth Rollins and Kofi Kingston hold the company championships, let's be honest Roman Reigns is still their guy. With Dean gone, I'd get the two of them separated. Let Rollins have Raw and give Roman a fresh start with a new set of opponents. The Smackdown audience could be a little more forgiving of Roman as well. I like the idea of Roman and the Usos together, but I don't sense that's a priority for WWE and I see the Usos coming to Raw nonetheless. I think I care more about splitting Roman and Rollins anyway.
Other Possible Items for Tonight
• The announcers may discuss Nia Jax going on the injured list as she will have surgery to repair both ACLs. WWE acknowledged as such on their website and on Twitter:
INJURY UPDATE: @NiaJaxWWE will be out of action as she undergoes surgery to repair both of her ACLs. https://t.co/yKcepbzjr0

— WWE (@WWE) April 13, 2019
• Alexa Bliss defeated Bayley in essentially a squash match last week. Speculation has run a mock on social media and on various wrestling "dirt sheets" that Sasha Banks tried to quit after WrestleMania and is unhappy, but nothing is confirmed. Bayley getting squashed like that is interesting though and you wonder if she's on her way to Smackdown. If that happens and they spilt her and Sasha, that's a huge change from them being the first Women's Tag Team Champions and expecting them to have a meaningful and long run. Here's some tweets from Sasha and Bayley last week. Read into it what you may:
— $asha Banks (@SashaBanksWWE) April 9, 2019
https://twitter.com/itsbayleywwe/status/1117171553773297664?s=21
https://twitter.com/itsbayleywwe/status/1116475614632923136?s=21
• Curt Hawkins & Zack Ryder retained the Raw Tag Team Championship over the Revival. I'm 50/50 on them retaining the titles tonight as I sense a team coming from Smackdown or dare I say Undisputed Era and ending their short run. They could also tell the story of them continuing to hold the titles and finding ways to win. I don't have a strong feeling either way. It depends on how good Vince McMahon's coffee was this morning.
• Bobby Roode & Chad Gable, for all intents and purposes, turned heel last week as they said they will be attempting to get back on top "by any means necessary." After losing to Aleister Black and Ricochet, they attacked them. Look for them to continue to cement their new character.
• Sami Zayn cut a fan hating promo, saying the WWE is toxic because of the fans. The promo was well-discussed in various podcast and articles here at PWTorch.com. My two cents is that it's old hat, and it's Sami's turn to be Vince's mouthpiece. I tend to believe that Vince talks a lot through his heels, and last week was no exception.
Start Time & Matches Advertised on the Arena Website
The Bell Centre's website advertises a start time of 7:30 p.m. local with doors opening at 6:00 p.m. They advertise no matches nor any specific wrestlers appearing. They show it as a two-night even, as Smackdown will emanate from here tomorrow night.
---
Follow Frank on Twitter @FrankPeteani or e-mail fpeteani@gmail.com. Questions and discussion are welcome. Thank you for reading!