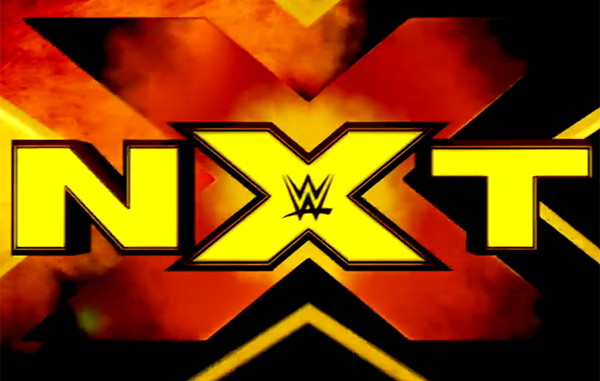 ---
SPOTLIGHTED PODCAST ALERT (YOUR ARTICLE BEGINS A FEW INCHES DOWN)...
---
NXT TV REPORT
JUNE 26, 2019
TAPED IN ORLANDO, FL. AT FULL SAIL UNIVERSITY
STREAMED ON WWE NETWORK
REPORT BY JUSTIN JAMES, PWTORCH CONTRIBUTOR
Announcers: Mauro Ranallo, Nigel McGuinness, and Beth Phoenix
As a heads-up, this will be my final NXT column, with Kelly Wells taking the wheel with his first coverage of NXT this week. It has been an amazing journey and I am so grateful to the team at PW Torch for the chance to be part of this for what I believe has been seven years.
Pre-credits package reminding us that Io Shirai is getting a shot at the NXT Women's Championship in a Steel Cage match tonight.
Joaquin Wilde comes to the ring. Inset promo tells us about his 2017 injury and recovery and journey to NXT. He is facing Angel Garza, who has a cocky inset promo talking about his good looks and skill.
1. JOAQUIN WILDE vs. ANGEL GARZA – NXT Breakout Tournament First Round Match
We are told that Garza is a cousin of Humberto Carillo. Garza annoys Wilde with some mindgames, but Wilde moves to a tight headlocks. They tussle and Garza gets taken down. Very high speed action here, with covers that don't even get a one count. Garza offers a handshake from his knees but sucker punches Wilde. Crossbody gives Wilde a two count. spinning faceplant gives Garza two, then a popup knee lift. Garza yanks his pants off to reveal trunks to the delight of the crowd. He sets Wilde up in the corner ropes and hits knees. Release sit out powerbomb grants Garza a nearfall. Nasty chop from Wilde angers Garza, dropkick for two. Wilde reverses a straightjacket, but Garza kicks his way out of it. Wilde continues to rally and gets better than a two count. Garza rolls outside, tries to sucker Wilde into a dive, Wilde then hits a suicide dive through the corner from the apron. Enzugiri stops Wilde's climb tot he top, Garza goes up for a superplex. Wilde blocks, Garza hits a Spanish Fly from the top for an extremely close nearfall. Sudden rollup for Wilde almost wins it, Garza hots back with a dropkick to the head, he looks for a double underhook move, butterfly stunner wins it.
Winner: Angel Garza at 7:25. Garza has "star" written all over him. A wide variety of moves, good in-ring psychology, promos that show a good command of a common gimmick… he is in a great place to succeed. Wilde was fun as well, but Garza really came off as the star here.
KUSHIDA package, with him talking in Japanese with subtitles. He talks about this being an interesting time for NXT and asks who will be his opponents. He bills this as his first step, and NXT has the best in the world. He says he wants to face the whole roster.
"Last week" outside interview with Damian Priest. Priest says he hasn't shown anything yet, and his name will live forever.
Wow that was totally devoid of anything meaningful and did not build any desire to learn more.
Street Profits come out to a very nice reaction. They are facing the Forgotten Sons. After the Sons get to the ring, the Street Profits get mics and cut a promo, laughing at the Sons for challenging them. Ford and Dawkins decide to make this a title match for some unknown reason. The crowd yells "no!" Dawkins says that the Sons will be remembered as the first team to lose to the new champions.
2. NXT Tag Team Champions STREET PROFITS (ANGELO DAWKINS & MONTEZ FORD) vs. THE FORGOTTEN SONS (WESLEY BLAKE & STEVE CUTLER w/Jaxson Ryker) – Non-Title Tag Team Match
Cutler and Ford to start the match. Back elbow puts Ford down and he is quickly isolated. A giant dive lets Ford tag Dawkins who single-handedly takes out both Blake and Cutler. Tag to Ford,  spinebuster to Cutler, frog splash from Ford, then Ryker yanks Ford out of the ring and clobbers him.
Winners: Street Profits at 2:27 by DQ.
Oney Lorcan and Danny Burch come out to make the save. The sons get cleared out. Rykers grabs Cutler and Blake by their hair to keep them from going back to the ring. Lorcan and Burch have the titles and give them a good look. Lorcan snatches the title away when Ford reaches for it. Burch hands it to Dawkins, says "these are yours, but remember you owe us" and taps Dawkins' chest a bit hard. The give the titles over and there is some respect.
Backstage, NXT Women's Champion Shayna Baszler is getting taped up by Jessamyn Duke why Marina Shafir is literally polishing the title.
Quick shot of someone in a darkened room watching a Super 8 movie.
"Earlier today" Vanessa Bourne and Aliyah fake cry at how tough Mia Yim's life was and say they can't related. Bourne wants to know why people get cheered for being poor, and talk about their privilege and good looks. They ask Yim to wear her bandana and hat wo they do not need to see her.
Nykos Rikos is out in some singlet with one half leg and one full leg and a giant Greek flag. He's from Sparta, NJ (fun fact, I lived there for two years as a kid). He is facing Keith Lee.
3. KEITH LEE vs.  NYKOS RIKOS
Rikos jaws at Lee and tries to force Lee's arms down as he poses. Rikos nails Lee with a strike, then Lee retaliates, then hits the Pounce. Rikos is half knocked out after that. Lee smugly picks Rikos up into a fireman's carry, then hits the Limitbreaker powerslam for the win.
Winner: Keith Lee at 1:05. That was about what was expected, but does Lee need squashes right now, or does he need a meaty feud? Hopefully Dominik Dijakovic can get healthy soon and be that opponent.
Video package on Adam Cole, talking about flying all over the world as champion. He is getting on a private jet to go to the Download Festival. The show off their titles to Corey Taylor from Slipknot. He then calls Roderick Strong and wants to make sure that Strong put an order in for something. Or, they are picking up pizza from a place called "Gargano's". Next week, Strong is booked to face Tyler Breeze, and Isaiah "Swerve" Scott faces Cameron Grimes in the NXT Breakout Tournament.
Io Shirai seems to have butterflies in her stomach as she comes out. Baszler is all confidence, and comes out alone.
4. NXT Champion SHAYNA BASZLER vs. IO SHIRAI – NXT Women's Championship Steel Cage Match
Baszler starts with punches and kicks fighting an MMA style. Shirari with an armbar attempt, Baszler gets out then ground Shirai. They tangle on the ground, with Baszler wanting the Kirafuda Clutch. Shirai reverses and mounts, dropping punches, Baszler turns it into a leg hold, then stomps on Shirai's head, then casually makes to walk out the door, Shirai stops her. Shirai with gymnastics, dropkick, the sells neck damage. Palm strike puts Baszler on the mat, Shirai starts to climb, Baszler yanks her leg then throws her into the cage, then again. Lots of cheers for Baszler. Baszler traps Shirai against the cage and after letting her free, Shirai still sells neck damage. Baszler with a neck crank to do more damage, assisted by strikes to the face. Shirai tries to get out so Baszler throws her into the cage once more.
Snapmare then a kick to the back gets Baszler two. Shirai has a small package out of nowhere for two which angers Baszler, Shirai gets thrown into the cage once more, then Baszler steps on her face and chest. Baszler again traps Shirai against the cage and rains in punches at the same time. Shirai is desperate for air after the last body shot. Baszler covers Shirai and gets another two count. Shirai is showing bruises on her back. Baszler settles into another neck crank. This is an incredibly one-sided match. Shirai escapes but Baszler is back on her. Shirai dodges, then dropkicks Baszler against the cage twice, but is too hurt to follow up with a cover, she hits double kenes tot he back instead, German suplex, bridging cover and Shirai earns two for the effort. Shirai with a release German suplex, looking a bit sloppy, then running double knees in the corner. Shirai to the top rope, then goes to the top of the cage, but Baszler grabs her leg and climbs up too. Baszler with a Kirafuda Clutch on top of the corner, Shirai drops out to the mat. Shirai pops up and hits a German suplex from the second rope and they are both down. slow cover gets two for Shirai.
Shirai crawls to the cage door, it gets opened, but Shafir and Duke run out to close the door. As they argue with the ref, Baszler puts Shirai in the Kirafuda Clutch, the door gets kicked, it knocks the referee out. Shafir locks the door so Shirai can't climb out. Baszler is still out cold. Shirai climbs the cage, but Shafir meets her from the outside. Candice LaRae runs out, ambushes Duke, then kicks Shafir off the cage. LaRae gets tot he top with Shirai. Duke is in and revives Baszler. LaRae nails Duke with a crossbody off the top of the cage, Baszler kicks LaRae, Shirai chooses to hit a moonsault from the top of the cage to Baszler instead of simple escaping to the outside and winning. Shirai crawls over to the open door, Baszler grabs her foot to stop her, then Shirai stops Baszler's crawl. Then wrangle mid-ring, Shirai kicks away, crawls to the door, but Baszler yanks her back in at the last moment, puts a Kirafuda Clutch on through the ropes. Shirai elbows out, is dangling out of the door, Baszler re-applies the hold. Shirai is fading quickly with her head halfway out of the door. Shirai slams the door into Baszler's head, Baszler gets knocked out cold, and falls forward and flops onto the floor to win.
Winner: Shayna Basaler at 13:32. Decent enough match with a trash finish. Why didn't LaRae just help Shirai get to the floor? Why did Shirai choose to hit a moonsault from the top of the cage instead of simply climbing off the side and winning? And never mind, "why was this a cage match?" and "why was this a title match?"
Post-match, Shirai snaps and attacks LaRae with a few quick blows. She looks remorseful and leaves the cage. Then she goes under the ring to get a chair, and whacks LaRae with it a whole bunch. She sets the chair up mid-ring, yells a LaRae in Japanese, then suplexes LaRae onto the chair. (That seems like quite a dangerous spot, but what do I know?)
This episode felt flat. Where is Johnny Gargano to address his loss? The cage match was just a vehicle for a Shirai heel turn as there was no storyline reason to have either a title match or a steel cage match at this time. The rest of the matches had little heat to them. The best match of the night was the opener.
---
NOW CHECK OUT LAST WEEK'S REPORT: 6/19 NXT TV REPORT: Undisputed Era vs. Dream, Riddle, & Breeze, Priest's re-debut