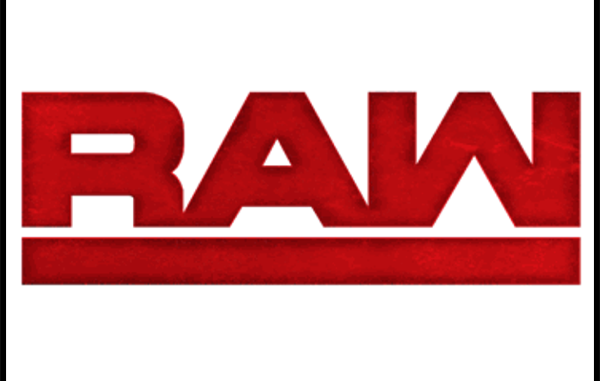 ---
SPOTLIGHTED PODCAST ALERT (YOUR ARTICLE BEGINS A FEW INCHES DOWN)...
---
HEYDORN'S WWE RAW REPORT
JULY 8, 2019
NEWARK, NJ
AIRED ON USA NETWORK
Announcers: Michael Cole, Corey Graves, Renee Young
[HOUR ONE]
-The show began with Becky Lynch hitting the ring ahead of her match to a nice reaction from the audience. Lynch held her belt high in the air as she walked to the ring and posed as fans looked on and cheered. As she posed, Michael Cole hyped the rest of the show including the mystery partner for Roman Reigns and the return of Rey Mysterio. After the hype, Seth Rollins hit the ring to a nice pop as well – one that appeared to be bigger than Becky's. Lynch looked on as Rollins walked down the ramp. As he did, Michael Cole plugged their Extreme Rules match on Sunday against Lacey Evans and Baron Corbin.
Heydorn's Analysis: Two weeks in a row now and I like the show starting with one the highly promoted matches. Sets as tone for the show out of the gate. 
Once Rollins got to the ring, Andrade and Zelina Vega walked out to a small reaction from the audience. When Vega and Andrade got to the ring, they posed as Corey Graves announced that the match would be an elimination match. After, the bell rang, and the match began.
Heydorn's Analysis: So the cuteness continues with the convoluted match stipulations to facilitate commercial breaks within matches, but without interrupting matches. Good grief. How can WWE not see that this creates and element of "staged" around all they do. Just a terrible miscalculation on their part. Eventually, the cuteness will wear out and the ideas won't be there to facilitate this direction.  
(1) BECKY LYNCH & SETH ROLLINS vs. ZELINA VEGA & ANDRADE – Elimination Match
Lynch and Vega started things off with Becky getting the upper hand after a shoulder tackle. From there, she kept up momentum and targeted Vega's leg as the audience chanted "Let's go Becky." The action continued with Becky maintaining control of the offense. Lynch kept it until Zelina dropped Becky with a DDT. After, she made a cover, but only received a two count. Out of the pin, Vega choked Lynch until the ref forced a break at the count of five. Eventually, Lynch took over again and suplexed Vega. Vega then made the tag to Andrade which prompted Rollins to hit the ring. Seth walked face to face with Andrade before taking him down to the mat with an arm submission. Andrade quickly reversed the hold into his own arm submission until Rollins whipped him into the ropes. Rollins charged after, but was then taken down with an arm drag. Both men exchanged a variety of holds until they stared each other down again as the audience cheered. As that happened, Lynch was shown smiling as the crowd roared.
Heydorn's Analysis: Too cheesy. WWE went for the shot twice and got it the second time. They can't suffocate this angle between Rollins and Lynch with camera work like this. It forces the matter and doesn't allow the real reaction of Lynch to Rollins to shine through. 
When the action picked up again, Rollins connected with a Sling Blade that caused Andrade to roll out of the ring. From there, Rollins connected with a suicide dive before tagging Lynch back into the match. Lynch entered and owned the momentum. She hit a few suplexes before putting Vega in the Disarmer. Vega tapped right away and was eliminated from the match.
Vega Eliminated.
Heydorn's Analysis: Predictable. Lynch's offense looked good, but like most short finishes in recent weeks, it felt forced, rushed, and out of place. 
As Vega rolled out of the ring, Lacey Evans was shown mocking Lynch from the crowd. After seeing this, Lynch charged after her and brawled as the announcers went to the break. As they did, Cole said that Andrade vs. Rollins would continue. (c)
Out of the break, Andrade and Rollins continued the match with Becky Lynch still in the corner of Rollins.
Heydorn's Analysis: Didn't Graves say that men would fight me and women would fight women? If so, why is Becky still standing on the apron. Another example of small inconsistencies that impact the show greatly. This is and easy one to fix too. Just don't make a caveat like this one to start the match. 
Both men exchanged offense until Rollins took momentum after hitting Andrade with the Falcon Arrow. Out of that, Rollins hit a springboard knee strike and covered for a two count. Next, Rollins pulled Andrade toward a corner and climbed the top rope. As he was about to leap off, Andrade pushed Rollins off. From there, Vega hit Rollins with a hurricanrana which prompted Lynch to take her out. In the heat of the moment, Andrade hit Lynch with a forearm after missing Seth. Andrade showed some remorse, but Rollins beat on him for hitting his partner. Andrade turned the tides and took momentum but it was squashed after Rollins caught Vega trying another hurricanrana on him. Seth caught her and Lynch nailed her in the face with a kick. After, Rollins rolled back into the ring and hit Andrade with the Stomp. He then covered for the 1,2,3 win.
WINNER: Rollins and Lynch via pinfall
-After the match, Baron Corbin attacked Seth from behind as he and Lynch posed at the top of the ramp. Lynch tried to confront Corbin, but was then attacked from behind by Lacey Evans. Evans and Corbin then left the shot as Rollins checked on Becky on the ramp. From there, Paul Heyman walked out and down to the ring as the show went to break. (c)
Heydorn's Analysis: A to B predictable booking. Heels get the upper hand before the big show so the babyfaces can go over and win on the big show. Simple. Nothing wrong with that booking, but this booking surrounds the two biggest acts in WWE. Because of how over they are, WWE needs to go farther than this with them to maximize their popularity. 
-Out of the break, Evans and Corbin were shown talking backstage. He said beating up Rollins was easy and that love has made Seth and Becky soft. They wondered what would happen to the relationship of Seth and Becky once they lost their titles. Corbin then said that "love stinks" before walking off.
Heydorn's Analysis: Yikes. Forced, overly scripted, and poorly executed. Especially on the part of Lacey Evans. Evans has her character traits down, but needs to execute the blocking and tackling of pro wrestling better – both in the ring and on the microphone.
-When that segment ended, Paul Heyman was shown in the ring. He introduced himself like usual and then said he wanted to shoot from the hip. He said on Sunday, the PPV is called Extreme Rules. He said he knew something about Extreme and the audience cheered. Heyman then said that at Extreme Rules, Brock Lesnar would cash-in his MITB contract against Kofi Kingston or Seth Rollins. He said it wasn't a prediction, but a spoiler. Heyman said he hasn't violated a spoiler since WrestleMania 30 which gives him credibility to lie if he wants to. He said that only he knows the answer to whether or not is. He then said that Brock Lesnar knows as well. From there, Heyman tossed the microphone in the air and walked out of the ring.
Heydorn's Analysis: Heyman and WWE have protected the reference to spoilers. Heyman's spoilers truly have come to fruition more often than not and therefore there is some equity with what Heyman "spoils." That said, WWE has beaten Lesnar cashing his contract into the ground. For months they promoted it and didn't deliver. Here's to hoping that Heyman didn't cash-in what little equity is left in Lesnar on a goofy tease.
-Out of the Heyman promo, Michael Cole cued up highlights from last week that detailed the events between Bobby Lashley and Braun Strowman.
Heydorn's Analysis: WWE did a nice job of making this feel like a big deal last week. Not addressing it until 30 minutes into the show is a mistake and presents that "big deal" as a bit of an overthought. Not the proper follow-up that last week's segment needed to keep momentum with it in a positive direction.
When the highlights ended, Cole announced that Strowman and Lashley would face off at Extreme Rules on Sunday in a Last Man Standing Match.
-The Miz made his way to the ring and received a loud reaction from the audience. Cole plugged his involvement in the upcoming six man 2 out of 3 falls match as the show went to break. (c)
-Out of the break, Shane McMahon and Drew McIntyre confronted a garbage man backstage. They asked him if he wanted to be Roman's tag team partner before walking away. From there, The Usos made their way to the ring to partner with Miz. The Revival and Elias were already waiting in the ring.
Heydorn's Analysis: Pet peeve time. So Miz makes his entrance, then waits on his partners while the heels walk out, and then his partners join him? Way. Too. Forced. Clearly this is an attempt to get babyface entrances on television. That's fine, but teams make their way to the ring together or immediatley next to each other. This is WWE overproduction at its finest and like most overproduction with them, isn't necessary. 
As they walked to the ring, Jimmy and Jey cut a promo and said that Miz was finally joining a good tag team. They then said they would beat the Revival on Sunday at Extreme Rules. Once they got to the ring, the bell rang, and the match began.
(2) THE REVIVAL & ELIAS vs. THE MIZ & THE USOS – 2 out of 3 Falls Match
The Usos took control early until Dawson turned the tides with an elbow to Jimmy's face. From there, Dawson tagged Elias into the match. Elias hammered Jimmy with strikes and then connected with a shoulder tackle. After, Elias made the cover, but only got a two count. Out of the pin, he taunted Miz and then tagged Dash into the match. From there, they connected the Shatter Machine on Jimmy Uso and covered to win the first fall. The show then went to break. (c)
FIRST FALL WINNER: Revival and Elias via pinfall
Out of the break the action continued, but the announcers said that Elias left the ringside area after a brawl with Miz. The match kept on with the Revival continuing with one less partner. Still, Dash and Dawson owned the match and cut the ring in half on Jimmy until the tag was made to Jey. Jey hit the ring with a flurry of offense and connected with an enziguri on Dash. From there, he hit a running hip attack before connecting with a top rope cross body. Jey then tried for a pin, but Dash reversed it into a two count. Out of the pin, Dawson tagged into the match and connected with a brainbuster. Dawson poured the offense on until Miz tagged into the match. He hit Dawson with the Skull Crushing Finale soon after and made the cover to win the second fall.
SECOND FALL WINNER: Miz and Usos via pinfall
Right out of that fall, Jimmy ht Dawson with a top rope splash and covered for the 1,2,3 win.
THIRD FALL WINNER: Miz and Usos via pinfall
Heydorn's Analysis: This match like others are hampered with goofy stipulations. Instead of focusing on the match itself, the inclination is to focus on the stipulation and when/how it'll blend with a commercial break. It's backwards and devastates the match quality on the show that is filled with stars that can deliver on a big time level in the ring. 
-After the match, the announcers recapped the events of the weekend that featured Drake Maverick and their wife on their honeymoon with the 24-7 Championships. When the recap ended, Maverick and his wife argued about their situation. Maverick was hiding in crate and asked is wife to climb in so they could get it on. Maverick apologized to his wife and said he would make it up to her and take her on a great honeymoon. She let him off the hook and said they might even consummate their marriage. Maverick yelled in excitement which gave up his position to potential challengers. A group of challengers then chased Maverick away as the show went to break.
Heydorn's Analysis: Is this "consummating the marriage" talk WWE attempting to be edgy? Yikes. Maverick's videos over the weekend made me chuckle. This segment didn't and if the 24-7 is going to work, it needs to invoke that reaction.
-Rey Mysterio was shown walking backstage as the show went to break. (c)
-After the break, Michael Cole congratulated the US Women's Soccer team. From there, McIntyre and Shane were shown talking to a beer vendor backstage. They asked him to be Roman's tag team partner and then told him to put that beer in their locker room for a celebration when they win later in the night.
-Rey Mysterio made his entrance to a nice reaction from the audience.
[HOUR TWO]
-Once Rey got to the ring, he grabbed a microphone and said six weeks ago he did one of the hardest things ever and surrendered his United States Championship. From there, he talked about his rehab and said because of it he became hungrier. He said he beat his doctor's return timetable and said he was back and ready to go. Mysterio then issued an open challenge to anyone in the back. Bobby Lashley marched down and as he did, the announcers couldn't believe that he was physically capable after what happened to him last week.
Heydorn's Analysis: Bobby, maybe sell the angle from last week? I understand that commentary is presenting him as superhuman in being able to compete after what happened. Lashley can still sell the angle within that presentation. Physically ignoring it waters down what they did. Disappointing. 
(3) REY MYSTERIO vs. BOBBY LASHLEY
Lashley stomped on Mysterio early on, but Mysterio took momentum back after connecting with a 619. From there, Rey attempted a top rope move, but Lashley countered. Eventually, Lashley hit his spear and made the cover for the 1,2,3 win.
WINNER: Lashley via pinfall
-After the match, Bobby Lashley continued to beat on Mysterio and dragged him up the ramp. Lashley then attempted to throw Rey into the LED board that he went through last week, but didn't when the referees stopped him. He tossed Rey at them instead and then got on the microphone to address Strowman. He said he would be the last man standing and then left. The show then went to break. (c)
Heydorn's Analysis: I understand the attempt to make Lashley look superhuman. Selling the angle and the seriousness of it was more important and still would have accomplished that goal. A big miss for WWE.
-Out of the break, The Club was shown walking backstage. AJ said he didn't owe anyone an explanation about last week and then told Charly Caruso to get out of his face.
-No Way Jose made his entrance with his conga line and then was followed by Cesaro. Once Cesaro got to the ring, the bell rang, and the match began.
(4) CESARO vs. NO WAY JOSE
Cesaro took control out of the gate and crushed Jose with an overhead suplex.
Heydorn's Analysis: Effective commentary around Cesaro that presented him in a serious way and as a physical threat. Well done. 
Cesaro then hit Jose with the Cesaro Swing before putting him into the Sharpshooter. Jose quickly tapped out to give Cesaro the win.
WINNER: Cesaro via submission
-After the match, the Street Profits were shown backstage. They said to never cross Cesaro and then promoted Extreme Rules. They rapped about the No Holds Barred tag match and then joked about Kawhi Leonard being Roman's partner in tonight's tag match.
Heydorn's Analysis: Street Profits presented in this way shows a clear misunderstanding of what got them over in NXT. Mid-card comedy at best in this form and they have so much more to them. 
-Bayley and Nikki Cross were shown getting prepped with microphones as the show went to commercial break. (c)
-Out of the break, the announce team aired highlights that detailed the events between Mike and Maria Kanellis from last week. When the highlights ended, Mike talked with Maria and said he was sorry about last week. Maria said she was sorry too and then asked for ice cream and pickles. Mike couldn't pick up on Maria's hint at first, but then got it and ran off to please his wife. After he left, Maria asked "what kind of man taps out to a woman."
-After the backstage segment, Bayley and Nikki Cross were interviewed by Michael Cole. They discussed winning tonight's beat the clock challenge and both wanted to win so they could pick the stipulation for the Bayley/Alexa Bliss at Extreme Rules. Cross said how much Bliss means to her and Bayley chimed in and said that Cross needs to figure out that she is being used. Cross told Bayley to stop running Bliss down and that each time she does it makes her want to shut her up. They argued, but Cole interrupted and gave both Bayley and Cross their opponents for their beat the clock challenge later in the show. Both Bayley and Cross said they would win their match and beat the clock. Cross told Bayley "let's play" before the show cut to the Viking Raiders. The show then went to break. (c)
Heydorn's Analysis: We've seen the same promo between these two for the last three weeks. Three weeks ago it worked, but to be in the same place shows a lack of dedication and attention to the progression of the story. Because of that, the story has dragged and lacked intrigue heading into the match. 
-Out of the break, R-Truth and Carmella were shown searching for Drake Maverick backstage. Truth said he missed his baby and that he needed her. Drake Maverick then ran by him with the challengers in hot pursuit. Carmella encouraged Truth to run after him, but he lifted her up and ran the other direction instead.
-The Viking Raiders made their entrance and received a small reaction.
(5) THE VIKING RAIDERS vs. JOBBERS
The Viking Raiders dominated in epic fashion and covered for the 1,2,3 win.
WINNER: Viking Raiders via pinfall
-After the match, the 24-7 Title chase made its way into the ring. The Viking Raiders threw some punches until Truth entered the ring. He stared them down, but then ran away.
Heydorn's Analysis: The Viking Raiders looked impressive and this was a perfect use of a squash match. WWE needs to be careful in muddying their serious act with the comedy around the 24-7 Championship. 
-Ricochet was shown walking backstage as the show went to break. (c)
-After the break, Roman Reigns was shown backstage and was interviewed by Charly Caruso. He said he did not have any idea who Shane would choose as his partner and then told Caruso he couldn't give her the headline she was looking for. Ricochet's music hit after the interview to a medium reaction from the audience. As Ricochet walked to the ring, the announce team plugged Ricochet's title defense at Extreme Rules against AJ Styles. Once Ricochet got to the ring, he grabbed a microphone and said that he was excited to face AJ Styles since he looked up to him for so long. Ricochet said it was a chance to prove himself and he did prove himself when he beat Styles last week. Ricochet said he couldn't enjoy that victory because he took a beating of a lifetime from Styles and the Club. From there, Ricochet said he knew how this match with Luke Gallows was going to go. He said Karl Anderson and Styles wouldn't be far behind and that he'd have no choice but to fight all three.
Heydorn's Analysis: Good promo. Ricochet conveyed what facing AJ Styles meant to him and how that has changed since last week. He also defined his mission and did so in a way that was rooted in confidence. Well done. 
When Ricochet stopped, The Club made their entrance. Before the match began, Styles addressed Ricochet and gave him some advice. He said in the WWE, people move quick and that he needs to slow down and appreciate the moment. He said he needed to do that because Gallows was going to stomp a mud hole in them. Styles said he also wanted to appreciate last week's moment that they had last week on Raw. From there, highlights aired that detailed the events between the two men from Raw last week. When the highlights ended, the bell rang, and the match began.
(6) LUKE GALLOWS w/ AJ Styles & Karl Anderson vs. RICOCHET
Gallows took control of the match earlier and went for a cover after connecting with a clothesline. He only got a two count and out of the pin attempt, maintained control. Ricochet attempted to battle back with a flurry of punches, but his momentum was halted after Gallows connected with a punch of his own. Gallows continued to beat on Ricochet until Ricochet rolled him up out of nowhere for the 1,2,3 win.
WINNER: Ricochet via pinfall
-After the match, AJ Styles got on the microphone and said that Ricochet should make good on his word and take on Karl Anderson as well. Michael Cole asked, "will Ricochet accept the challenge?" as the show went to break. (c)
Heydorn's Analysis: Because of the obnoxious new format, it was obvious this was going to be a quick fall given the fact that the Reigns, Ricochet, and Styles promo ate up time. Knowing that, it's easy to figure out that a finish is coming. Awful. 
(6) RICOCHET vs. KARL ANDERSON w/ Luke Gallows & AJ Styles
After commercials, the bell rang, and the match began. Anderson took over early as the announce team questioned Ricochet's choice to compete. Anderson hit Ricochet with a variety of moves including a spinebuster. After, he made the cover, but only got a two count. Out of the pin, Ricochet was distracted by Styles which allowed Anderson to maintain momentum.
[HOUR THREE]
From there, Ricochet was whipped into the ropes, but Ricochet leapt over and hit Gallows with a corkscrew dive. After, he hit AJ with a moonsault. From there, he turned his attention back to Anderson. Ricochet set up his 630 and then connected with it for the 1,2,3 win.
WINNER: Ricochet via pinfall
-After, AJ Styles ambushed Ricochet and beat him down as Gallows and Anderson looked on. The audience booed as Styles called for the Magic Killer from Gallows and Anderson. They obliged as the audience continued to boo. From there, AJ attempted to hit Ricochet with the Styles Clash off of the rope, but dropped Ricochet to the mat and grabbed a microphone instead. Styles said that he was a good guy and that he wanted to leave a little bit left in Ricochet as long as he stayed down so he didn't have any excuses when he beats him at Extreme Rules. Styles then left the ring with Gallows and Anderson. Eventually, Ricochet got to his feet and that prompted The Club to go back to the ring and continue their beating. Styles hit Ricochet with the Phenomenal Forearm and then posed with the Club.
Heydorn's Analysis: An effective heel beat down. The heat was there for AJ Styles and that heat should help elevate Ricochet come Sunday. Expecting a good match between both. 
-A promo aired for Saturday's Evolve Pro Wrestling special event on the WWE Network
-Drake Maverick was shown talking to his wife backstage. He said he survived the night as 24-7 Champion, but was then interrupted by R-Truth who was hiding in the crate that his wife was sitting on. Truth told Maverick to give him back his baby and then chased him off when Maverick ran away.
-Shane McMahon and Drew McIntyre saw a limping janitor backstage and said that he was their guy. They then ran toward him to talk to him as the show went to break. (c)
-Out of the break, Shane and Drew were shown talking to the janitor. They offered him $5,000 to be Roman's partner. Shane told him he didn't need to wrestle and that they would have fun out there later.
-Bayley made her entrance to a decent response and was followed by Sarah Logan.
(7) BAYLEY vs. SARAH LOGAN – Beat The Clock Challenge Match
Sarah Logan took over early and crushed Bayley with a vicious headbutt. She kept momentum with a dropkick and then covered, but only got a two count. After, Logan locked in a Texas Cloverleaf submission until Bayley made it to the ropes. Eventually, Bayley battled out of the hold and hit Logan with a knee strike. Bayley continued to build momentum until she was dropped again by Logan. Logan covered, but only got a two count. Out of the pin, Bayley connected with her rolling buckle bomb before making the cover for the 1,2,3 win.
WINNER: Bayley via pinfall at 4:32
-After the match, Nikki Cross made her entrance as the show went to break. (c)
Heydorn's Analysis: No energy whatsoever from the audience outside of a CM Punk chant. 
(8) DANA BROOKE vs. NIKKI CROSS – Beat The Clock Challenge Match
Right out of the break, the bell rang, and the match began. Brooke left the ring to start and forced Cross to chase after her. Eventually, the action made its way back into the ring where Cross got two near falls. Soon after, Brooke attempted a Senton Bomb off of the top rope and Cross covered for a two count. Out of that, Cross hit Brooke with her jumping neckbreaker for the 1,2,3 win.
WINNER: Cross via pinfall at 2:51
-After the match, Cross celebrated and then grabbed a microphone. As she did this, Graves left the commentary table and said he was heading backstage to get a real scoop on important issues.
Heydorn's Analysis: Well that was … something. Totally out of the blue. 
She told Bayley to get in the ring because she wanted to say some things to Bayley's face. Bayley got into the ring and Cross addressed her. Cross said that Bayley didn't understand what a real friendship meant and Cross said she would show her at Extreme Rules. From there, Cross made the Extreme Rules match a 2 on 1 Handicap Match with Cross and Bliss taking on Bayley. Cross then got in Bayley's face and told her to find someone to slap some sense into her which prompted Bayley to slap Cross. Bayley then hit Cross with a Bayley To Belly and a top rope elbow drop before leaving the ring wit her belt. The show then went to break. (c)
Heydorn's Analysis: Alright, a handicap match isn't a stipulation. Right? Cross changed the entire match. It's little things like this that convey a sense of disorganization around Raw in general. 
-After the break, Mike Kanellis brought Maria pickles and ice cream. She said she didn't want them and then asked Mike if he would want to impregnate her if she wasn't already pregnant. Mike said of course he would which prompted Maria to tell him that she wasn't sure whether or not he was the father. She then told Mike that she never wanted him to impregnate him again.
Heydorn's Analysis: What a strange story. The emotional pregnant woman angle is lowest of low hanging fruit too. Eye roll. 
-Seth Rollins and Becky Lynch were interviewed by Corey Graves backstage. Graves asked both how their personal relationship was going given the stakes at Extreme Rules. Graves asked some leading questions and Lynch called him out on it. She said that at Extreme Rules Baron Corbin and Lacey Evans would not get anymore chances after they lose and then walked off. Rollins smiled and told Graves "what she said" before walking off after her.
-The Street Profits were shown backstage once again and joked together while promoting the Extreme Rules card on Sunday.
Heydorn's Analysis: See earlier analysis as both segments were identical.
-Shane McMahon and Drew McIntyre were shown walking backstage as the show went to break. (c)
-Out of the break, Roman Reigns made his way to the ring. Reigns did his usual entrance as Michael Cole hyped his tag team match at Extreme Rules with the Undertaker as his partner. Reigns received a decent reaction as he posed in the ring. After he did, Shane McMahon hit the ring and was followed by Drew McIntyre. Drew walked out with two microphones and handed one to Shane. From there, Shane asked for his big introduction and got it. After, Shane said he and Drew would set an example in their match tonight ahead of their match on Sunday. From there, Drew said he could see right through Roman Reigns unlike the fans. He said that Reigns didn't respect anything or anyone and that on Sunday he would beat respect into him. Shane McMahon then told Reigns he found a partner for him. He then introduced Gary the janitor who they met earlier in the night. Reigns shrugged off the announcement and the show went to break as Gary walked down the ramp.
Heydorn's Analysis: Nothing says stick around and watch our third hour quite like this main event.
(9) ROMAN REIGNS & GARY THE JANITOR vs. SHANE MCMAHON & DREW MCINTYRE
After the break, the bell rang, and the match began. Reigns dominated out of the gate and hit McIntyre with a Samoan Drop. From there, he cued up the Superman Punch but it was countered by a Drew big boot. From there, Drew connected with a headbutt which caused Reigns to accidentally tag Gary into the match. McIntyre tossed Gary into the ring and Gary proceeded to dominate both Shane and Drew out of nowhere. He connected with a springboard clothesline and an over the top rope dive before being hit with the Claymore Kick. Drew then covered Gary for the 1,2,3 win.
WINNER: McMahon and McIntyre via pinfall
-After the match, Shane McMahon demanded his official winner announcement be made. When it was, Cedric Alexander revealed himself to be the man behind the mask as Gary The Janitor. Reigns, Shane, and Drew jawed back and forth as the show faded to black.
Heydorn's Analysis: Silly. Too silly ahead of a massive return like the Undertaker. This angle also made zero sense. Are Shane and Drew supposed to feel tricked? They still won the match even with Cedric involved. Way too many dots left disconnected. Nobody is buying the WWE Network after seeing the final hype for this match. Period.
---
NOW CHECK OUT LAST WEEK'S REPORT: HEYDORN'S WWE RAW REPORT 7/1: Alt Perspective coverage of the live show including the beginning of the Paul Heyman era, Lashley vs. Strowman, New Day vs. Viking Raiders, and more