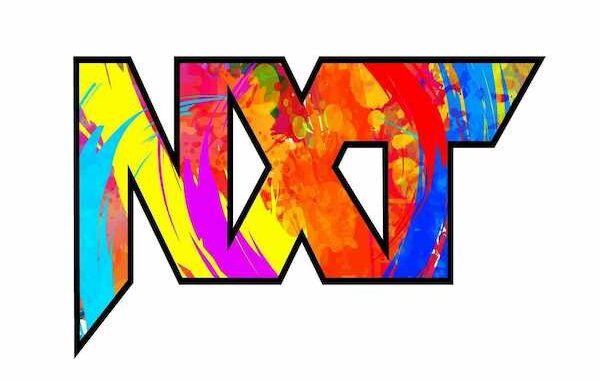 ---
SPOTLIGHTED PODCAST ALERT (YOUR ARTICLE BEGINS A FEW INCHES DOWN)...
---
NXT 2.0 TV REPORT
APRIL 26, 2022
WINTER PARK, FLA. AT THE CAPITOL WRESTLING CENTER
AIRED LIVE ON USA NETWORK
REPORT BY BRUCE LEE HAZELWOOD (@B_Lee253), PWTORCH CONTRIBUTOR
NXT Commentators: Vic Joseph, Wade Barrett
Ring Announcer: Alicia Taylor
Backstage Correspondent(s): McKenzie Mitchell
Tonight after the show, join the PWT Talks NXT self-proclaimed "gang of idiots" to break down the show with calls and emails.
•STREAM LIVE HERE ABOUT 15 MINUTES AFTER THE SHOW CONCLUDES
•CALL: (515) 605-9345
•EMAIL COMMENTS/QUESTIONS: pwtorchnxt@gmail.com
•IF YOU DON'T LISTEN LIVE, DOWNLOAD OR STREAM THE FULL SHOW POST-RECORDING
---
[HOUR ONE]
-The show began with a backstage shot of Nikkita Lyons, starting from the boots and panning up, as she literally sauntered her way out. She did her bad shadow boxing in the ring. I think a man has a "Thikkita Lyons" sign and I just keep shaking my head. Lash Legend immediately sprinted to the ring.
(1) NIKKITA LYONS vs. LASH LEGEND – Singles match
They started punching each other. Lyons dodged Legend's big bicycle kick, then hit a bad side kick. Legend recovered and hit a back elbow off of a rope run. After some miscommunication, Lyons rolled through and hit a Thesz press. Legend fought her way to the bottom rope to force Lyons off, but she instead sent Lyons out, who almost landed on her head. The ref wasn't counting even as Legend demanded; bad ref! Legend then hit a running hip attack to Lyons as Lyons hit the apron. Legend then followed.
She taunted Lyons, then threw her into the steps and some dudes in unison yelled, "You suck Lash!" She posed on the apron, then brought Lyons up, but Lyons used the ropes to knock Legend over. Legend then took out Lyons with a leg trip, raining down some mounted strikes and a good knee to the side. Lyons countered with a sunset pin, which Legend went, "Oh shit!" as it was happening. Legend then hit a sidewalk slam for a two-count. She put Lyons into a neck wrench.
Lyons fought to her feet and flipped over Legend, then caught a kick. She landed some leg kicks of her own, then a snap suplex. She hit a bad German suplex with no lift, then a running forearm in the corner. Lyons climbed to the second rope for punches (you could hear them talking to each other for the spot), and Lyons reversed a powerbomb counter into a rana. She then popped up, and without having to switch sides, hit her cyclone kick finisher for the victory.
Immediately after the bell, Natalya attacked Lyons. Legend held Lyons for Natalya, but Cora Jade entered with her tiny skateboard (she slipped on the way in). She struck Legend, then as Natalya went to put Jade in the sharpshooter, Lyons made the save.
WINNER: Nikkita Lyons at 5:08 (cyclone kick)
-They cut to the back where Tony D'Angelo was walking in the back saying he was supposed to face Xyon Quinn, but Quinn is out with something, so now he has to face Von Wagner. He said Wagner will be sleeping with the fishes, then said, "Santos! You know what I'm talking about, right, my guy?" [c]
(Hazelwood's Take: That match was significantly worse than their first encounter. They literally ran the ropes a good three times because of miscommunication, and Lyons just has no lift on any of her power lifting moves. Legend was OK, but I still think she takes too much time between moves. You could also clearly hear them talking through each sequence and while that's not always bad, it shouldn't be so apparent as it breaks kayfabe too much. They really should just be working the same dark match with each other until they can hit their spots cleanly for three or four consecutive matches.)
-They cut to the back where Diamond Mine was being given a lecture by Roderick Strong. He said they've been struggling and he won't tolerate that. He said this group is too good to crumble like his last group crumbled. He criticized The Creed Brothers for acting like they're already there. Brutus brought up how they weren't pinned at the PLE, and they ran the gauntlet. Strong said he only hears excuses and they need to bready for anything. He said he set a match against former Tag Team Champion for next week. The Viking Raiders entered. Julius said see them next week.
-They showed replays of last week's ending with Bron Breakker. Wade Barrett said Breakker has been silent.
-Wagner was with Robert Stone at the entrance area. D'Angelo entered next to a babyface pop.
(2) VON WAGNER (w/Mr. Stone) vs. TONY D'ANGELO – Singles match
To be fair, anyone is a babyface against the negative charisma machine of Wagner. However, D'Angelo really needs to upgrade his gear. Wagner and D'Angelo traded cocky grapples, then D'Angelo slapped Wagner. He tried using his amateur wrestling to hit a go-behind takedown, but Wagner broke the hold. Instead, Wagener pulled it off quickly. D'Angelo then went for a single-leg, then again, but Wagner elbowed out of it and hit shoulder thrusts in the corner. D'Angelo fired back and slipped out of a bodyslam, but Wagner hit a knee to the gut.
D'Angelo ducked a clothesline and went for a suplex, but Wagner fought out with a foot stomp and pulled on D'Angelo's bun in the ropes. D'Angelo ducked another lariat, and this time hit a drop toehold into the ropes, then sent Wagner outside. Wagner came back in and ate a pop-up atomic drop, then was clotheslined over the top. However, he recovered and swept out D'Angelo's leg and hit a belly-to-back on the apron. [c]
Wagner was beating on D'Angelo as they returned, then inexplicably put on a rear naked choke. D'Angelo fought to his feet and rammed Wagner into a corner, but ate a Wagner slam for a two-count. Wagner lifted D'Angelo to his shoulders, but D'Angelo fought out and hit an overhead belly-to-belly release suplex. D'Angelo then hit a side variation of the same move. Wagner is terrible at selling with his facial reactions, by the way, the camera shots in this match just reinforcing that. They traded strike until D'Angelo got the better, then hit a double-leg to land the takedown. He hit strikes, then a nice exploder/T-bone variation.
D'Angelo came off of the ropes, but ate a big lariat. Wagner went for his Roode Bomb finisher, but D'Angelo slipped out. He went for hit spinning fisherman's buster, but Wagner fought out and sent D'Angelo outside. Joaquin Wilde and Raul Mendoza hit the apron, but the "wise guys" showed up to fight them. With the distraction, Santos Escobar drilled D'Angelo in the back of the knee with a crowbar. D'Angelo barely made the count only to run into a big boot for Wagner's victory.
WINNER: Von Wagner at 10:46 (big boot)
-Roxanne Perez was in the back with Indi Hartwell and Persia Pirotta, who congratulated her. Toxic Attraction showed up and said Perez just got luck. Jacy Jayne said she only won because of "pajama dork." Perez said a win is a win. Mandy Rose said when she's ready, prove it. Gigi Dolan called her a snorer. Perez challenged Rose to a match tonight. Rose said she's going to teach her the difference between a champion and someone who dreams of being a champion.
-They played a Nathan Frazer vignette (the former Ben Carter) for his debut match. [c]
(Hazelwood's Take: I usually don't like distractions and interruptions, but this at least made sense in the story they've been telling. The switch to Wagner from Quinn is something I haven't heard anything about yet, but it worked out for Wagner, that's for sure. After last week, I think it's now clear that the two "wise guys" as Vic Joseph called them, Troy Donovan and Channing Lauren, are working for D'Angelo. The crowbar use by Escobar is a nice callback to D'Angelo's use of the crowbar to defeat Tomasso Ciampa, but I don't see how one shot to the leg and a big boot is enough for a three-count. Hey, whatever, crowbar on a pole match!)
-They returned with a Make-A-Wish video featuring Drew McIntyre, Sasha Banks, and Liv Morgan speaking.
-They cut to the back where Brooks Jensen, Joshua Briggs, and Fallon Henley were psyching themselves up for the six-person tag team match. As Jensen started saying his thing, Sofia Cromwell walked by. Jensen pulled off his hat and said ma'am; Cromwell rolled her eyes and left.
-They made official Natalya and Legend vs. Jade and Lyons for next week.
-Andre Chase and Bodhi Heyward made their entrance through the Chase U section. Actually, they were just in attendance for Frazer's match. Suddenly, his opponent at ringside was attacked by Grayson Waller. He said no one wants to see the English kid because this is his NXT. He said he doesn't need Sanga because this is the Grayson Waller Show. He then turned to the "Chase U idiots" and went on about them interrupting him last week. He said their university's a scam and their sorority girls are built like refrigerators. Waller then turned into a missile dropkick from Frazer, who forced Waller out and hit a full speed tope to Waller. Chase grabbed a mic and entered the ring with Heyward. Chase said what we have right now is a teachable moment to a loud pop. Well, so much for Frazer's debut match. His planned opponent was Guru Raj.
-Joseph and Barrett were standing ringside and hyped not only Spring Breakin', but the week after, the first women's Breakout Tournament. They highlighted Arianna Grace (Bianca Carelli, Santino's daughter) and her boxing and MMA background in a pretty standard babyface vignette.
-Kayden Carter and Katana Chance (Kacy Catanzaro) made their entrance. [c]
-McKenzie Mitchell tried asking Tiffany Stratton about Sarray. Stratton said it's her time and Sarray is a cheater. Waller appeared, apologized, and he and Stratton commiserated about Frazer and his "bad accent." Mitchell noted Waller has an accent, but Stratton called her off and they kept talking. I think we might have a romance angle brewing?
(3) KAYDEN CARTER & KATANA CHANCE vs. YULISA LEON & VALENTINA FEROZ – Tag team match
Carter and Leon began the match as Leon flipped out of a move. Carter then walked along her foe's back and taunted her. Feroz tagged in and hit a head scissors. Lots of dancing for Feroz and Leon. Carter baited her and nailed her, then tagged in Chance who locked up Feroz in the ropes for a Carter strike, then hit a standing splash for a two-count. Feroz countered Chance into a head scissors sub, but Chance stacked her for a pin. She hit a crossbody for a two-count and tagged in Carter.
They hit synchronized boots to Feroz in the ropes for a two-count. Carter then went for a grounded abdominal stretch and locked it in, then rolled over Feroz for a two-count. Feroz fought out, but Carter prevented a tag. She tagged in Chance, who hit a tope atomico for a two-count. Feroz finally fought out of the corner and tagged in Leon. Leon came in and hit a couple of lariats on Carter, then a running one into a corner. She climbed to the top and hit a missile dropkick for a two-count. Feroz tagged in as Leon hit a bodyslam, then military press slammed her partner onto Carter with the pin broken up by Chance.
Carter rolled up Feroz, but Chance was taken out at ringside by Leon, who was sent outside by Carter earlier. Feroz then locked in an octopus stretch, but Carter rolled out. Leon tagged in and went for a second rope moonsault, but Carter dodged. Feroz tagged in, but still no Chance. Chance came back up and tagged in, then they hit their 450-neckbreaker combo for the victory.
WINNER: Kayden Carter & Katana Chance at 6:01 (450-neckbreaker combo)
-They cut to the back where Jensen was being tended to as he said he was jumped from behind. He was holding his hand. Briggs erupted and yelled, saying they left them no choice. [c]
(Hazelwood's Take: The pace of that match seemed about a half-step behind. I wonder if we're actually going to see some kind of legitimate run for Carter & Chance now that the former has a "WWE name" rather than just be a fan-friendly team. Leon and Feroz have potential, but it's clear they still need some more seasoning. I think it's about focusing on the fundamentals and saving things like the topes and moonsaults for later or used sparingly.)
-They returned with a new vignette for the former Kay Lee Ray, now Alba Fyre. She said it's been eight months, but what do you really know about her? She said she needs to resurrect who she really is with fire representing rebirth.
-Legado del Fantasma made their entrance, led by Elektra Lopez, for the six-person tag team match, well, if Jensen can wrestle.
(4) LEGADO DEL FANTASMA (Elektra Lopez & Joaquin Wilde & Raul Mendoza) vs. JOSHUA BRIGGS & FALLON HENLEY – Handicap mixed gender tag team match
Henley and Lopez began the match with Lopez using her strength to the advantage. She tagged in Wilde, forcing in Briggs, who took it to both men, vertical suplex throwing Wilde into Mendoza. Henley then took out Lopez and then slid and hit the big fists.
[HOUR TWO]
Wilde and Mendoza then took out Briggs by the knee as Mr. Stone joined commentary. He said Jensen had wandering eyes, so do the math; basically, it was Wagner who attacked. Mendoz worked Briggs in their corner, then he and Wilde mad their series of quick tags and corner attacks. They hit a double belly-to-back suplex for a two-count as Wilde was the legal man. Mendoza tagged in as Briggs shoved Wilde into the post. He tagged in Henley, who leaped off of his back onto Lopez. Henley then hit a running shoulder tackle and a one-foot dropkick for a one-count.
Lopez went for a kick that missed, but Henley sold it. Wilde tagged in and Briggs took him and Mendoza out as he hit a standing splash on Wilde for a pin that was broken up by Lopez. Henley then came after Lopez and they went outside, fighting to the area behind the crowd. Back in the ring. Mendoza made a sneaky tag and hit his rope running dropkick. They hit their side Russian leg sweep-enziguri combo for the win.
WINNER: Legado del Fantasma at 4:43 (side Russian leg sweep-enziguri combo)
-Mitchell was in the back with Natalya and Legend. She asked about the tag match next week. Natalya said it's a shame that Jade is so young and immature with her "stupid little skateboard," and next week, she's going to break Jade's legs and put the locker room on notice, but that she noticed one woman: Legend. Legend said she's teaming with a legend next week. They did well here, I think.
-Cameron Grimes' music hit as the North American Champion made his entrance in a suit, joining commentary for the next match. [c]
(Hazelwood's Take: That was a hectic match because of the mixed gender rules. Henley was just FLYING around the ring any chance she had. Briggs just looks weird to me with only one knee pad on, and over his jeans no less. I'm guessing the inclusion of Cromwell et al is to have Briggs and Jensen feud with Wagner, and Henley with Cromwell, but does this mean Mr. Stone will find a tag partner for Wagner? I'm just confused as to the sudden turn tonight.)
They returned with a vignette for Kiana James (the former Kayla Inlay), who's bringing "sophistication" to the tourney. She seems to be a businesswoman character, but she was meh at best as Inlay, so let's see.
-Sikoa was in the ring. Williams made his entrance with Carmelo Hayes.
(5) TRICK WILLIAMS (w/Carmelo Hayes) vs. SOLO SIKOA – Singles match
Sikoa took an arm, but Williams backflipped out and hit a gut kick. Williams hit a few arm wrenches, then shoved Sikoa into the corner shoulder-first once, then twice, then thrice. Sikoa's left shoulder is taped. He hit it a fourth time, then put in an arm lock. Williams' facial reactions need some improvement as it looks like he's worrying about the next sequence. Sikoa fought out and hit a shoulder tackle, but with his bad shoulder. He didn't let that affect him as he stayed on the attack.
Sikoa pulled a "Trick" (see what I did there?) and worked Williams' left arm in a bit of turnabout-is-fair-play. Williams hit a sloppy spinning kick to the body, then stomped away at Sikoa in response. He hit a bodyslam to Sikoa in the middle of the ring, no pin, then a big dropkick after sending Sikoa off of the ropes. Williams still didn't attempt a pin, waiting for Sikoa to raise for a running neckbreaker that he modified with one hand and coming around almost like a reverse dunk.
Sikoa fought to his feet, ate a kick, then busted out some fighting spirit and hit a leg capture belly-to-back supplex. He then started hitting punches and kicks to Williams with a big rising palm strike. Sikoa hit a corner splash, then another and a Samoan drop. Sikoa climbed for the big splash and hit! 1-2-3.
After the match, Sikoa and Grimes faced off. Hayes shoved Sikoa away, then dodged a superkick as Sikoa hit Grimes. Sikoa glared over both men.
WINNER: Solo Sikoa at 5:08 (top rope splash)
-They showed Edris Enofe in a flashy cape/robe as Malik Blade was concerned about facing The Viking Raiders. Enofe is a much beter actor than Blade. He told Blade to look in the mirror and listed off a bunch of qualities in Blade. He had Blade reiterate those words with gustso as they made their way. I liked what I saw, especially from Enofe. [c]
(Hazelwood's Take: A solid victory for Sikoa heading into his title match next week with Sikoa. It seems obvious that the winner – should be Grimes – is facing Hayes in the feud after.)
-They returned with LDF in the locker room talking about another win for the familia. Lopez said to Henley not to mess with "La Madrina." Escobar said D'Angelo said he knew nothing about those two goons last week, but tonight, he proved that D'Angelo is a lowlife and a liar. He said he got the message last week, and now D'Angelo got his message.
-Enofe and Blade were in the ring. The Viking Raiders made their entrance in their return to NXT, former NXT Tag Team Champion.
(6) THE VIKING RAIDERS (Erik & Ivar) vs. EDRIS ENOFE & MALIK BLADE – Tag team match
Ivar and Blade began the match as Blade just ran into Erik, falling to the mat. Enofe tagged in, so did Erik. Erik forced Enofe into the corner and just yelled at him, then took him down and yelled some more. Enofe leaped onto Erik's back, posing as he came off in a very cool spot. Blade tagged in as they hit a flurry of double team strikes for not even a one-count. Enofe tagged back in and they worked the left arm, so a consecutive match working the arm…until Enofe was literally run through by Erik. Ivar tagged in and they just mauled Enofe against the ropes. Ivar hit some back elbows in the corner, then tagged in Erik.
Blade tried fighting back with body shots, but ate one rising knee for a two-count; Enofe sold that like a damn pro how he crumbled to the mat. Enofe dodged a running knee in the corner, then slipped away from Ivar, who tagged in, and tagged in Blade. Blade used his quickness to land a lot of strikes, but Ivar remained on his feet. The Viking Raiders then just took over, destroying both men and hitting a double team powerbomb on Blade for the victory.
After the match, The Viking Raiders extended their hands for a shake. Suddenly, The Creed Brothers appeared at the entrance in advance of their match next week.
WINNER: The Viking Raidres at 4:46
-They aired a Wes Lee vignette, set on a beach. He discussed the six-month journey to regain the NXT Tag Team Championship and losing them sucks, but anger is created when the same title is taken away, not lost. He said he can only rely on himself and there's two ways to go about this: bitch and complain, or knuckle up. It ended with him standing in the ocean.
-They showed Toxic Attraction making their way. [c]
(Hazelwood's Take: The match was fine, but I was particularly drawn to the performance of the underdogs. I think Enofe just OOZES potential and he should have that rocket strapped to his back. Blade's acting is terrible, but he brings a quickness and skill to the ring that is rarely paired well together. I though they were going to make a Cinderella run to the finals of the Dusty Cup and while that didn't happen, I'll make my prediction now: Enofe and Blade will win the 2023 Dusty Rhodes Tag Team Classic.)
-Mitchell was in the back with D'Angelo. He immediately addressed Escobar and said he makes the threat. He said Escobar thinks he's bad because of his crew, so he called in his crew: Troy "Two Dimes" Donovan and Channing Lorenzo, or "Stacks." He called out Escobar for next week.
-Perez made her entrance first to some real generic music. Toxic Attraction then made their entrance.
(7) MANDY ROSE (w/Gigi Dolan & Jacy Jayne) vs. ROXANNE PEREZ – Singles match
Ref D.A. Brewer drew the assignment for this match. Perez, coming off of her win last week, was forced into the ropes by Rose who, while not tall or big, makes Perez look small because, well, Perez is small. Rose worked the left arm with an arm wrench (lots of working the left arm tonight). The crowd seemed to be telling off someone else in the crowd during the beginning of the match. A "Let's go Roxy" or "Let's go ROK-C" (depending on your flavor) chant began. She hit a schoolgirl for a two-count, but Rose just popped her in the mouth. Perez then went with a victory roll pin and a sunset flip for two-counts.
She then bit Rose's finger as Rose was pointing it at her. Perez then went for another schoolgirl, but Rose kicked out and sent Perez outside. Perez fought her off and slammed Rose's hand into the steel steps. She cried out about her fingers and her nails. [c]
They returned with Perez building momentum, but then eating a backbody drop for a two-count. Rose then sent Perez into the corner. This seems like the last match on the card as Joe Gacy's statement is still to come. She put Perez in a sub, but Perez broke it with knees. Rose pulled Perez out of the corner, then went for a catapult and sent Rose into the ropes, falling back onto Rose's knees. A two-count followed.
Rose then worked Perez in the ropes a bit. A bodyslam followed. After some gloating, Perez fought back and hit a second rope Thesz press. She then hit a side Russian leg sweep and a back handspring splash for a two-count. A series of pins by Perez were two-counts, but then she turned into a high pump knee from Rose for the victory.
As they celebrated, Wendy Choo appeared with Super Soakers, but they escaped. Choo then pressed a button that dropped a net on the three. It hilariously got caught in Dolan's finger. The two then sprayed the three with silly string.
WINNER: Mandy Rose at 9:58 (high pump knee)
-Joseph and Barrett then shifted to Sloane Jacobs (Ameila Herr), introducing herself.
-They shifted to Gacy in the back with his druids. He said let's go change the world. [c]
-They returned with a video of what just happened to Toxic Attraction. How did Choo know they would be exactly in that spot?! Joseph and Barrett then hyped next week's card.
[OVERRUN]
-Gacy's music hit as he made his way to the ring, still with no Harland.
JOE GACY IN-RING PROMO
He said on the journey to change the world, they've come so far with so many triumphs and barriers broken for people just because of their weight. He said he's been molding the NXT clay the last six months into acceptance. He said they've made great strides, but the mission isn't quite accomplished…and he doesn't think everyone buys into that way of life. He asked why, then said it's time to step up and separate from the mass of people who want to live in the past. He said commit to the future, his vision, and to do it willingly because there won't be any choice after next week. He said Breakker hasn't told us about his injury and that's because he knows Breakker isn't cleared to defend the NXT Championship after last week and because of Breakker's "fall from grace," he, Joe Gacy, will be crowned new NXT Champion and the mold and clay that is NXT will be hardened into the vision as he sees the world.
As the camera zoomed in on him, music hit and Rick Steiner made his way to the ring. The "Dog-Faced Gremlin" walked into the ring with a mic. He said Gacy has it all wrong. He said Breakker is cleared to compete and will defend the NXT Championship. Gacy said "Mr. Steiner" picked a great time to come back…or did he pick the worst possible time? Gacy glared at the Hall  of Famer as the Druids, a good 20, surrounded the ring and hit the apron. Breakker's music hit as me had his entrance, dropping his title and taking out the druids who came after him. Gacy sent them after him as two held Steiner back. Breakker then turned into a lariat from Gacy. Gacy posed with one arm as the druids, in a line, passed the NXT Championship to the ring and to Gacy as the crowd chanted "Sacrifice!" Gacy raised the title as Breakker was still laid out from one lariat.
(Hazelwood's Take: That was not how I would have ended my go-home for a named event next week. Still, I do think seeing Gacy become so passionate about molding NXT in his vision is much better and easier to believe than his whole "discrimination and acceptance" angle.)
FINAL THOUGTHS: This was an up-and-down show. Starting with Lyons-Legend at least made the rest of the show have a low bar to clear. I do think there were too many things happening within angles tonight – like everything with Briggs, Jensen, Henley, LDF, and Sofia Cromwell – but I do like that we're starting to see some acts that haven't been on TV in a while like Leon and Feroz and Enofe and Blade. The Women's Breakout Tournament will be interesting insofar as it doesn't seem like any of the women thus far announced for the tourney are actually ready for TV time, unlike the previous tournaments which featured maybe one or two wrestlers who weren't ready. I would think they would hold it off a bit until they were more ready, but then again, they've now put Lyons vs. Legend in two singles matches in three weeks (if I remember correctly). I feel like, with Rose and Perez, the call should have been to have Perez go over and continue her run as the fresh new babyface…but there's that tournament that starts in two weeks. There's just a lot going on in NXT right now!