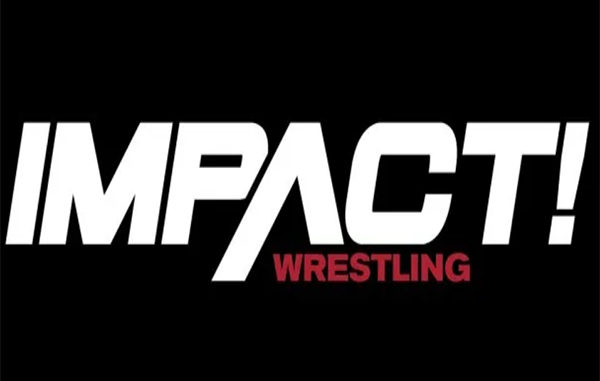 ---
SPOTLIGHTED PODCAST ALERT (YOUR ARTICLE BEGINS A FEW INCHES DOWN)...
---
IMPACT WRESTLING TV REPORT
JANUARY 5, 2022 (RECORDED)
PEMBROKE PINES, FLAT CHARLES DODGE CENTER
AIRED ON AXS TV
REPORT BY DARRIN LILLY, PWTORCH CONTRIBUTOR
Impact Wrestling Announcers: Tom Hannifan, Matthew Rehwoldt
-In memory of Don West graphic
-Highlight clips from the show two weeks ago.
-No opening video this week. They went right away to cheering fans. Deonna Purrazzo made her entrance and joined Hannifan and Rehwoldt at the ringside announce table.
(1) MASHA SLAMOVICH vs. TAYLOR WILDE
They wrestled on the mat early and exchanged the advantage. Masha got the upper hand after a kick and punches. Taylor came back with a kick and dropped Masha. They fought on the apron. Back in the ring, Taylor got a pin attempt. Masha made a comeback. Taylor gave Masha a German suplex for a two count. Masha came back with a flurry of offense.
Taylor fired back with punches. Taylor and Masha collided and fell on the mat. They traded punches. Taylor clotheslined Masha. Taylor took Masha down with double knees and got a two count. Masha kicked Taylor in the head from the apron. Masha and Deonna exchanged insults. Back in the ring, Taylor rolled up Masha and got the win.
WINNER: Taylor Wilde in 8:00.
After the match, Masha attacked a camera person and gave a security person a Snow Plow at ringside. Referees came out and made Masha go to the back.
(D.L.'s Take: Good opener. Somewhat of an upset win from Taylor heading into the four-way match at Hard To Kill.)
-Sami Callihan vignette. Sami talked about the kind of violence he could get into with The Design. He asked if The Design wanted him. He said that he wanted an answer by the end of the night. [c]
-Clip from two weeks ago of Rich Swann and Steve Maclin fighting after their match. Rich Swann did a promo and challenged Maclin to a No DQ, falls count anywhere match at Hard To Kill.
(2) BLACK TAURUS (w/Crazzy Steve) vs. ANTHONY GREENE
Steve did an intro promo for Taurus. They traded the advantage early. Taurus power slammed Greene. Greene came back with chops. Greene dropped Taurus over the top rope. They fought on the floor with Greene getting the best of it. [c]
Greene stomped Taurus and give him an elbow drop. Greene continued on offense. Greene caught Taurus with a crossbody block and got a two count. Taurus came back with a flurry of moves. Taurus gave Greene a backbreaker followed by a brainbuster and got the pin.
WINNER: Black Taurus in 11:00.
After the match, Trey Miguel attacked Greene on the ramp and spray painted his back.
(D.L.'s Take: Good action and Greene looked impressive in his debut. The finisher was cool. Taurus has momentum going into his X Division Title match.)
-Kenny King was at a training school in Montreal. He confronted people and mocked a "Mike Bailey's Keys to Victory" sign. He beat up the wrestlers and tore up the sign. He challenged Bailey to find him. [c]
-Gia Miller interviewed a fired-up Mike Bailey. Bailey was mad that Kenny King had beat up his students. He challenged him to a pit fight.
(3) JONATHAN GRESHAM vs. ERNEST R. ANTHONY
No ring entrances for either wrestler. Gresham took Anthony to the mat. Anthony gave Gresham a sunset flip from the second rope, but Gresham came right back with a dropkick and a submission. Anthony reached the ropes. Gresham dropkicked Anthony's knee. Gresham put Anthony in an armlock. Gresham put Anthony in an ankle lock. Gresham tied up Anthony and rolled him for a pin.
WINNER: Jonathan Gresham in 4:00.
(D.L.'s Take: A brief but effective match in re-establishing Gresham after a lengthy absence.)
-Tasha Steelz and Savannah Evans were backstage talking about losing to the Death Dollz. Gisele Shaw and Jai Vidal walked in (in slow motion, no less). Gisele said they could never beat the Death Dollz without their help. They huddled.
-The Design vignette. Deaner said that Sami Callihan needed to realize his purest form before he could join The Design. He said Sami's identity needs to be stripped away. He said it was a long process. He said that Sami needed to cut every hair from his head next week. He said if Sami was trying to set a trap, he was walking into a den of vipers. [c]
-Josh Alexander hype video.
-Moose walked to the ring wearing a suit. He got on the mic and talked about Joe Hendry (I think he called him "Henry") always being happy and singing. He said that Hendry had never been through adversity. Moose said his true calling was being a total scumbag and it made him the World Champion. He vowed to be Hendry's first adversity by beating him for the Digital Media Title.
He said it would be so easy that he didn't want to wait until Hard To Kill. Moose said all that he had to do was "say his name". Hendry walked to the stage. Hendry said that people would really like the real Moose and encouraged to let the Moose loose. He said he wrote a song for Moose and it was his new entrance music.
The lyrics and video showed Moose laughing and dancing. Fans chanted "Dancing Moose". Moose said he believes — that he will stick his boot up Joe Hendry's ass at Hard To Kill. He told them to play his music and they played the new goofy song. Fans laughed and Moose was outraged.
-History piece on Mickie James. She talked about her starting to train in wrestling, her time in ROH, TNA, WWE, Impact, the origins of Hardcore Country, how she met Nick Aldis, the birth of her children, her return to WWE, and why she returned to Impact. She talked about how wrestling let her achieve her dreams. She cried talking about her parents both working two jobs. She talked about believing in herself and said if she could just help one person, it was all worth it. [c]
(D.L.'s Take: This was among the best video features I've ever seen on Impact. If Mickie is going into retirement, this video did an excellent job of setting the table for her to go out on a high note.)
-Don West video package. There were clips of West and people talking about him including Gail Kim, Josh Alexander, Moose, Chris Harris, ODB, Eddie Edwards, Sami Callihan, and Frankie Kazarian. They all spoke very well of him and it really came across that he was truly beloved by those that knew him. Another incredible video package.
(4) CHRIS SABIN (w/Alex Shelley) vs. MATT CARDONA (w/Brian Myers)
Hannifan said nice words about West as well. Sabin arm dragged Cardona early. Sabin hip tossed Cardona and put him in an armlock. Myers grabbed Sabin's foot but Sabin stomped his hand. Cardona used the distraction to clothesline Sabin over the top rope. Sabin backdropped Cardona on the ramp. [c]
Cardona had the upper hand after the break. Cardona gave Sabin three neckbreakers and got a two count. Cardona worked on Sabin's neck. Sabin rolled Cardona up for a two count, but Cardona clotheslined Sabin. Sabin made a comeback. Cardona threw Sabin into the post. Sabin threw Cardona over the top rope. [c]
Cardona caught Sabin with a running knee, but Sabin came right back. Myers interfered and Shelley went after him. Sabin took Myers out with a dive on the ramp. Sabin gave Cardona a crossbody block and got a two count. Cardona suplexed Sabin into the turnbuckles. Cardona gave Sabin two Re-Boots. They traded pin attempts. Sabin gave Cardona a Cradle Shock and got the pin.
WINNER: Chris Sabin in 19:00.
(D.L.'s Take: They gave them plenty of time. Fine preview to the four-way match at Hard To Kill).
-Hannifan and Rehwoldt went over the lineup for Hard To Kill. They were interrupted by Bully Ray. He wasn't supposed to be there because Scott D'Amore had banned him and Josh Alexander from the building. Bully told Tom Hannifan not to look at him in the eyes. Fans chanted "You Suck". Bully got in the ring. Bully called out Alexander. Scott D'Amore came out. [c]
Scott said that they both knew that Alexander wasn't in the building. Bully said he has brains but he didn't have respect for Scott. Scott said he brought Bully back for a simple reason. He said that Bully called him and said he was a changed man. Scott said that people could change, but he was sure that Bully was the same piece of (bleep) that he always was. Yet, he still wanted to give Bully a chance.
Scott talked about his time away from the wrestling business and it allowed him to see things that he didn't like about himself. He said that Impact gave himself a chance to redeem himself. Scott said that he knew he would be giving Bully a chance to write a new story. He said Devon wouldn't be seen in public with Bully unless he was paid and Tommy Dreamer was in the hospital.
Scott said that Bully (he called him Bubba) had turned his back on all his friends. He predicted that Alexander would beat him at Hard To Kill. Scott said that Alexander was respected and goes home to a family that loves him. He said that that Bully would go back to a hotel room being sad, pathetic, and lonely. He said that was the worst punishment anyone could give Bully.
Bully said it didn't make him sad and pathetic. He said he would be a three-time World Champion. He said he used Scott to get what he wanted. Bully called Scott a sucker. Bully knocked the mic from Scott's hand. Scott took off his jacket and glasses. Bully told Scott to punch him. Scott knocked the mic out of Bully's hand.
Scott talked about spending five years cultivating a locker room and telling them how to do things the right way, but it didn't mean that he had to. Scott punched Bully and dropped him. Jason Hotch and John Skyler ran out and held Scott. Bully kicked Scott then gave him a piledriver. Hotch and Skyler brought a table into the ring. Bully powerbombed Scott through the table. Bully said "Do you know who I am? I'm Bully Ray, your next Impact champion".
FINAL THOUGHTS: My two favorite things about this show were the video packages for Mickie James and Don West (the Josh Alexander package was good as well). They really hit home that Mickie has had a great career and could be retiring. It wasn't the strongest in-ring show, but the build to Hard To Kill continues to be solid. The ending angle made a big impression and was a strong way to lead up to Hard To Kill.