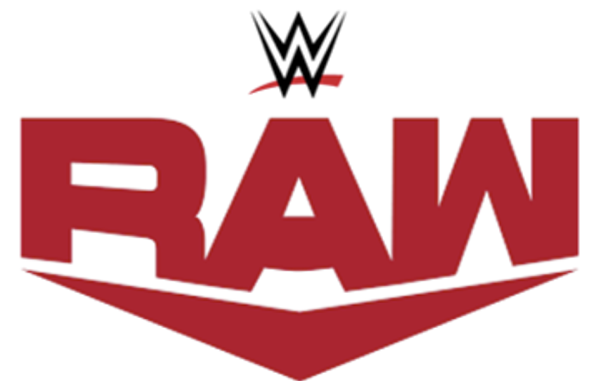 ---
SPOTLIGHTED PODCAST ALERT (YOUR ARTICLE BEGINS A FEW INCHES DOWN)...
---
WWE RAW TV REPORT
FEBRUARY 20, 2023
OTTAWA, ONTARIO, CANADA AT CANADIAN TIRE CENTRE
AIRED LIVE ON USA
Commentators: Corey Graves, Kevin Patrick
---
[HOUR ONE]
– The show opened with a video package showing highlights from the main event of Elimination Chamber.
– Sami Zayn made his entrance to loud cheers from the Canadian crowd. Sami stood in the middle of the ring with a mic in his hand, as the crowd chanted his name and sang 'Ole'. Sami said that he was feeling a lot of feelings right now. He said that the main thing he felt was gratitude after hearing such a loud ovation over the past week. Sami said that after coming so close to putting a bow in his story, he felt like he let people down. Sami said that the story is never over, however they are entering the final chapter. He said that there is one person he needs to talk to tonight before calling out Kevin Owens. Kevin made his entrance and faced Sami in the middle of the ring.
– Sami said that there was a lot he wanted to say, but right now he doesn't know what to say. Sami thanked Kevin and apologized before saying that they are past the point of words. Sami said that for months the one thing Kevin wanted was to take down the Bloodline. Sami said that he would make his mission to make sure The Bloodline crumbles down. Sami told Kevin that neither of them could do it alone, but they could do it together. Kevin told Sami that he didn't need an apology because he didn't do it for Sami, but for himself. Kevin said that he didn't want Sami's wife to see him get beaten down like he was at the Royal Rumble. He finished by telling Sami that if he needed help to take down the Bloodline, he should ask his buddy Jey.
(Pomares's Analysis: Yet another strong promo for Sami Zayn to open the show. They are taking their time setting up the reunion of Kevin Owens and Sami Zayn which is fine since they still have six weeks left to build.)
– The commentary team ran down the card for tonight's Raw.
– As Sami Zayn made his way out of the ring, Baron Corbin attacked him from behind. The entire beat-down continued through a split-screen commercial. [c/ss]
– Back from break, Baron Corbin grabbed a mic and made fun of Sami Zayn's whining from last week. Corbin gloated about the fact he was the last person to beat Roman Reigns before calling him pathetic for begging Kevin Owens. Corbin said that Sami's story is over, that he embarrassed himself and that he is a failure. Pearce allowed Sami to run down the ramp, immediately tackling Corbin and clotheslining him over the ropes.
(1) SAMI ZAYN vs. BARON CORBIN
Sami knocked Corbin off the apron to smash his head into the ring post. Corbin barely avoided the Helluva Kick, pummeling Sami down from behind. Corbin targeted Sami's back with forearm strikes, but he responded with right hands. Sami went for a diving elbow strike, but Corbin laid him out with a chokeslam into a backbreaker, as RAW went to split-screen commercials. [c/ss]
Back from break, Sami got out of an over-the-shoulder backbreaker, nailing Corbin with diving elbow strikes. Sami put Corbin down with a Tornado DDT, but he kicked out at two. Sami sent Corbin out of the ring, setting him up for the Tope con Hilo. Corbin turned Sami inside out with a clothesline before the Helluva Kick. Corbin hit Sami with the Deep Six, but he managed to kick out at the last moment. Sami responded from a clothesline with an immediate Helluva Kick for the win.
WINNER: Sami Zayn in 2:00.
(Pomares's Analysis: Solid match to give Sami a singles win in his home country. It's been a while since Sami won a singles match completely on his own. Corbin has become a fall guy for bigger stars at this point.)
– Rhea Ripley and Dominik Mysterio were shown getting ready for an interview. [c]
– At backstage, Byron Saxton asked Rhea Ripley about their loss at Elimination Chamber. Ripley said that Beth Phoenix said that she is the real deal and that she wants to focus on WrestleMania. Saxton tried to follow up, but Dominik interrupted and threatened Saxton if he kept asking stupid questions. Saxton asked Ripley about Charlotte Flair's claims that she would put her in her place.
– Ripley said that Flair can still live in 2020, but right now she is the best woman in WWE. Ripley said that she doesn't make the same mistakes twice and that she would be put in her place at WrestleMania as the new SmackDown women's champion. Saxton asked Ripley about her plans for this Friday's SmackDown, but Ripley refused to reveal anything. Dominik said he would tag along Ripley since his father has a match on the show.
– A recap of Logan Paul costing Seth Rollins his title match aired.
– A recap of Edge accepting Austin Theory's open challenge at the Elimination Chamber Press Conference aired.
– At backstage, Cathy Kelly interviewed Austin Theory about him defending his title defense so soon after entering the Elimination Chamber. Theory gloated about successfully retaining his championship before complaining about the headlines focusing on John Cena's return in two weeks and not him. Theory said that he would get to beat a Hall-of-Famer in his crappy home country.
– Dolph Ziggler made his entrance for his match. [c]
– As Mustafa Ali made his entrance, a video from last week aired, with Ziggler confronting Ali. Ziggler tried to tell Ali that he had what it took to be successful, but Ali refused to listen.
(2) DOLPH ZIGGLER vs. MUSTAFA ALI
Ziggler immediately surprised Ali with two pinning combinations. Ziggler nailed Ali with a running clothesline, followed by a hanging neckbreaker. Ali evaded a superkick and pulled Ziggler's head into the ropes. Ali caught Ziggler with a roundhouse kick, only for Ziggler to counter his rolling neckbreaker with a pendulum DDT. Ali blocked the Famouser by doing a handstand, immediately beating Ziggler with a crucifix pinfall.
WINNER: Mustafa Ali in 2:30
(Pomares's Analysis: Fine match for the time given. It's good to see Ali win a match on TV for once. Not sure what the plans for either of these two are ahead of WrestleMania though.)
– At backstage, Cathy Kelly interviewed The Miz, as Maryse gifted him a golden envelope. Miz told Kelly that he would break the news next week. Kelly kept on trying to question Miz about his match with Seth Rollins. Miz said that he is happy that his prodigy, Logan Paul cost him the United States title. Miz said that the envelope had just made his dreams before going back to kiss Maryse.
– Cody Rhodes was shown walking backstage before a commercial break. [c]
[HOUR TWO]
– Cody Rhodes made his way to the ring, as the match graphic for WrestleMania was made official. Right before Cody could start talking, Paul Heyman wearing a neckbrace interrupted from the big screen. Cody asked Heyman to come out, only for Heyman to complain about the way he was assaulted. Heyman said that the tragedy would fall on Cody before declaring that Cody can't beat Roman Reigns. Heyman questioned what would Cody's life be if he actually beat Roman at WrestleMania. He said that Cody wouldn't have Paul Heyman with him if he won. Heyman started counting all the responsibilities the world champion has and how little free time that leaves him. Heyman said that his brother once said that his father was never home. Heyman asked Cody if he would make that sacrifice to become champion. Heyman said that Roman Reigns is a happily married man, but he isn't. Heyman said that that's when Cody would find out that his WrestleMania dreams are his worst personal nightmare. Cody said that he hasn't come face to face with Roman yet and doesn't want Roman to send Heyman again. Cody finished by saying that Roman is the best Universal champion in history, but he has to finish the story.
(Pomares's Analysis: That was a well-delivered promo from Paul Heyman, but I wasn't the biggest fan of its content. After the last time Cody and Heyman were on the mic together, this kind of felt like a step backwards.)
– A recap of Asuka winning the Elimination Chamber match and a shot at the RAW Women's title aired.
– The "Joker and Batman" trailer to promote WrestleMania aired. [c]
– As Nikki Cross made her way to the ring, a recap of Asuka turning on her teammates from last week aired.
(3) ASUKA vs. NIKKI CROSS
The moment the bell rang, Bianca Belair made her full entrance. Cross knocked Asuka down and chopped her, only for Asuka to respond with a sliding kick. Asuka attacked Cross with a series of kicks to the chest, followed by a pop up knee strike. Asuka missed a kick, accidentally hitting the ring post and allowing Cross to lay Asuka out with a reverse DDT on the apron, as WWE RAW went to an ad break. [c/ss]
Back from break, Asuka attacked Cross with a series of spinning kicks and German suplexes. Cross caught Asuka in the apron skirt to pummel her down. Asuka stopped Cross on the top turnbuckle to plant her down with an avalanche DDT for a nearfall. Asuka nailed Cross with a series of kicks, until Cross hit Asuka with a fireman's carry driver. Cross tried to take Asuka down, but she caught Cross off-guard with her modified arm bar for the submission victory.
WINNER: Asuka in 8:00
(Pomares's Analysis: Asuka and Nikki Cross had a solid match, though I think Asuka's first match after the Chamber should have been more dominant.)
– After the match, Bianca Belair entered the ring to face Asuka, lift her title and point at the WrestleMania sign. Asuka smiled at Cross before letting blue goo out of her mouth.
– At backstage, Cathy Kelly interviewed Carmella about coming up with new plans for WrestleMania. Carmella said that she would give Asuka some receipts. Kelly was about to cut to the next segment, only to see Seth Rollins and interview him. Rollins said that the joke was on Logan Paul because he would find and hurt him. Rollins said that The Miz would be the perfect surrogate for suffering tonight. [c]
– A recap of Brock Lesnar getting disqualified at Elimination Chamber.
– At backstage, MVP called Brock Lesnar a coward before declaring that Omos had challenged him to a match at WrestleMania.
(4) SETH ROLLINS vs. THE MIZ
Rollins immediately took control of the match with right hands, stomps and a shot into the barricade. Rollins clotheslined Miz over the ropes and sent him over the barricade with a dropkick through the ropes. Miz caught Rollins off-guard with a low DDT, as WWE RAW went to a commercial break. [c/ss]
Back from break, Rollins attacked Miz with chops, only to receive a corner Irish whip and kicks to the chest. Rollins blocked the corner clothesline with a running lariat, followed by chops and clotheslines. Rollins knocked Miz off his feet and prepared to hit him with the Curb Stomp. They traded pinning combinations, until Miz surprised Rollins with a lung blower in the corner. Rollins blocked the Skull Crushing Finale, but Miz responded with a running knee for a two count. Rollins blocked Miz's kick to the chest and clocked with numerous forearm strikes. He put Miz down with three back-to-back Curb Stomps for the knockout victory.
WINNER: Seth Rollins in 11:00
(Pomares's Analysis: One of Miz's better singles matches in a while. Really liked the way Seth Rollins portrayed his intensity and anger at the end of the match.)
– At backstage, Adam Pearce officially booked Carmella against Asuka for next week. Chelsea Green called Pearce to complain about getting the wrong flight booked. Pearce said he would fix things before faking a bad signal and cutting the call. The camera moved to focus on Chad Gable and Otis looking at a mirror while discussing modeling. Bronson Reed criticized Gable for the way he prepared for their match before warning him that he would need a full body cast. Otis got in the way and told Reed to not speak to master Gable like that.
– The set for Ding Dong, Hello was starting to be built. [c]
[HOUR THREE]
– Bayley officially welcomed the audience to the Ding Dong, Hello show. Bayley said that she could have complained about not getting to the Elimination Chamber, but instead chose to focus on her family, Damage CTRL. Bayley asked Dakota Kai about their title reign, with her putting over their dominance and the teams they have beaten. Becky Lynch interrupted to point out the fact that Damage CTRL hasn't defend that women's tag titles in a long while. Lynch said that wants to take the tag titles to WrestleMania, as Bayley laughed in her face.
– Lynch said that there was one person she was thinking about before presenting a returning Lita. Bayley demanded Lita and Lynch to actually enter through her door before calling them desperate. Bayley tried to remind them about their match from last week, but Lynch and Lita said that they are already past that. Lita said that if she couldn't get her fifth title reign against Lynch, she wouldn't mind teaming up with her. Lita challenged Kai and Sky to a title match, with Bayley insisting that they don't deserve a shot. Lynch and Lita put over their accomplishments and suggested that if Sky and Kai were scared. Bayley accepted the match for her team while they pleaded against the decision. Lynch and Lita took away their belts and posed with them before throwing them back at Damage CTRL.
(Pomares's Analysis: Interesting direction to book Becky and Lita against Damage CTRL before WrestleMania. I think they might actually win the titles while Damage CTRL breaks up.)
– At backstage, Byron Saxton interviewed Candice LeRae about the status of Johnny Gargano. LeRae saw Nikki Cross passing by and confronted her about her stalking. Cross whispered something in her ear before running away. LeRae told Saxton that Gargano will be back and that Cross mentioned that all of her friends are gone.
– Chad Gable made his way to the ring, alongside Otis. [c]
(5) CHAD GABLE (w/Otis) vs. BRONSON REED
Reed quickly took Gable down with a body block and a diving shoulder strike at ringside. Otis and Reed faced off before Reed smashed Gable into the urnbuckles. Gable evaded a diving attack, trapping Reed in an ankle lock. Gable avoided a back suplex, but couldn't follow up with a German suplex. He knocked Reed down with a clothesline, followed by the diving headbutt for a two count. Reed regained control while Maxxine Dupri showed up at ringside. Gable managed to take Reed down with a German suplex for a nearfall. Dupri offered Otis a business card, distracting Gable and allowing Reed to hit him with a snap powerslam and the Tsunami for the win.
WINNER: Bronson Reed in 4:00
(Pomares's Analysis: While I wish Chad Gable was allowed to win at some point, he always delivers in the ring. Decent showcase for Reed. Not the biggest fan of the Otis and Maximum Male Models storyline.)
– Austin Theory was shown training backstage ahead of his title defense. [c]
– Back from a commercial break, Elias was in the ring. Elias told Rick Boogs to take notes while mentioning that legends show up in this season. Elias asked who wants to walk with him at WrestleMania. Bobby Lashley interrupted, immediately laying Elias out with a one-handed spinebuster. Lashley drove Elias into the barricade and smashed his head into the ring post. Lashley took Elias out with a Spear, followed by the Hurt Lock. He grabbed a mic and said that Brock Lesnar had to resort to a low blow to get out of the Hurt Lock. Lashley said that no one gets out of the Hurt Lock and that if anyone disrespected him, he would put them down.
(Pomares's Analysis: Not really sure if this means that Bobby Lashley is done with Brock Lesnar. If that's the case, I really hope we don't pivot into a Lashley and Bray Wyatt feud.)
– The commentary team confirmed that next week, Becky Lynch and Lita would challenge for Damage CTRL's titles. They also confirmed that Candice LeRae would face Piper Niven and that Brock Lesnar would answer Omos's challenge. They finally announced that Asuka would take on Carmella and that we would see a WrestleMania edition of Miz TV.
– At backstage, Byron Saxton interviewed Edge about his title match tonight. Edge said that he was happy to be done with the Judgment Day and that he would focus on his goal after coming out of retirement. Edge said that Theory's reign would not last forever and that with age comes wisdom. He finished by reminding the fans that his second match ever took place in this same city. [c]
(6) AUSTIN THEORY vs. EDGE – WWE United States Title match
Edge knocked Theory off his feet before pulling him out of the ring. Edge laid Theory out with a waist lock takedown at ringside. Theory tried to avoid Edge's moves, but got taken out with a Russian leg sweep, as WWE Raw went to a commercial break. [c/ss]
Back from break, Theory chased Edge around the ring, only to receive a back body drop and a diving clothesline at ringside. Theory nailed Edge with a clothesline and some right hands, followed by a Fallaway slam. Theory maintained control over Edge with a headlock, until he responded with right hands. Edge ran into Theory, but he tripped him into the turnbuckle pad. Theory clocked Edge with a rolling dropkick, as WWE Raw went to its final ad break. [c/ss]
Back from break, Theory sat Edge atop the turnbuckle, but couldn't hit him with a superplex. Edge planted Theory off the top turnbuckle, following it with a high crossbody into Theory's back. Edge took Theory down with clotheslines, a flapjack and a back slam for a two count. Edge blocked a crossed-legs neckbreaker, but Theory was still able to pull Edge neck first into the ropes. Theory went for a rolling dropkick, but Edge managed to counter it into a powerbomb for a nearfall. Edge missed a Spear, allowing Theory to go for a monkey flip, only for Edge to land on his feet.
Edge locked Theory in a crossface, but he managed to reach the ropes with his feet. Theory tried to pin Edge, putting his legs on the ropes, but the referee noticed. Edge evaded A-Town Down and put Theory down with the Edge-cution for a nearfall. Edge prepared to hit Theory with a Spear, but had to pivot to take Finn Bálor off the apron. Finn attacked Edge with an enzuigiri behind the referee's back, allowing Theory to hit A-Town Down for the win.
WINNER: Austin Theory in 17:30 to retain the United States Title
(Pomares's Analysis: The main event got really good in the final five minutes, only to back to the same distraction finish we see all the time with Theory. I'm not really interested in seeing more of Judgment Day and Edge feuding, but that seems to be the plan for WrestleMania.)
– After the match, Finn Bálor continued his assault on Edge, striking him with the Coup de Grace.