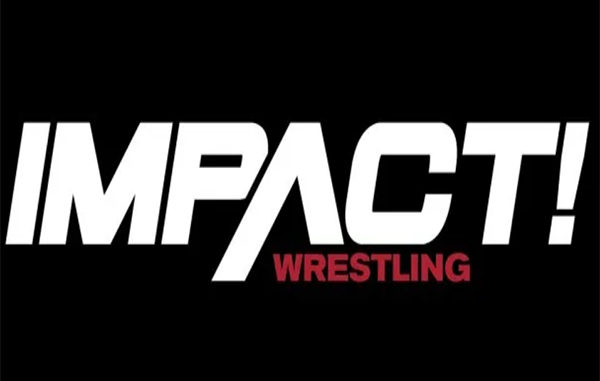 ---
SPOTLIGHTED PODCAST ALERT (YOUR ARTICLE BEGINS A FEW INCHES DOWN)...
---
IMPACT WRESTLING TV REPORT
MARCH 16, 2023
LAS VEGAS, NV AT SAM'S TOWN
AIRED ON AXS TV (RECORDED)
REPORT BY DARRIN LILLY, PWTORCH CONTRIBUTOR
Commentators: Tom Hannifan, Matthew Rehwoldt
-Recap of last week's events.
-As a follow up to last week, PCO was shown alive and yelling in the desert.
-"We own the night" intro video.
(1) "SPEEDBALL" MIKE BAILEY & JONATHAN GRESHAM vs. DECAY (Black Taurus & Crazzy Steve)
Gresham and Steve started the match. Gresham tied Steve up, but Steve made a comeback by biting his arm. Decay stomped Gresham in the corner. Taurus dove on Gresham from the top rope. Taurus punched Gresham. Gresham fought off Decay and made the tag to Bailey. Bailey gave Steve a series of kicks and a running Shooting Star Press for a two count. Steve bit Bailey's toes.
Bailey came back with kicks. Taurus knocked Gresham off the apron. Taurus gave Bailey a backbreaker and a Samoan Drop. Taurus gave Gresham a headbutt. Gresham gave Taurus a moonsault in the ring and Bailey gave Steve a moonsault on the outside. Gresham and Bailey double teamed Taurus. Bailey floored Taurus with a kick, followed by Ultima Weapon for the pin. Bailey and Gresham shook hands after the match.
WINNERS: Mike Bailey & Jonathan Gresham in 7:00.
(D.L.'s Take: Fast paced action to get the show off to a great start. This might seem to indicate that Bailey and Gresham may be teaming more frequently in the future. I was hoping Steve might get more singles action after his great match with Trey Miguel, but it looks like he's back in the tag team division.)
-Gia Miller interviewed Josh Alexander, Frankie Kazarian, and Rich Swann. Alexander said they've all had success wherever they've gone. Kazarian talked about Bullet Club. Swann talked but was interrupted by Steve Maclin. He talked about being the number one contender. They exchanged words before Maclin walked off. [c]
-Gia Miller interviewed Gisele Shaw, Savannah Evans, and Jai Vidal. Shaw said that she only lost last week because of Deonna Purrazzo and she said Deonna was jealous of her. Shaw vowed to beat Deonna at Sacrifice. Johnny Swinger and Zicky Dice interrupted. Dice said that Vidal looked like someone Swinger could beat. Swinger said he would go see "Sammartino" (Santino) to make the match.
(2) STEVE MACLIN vs. HEATH
Heath got some offense early. Maclin came back with a back elbow, chops, and punches. Maclin clotheslined Heath to the mat. Heath threw Maclin out of the ring. [c]
Back in the ring, Maclin gave Heath a knee to the stomach and threw him out of the ring. Maclin threw Heath into the steps. Hannifan said that Swinger would face Vidal later tonight. Maclin continued to attack Heath on the outside. Maclin rolled Heath back in the ring and continued on offense. Maclin gave Heath a backbreaker for a two count. Maclin had Heath in an abdominal stretch. Heath made a comeback. Heath got a two count after a spinebuster. Maclin gave Heath Caught in the Crossfire and a DDT for the pin.
WINNER: Steve Maclin in 12:00.
(D.L.'s Take: Solid win for Maclin over an Impact favorite, on his way to the title match at Sacrifice.)
-Death Dollz backstage promo. They talked about facing The Coven. Taya said magic is scary and dangerous. She suggested that Jessicka stay away and let her and Rosemary handle it. Jessicka walked off. Taya asked Rosemary what happens if Jessicka finds out that she's been Havok all along and they've kept it from her. Rosemary noted that Taya kept it from her. They heard Jessicka calling and they went to her.
-PCO was walking past a Las Vegas sign and calling out for Eddie Edwards. [c]
-Gresham and Bailey were backstage. They agreed that they make a great team but they agreed to face each other at Sacrifice.
(3) JOHNNY SWINGER (w/Zicky Dice) vs. JAI VIDAL (w/Gisele Shaw & Savannah Evans)
Vidal dropkicked Swinger and slammed him. Vidal gave Swinger an elbow drop and a slap in the corner. Vidal ran Swinger's head in the corner and Swinger flopped to the mat. The referee made Dice leave ringside after he interfered. Swinger used the distraction to make a comeback. Swinger put Vidal in a Camel Clutch, but Evans pulled Vidal out. The referee made Shaw and Evans leave. Deonna ran to down the ramp and attacked Shaw. Evans pulled her off and threw Deonna down. Security restrained Deonna and took her away. Vidal used the distraction to get the pin on Swinger.
WINNER: Jai Vidal in 3:00.
(D.L.'s Take: This was only three minutes but it had a lot going on.)
-The Design promo. Deaner talked about Callihan trying to gain their trust. He said people have speculated that it might all be a ploy. Deaner said that Callihan lost last week. Callihan charged in angry. Deaner said that Step Six was about Callihan taking his punishment like a man. He said they didn't forget that Callihan cost Kon a victory at No Surrender. Callihan said he would accept his punishment. The Design walked off.
-PCO continued walking and yelling for Eddie. The camera revealed that he was at the Sam Town's entrance. [c]
-Tommy Dreamer and Mickie James were backstage and talked about their tag team match with Bully Ray and Masha Slamovich. Jordynne Grace walked on the scene and asked Mickie if it was wise to get involved in that match with their rematch looming. She talked about history repeating.
-Eddie Edwards walked to the ring. Fans chanted "PCO". Eddie said since Honor No More, he's had to reassess his life. He said the past would stay in the past and it no longer matters. He said it was time to focus on his future in Impact Wrestling. He said the people wouldn't let him move on and that his past keeps showing up. He said after last week with PCO, it was safe to say that it is officially over. A replay was shown of PCO being hit with the car and Eddie riding off. Eddie said the video was a breath of fresh air and a re-birth for him.
The lights went off and the sound of thunder was heard. PCO made his entrance (in black and white). Kenny King hit PCO from behind with the shovel (the screen returned to color). Eddie and King double teamed PCO on the ramp. Hannifan speculated that it was King driving the car last week. PCO made a comeback on Eddie and King. Eddie hit PCO with a chair. King kicked PCO. PCO was bleeding. They threw PCO into the ring steps. They trapped PCO between the steps and the ring post and continued beating on him. PCO escaped and made a comeback. PCO clotheslined King out of the ring. Eddie hit PCO with the kendo stick. King took PCO down with a blockbuster. Eddie gave PCO a Boston Knee Party with a chair to his head. King sat on PCO's back and put a chair over his head. Eddie hit the chair with a kendo stick. Eddie and King hugged and stood triumphant. [c]
-Santino celebrated backstage with his former WWE tag team partner Vladimir Koslov. Dirty Dango walked in and said "Is that…?". Santino cut him off and said that while his name wasn't trademarked, Koslov's is, so he couldn't say his name. "Say his name" brought out Joe Hendry. Hendry asked for a match defending his title against Brian Myers. Santino granted it. Santino also said that Hendry and Dango would team up next week against Moose and Myers.
(4) DEATH DOLLZ (Rosemary & Taya Valkyrie w/Jessicka)(c) vs. THE COVEN (Taylor Wilde & KiLynn King) — Impact Wrestling Knockouts Tag Team Title match
Taya and King started the match. Rosemary dropped King. Taylor knocked Rosemary to the mat with punches. Rosemary bit Taylor on the head. All four wrestlers fought. The Dollz knocked The Coven out of the ring. [c]
King had the advantage over Rosemary. Taylor choked Rosemary with the top rope. Taylor punched Rosemary and whipped her into the corner. Rosemary made a comeback and stretched Taylor over the ropes. Taya made the hot tag and did a series of moves on King. They exchanged punches. Taya gave King a hip attack and double knees in the corner for a two count. Taylor hit Taya with a knee and King gave Taya a German Suplex. Rosemary speared Taylor. Taylor tripped Rosemary and King rolled up Taya for a two count. King kicked Taya in the head and gave her a suplex for the win.
WINNERS: The Coven in 12:00 to win the Impact Wrestling Knockouts Tag Team Titles.
(D.L.'s Take: This kind of came out of nowhere but not entirely surprising since Taya showed up on AEW Dynamite last night. The action was good in the match. This feud can continue with Rosemary and Jessicka going for revenge).
-Hannifan and Rehwoldt ran down the lineup for Sacrifice and plugged a live edition of Impact on March 30th for Los Angeles. Matches for next week include:
Deonna Purrazzo vs. Savannah Evans
Joe Hendry & Dirty Dango vs. Moose & Brian Myers
The Design vs. Time Machine
-Josh Alexander and Frankie Kazarian did their ring entrances. [c]
(5) JOSH ALEXANDER & FRANKIE KAZARIAN & RICH SWANN vs. BULLET CLUB (Chris Bey & Ace Austin & Kenta)
Kaz and Bey started the match. Fans chanted for Bey, who is from Las Vegas. Bey and Kaz traded the advantage. Kaz sent Bey to the outside and armdragged Ace. Swann and Ace went at it. Swann dropkicked Ace. Alexander and Kenta faced off. Fans chanted for Kenta. Alexander and Kenta exchanged forearm shots. Alexander gave Kenta a senton. Alexander's team cleared the ring of Bullet Club. [c]
Bey got a two count on Swann. Bey and Ace double teamed Swann. Ace worked on Swann's arm. Ace pulled out the dreaded playing card and swiped it between Swann's fingers. Ace stomped Swann. Bey and Ace double legdropped Swann for a two count. Bey missed an elbow drop. Bey punched Swann. Kenta kicked Swann. Swann and Kenta collided. Kaz and Bey tagged in. Kaz slammed and legdropped Bey for a two count. Kaz DDT'd Bey and Ace. Fans chanted "Frankie". Bey came back with a forearm. Alexander tagged in and ran wild on Bey. Alexander powerbombed Bey over his knee. Swann got a 450 splash on Bey, but Ace pulled Bey out. Alexander knocked Kenta down on the apron. Swann kicked Ace off the apron and followed with a flip. Swann and Bey had an exchange. Swann caught Bey with a cutter as he was diving to the floor. Fans jumped to their feet in applause. Everyone was down at ringside. Swann and Bey beat the count. Swann made a comeback with kicks. Ace kicked Swann. Kaz caught Ace with a flying DDT. Kenta knocked Kaz down with a knee strike. Alexander went for the C-4 Spike on Kenta put stopped when he saw Steve Maclin in the distance. Bullet Club used the distraction to get the upper hand. Ace got Swann with The Fold and Bey followed with a cutter to pin Swann.
WINNERS: Bullet Club in 17:00.
(D.L.'s Take: They all worked well together and each wrestler had a chance to shine. The last few minutes was really action packed.)
FINAL THOUGHTS: An entertaining show that did an effective job of building to two big shows, Sacrifice and Multiverse United.  The Knockouts Tag Team Titles changing hands is the most newsworthy thing of the show. Taylor Wilde and KiLynn King make a pretty good team and there are still legs left in the feud with the downsized Death Dollz. I'm a fan of the Deonna Purrazzo vs. Team Gisele feud and that continued to heat up this week. Steve Maclin got a solid win on his way to the World Title match. The angle at the end showed that Maclin is on Alexander's mind. A good main event capped off the show.