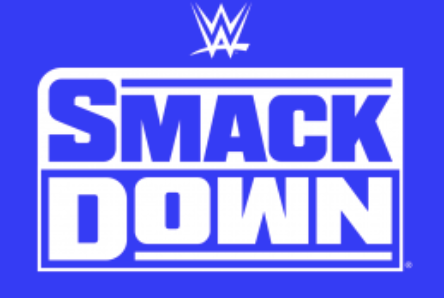 ---
SPOTLIGHTED PODCAST ALERT (YOUR ARTICLE BEGINS A FEW INCHES DOWN)...
---
WWE SMACKDOWN TV REPORT
MARCH 17, 2023
KANSAS CITY, MO AT T-MOBILE CENTER
AIRED ON FOX
REPORT BY ALEX McDONALD, PWTORCH CONTRIBUTOR
Announcers: Michael Cole, Wade Barrett
---
Tonight after WWE Smackdown, join PWTorch's Kelly Wells guest hosting for Wade Keller with cohost Tom Stoup from the PWTorch VIP Podcast "NXT 8 Years Back" as they break down the show with live callers and emails.
•STREAM LIVE HERE ABOUT 5 MINUTES AFTER THE SHOW CONCLUDES
•CALL: (347) 215-8558
•EMAIL COMMENTS/QUESTIONS:
---
(Check out this week's PWTorch 90's Pastcast for my very special message to Cody Rhodes on behalf of the Tribal Chief. Also in this week's episode, Arn Anderson's debut in SMW, WCW news and further build for Wrestlemania IX)
[HOUR ONE]
-The show opened with a shot of the Wrestlemania sign. The camera then panned the crowd and Michael Cole welcomed the audience to the show. He threw to Wade Barrett who previewed tonight's main event between Sheamus and Drew McIntyre as a graphic was shown.
-Cody Rhodes' music played and he made his entrance. Cole said that the time was coming for Rhodes to attempt to finish the story at Wrestlemania. They showed a floating graphic for Rhodes' match against Roman Reigns at Wrestlemania. Rhodes entered the ring and posed as pyro exploded. Rhodes grabbed a mic and stood mid-ring. The crowd cheered as his music faded away. The crowd then chanted "Cody, Cody". Rhodes then asked Kansas City what they wanted to talk about. Rhodes said they could talk about Wrestlemania. He said in the last few weeks, tempers have been what they have been and stakes are high. He then said that he has respect for Roman Reigns. Rhodes called Reigns the greatest champion in sports. Rhodes said he's looking forward to seeing Reigns on Raw and beating Reigns at Wrestlemania. Rhodes then said he didn't want to talk about someone, he wanted to talk to someone. He said he knows that Kevin Owens is in the back watching. Rhodes then invited Owens to the ring. He said there's a lot of respect between he and Owens and he's asking nicely.
-Kevin Owens' music played and he made his entrance. Cole narrated a video replay of Owens' match against Solo Sikoa this past Monday on Raw. Owens entered the ring and got a mic. The crowd chanted "K.O., K.O." Owens said he knew what it was about and they've been over it. Rhodes then said that it isn't a conversation between two people. Rhodes then asked Sami Zayn to come out.
-Sami Zayn's music played and he made his entrance to a loud pop. Cole said if anyone knows what the Bloodline is capable of, it's Zayn. Zayn entered the ring and Rhodes got him a mic. The crowd then chanted "Sami, Sami". Rhodes lifted the mic and asked Owens if he was alright. Rhodes said in the spirit of the Road to Wrestlemania, he's going to peel back the curtain a bit. Rhodes said he has a love and respect for Owens. He said that six years ago, he left WWE with a confidence that didn't exist. Rhodes said that he needed contacts and friends and Owens was the one to introduce him to those people. Rhodes said it bettered his livelihood and he can never repay Owens. Rhodes then said that since they are all present, they need to have the conversation. The crowd chanted "hug it out". Owens said that he's heard everything Zayn has had to say. Zayn interjected and said he hasn't heard what Owens has had to say. Zayn then said that over the years, they've had ups and downs but have always come back together. He then said that he doesn't understand what's different about this time. Zayn said that he wants Owens to do whatever he has to do so they can get back to working together. Owens then said he came out and listened to Zayn like Rhodes asked. Owens asked if they were good. Rhodes then said that they're in the people pleasing business and it doesn't matter what Rhodes wants. He said it's about what the audience wants and everyone wants to see Owens and Zayn on the same page again. The crowd chanted "hug it out" again. Zayn said that he wants it and the crowd wants it. He said if they come together they can do something magical and take down the Bloodline. Zayn said that it may take years for them to repair their relationship but they can work together to take down the Bloodline. Owens said he's heard it and he gets it, but why would he fight for someone who doesn't want to be his friend. Owens told Rhodes he appreciated it, but he's all set. Owens tossed the mic down and exited the ring and up the ramp. Zayn looked on in disbelief.
(McDonald's Analysis: Interesting. I thought for sure that would be the moment that they actually got back together. Zayn was awesome here, pouring out how important it is to him to take down the Bloodline, regardless of what happens between himself and Owens. Rhodes was in a weird mediator role and it suited him to an extent, but ultimately, it doesn't feel like he needs to be present for the reuniting. He feels shoehorned in to the moment so that he can get a rub from it that he doesn't or shouldn't really need. It would be different if he had been involved in this before now, but he hasn't, so it seems like he's trying to stick his nose in business that isn't his. Anyway, Owens' response was a little surprising. Does that mean he wants to be Zayn's friend? I really wish we could get more explanation from Owens about why this time is different than all the others. Owens has been the one to turn more often than not, so he of all people should understand the situation. I hope we eventually get that explanation from Owens.)
-They showed a graphic for Zayn and Jey Uso face to face later tonight. Cole hyped the segment.
-Dominik Mysterio and Rhea Ripley walked together in the back. Barrett hyped their mixed tag match against Legado del Fantasma for after the break. [c]
-Owens walked in the back. Zayn ran up to him. Zayn told Owens to forget everything he said. Zayn said that they are friends and they're always be friends. Zayn said they're brothers and he understands if Owens doesn't want to talk to him again. Zayn said he loved Owens, and that's it. Owens got in his car without saying a word and drove off. Zayn looked dejected and looked off.
-Dominik and Ripley made their entrance in the arena. Cole threw to a replay of Judgment Day's victory last week on Smackdown.
-Santos Escobar and Zelina Vega made their entrance.
(1) DOMINIK MYSTERIO & RHEA RIPLEY vs. SANTOS ESCOBAR & ZELINA VEGA
Escobar started against Dominik. Dominik hit a dropkick then mounted Escobar to deliver punches. Escobar recovered and delivered a pair of dropkicks. Dominik dropped to the outside and Ripley entered the ring. Escobar caught Ripley's foot and Vega came off the top rope to take Ripley down. Escobar took out Dominik on the outside. Vega came off the second rope and hit a moonsault on Ripley on the outside. Dominik and Ripley tried to regroup as Escobar and Vega celebrated. [c]
Dominik hit Escobar with a series of forearms in the corner. Escobar knocked Dominik to the apron and Dominik took Escobar down with a quick before a slingshot senton. Dominik ran the ropes and Escobar connected with a big dropkick. Escobar hit a legdrop after a neckbreaker set up and made the cover but Ripley made the save. Ripley and Dominik double teamed Escobar and Dominik made the cover. Vega made the save. Escobar and Dominik ran the ropes and took each other would with a double crossbody attempt. Both crawled toward their corners and made the tag. Vega took Ripley down then hit a tornado DDT. Vega rolled Ripley up but Dominik broke up the count. Escobar entered the ring and hit Dominik with a knee. Ripley knocked Vega to the outside. Escobar set up a superplex but Ripley pulled Escobar down with Dominik. Vega hit the ring and took down Ripley with a crossbody off the top. Vega then hit Ripley with a knee and took Dominik out with a hurricanrana. Ripley grabbed Vega from behind and hit the Rip Tide for the win.
WINNER: Dominik Mysterio & Rhea Ripley in 7:00
-Dominik got a mic. He said that he wanted to come out say that Rey Mysterio is nothing but a disrespectful deadbeat of a father. Dominik said Mysterio was never there for him. Mysterio appeared on the screen walking in the back. Dominik paused and looked up. [c]
-They showed a graphic for Zayn and Jey's confrontation. Cole hyped the segment.
-Dominik and Ripley were still in the ring. Mysterio's music played and he made his entrance. He and Dominik stared each other down as Mysterio made his way to the ring. Dominik lifted the mic and told Ripley that Mysterio actually showed up. Dominik said he went a lot of nights without his father. Mysterio asked Ripley to leave so he could have a moment with his son alone. Ripley left. Dominik said that since they're in a ring Mysterio has time for him. He asked where Mysterio was when he needed him. Dominik said that Mysterio took his Wrestlemania moment away from him. Mysterio cut Dominik off and said he knows he hasn't been there all the time, but he still loves Dominik. Mysterio said that whether Dominik believes him or not, Dominik is his world. Mysterio said that this business is selfish and he made sacrifices so that Dominik could have a life he only dreamed of. Mysterio said that Dominik got everything he wanted and the Mysterio name would bail Dominik out every time he got into trouble. Mysterio said he's having a hard time coping with all of this. He said he's being inducted into the Hall of Fame and it really hurts because he wants to have Dominik with him on stage. The crowd chanted "you deserve it". Mysterio said that maybe, it's too late to have Dominik with him, but his biggest regret is what Dominik has become. Mysterio called Dominik ungrateful, disrespectful, and a punk ass kid. He said if someone like that called him out, he would kick their ass. The crowd chanted for Mysterio to "kick his ass". Mysterio said unfortunately, Dominik is his son and fighting him would be his biggest disgrace as a father. Mysterio said it isn't worth it and he won't fight Dominik, ever. Mysterio dropped the mic and left the ring. Dominik shouted after him. He said Mysterio is doing what he does best, running away. He said Mysterio is teaching Dominik what not to be, a scared little man. Dominik asked if that was all Mysterio had. Mysterio walked off.
(McDonald's Analysis: I've been watching Mysterio for almost 27 years at this point and I think that was the best promo I've ever seen from him. That was really good stuff. Emotional and heartfelt, it hit all the notes it should. I was hoping we would finally see Dominik push Rey to the edge, but they're continuing to drag this out as long as they can and make that moment mean even more. Something has to get Rey to agree to the match and Dominik won't stop until he discovers what it is. Dominik did a good job here, but I'm glad that he didn't interrupt Rey. This segment benefited from not having the back and forth. Dominik looked like he wanted to chime in, but Rey kept going and that was a good moment for the story going forward. This has been a good build so far and I'm invested in this match when it does happen.)
-Drew McIntyre was in the back getting ready for his match. Sheamus was getting hyped up with the Brawling Brutes. Cole hyped their match for later in the evening.
-Cole and Barrett sat ringside. Barrett said there's going to be a Men's and Women's Fatal Four Way match at Wrestlemania and the first qualifying match for that will be right now.
-Liv Morgan and Raquel Rodriguez made their entrance. They posed in the ring and a graphic announced their opponents as Emma and Tegan Nox. Cole said the winners will advance to the Fatal Four Way at Wrestlemania. [c]
-Tegan Nox and Emma were in the ring as we came back from break.
(2) LIV MORGAN & RAQUEL RODRIGUEZ vs. TEGAN NOX & EMMA – Wrestlemania Fatal Four Way Qualifying Match
Nox started against Rodriguez and Rodriguez tossed her down. Nox slapped Rodriguez and Rodriguez lifted Nox by the head and tossed her into the corner. Morgan tagged in and they double teamed Nox. Morgan covered Nox for a near fall. Nox reversed Morgan and hit an uppercut followed by a knee. She took Morgan to the corner and charged her then tagged in Emma. Emma hit a low crossbody in the corner and Nox followed with a splash of her own. Emma made the cover for a near fall then picked up Morgan to deliver a suplex. Emma made another cover for a near fall. Nox tagged back in and hit a front suplex. Nox kicked at Morgan. Morgan laughed. Nox went for another suplex but Morgan landed on her feet and hit a Backstabber. Rodriguez tagged in and hit a series of clotheslines. She then hit Emma with a fallaway slam followed by a corkscrew elbow. Rodriguez made the cover but Nox made the save. Morgan entered the fray and took out Nox. She charged Emma in the corner but Emma knocked Morgan to the outside. Rodriguez hit the Tahana Bomb then tagged in a recovered Morgan. Morgan hit Oblivion and made the cover for the win.
WINNER: Liv Morgan & Raquel Rodriguez in 3:00
-Rodriguez and Morgan celebrated in the ring.
(McDonald's Analysis: Basic time filler with an obvious ending. The idea of the Wrestlemania Fatal Four Way's is interesting. I assume that's their way of getting a few more people on the card. I guess it's better than the Battle Royals we've gotten used to over the years. It's a shame they resort to things like this, but it kind of is what it is at this point. With how this match shaped out, I would assume one of these two is the winner. I would imagine their opponents will be a pair from Raw, possibly Carmella and someone else.)
-Cole threw to a recap of Charlotte Flair's victory over Shotzi last week. The video then shifted to Ripley and Charlotte's promos from after the match.
-Charlotte made her entrance in the arena. Charlotte posed on the stage as pyro exploded behind her. [c]
-They showed postcard shots of Kansas City including the Super Bowl Champion Chiefs.
-They showed another graphic for the Zayn and Jey Uso segment. Cole hyped the segment.
-They showed a graphic for Charlotte and Ripley at Wrestlemania. Cole hyped the match.
-Charlotte was in the ring. She said the more things change, they stay the same. She said when she was a baby, wrestling was built on Rhodes as a challenger and Flair as a champion. She said it's the same this year. Charlotte then said that this is her seventh Wrestlemania and she's always gone in as either the champion or the challenger. Charlotte said that Ripley wants to be the star and the champion, but she has to go through Charlotte. Charlotte said Ripley couldn't do it three years ago and she won't now, because the more things change, the more they stay the same.
[HOUR TWO]
-Ripley made her entrance. Cole said Ripley is much different than who Charlotte faced three years ago. Ripley entered the ring with Dominik at her side. Ripley got a mic. Ripley said that Charlotte is right. She said she chose Charlotte. Ripley said she didn't choose Bianca Belair for reasons, but she'll get back to it. Ripley said when she walks in the locker room, men and women walk away out of fear. She said she's good at what she does and everyone fears her, except for Charlotte. Ripley said that Charlotte is staring her down without fear in her eyes. Ripley said it pisses her off. She said that Charlotte is champion for a reason. Ripley said it's because Charlotte is a superstar and she's one of the biggest stars in WWE. Ripley said she can give Charlotte all the credit in the world but she needs the Smackdown Women's Championship. Ripley said she needs to be a star. Ripley said that Charlotte is going to learn to call Ripley champion and fear her. Dominik walked up to Charlotte and taunted her. Ripley smacked Charlotte and took her down. Ripley and Dominik walked off. Charlotte exited the ring and attacked Ripley on the outside. Refs appeared and broke up the fight. Ripley broke away and went back at Charlotte. Charlotte speared Ripley down and the officials broke them up again. Charlotte broke away this time and kicked a security guard. Ripley took her down. Ripley tossed Charlotte over the announce table. Officials pulled Ripley back. Charlotte leapt off the announce table into Ripley and the officials. The two brawled some more before officials finally broke them up. Ripley fought off her officials with headbutts and knocked Charlotte into the crowd. Officials corralled Charlotte at ringside as Ripley and Dominik stood in the crowd. Charlotte stood in the ring and taunted Ripley with the championship. Ripley ran towards the barricade and an official held her back.
(McDonald's Analysis: I was on the Smackdown Post Show last week and I critiqued last week's segment with Charlotte and Ripley. This is the reason why. This was significantly better in every conceivable way. Charlotte brought up their past encounter. Ripley made it clear why she wants and needs to win. Charlotte came off as confident and they drew the line in the sand that Charlotte is different and doesn't fear Ripley like everyone else does. This is exactly what this match needed in terms of build. Absolutely nailed it in every way. Ripley is a viable challenger and this version of her is different from the one Charlotte saw last time. Ripley is desperate to prove that. Charlotte won't believe it until she sees it. Just great, great stuff here. I can't wait for this match.)
-Zayn was in the back with Kayla Braxton. Zayn said it was a heavy night as a guy who considered him a brother drove off on him and another guy who considered him his brother is waiting to take him out in the ring. Zayn said if he brought all of this on himself, then he needs to handle it himself. He said if Jey wants to put up, then it's time to put up.
-New Day's music played and Xavier Woods made his entrance in the arena. They showed a graphic for Woods against L.A. Knight. Cole hyped the match for after the break. [c]
-L.A. Knight made his entrance. Cole threw to a video of Woods and Madcap Moss playing WWE 2k23. Knight appeared and talked trash. Woods challenged Knight to the match and Knight accepted.
(3) XAVIER WOODS vs. L.A. KNIGHT
Woods got a headlock on Knight. Knight ran to the corner and dropped down. Woods fell into the turnbuckle. Cole mentioned that Kofi Kingston had successful surgery. Knight hit a DDT on Woods and made the cover for a near fall. Woods retreated to the corner and Knight followed. Knight put Woods on the top turnbuckle and followed but Woods fought Knight off. Woods came off with a dropkick and took Knight out. Woods hit a superkick to Knight's gut then hit a vertical suplex into a sitout for a near fall. Woods lifted Knight to his shoulders but Knight wriggled free and threw Woods into the corner. Knight hit a neckbreaker then planted Woods face first. Knight made the cover for a near fall. Woods rolled up Knight for the win.
WINNER: Xavier Woods in 3:00
(McDonald's Analysis: Is Knight's gimmick that he never wins or is it a coincidence?)
-Cole and Barrett sat ringside. Cole announced the Great Muta as the second induction in the 2023 Hall of Fame. They showed highlights of Muta's career and Barrett narrated.
-They showed a graphic for McIntyre against Sheamus. Cole hyped the match and said the winner will face Gunther at Wrestlemania. [c]
-They showed a graphic for Zayn and Jey again. Cole hyped the segment and said that Zayn will go it alone after Owens left the building earlier.
-Knight was in the back with Kayla. Knight walked away toward Mysterio. Knight said if Mysterio isn't going to fight his son, then he will. Knight said he'll call himself L.A. Mysterio and be a dead beat dad, too. Mysterio smacked Knight and spoke to him in Spanish. Mysterio walked off. Knight asked what Mysterio said.
-Cole threw to a video package of last week's Five Way match with a controversial ending that set up tonight's McIntyre and Sheamus match.
-Sheamus made his entrance. Cole asked if the luck of the Irish would be with Sheamus on St. Patrick's Day.
-Drew McIntyre made his entrance. Cole said this will be one of the most physical battles we will ever witness. Sheamus and McIntyre stared each other down. McIntyre pointed at the Wrestlemania sign. Sheamus followed suit.
-Gunther made his entrance with Imperium at his side. Cole said that no one has held the Intercontinental Championship longer in the 21st century. He said that Gunther is here to see who will challenge him at Wrestlemania. [c]
-They aired the Wrestlemania commercial with Rhea Ripley and the voiceover from John Cena.
-Back in the arena, Sheamus and McIntyre stared each other down.
(4) SHEAMUS vs. DREW McINTYRE – Winner Faces Gunther for Intercontinental Championship at Wrestlemania
McIntyre and Sheamus locked up. They jostled in the corner and Sheamus got a headlock. McIntyre shot him off the ropes and Sheamus took McIntyre down with a shoulderblock. McIntyre recovered with a knee to the gut then took Sheamus down with a suplex. McIntyre made the cover for a one count. Sheamus blocked a hip toss and took McIntyre down. Sheamus made a quick cover. Gunther got on the headset and said if Sheamus wins, he will win. Gunther than said that he's here to observe and he will fulfill his duty whoever it is. McIntyre took Sheamus down in the ring then hit a big chop. Sheamus answered with a punch. They traded another pair of shots then McIntyre got a couple of chops in. Sheamus hit an Irish Curse backbreaker for a near fall. Sheamus set up McIntyre for Ten Beats but McIntyre countered. Sheamus pulled McIntyre back into the ring and brought McIntyre to his shoulders. McIntyre got free and set Sheamus to the corner. McIntyre charged but Sheamus got a boot up. McIntyre recovered and battled Sheamus to the top rope. McIntyre eventually took the advantage and hit a superplex. Both men were down in the ring as they cut to break. [c]
McIntyre chopped at Sheamus but Sheamus took McIntyre down with a big slam. Sheamus hit the Ten Beats on McIntyre. Sheamus posed as McIntyre was down. Sheamus walked around the ring and set up for the Brogue Kick. McIntyre ducked and hit a neckbreaker. McIntyre kipped up and counted down. Sheamus caught McIntyre coming in with a big knee and made the cover for a near fall. Gunther was shown ringside looking on. The crowd chanted "this is awesome". McIntyre and Sheamus traded blows on their knees. They got to their feet and traded more shots. McIntyre hit a Glasgow's Kiss and Sheamus hit a knee on the rebound. Both men were down. Both men took each other down with big kicks. The ref started to count and Gunther cut the ref off. Gunther entered the ring. He yelled at McIntyre and Sheamus and asked who was going to win. Imperium entered the ring and attacked Sheamus and McIntyre. The ref called for the bell.
WINNER: No Contest in 12:00
-Imperium left the ring and Gunther was left alone. Gunther delivered a powerbomb to McIntyre then left the ring. Adam Pearce appeared on the screen. He said Gunther made it clear last week that he wanted to face a single challenger. Pearce said that Gunther's actions say different. Pearce then said that Gunther will defend against McIntyre and Sheamus at Wrestlemania. Cole said it's going to be a banger.
(McDonald's Analysis: Well, we all saw that coming. I'm fine with the outcome. I generally don't like Triple Threats, but it makes some sense in this case and the match will be good. I know that's not the best excuse, but it kind of is what it is at this point. I'm glad that Pearce announced this right away instead of dragging this on for another week. They could have just cut out the middle man and did this last week, but I understand that there is TV time to fill. The match was solid, but that's a given with McIntyre and Sheamus at this point.)
-Jey Uso was in the back. Cole said that his showdown with Zayn is after the break. [c]
-Cole and Barrett hyped Rey Mysterio against L.A. Knight for next week on Smackdown as they showed a graphic.
-Jey Uso was in the ring.
-Sami Zayn made his entrance. Zayn started talking on the ramp. He asked if this is what Jey wanted. He asked if Jey wanted him to pull up. Zayn said he did. Zayn asked how Jey wanted to do this. Jey walked toward Zayn slowly. Jey said that he has a job to do tonight, but Zayn is about to hear this. Jey said he didn't like or trust Zayn from day one. He said he didn't want Zayn around his family. He then said that week after week everyone started to like Zayn, but not Jey. Jey said he always thought it was his job to protect his family. He said the one time he let his guard down, Zayn betrayed him and embarrassed him. Jey said it made him look stupid. Jey said he called Zayn his brother. Jey said that since day one, Zayn has always been a fake ass Uce. Jey said he didn't have a choice. Zayn cut Jey off. He said that Jey always had a choice. Zayn said that Jey chooses to take Reigns' abuse. Zayn said Jey isn't mad at him, he's mad at himself. Zayn said Jey isn't mad that Zayn hit Reigns with the chair, Jey is mad because he didn't do it first. Zayn told Jey he always has a choice. Jey attacked Zayn. Zayn fought back. Zayn took Jey down and punched away at him. Jimmy attacked Zayn. Zayn fought back but Jey recovered and attacked Zayn. They went to the outside of the ring and Jey hit Zayn with the steps. The Usos beat on Zayn in the ring.
-Kevin Owens' music played and the Usos stared at the entranceway. Owens appeared behind the Usos in the ring. He took out Jimmy then beat on Jey in the corner. Owens then turned to Jimmy and tossed him out of the ring. Owens beat on Jey in the corner. Jimmy got back in the ring and Owens gave him a Stunner. Owens then hit a Pop-Up Powerbomb on Jey. Zayn recovered and got to his feet behind Owens. The Usos were on the outside of the ring. The crowd chanted for Owens and Zayn to hug it out. Owens embraced Zayn and they hugged to a huge ovation from the crowd. Rhodes was shown watching on a monitor in the back. Owens and Zayn stared down the Usos from the ring. Cole said that Owens and Zayn are back.
(McDonald's Analysis: The shot of Rhodes on the monitor was super unnecessary, but I guess that's where we are now. Anyway, great segment. Jey was gold here with venting all of his frustrations and Zayn gave it right back to him. Very logical from both perspectives. They both know that there's truth to what both of them are saying, but they can't admit it and it creates this awesome dynamic between the pair. All of the bells and whistles to this are great, but I wish Zayn and Jey would unite more so than any of the rest of this. I guess we won't get a full explanation from Owens as it only took him about an hour and a half to change his mind. I really hope we get that on Raw so that there's some explanation. It will feel like something is missing here if they don't do that. Beyond that, this segment clearly worked with the huge pop it received and the excellent acting of Jey and Zayn. I wish we could have gotten a little more before the brawl, but I'll take what we can get at this point. I assume this match will be announced officially on Raw or in the coming days online. Really good stuff and a good way to end a pretty good episode of Smackdown.)
(Check out this week's PWTorch 90's Pastcast for my very special message to Cody Rhodes on behalf of the Tribal Chief. Also in this week's episode, Arn Anderson's debut in SMW, WCW news and further build for Wrestlemania IX)