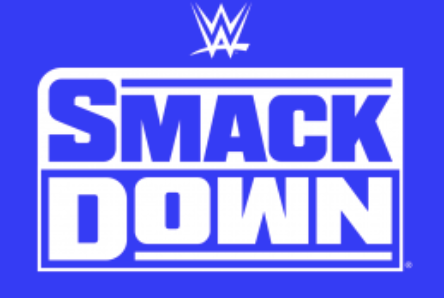 ---
SPOTLIGHTED PODCAST ALERT (YOUR ARTICLE BEGINS A FEW INCHES DOWN)...
---
WWE SMACKDOWN TV REPORT
MARCH 26, 2023
LAS VEGAS, NEV. AT MGM GRAND ARENA
AIRED LIVE ON FOX
Announcers: Michael Cole, Wade Barrett
Ring Announcer: Samantha Irvin
---
[HOUR ONE]
NOTE: I'm getting a late start covering Smackdown tonight, so check out Alex McDonald's report on the main listing for the up-to-date coverage. Check back later for the full report from me.
-After "WWE Then, Now, Forever, Together," a video package aired on the reconciliation of Kevin Owens and Sami Zayn followed by the Usos accepting the challenge to face them for the WWE Tag Team Titles at WrestleMania.
-The Smackdown opening theme aired.
-The camera pointed at the WrestleMania sign as Michael Cole introduced the "penultimate edition of Smackdown before WrestleMania."
(1) CODY RHODES vs. LUDWIG KAISER (w/Giovani Vinci)
Cody Rhodes's theme song played and he came out to a roar of cheers. Cody gave his belt to a young kid in the front row with a sign asking him to please give him his belt. Cole hyped other scheduled matches and segments. A loud "Cody!" chant broke out at the start. The bell rang six minutes into the show. Cole noted that it's Cody's first match on Smackdown in nearly seven years. He said in April 2016, Cody had his final match as Stardust back then. A minute into the match, with Cody in control after a delay-drop vertical suplex, Paul Heman walked out. Cody turned to Heyman, so Kaiser came up behind Cody. Cody brushed him off and knocked him down. Kaiser retreated to ringside as fans chanted "Cody!" They cut to an early break. [c]
They showed Heyman watching from the entrance area after they returned from the break. Cody beat up Kaiser at ringside against the announce desk. Back in the ring, Kaiser countered a Cody Cutter and took over. He choke Cody over the middle rope. Kaiser took a shot at him from ringside as Kaiser distracted the ref, leading to a two count. Kaiser settled into a chinlock. Cole asked Wade Barrett what's different about him now. Barrett said he believes in himself and could be the first Rhodes family member to "climb to the precipice of WWE." He noted that he has never seen Reigns look so "alarmed" as he did on Raw when Cody was getting inside his head.
Cody made a comeback at 10:00 with a Disaster Kick. He set up Crossroads, but Solo Sikoa joined Heyman. Cody dropped Kaiser to stare at them as they approached the ring. Kaiser clipped his knee from behind. Cody clutched his knee in pain and rolled to ringside. Kaiser whipped Cody into the ringside steps. They cut to another break at 11:00. [c]
Back from the break, Cody and Kaiser collided mid-ring with simultaneous clotheslines. Cody snap powerslammed Kaiser for a two count at 14:00. The ref threw a jacket that Kaiser threw into the ring out of the ring. Kaiser then swept Cody's legs as Kaiser clotheslined him and he scored a two count. Kaiser leaped off the second rope, but Cody caught him in a Crossroads position, but Kaiser slipped out and scored a leverage two count. Cody then hit a quick Cody Cutter and pounded his chest. Then he delivered Crossroads for the win.
WINNER: Cody in 17:00.
(Keller's Analysis: That was a really good opening match. It's an interesting strategy, that carries over from Cody's time in AEW, where Cody wrestles people that he should beat in longer-than-expected matches. I don't think it hurts Cody because ultimately he overcomes the cheating and wins, but in a meta-sense also earns points with a slice of the fanbase for his hard work when it seems like he has the clout or stature to avoid longer TV matches where he gives so much to someone a level or two beneath him on the roster depth chart.)
-Afterward, Heyman shot Solo a look that said he thought Cody was impressive. Heyman stopped Solo from stepping into the ring. Heyman entered the ring and apologized. He said the ring announcer Samantha Irvin did a bad job declaring him the winner. He then announced Cody as the winner over Roman Reigns, in a twist. Cody soaked up Heyman's words. Heyman said that's the very same Cody Rhodes that sees his Road to WrestleMania with a giant pot hole in front of him – that being his scheduled match on Raw against Solo Sikoa. Heyman said if he survives against Solo, then it's not the Road to WrestleMania because "all roads lead to Roman Reigns" who will be live on Smackdown next week to see him one final time face to face. He tossed Cody the mic.
Cody said, "Is that what we're doing, Mr. Heyman? Are you moving the goal posts for me." He said Heyman interrupted him while they were singing the song, and now he wants to move the goal posts. "Am I expected to say no?" He said he should probably say no, but he probably shouldn't have wrestled with half his body hanging off, but he did and he beat Seth Rollins. He said as good as the undefeated Solo is, "you're – not – ready!" he said with emphasis on each word. Fans chanted "You're not ready!" at Solo. He said after Solo finds out on Raw that he's not ready, Reigns will find out the same thing at WrestleMania. He threw down the mic. Cole said Cody is confident, but it'll be a hell of challenging week for Cody. Barrett said it sounds like a disaster.
(Keller's Analysis: Basic and straight-forward, in a good way. Heyman was strong here setting up a challenging week for Cody leading into WrestleMania. Cody was good with his facial expressions mixing confidence with trepidation at times. I'm curious what kind of give and take there is with Solo vs. Cody. Does Solo lose? Does Solo cheat to win? Win or lose, does Cody take a beating that indicates maybe WWE is building in an excuse for him to come up just short against Reigns?)
-Cole said they have breaking news that John Cena will wrestle Austin Theory in the first match on the first night of WrestleMania for the U.S. Title.
-They showed Charlotte walking backstage. [c]
-Charlotte made her ring entrance. She told the fans they're just eight days away from WrestleMania. She said she is a 14-time world champion. She said it wasn't built in gear, insecurities, or nepotism. She said those accusations have been made against her by everyone "and I mean everyone, since I started in this business." She said fear is a lack of understanding and ignorance. She said she doesn't fear Rhea Ripley, but she does respect her. "The only thing I fear is my own potential," she said. She listed main event WWE women wrestlers. Fans began "What'ing" her. "Are you really what'ing me?" she asked. "This is important to me, so listen." She said she has insecurities. "I have built this house with every brick all of you have thrown at me the last seven years," she said.
She then brought up nepotism. "Wooos!" broke out in the crowd. She said she loves her dad. She said she will never apologize for continuing the greatest legacy in sports entertainment. "Whether you like it or don't like it, you better learn to love because diamonds are forever and so is Charlotte Flair."
(Keller's Analysis: I have no idea what that was or what it was trying to accomplish. Was that an attempt to turn the crowd against her, which paired with Ripley being matched against a heel on Raw, would seem like they're steering the crowd to boo Charlotte and cheer Ripley, but I don't not convinced that's what they actually want.)
-Cole hyped The KO Show with Sami Zayn as his guest.
-They cut backstage to Sami and KO chatting enthusiastically backstage. KO spun himself around in his desk chair.
-Rey Mysterio made his ring entrance. He chatted with his wife and his daughter at ringside and kissed them before entering the ring. Cole talked about his Hall of Fame ceremony next weekend. [c]
-They showed Piff the Magic Dragon in his costume at ringside eating a bananaa
(2) REY MYSTERIO vs. L.A. KNIGHT
As Knight made his ring entrance, they showed a clip from last Friday of Knight challenging Rey to this match. Knight charged at Rey as the bell rang, but Rey heard him coming and moved. Rey took early control. Knight took over a minute later. Cole talked about Dominik's family blocking his number and kicked him out of the family group chat. Barrett blamed it on Dominik's upbringing. He said it's a statistical fact that kids with bad parents are more likely to be incarcerated. Rey made a comeback and slid under the bottom rope and splashed Knight on the floor. Back in the ring, Rey climbed to the top rope. Dominik came out. Knight knocked Rey off the top rope. (The timing was off here as the camera cut to Dominik and missed most of Knight knocking Rey down, but they quickly replayed it.) They cut to a break. [c]
Knight was in control after the break. Dominik roamed ringside. Cole said apparently Ripley let Dominik leave the house tonight. Rey teased a comeback, but Knight took back control quickly. He scored a two count. Rey made a comeback and went for the 619, but Knight caught him. Dominik tripped Rey running the ropes when he tried for another 619. "Of course, what did we expect?!" said an exasperated Cole. Rey turned to complain to Dominik at which point Knight ran up behind Rey and rolled him up for a three count. Barrett said Knight just beat a Hall of Famer, so that should be enough to get him on the WrestleMania card this year.
WINNER: Knight in 11:00.
[HOUR TWO]
-Dominik entered the ring and asked if he's going to give him what he wants or is he going to run away. He asked if he'll be a man and finally agree to face him at WrestleMania. He shoved Rey. Rey wagged his finger at Dominik and said, "No." Cole said, "Tremendous restraint being shown by Rey Mysterio." He turned and asked his mom what it feels like to be married to "such a pathetic loser, a coward who can't even stand up to his own son." Fans booed. Dominik's mom shook her head.
Dominik said his mom and sister are in the front row. He walked up to them. He asked if she knows she married a deadbeat. He said she sat there every night that he abandoned him, which makes her no better, so she's a deadbeat mom. His sister stood. Dominik said she should sit down because she's too stupid to understand. His mom yanked the mic out of his hands. He yanked it back and then yelled at her, "Mom, shut up!" Rey returned to ringside and marched voer to Dominik. he punched Dominik. "Oh yeah!" yelled Cole. The crowd exploded with cheers. Rey said: "You pushed me you pushed me to do this. You made me do this. You don't disrespect your mother like that. That's my wife. You wanted a fight at Wrestelmania? You're on." Big pop. Dominik was on his back the whole time inching away from Rey for every step Rey made toward him at ringside. Dom got up and retreated, not seeming as pleased as you'd think given how much he wanted this match. Rey checked on his wife and daughter. [c]
-They went to Cole and Barrett at ringside. They announced Andy Kauffman would be in the WWE Hall of Fame. They showed a photo of Kaufman and Jerry Lawler on "Late Night with David Letterman."
(3) XIA LI & LACEY EVANS vs. SHOTZI & NATALYA
They showed Liv Morgan and Racquel Rodriguez at ringside watching. Shotzi and Lacey opened against each other. Barrett said this is a nervous time for so many wrestlers on the roster who aren't on the card already. He said they're in "close to panic mode." Cole asked Barrett about how it felt when he didn't make the WrestleMania card. He said those were dark times and it felt terrible to just miss out. A couple minutes in, Shotzi dove through the ropes and tackled Lacey at ringside. Shotzi tagged in Natalya who went after Xia Li. They did the Hart Attack clothesline. Natalya then applied the Sharpshooter for the tapout win.
WINNERS: Shotzi & Natalya in 3:00.
-Ronda Rousey's music played as Natalya and Shotzi celebrated. Rousey and Shayna Baszler walked out. Baszler said each of the women in the ring have a reason to want to get revenge on them. Natalya had to hold Shotzi back. They headed toward the ring. Rousey asked how many times they ahve sold out that arena and the entire town. "And how much did they appreciate us?" she said. "Not enough." She said Vegas doesn't appreciate them. Baszler said they wanted to let the wrestlers know that they've been added to the match at WrestleMania. Cole said they now know three of the teams at WrestleMania. Liv and Rodrigues yelled back toward them from the ring.
-They went to Cole and Barrett on camear. He talked about how they're already building the massive set, but seats have opened up and they're able to offer them now.
-A recap aired of the Intercontinental Title situation from last week.
-Drew McIntyre made his ring entrance for the official contract signing. [c]
-Highlights aired of the Mysterio family angle earlier.
-Cole and Barrett noted added matches to WrestleMania including Rey vs. Dominik plus Rousey & Baszler in the Showcase tag.
-Adam Pearce stood in the ring and began to introduce Drew McIntyre when Sheamus's music interrupted. He walked out with Butch and Ridge Holland. Sheamus said he told Drew about his dream and then he tried to steal it away from him. He said he let Drew sleep on his couch and brought him to his first training session. As he talked about Drew being a backstabber, Drew told him to shut up. He said every week Sheamus runs his mouth and tries to make him feel bad with a guilt trip. He said he blocked his Twitter "like a teenage girl." He said it's embarrassing. He said they reminded people why they're the most physical wrestlers in WWE. He said afterwards, they should have been in the bar laughing about it, but now he's so sensitive and has such a temper, he can't separate what is personal and what is business.
Sheamus said he made it personal. Drew said he has a lot he'd like to say, but he'll stick to the facts. He said he has beaten Sheamus and he knows he can beat Gunther. "And history shows you can't," he said. When they stepped toward each other, Pearce said they can fight all they want next weekend, but he needs their signatures on the contract to make it happen. Drew signed and then Sheamus signed. Pearce looked relieved but still tense. Gunther's music then played.
Gunther walked into the ring and got in Pearce's face and told him to justify to him the decision to make it a Triple Threat. He said those two can pin or submit each other and he would lose his title. "Justify it!" he yelled. Pearce tried to calm him and asked him to sign the contract. Gunther did. "Are you happy now?" he asked. He said whatever he has to do to defend his title at WrestleMania will be justified. He told Drew he'll beat him and Sheamus he'll beat him. He said he'll beat Butch and Holland if he has to. Butch leaped over the table at Gunther. Holland pulled him off. Gunther threw the table out of the ring and nearly into the front row. (Yikes!) He cornered Pearce and told him to make the match now. They cut to a break. [c]
(4) BUTCH (w/Sheamus, Ridge Holland) vs. GUNTHER
The match was joined in progress after the break. Drew remained at ringside. Barrett on commentary lamented the possibility that Gunther's IC Title reign would end without being pinned or submitted. Gunther applied a Boston Crab mid-ring early in the match. He shifted into a crossface. Gunther bent Butch over the top turnbuckle and shoved his boot across his chin. Butch fell to the floor, hitting the steps on his way down, and they cut to a break after three minutes of action. [c]
Gunther had Butch in a sleeper after the break. At ringside, Gunther practically chopped Butch out of his boots. He turned around and Sheamus and Drew were standing there. Butch leaped off the announce desk, but Gunther swatted him into Drew. Butch stomped on Gunther's hand as he slid back into the ring. Drew stood on the ring apron to take issue with Butch. Sheamus yanked Drew off the ring apron. Drew gave Sheamus a headbutt. Holland charged, but Drew threw him into the ringpost. Sheamus gave Drew a running knee to the jaw. Gunther, meanwhile, hit a charging Butch out of mid-air and then delivered a Last Symphony side slam for the win.
WINNER: Gunther in about 10:00.
-Afterward, Sheamus entered the ring and approached Gunther. Drew entered the ring and delivered a Claymore to Gunther. Drew and Sheamus faced off with an intense stare to end the segment.
-Backstage, the Street Profits were doing their bit backstage, talking WrestleMania. In walked Ricochet and Braun Strowman and took exception to a comment the Profits made about bald headed wrestlers. Ricochet said when they fool around, they'll pay a price. Braun said they want their smoke.
-Kevin Owens made his ring entrance 44 minutes into the hour for the show-closing segment, the KO Show with Sami Zayn. [c]
-They went to Cole and Barrett at ringside who plugged next week's Smackdown. They advertised Cody and Reigns face to face, Drew & Sheamus vs. Imperium, and the Andre the Giant Battle Royal.
(Keller's Analysis: The graphic showed the wrestlers you'd expect. Bronson Reed jumped out as the favorite to win based on who was in the graphic.)
-KO Show: Sami Zayn made his ring entrance. Barrett said he doesn't know how much stock he puts in the KO-Sami friendship right now. Cole disagreed with him. When Sami's music stopped, a "Sami!" chant started. KO asked if he did everything right. Sami looked at him quizzically and said, "What do you mean?" KO said: "I brought you out as my guest, I gave you the big introduction just like you wanted, right?" KO said he said they could come out together, but he said Sami said he wanted separate ring entrances. KO said: "You wanted your own pop. I get it. They love you. It's all good. I totally get it." Fans chanted "Sami! Sami!" Sami laughed.
KO sat on a chair. Sami asked if there is any more backstage stuff they need to spill because he wanted to talk about WrestleMania. He said he has lost sight of something. He said they are the on the verge of winning the WWE Undisputed Tag Team Championship after having started with nothing in Montreal all those years ago. Sami sat. "We're the on the verge of doing that at WrestleMania." He said it's not just any WrestleMania. He said this year's event feels different. Owens said it's not lost on him and he realizes what they're on the verge of accomplishing.
KO stood and said he has something for him. He presented him with a new shirt to replace the "Honorary Uce" shirt. It was a WrestleMania shirt with "KO Mania" on the front. Owens said there's a back side. He said this year there's only one wrestler who took WWE by storm and he's been the MVP of WWE for the last 12 months, "and that person is you." Fans began an "MVP" chant. He said this year it's about what's on the back of the shirt. He handed it to Sami. Sami opened it up and it said "WrestleZaynia." Sami looked like a kid on Christmas morning. "WrestleZania, baby!" he shouted enthusiastically.
Sami put on the shirt and asked for a hug. KO said he got a hug last week and he only gets one hug per year. Then he gave in and hugged him. The Usos attacked them as they hugged. They pounded away at KO and Sami. They stereo superkicked Sami. KO grabbed a chair and the Usos retreated to ringside. The Usos music played as KO checked on Sami. Cole said the Usos put their "614 day and counting reign on the line next weekend."