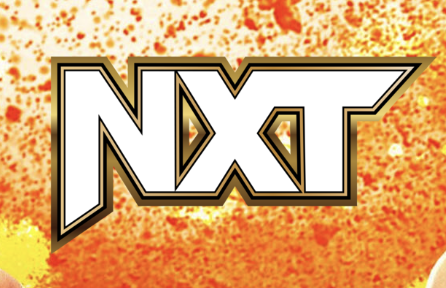 ---
SPOTLIGHTED PODCAST ALERT (YOUR ARTICLE BEGINS A FEW INCHES DOWN)...
---
NXT TV REPORT
MAY 16, 2023
WINTER PARK, FLA. AT THE CAPITOL WRESTLING CENTER
AIRED TAPED ON USA NETWORK
REPORT BY KELLY WELLS (@spookymilk), PWTORCH CONTRIBUTOR
NXT Commentators: Vic Joseph, Booker T
Ring Announcer: Alicia Taylor
Backstage Correspondent(s): McKenzie Mitchell
Tonight after the show, join me, Bruce Hazelwood & Nate Lindberg to break down the show with calls and emails.
•STREAM LIVE HERE ABOUT 15 MINUTES AFTER THE SHOW CONCLUDES
•CALL: (515) 605-9345
•EMAIL COMMENTS/QUESTIONS: pwtorchnxt@gmail.com
•IF YOU DON'T LISTEN LIVE, DOWNLOAD OR STREAM THE FULL SHOW POST-RECORDING
---
[HOUR ONE]
-No recap this week as we went right into Cora Jade's entrance. Jade got a hype video ahead of the match, as did Henley, in a nice touch that continues to promote the division in the wake of losing their champion.
(1) FALLON HENLEY vs. CORA JADE – NXT Women's Championship tournament quarterfinal match
Henley dominated early with strikes and suplexes. Henley slipped outside the ring to throw a right at the draped Jade. Back inside, Jade begged off in a corner to boos. Henley threw a chop and hit a suplex for two. Jade took Henley to a corner and threw her to the center of the ring. She kicked a downed Henley and then wrapped her up in the ropes and hit a dropkick. She covered for two. Jade worked a leg scissors in the center of the ring and we got a shot of most of the women's division, including workers yet unseen, sitting together backstage and overacting silently in reaction to the match.
Henley sold a worked knee and managed a takedown for two. Henley tried to wake up her leg and went for a backdrop but Jade blocked. Henley managed a kick and a Shining Wizard, but she couldn't make the cover as she sold her hurt leg and Jade slipped out of the ring to boos. Henley reentered the ring and Jade nailed her with a double-underhook DDT to finish.
WINNER: Cora Jade at 5:04.
Jade went out to the championship belt, where Lyra Valkyria was already standing. The two jawed ahead of their match next week.
(Wells's Analysis: The extremely obvious first round continues as we could essentially have fast-forwarded to next week for the real meat of the tournament. Pretty competent stuff from two women who have both improved, albeit more slowly than some of their peers)
-Kiana James walked into where the other women were watching. She got into an argument with Thea Hail, who said that Duke would approve the match. In the background, Duke Hudson, not looking up from his papers, said "Sure. Do whatever you want."
-Joe Gacy and Ava attacked Wes Lee and Tyler Bate by the lockers and left them lying. Gacy said "This friendship is based on lies." He said it would all crumble in time. [c]
-A fancy car (I don't know cars, but I know that much) pulled up outside. Carmelo Hayes and Trick Williams got out to cheers. In an amusing choice, both were shirtless because they were headed to the ring. Melo was all business as he said Bron's message from last week was received. He said this might not be the same Bron Breakker from Stand and Deliver, but it wasn't the same Carmelo Hayes either. He called Breakker out to the ring.
Instead, Drew Gulak and Charlie Dempsey headed to the ring with mics instead (Trick and Melo brushed past them on the way to the ring a minute ago). Gulak laid out the slight and said they should be more respectful. The fans chanted "Willy Wonka" at Dempsey and Gulak told him not to listen. Williams said since they were still waiting on bad booty Breakker, they may as well take them on tonight. Gulak and Dempsey jumped Trick and Melo, and Vic hoped the match would be made for tonight.
-Dijak was brooding backstage and Ilja Dragunov walked in on him. He said he was invincible and unbreakable. Dijak said Ilja enjoys pain, and Dijak enjoys inflicting it. Dijak said there wasn't a man alive he couldn't break. Dragunov invited him to try. Simple, effective segment.
-The Creed Brothers entered ahead of their match. [c]
-Last night, Dani Palmer was the latest women's wrestler to be attacked outside.
(2) THE CREED BROTHERS (Julius & Brutus) (w/Ivy Nile) vs. THE DYAD (Rip Fowler & Jagger Reid) (w/Ava)
Julius and Fowler opened. Collar and elbow led into some reversals and mat grappling. Fowler took down Julius and tried a trap pin, but Julius tossed him off. Monkey flip by Fowler and Julius landed on his feet. Awesome dropkick by Julius. Julius made a tag as he dropped out of the ring and Brutus powered Fowler to the heel corner, where Reid tagged in and worked a headlock. Brutus powered out and Reid threw some rights, but Brutus threw a big one, then held Reid up in a long delayed suplex. He tagged Julius so Julius could continue the hold before finally suplexing Reid. Reid hit a back elbowand made the tag. Fowler tagged in and met the same fate, though Brutus had a much harder time holding Fowler up so he tagged back out and Julius hit the suplex for two.
Julius tagged in, as did Reid. The Dyad cleared Brutus from the apron and hit an enzuigiri on Julius. Reid snapped on a Koji Clutch. Julius powerbombed his way out of it and the match went to split-screen. [c]
Reid was trying to cut Julius off from a tag. He dragged Julius to the heel corner and snapped on a headlock. Julius got to his feet and fought his way to his corner but Reid held him off. Julius managed a suplex but Reid landed in his corner and Fowler tagged in. Julius jumped for the tag and made it. Brutus pummeled Fowler and pulled down his singlet, fired up. He went to the double clubs again for a while. Corner lariat and a slam got two. Reid distracted Brutus and Fowler got in a cheap shot and tagged. Fowler tried a cover but Brutus hit a Northern Lights suplex and was essentially covering both guys for two. The mess cleared up and Fowler and Brutus had a lariat war that ended when they both went down on the same shot. "NXT" chant.
With both guys grounded, Julius and Reid went to the top. They both hit 900 splashes on their respective opponents to a huge reaction. Though they were the illegal men, they brawled in the ring. Outside, Fowler ran afoul of Ivy Nile. He grinned as Ava showed up behind Nile, but Nile immediately neutralized her. Brutus hit a Brutus Ball to Fowler on the floor. Inside, Julius dominated Reid and finished him with a sliding lariat.
WINNERS: The Creed Brothers at 14:13.
(Wells's Analysis: What a shame it is that this company was so weird with the Grizzled Young Veterans that now they have one of the most talented teams in the world doing a tour of jobs on their way out of the company. Just excellent work all around here as these teams mesh beautifully)
-Tony D'Angelo and Stacks enjoyed dinner at an Italian restaurant. Stacks got called away to a job. Two cops showed up and said that D had to be questioned in a couple of ongoing investigations. We didn't see the faces of the cops as they were clearly PC guys and they didn't want to solidify them in these characters. D'Angelo said this better be legit, because he was missing his meal. He left with them. Stacks returned from his phone call and asked the hostess where D'Angelo was. Not sure if I'm supposed to wonder yet if Stacks is an informant, but I'm thinking it's a red herring, at the very least.
-The Creed Brothers grabbed headsets at the announce table and made a challenge to Gallus for May 28th at Battleground. [c]
-Supernova Sessions. Noam Dar put himself and his show over as he was now an international phenomenon. He said his first guest has his eyes on his Cup, but he's not going to get it. He introduced Dragon Lee to cheers. The setup was amusing as a large table full of fruits and drinks was in front of Dar while, next to the guest chair, there was a glass of water about 15% full and a dead flower. Dar said he had to prepare for the interview and he pulled out a "Spanish 101" book and pretended to struggle. Lee said he spoke English. Dar vaguely took shots at Lee's heritage and Lee told him to be careful because he loves the passion of his people. Dar asked what it feels like that this is the closest he'll ever be to the Heritage Cup. Dar put over that he's a master of the Rounds Match style and told Lee he didn't know what he's getting into.
Nathan Frazer hit the ramp and said he had to expose Dar as a fraud. His Hard-Hitting Home Truth was that the championship has to be defended like any other. Frazer said he speaks for literally everyone when he says he wants Lee to take on Dar. Lee challenged him for Battleground. Frazer said "That sounds good to us. Let's run it up the flagpole." He said in the meantime, next week he'll take on Frazer in a non-title normal match because it's all these people deserve.
(Wells's Analysis: Good segment all around. Dar is a masterful obnoxious heel and this gained a lot from the changing and intriguing new direction of Frazer, which feels like it could snap heel at any moment, but hasn't done so. Lee going for the Heritage Cup on his way to bigger things seems like a good use of him while the main event scene is full)
-Ilja Dragunov was in a corner, wheezing for breath. "Had enough?" Dijak demanded as he slapped a table. "Not even close," Dragunov managed. Dijak grabbed a nightstick. Dragunov smiled.
-Trick and Melo were introduced. [c]
-McKenzie Mitchell interviewed Jacy Jayne about her match tonight. Jayne pretended to be nervous before laughing it off and saying Mitchell would need better questions when she's the champion. She said that her old friend Gigi failed at being a good daughter and a good sister, and she'd be picturing Dolin's face when she takes shots at her opponent tonight.
(3) CARMELO HAYES & TRICK WILLIAMS vs. CHARLIE DEMPSEY & DREW GULAK
Williams and Dempsey had a spirited opening before both made tags. Gulak took down Melo a couple of times as Melo sold pain in his taped-up ribs.Melo managed an arm drag out of a corner, and another. Rope run and Gulak rolled up a leaping Hayes for two. Gulak worked a double wristlock and tagged Dempsey. The heels hit tandem knees. Dempsey hit an arm drag, then another, trying to work out of a wristlock. Crucifix rollup by Hayes got two. Melo grounded Dempsey and made the tag. Williams hit a flying lariat for two. While Dempsey distracted the ref, Gulak took down Williams from the apron. Gulak tagged in and worked a leglock and yanked Williams' hair to boos. Dempsey tagged in and bridged for a two count. Williams kicked himself free and tagged Hayes. Hayes dominated both heels. Suplex for Dempsey and Hayes covered, but Gulak yanked him off. It broke down a bit and after it cleaned up, Williams hit a boot on Dempsey. Hayes tagged in and hit Nothing But Net on Dempsey to finish.
WINNERS: Carmelo Hayes & Trick Williams at 6:32.
The winners took mics afterward and once again called out Bron Breakker. Breakker showed up on the screen and said he was "up here." He said he made a pit stop and the energy just wasn't the same. The screen zoomed out and he was at the barbershop where Trick and Melo always stop. He said he needed a fresh cut before their match. Melo wasn't happy Breakker had gone into his world.
(Wells's Analysis: Strong, fluid action and a simple, straightforward step toward the main event of Battleground. I've said this every week for a while, but it's amazing this company sank so much time into trying to make babyface Breakker happen when he's born to be a heel)
-Thea Hail fired up ahead of her match. Duke Hudson put on a brave face but looked concerned when she ran off. [c]
-Noam Dar carried his Heritage Cup and passed by Lash Legend and Miss Jackson. He was able to say "I'm sorry Miss Jackson" in context. Lash Legend said the only talk show we should be talking about was "The original…The OG…Lashing Out with Lash Legend." (Original by what standard?) Just last week I was wondering when or if we'd see Legend on TV again. Miss Jackson is Jakara Jackson, who's been in the company for a while but has never been named on NXT TV.
(4) THEA HAIL (w/Duke Hudson) vs. KIANA JAMES
Hudson continued making notes on a pad as he ignored the match. Hail dominated early and Hudson gave her a perfunctory "yay" with his arms up before going back to work. James got dumped and Hail hit a tope. She rolled James in and flew off the top but missed. James grounded Hail with some knees and threw rights near the ropes. Hail blocked a few and returned fire and threw up a knee, then took James down wit an ax-handle. Suplex and a rolling senton by Hail, followed by a slingshot senton. Hail connected from the top and covered for two. James planted Hail and hung her up on the top rope, then hit the 401K. Hudson still wasn't paying attention. Hail went to him for a hug after the loss and he placated her while paying more attention to his notes.
WINNER: Kiana James
(Wells's Analysis: Kind of overlong for a story that was heading to an obvious place, but Hail and James both continue to improve and had a much better match than they would've a couple of months ago.)
-Briggs and Jensen met up with Tank & Hank backstage. Briggs and Jensen put over the kids for the match they had last week. Briggs and Jensen left for drinks. Tank told Hank that they have to be close like Briggs and Jensen if they wanted to be a great tag team. Tank said they should have a hoss fight in the ring to sharpen their skills and get closer. Hank went along with it.
-McKenzie Mitchell talked with Wes Lee and Tyler Bate as they were in a trainer's room. Bate sold an injury from the attack earlier. Lee said he had something to say out in the ring later. [c]
-Dabba-Kato said the entire NXT roster was hoping he would be drafted to Raw or SmackDown, but their fears were still alive because he's got a lot more to accomplish here. He said he's a hunter and the entire roster is his prey.
-Edris Enofe, Malik Blade, Eddy Thorpe and Axiom were in the locker room. My audio cut out during whatever was potentially important, unfortunately.
-Wes Lee said he was supposed to be in a tag match with Tyler Bate tonight, but because Bate was attacked, it was off. He said he's gotten so much better at controlling his anger, but he's pissed off right now. He said Gacy had sheep, but he had a friend. They showed Bate smiling at the TV backstage. Joe Gacy and Ava showed up on the perch and Gacy said Wes had something he wants – the North American Championship. Ava said every day Lee gets closer to being the best North American Champion of all time, so what will that make Gacy when he takes the championship? The two tried to sow seeds of dissension between Lee and Bate. They said Bate was lying to Lee and wasn't a real friend. Bate hit the ramp with a mic and said he was tired of the name-calling. He acknowledged that he was a friend to Lee, but he'd be lying to Lee and to himself if he didn't say he was interested in the championship. Gacy said what's it going to be: an enemy who looks him in the face, or the friend who stabs him in the back? Lee said he'd take on both in a triple threat. As Lee left the ring, he passed Bate and said "I thought I could trust you, dog."
-Roxanne Perez looked at a mural of photos from the last 365 days and said it all happened so fast. She wondered what her next year and her next board would look like. She had a blank canvas next to it (with logos for Battleground, Raw, SmackDown and WrestleMania on it) and she added a question mark to it. [c]
-Von Wagner protected Mr. Stone from getting bullied and told the guy he'd take him out in the ring anytime. Stone was touched that Wagner stood up for him. Wagner admitted that Stone was the only one to stick up for him all this time. Stone asked if it was a good time for Wagner to tell him about the baby picture with the stitches over the skull. Wagner said "Nice try."
(5) ROXANNE PEREZ vs. JACY JAYNE – Women's Championship quarterfinal match
Collar and elbow was won by Jayne, but Perez rolled her up quickly. Reset. Perez wrenched Jayne's arm and Jayne threw a right to boos. Perez rolled up and bridged into a pin attempt for two. Rope run and a shoulder block by Jayne. Jayne threw a boot but Perez caught it and rolled her up for two. Armbar by Perez but Jayne escaped and threw a fist to the back. Perez got dumped to the apron and Jayne pounced her into the announce table as the match went to split-screen. [c]
Jayne grounded Perez with a chinlock. She booted Perez and posed to boos. Jayne ran Perez into a corner, then missed a cannonball. Both women sold on the mat. Perez kicked up and connected with Jayne's head. The two got to their knees and exchanged shots. Perez won the exchange and hit a number of clubbing blows before dumping Jayne. Perez hit a tope suicida and rolled Jayne back inside. High cross-body by Perez followed by a knee and a Russian leg sweep for two. Jayne caught a back kick and charged Perez to a corner, then hit a superkick and a discus forearm for a long two. Jayne mounted Perez for a few frustrated rights, then tried to hang her up on a rope. When it didn't work, she dropped her for a kick instead. Perez blocked a shot and hit Pop Rox for the win.
WINNER: Roxanne Perez at 9:05.
Perez and Tiffany Stratton had the obvious staredown by the belt afterward. Gigi Dolin charged the ring and she and Jayne brawled near the announce table.
(Wells's Analysis: Nothing remotely surprising about the results in the first round. Mildly surprising, however, is that Jayne had a pretty decent outing here after a few rough ones in singles matches. Perez and Stratton seems more like the final match of the tournament, so we'll see what they go with next week)
-Trick and Melo hit the ring again. Carmelo said he knew traffic wasn't that bad, and he was going to wait as long as it took for Bron Breakker to arrive. He and Trick watched the ramp pensively. Trick directed Melo to look out on the other side. I've been worried Williams will attack Hayes all night. [c]
-Dijak was still torturing Ilja Dragunov. Dijak said "I told you I could break any man." Dragunov said "Well, I'm still standing" as he sold the pain. Sounds like a Last Man Standing match might be the next step.
-Vic ran down the triple threat North American Championship match and the Heritage Cup match for Battleground, now official.
[OVERRUN]
Bron Breakker showed up with a bunch of security guys. He said he didn't bring them for him, he brought them to protect Trick and Melo from him. Breakker ran down Williams because he just beat him. Hayes told Breakker not to blame anyone but himself for his changes. He said he thought he was untouchable until he got touched, and he wasn't going to take his championship. Breakker said they fight for two different reasons. He said Hayes fights for a championship, but Breakker fights to break Hayes in his hometown in front of his family and friends. Hayes said the belief in Breakker is what made him champion for a year. He said nobody's cut like the two of them. He said he's going to build his legacy on Breakker's back. Breakker weirdly went for sports team heat, but running down Boston teams in front of Orlando fans really doesn't work. A brawl ensues as Hayes fought off the security guys, but Breakker got in a cheap shot. Melo resorted to a low blow to avoid getting demolished, then threw a belt shot that showed about a mile of light (a changing camera angle helped a lot). Both guys sold on the mat as the show ended.
(Wells's Analysis: Solid work again from Bron as he's on the side of the aisle he was made to be on. Hayes and Williams continue to be engaging in their role as the top babyface act on the brand. With the changes made to the characters, I daresay I'm more interested in this match, by far, than the first one they had)
---
FINAL THOUGHTS: After last week's bloated nine-match effort, NXT really slowed things down this week and had a much more enjoyable and digestible show as a result. Stories moved forward and segments allowed us to take a breath. Although there were no surprise outcomes on the show, everything stepped forward in an organic way and Battleground got a couple more matches with just the go-home show remaining next week. I'll be helping a kid with her Civics homework tonight so I won't be able to praise this episode on PWT Talks NXT tonight, but I trust Nate and Bruce will do so for me. Cheers.